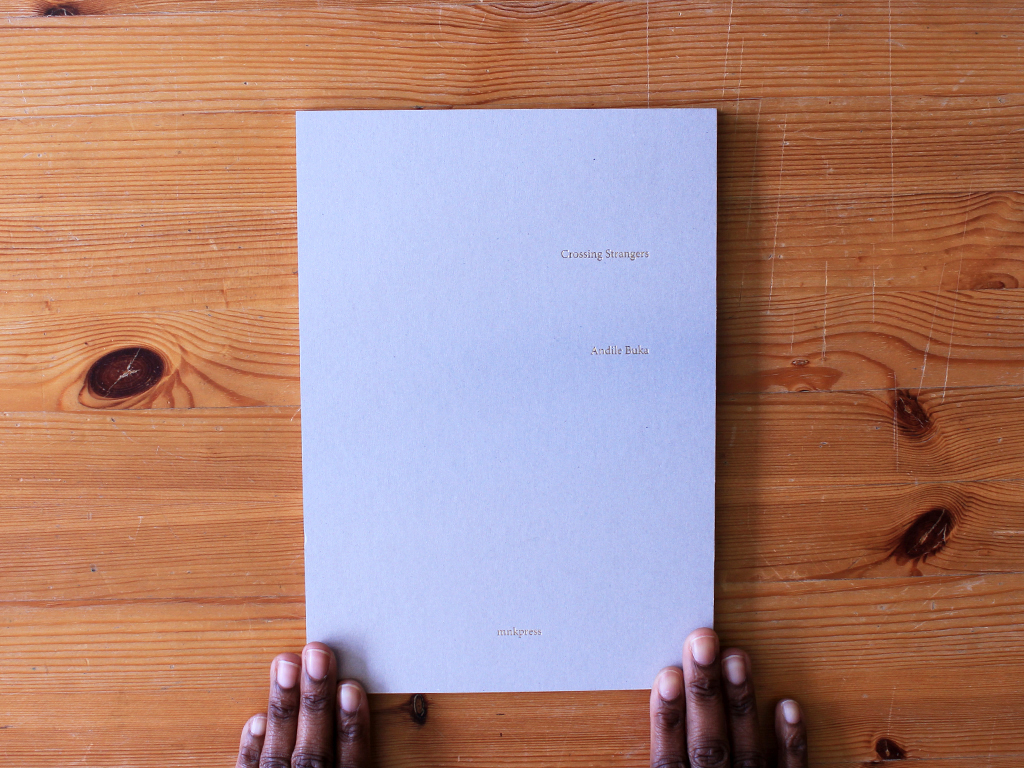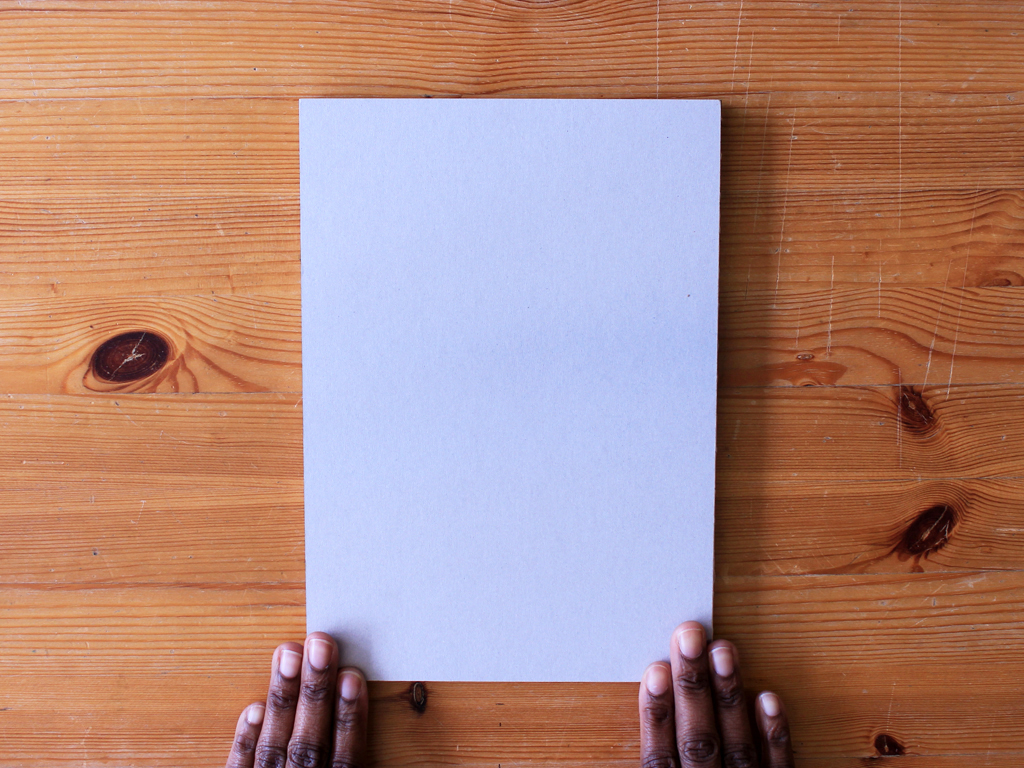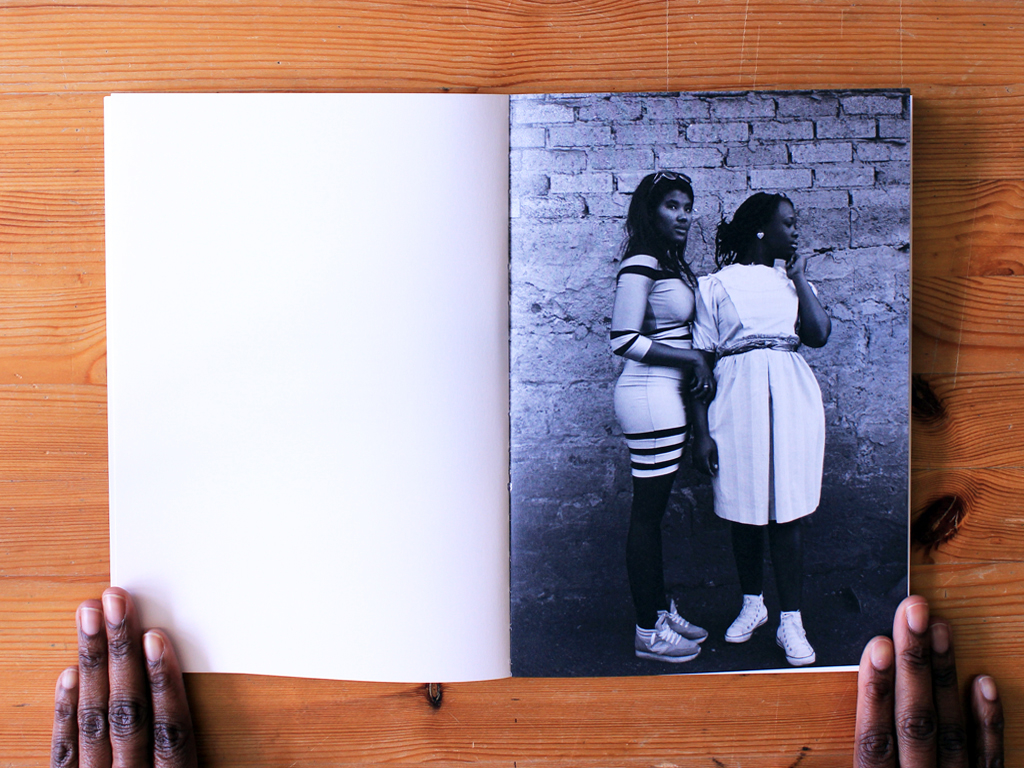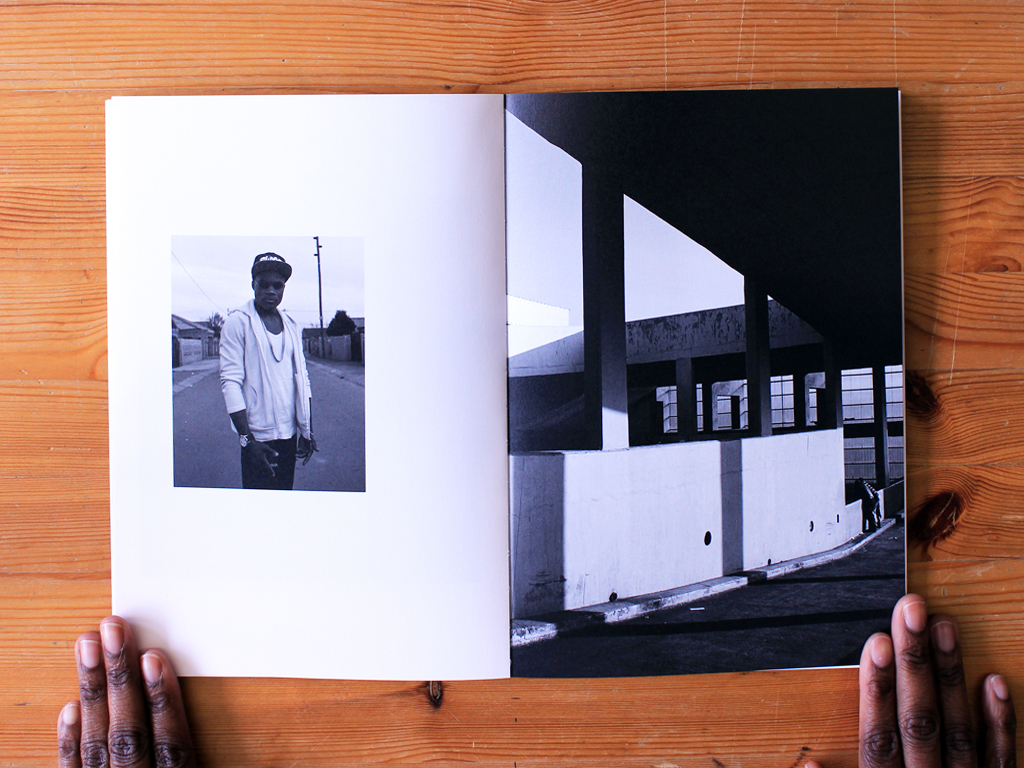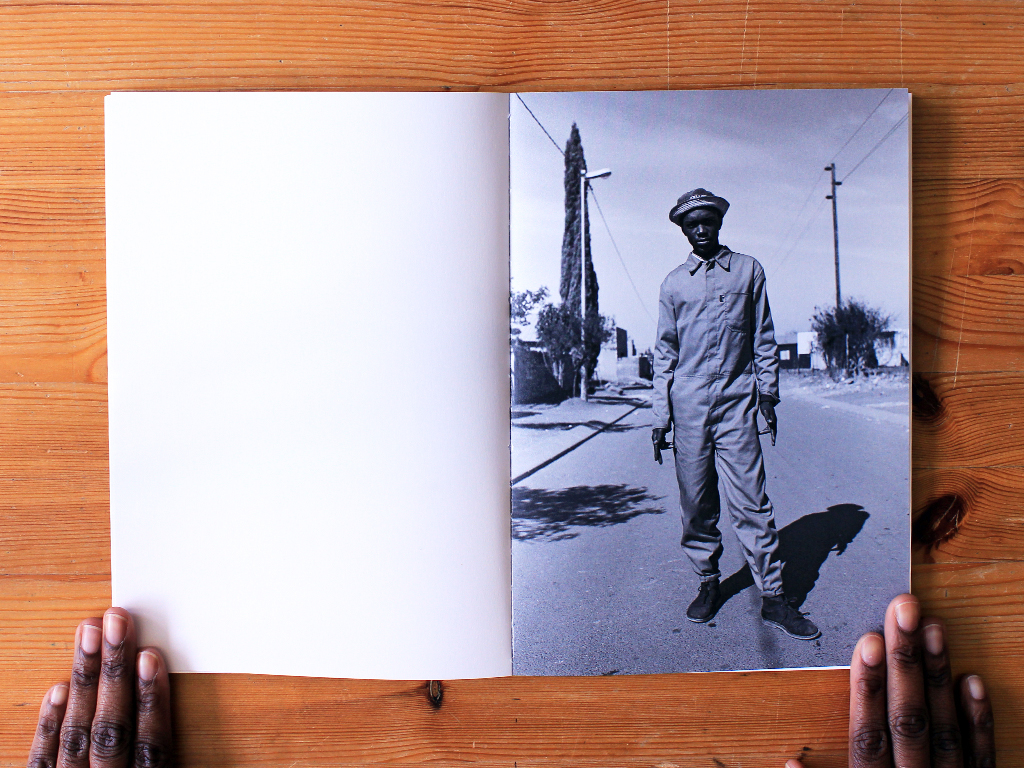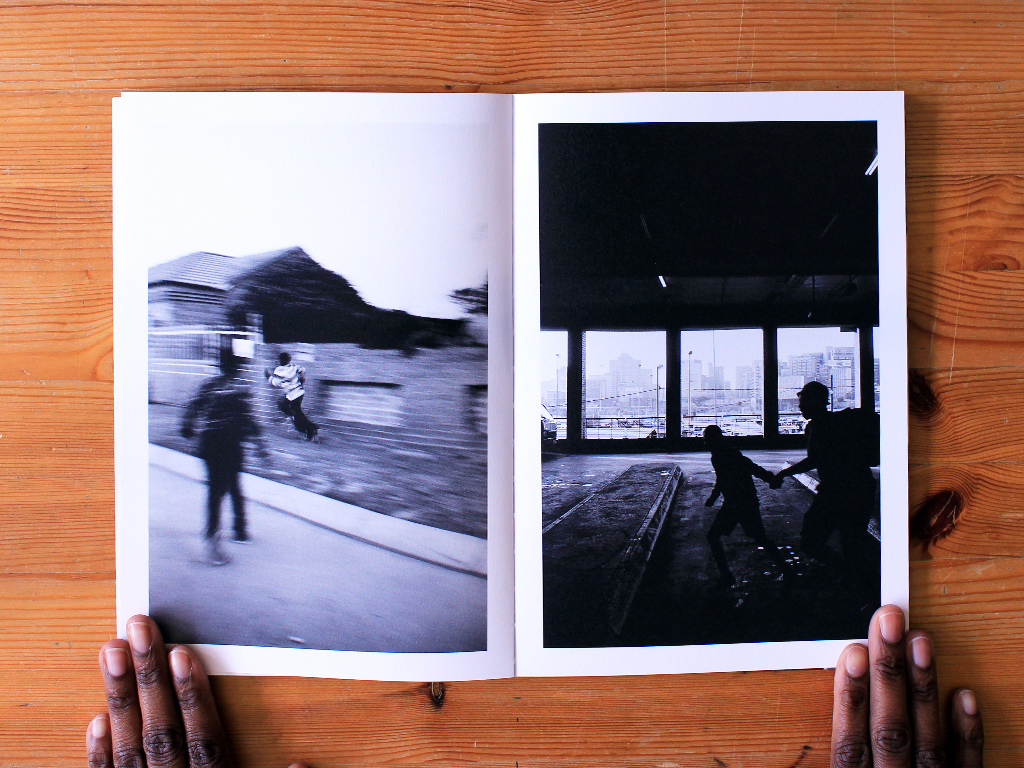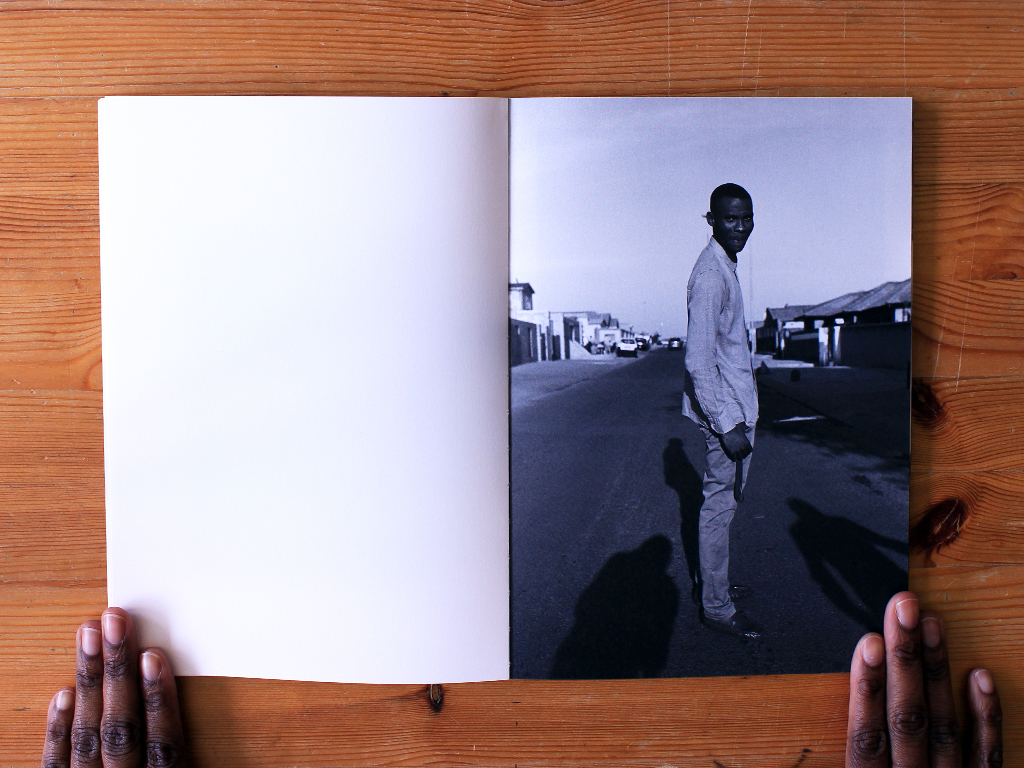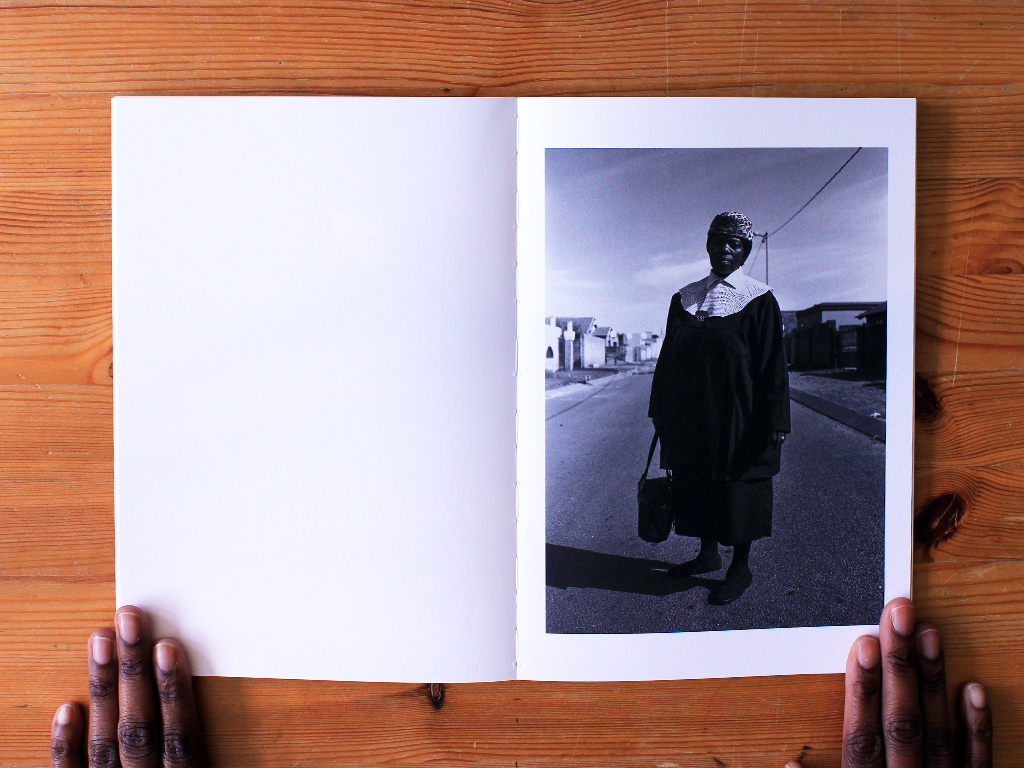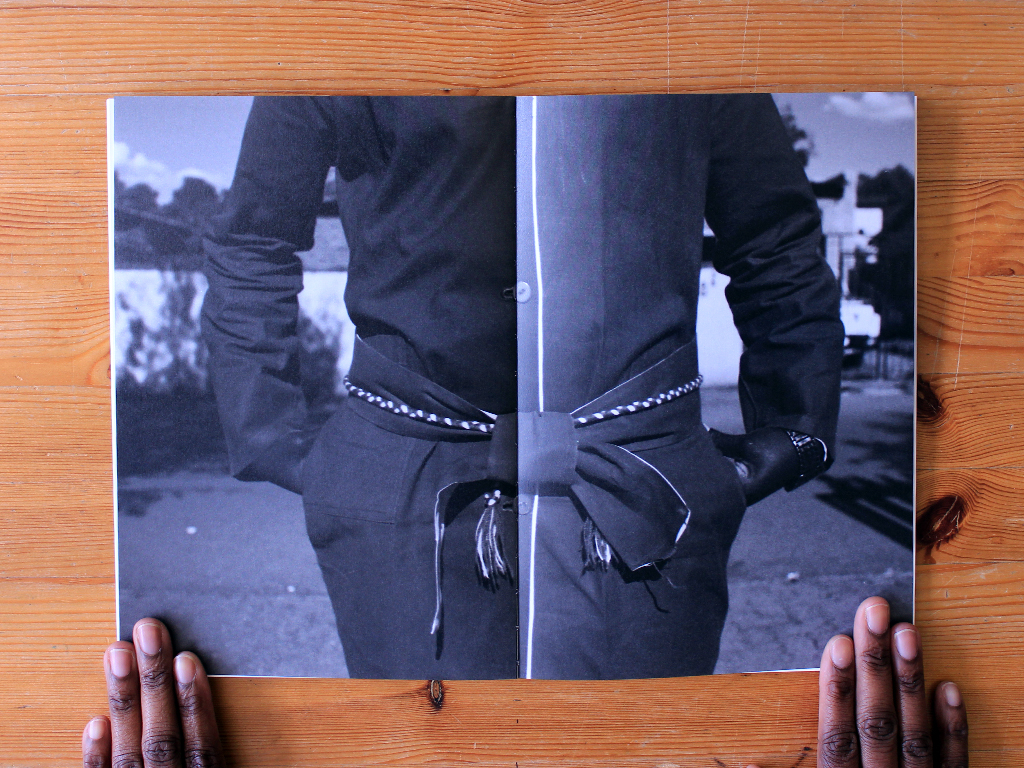 Title: Crossing Strangers
Artist: Andile Buka
Designer: Hideko Ono
Editor: Hideko Ono & Andile Buka
Imprint: MNK press
Printer: iWord Tokyo, Japan
Publication date and place: August 2015 / Tokyo, Japan
Edition: 300
Format, binding: Hardcover / Codex Binding
Size:  (17.5cm x 25cm)
Number of pages and images: (52 pages / 25 images)
Type of printing and paper: Offset / Baby face Chrysanthemum Y93.5kg
Retail price: 3000 yen
Book Description: Andile Buka's Crossing Strangers is a photobook which explores the landscape of Johannesburg, the people who both inhabit and fill its city streets. It is a visual reflection of a personal engagement with both the city's past and current landscape portrayed through the individual encounters one experiences.
"Walking the streets of Johannesburg plays a central role in this project. Through these walks I'm presented with spaces that are unfamiliar and unnoticed. Beauty in the mundane is often overlooked and I gravitate towards the people, spaces and the gaps which are left in-between. Johannesburg is full of contradictions, a landscape structured by its past, but continuously built towards it's future. It is a city interconnected and dependent on its many layers, a place where success, dreams and aspirations can become a reality."
– Andile Buka
Included within is an essay by Rangoato Hlasane (Co-Founder of Keleketla Media Arts Project) titled Monuments To The Eternal Spaces.
Book Soundtrack:
Title:

Crossing Strangers