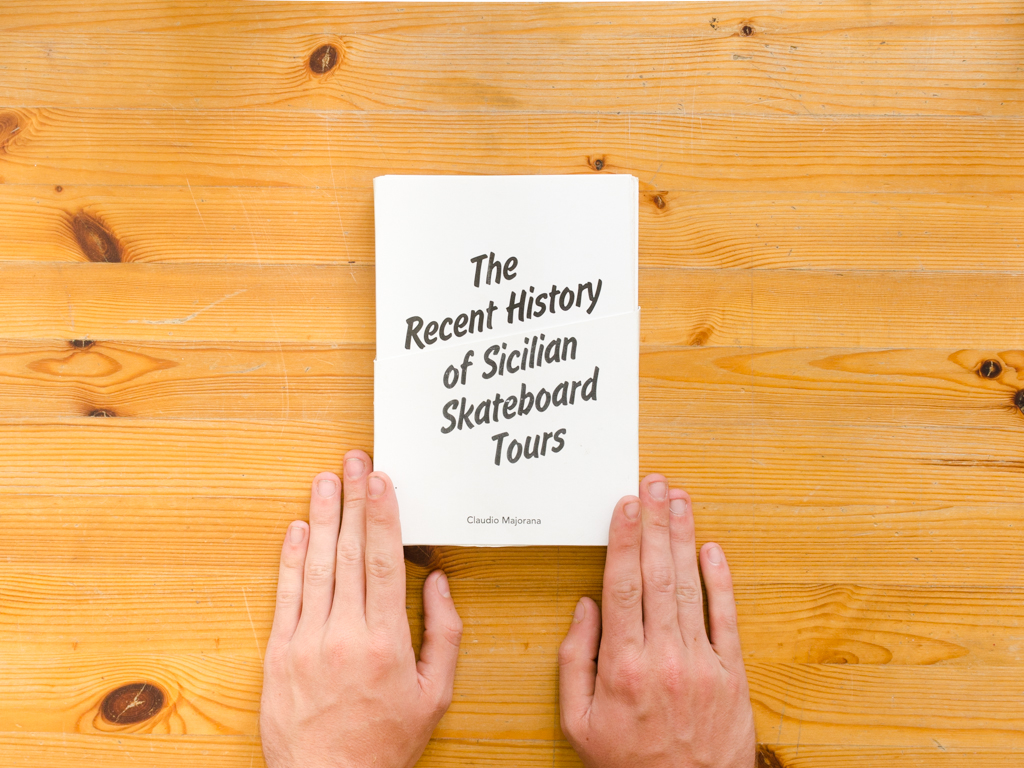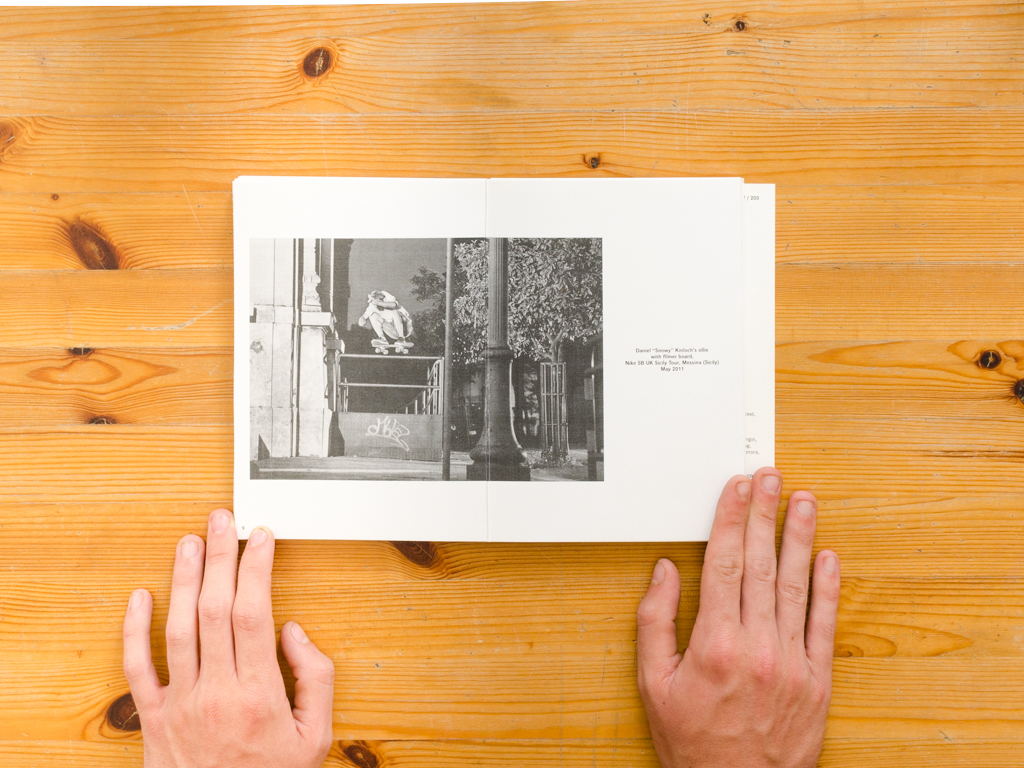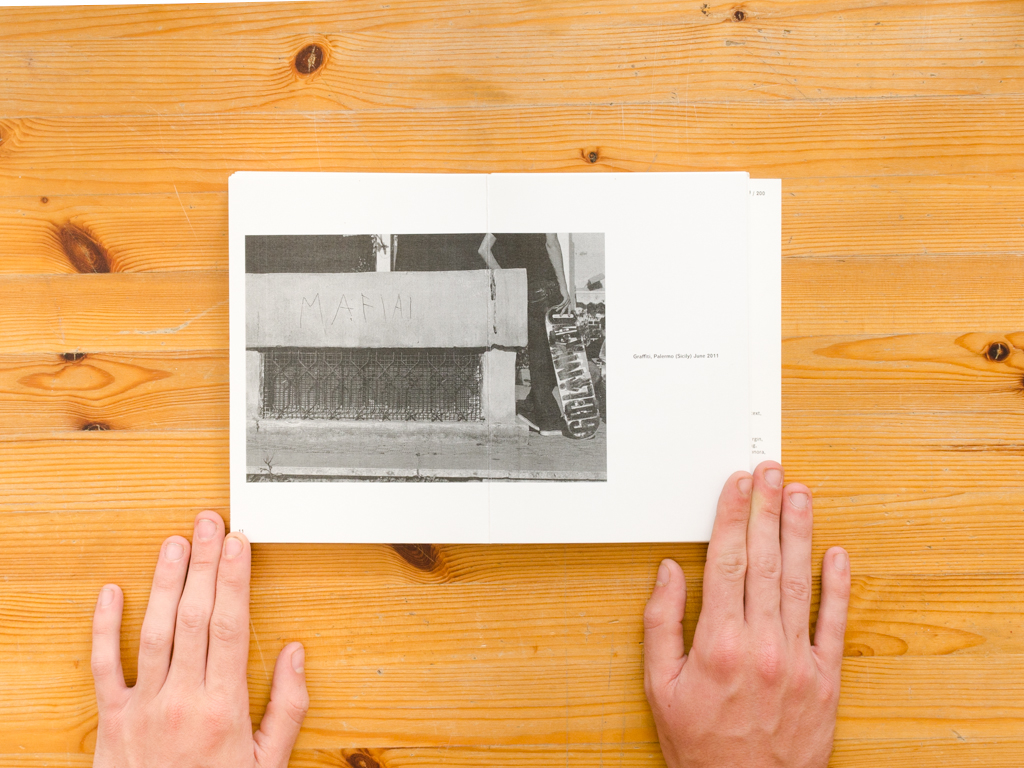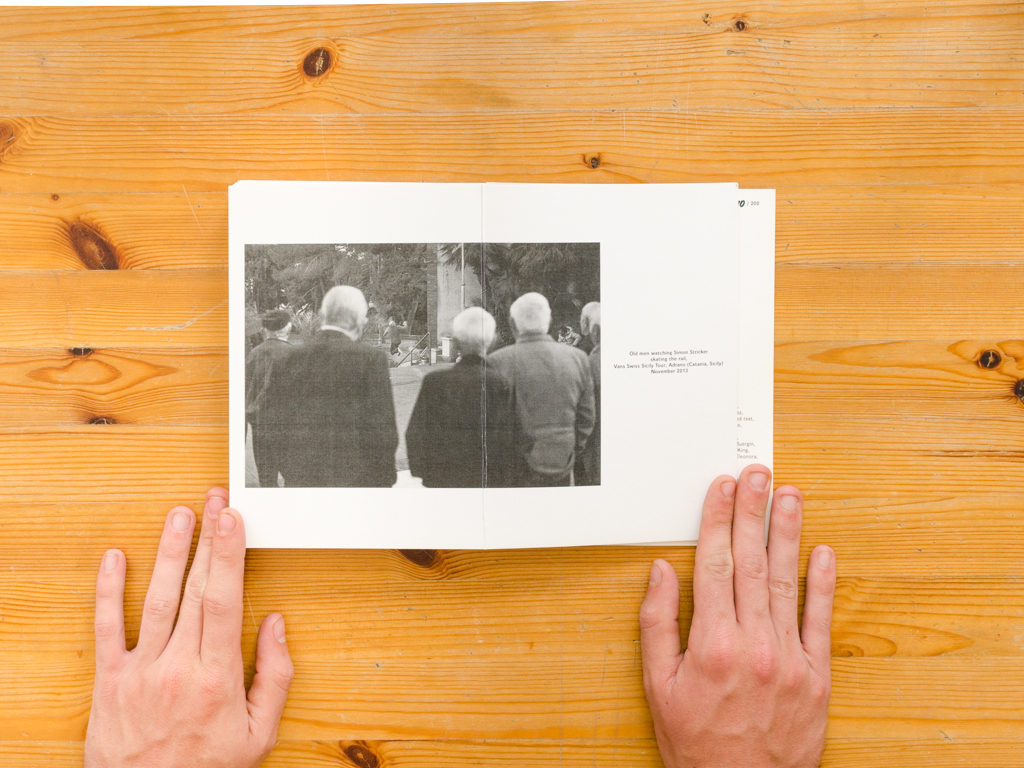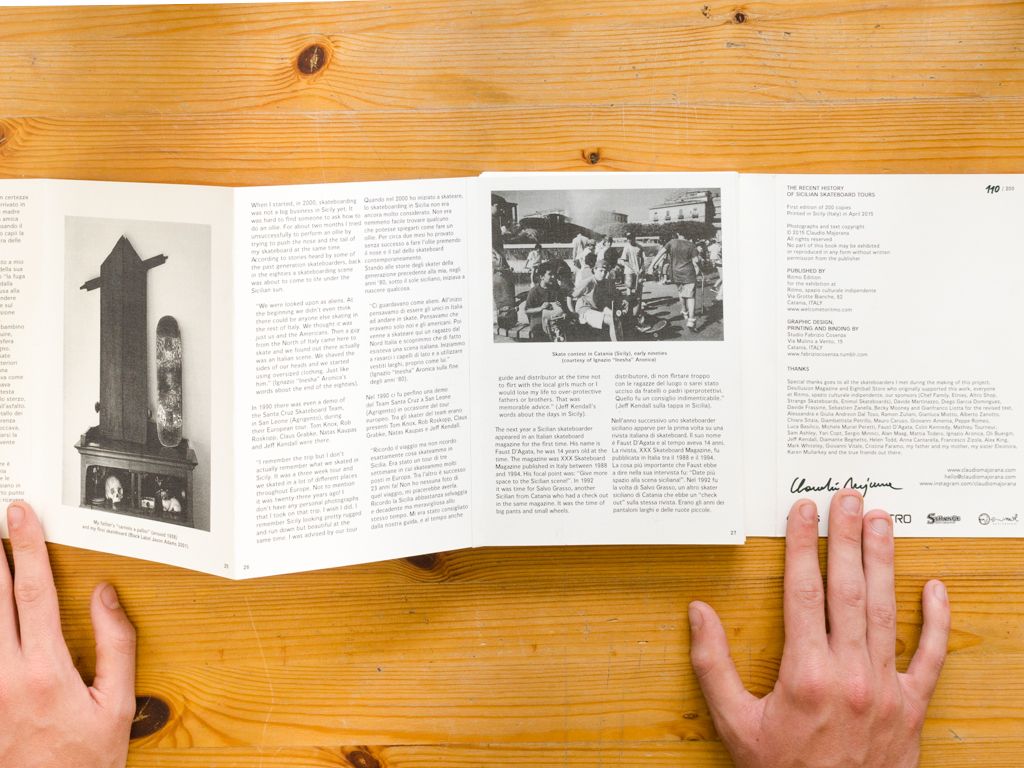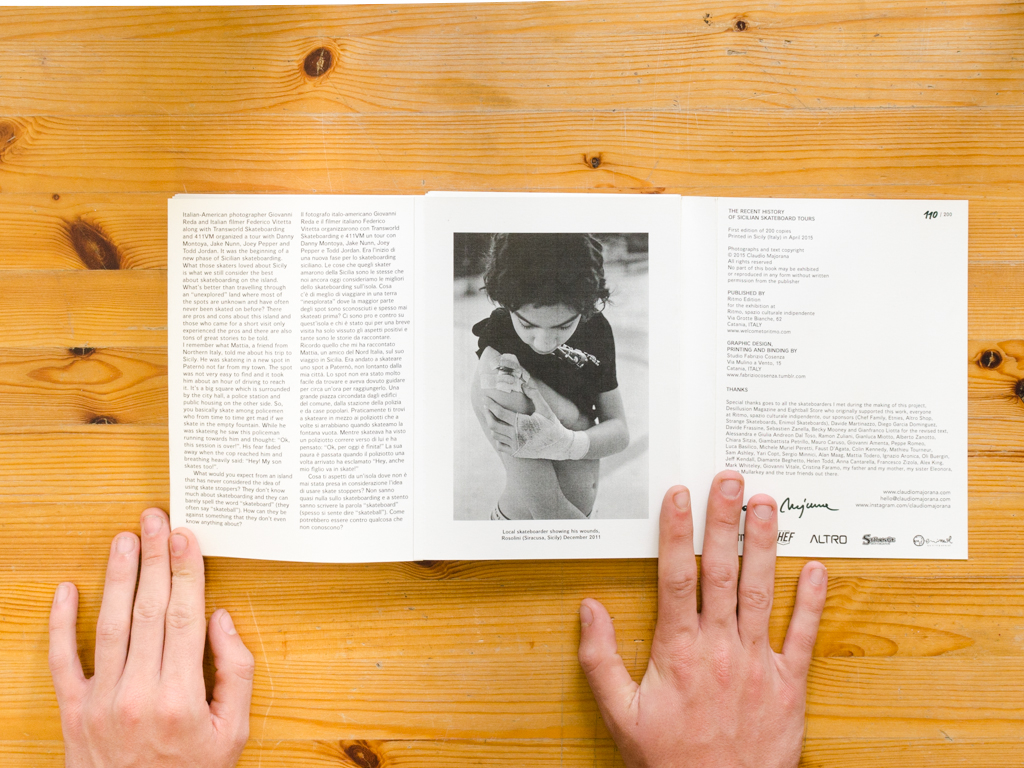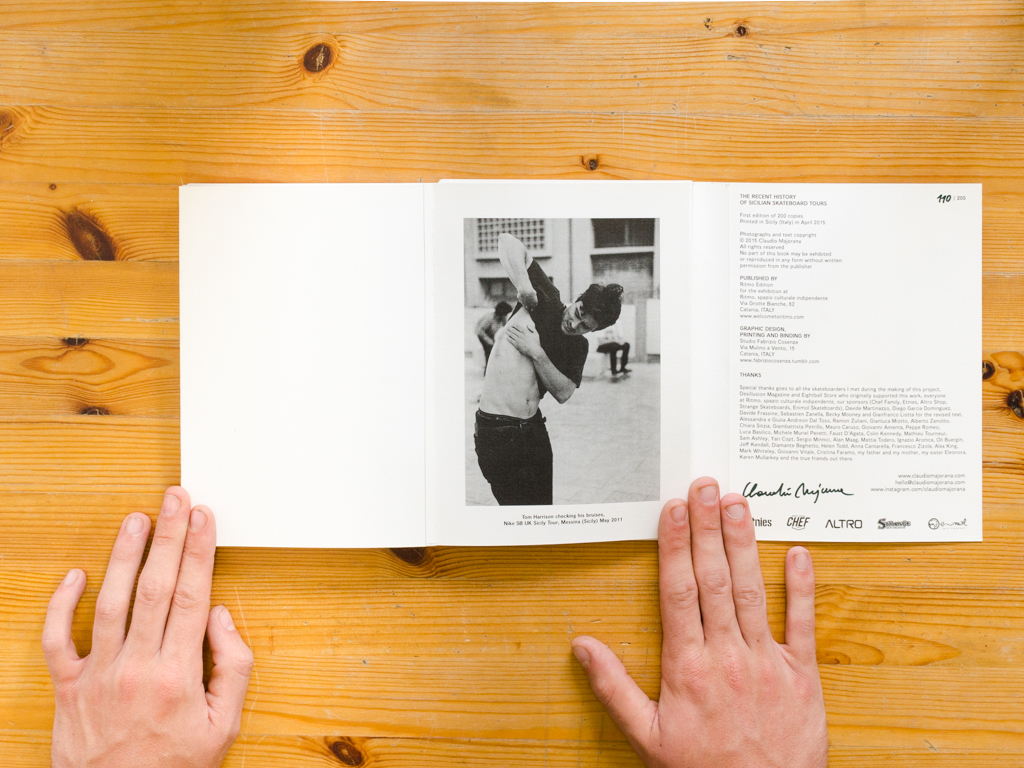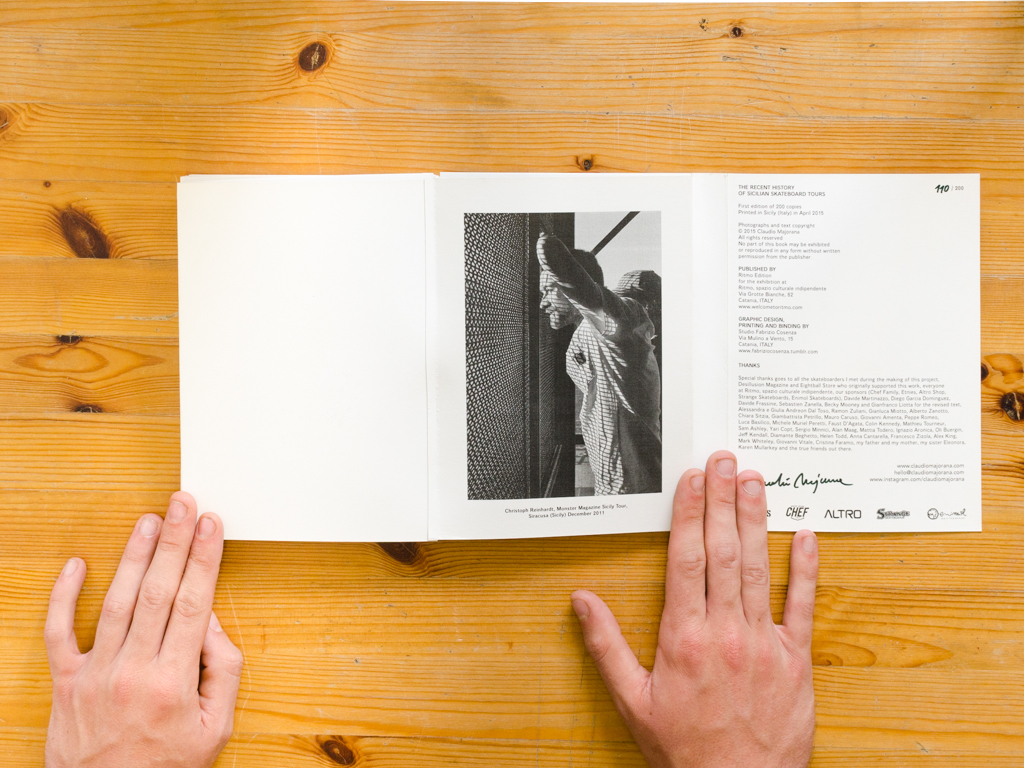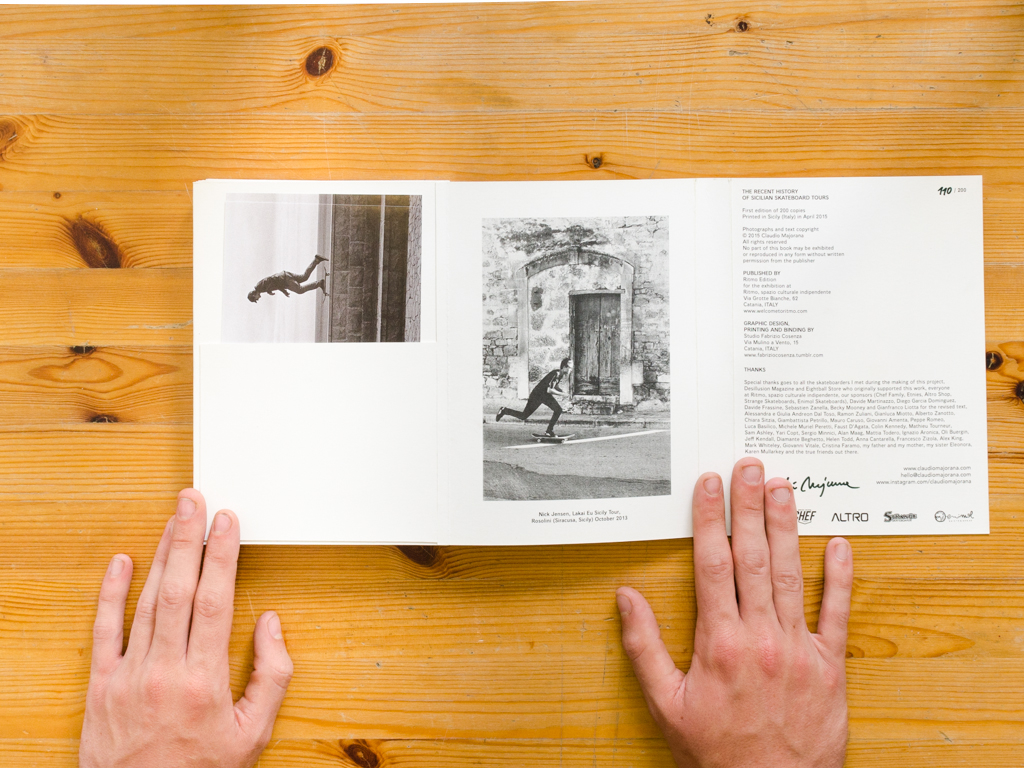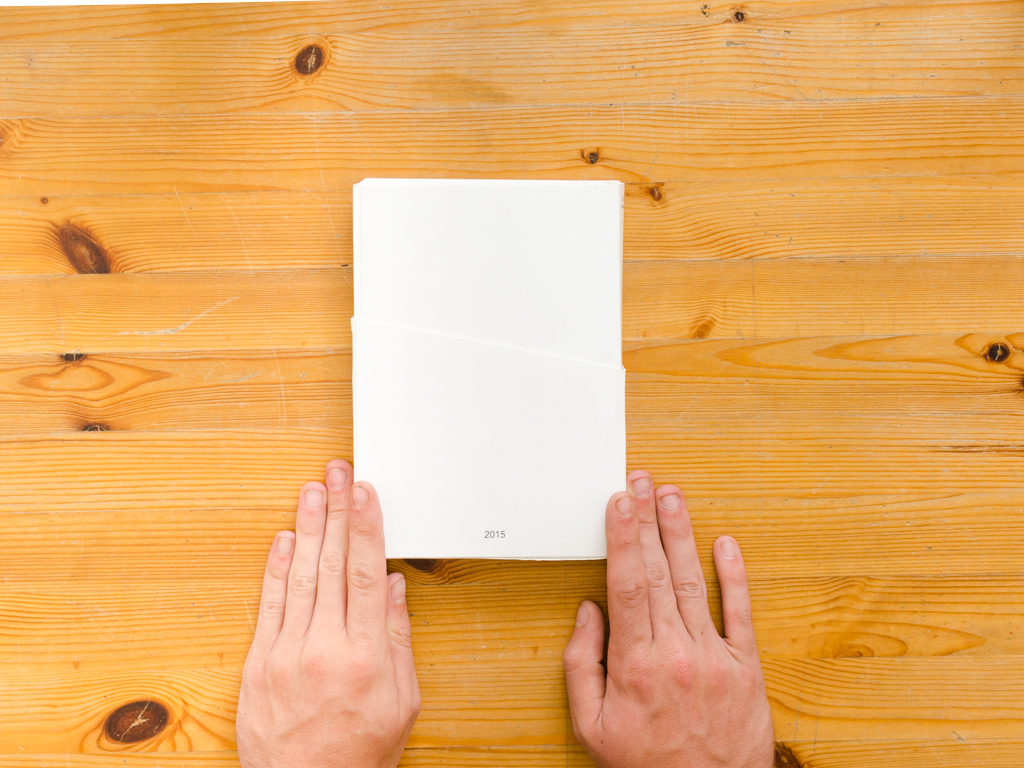 Title: The Recent History of Sicilian Skateboard Tours
Artist: Claudio Majorana
Designer: Fabrizio Cosenza
Editor: Claudio Majorana
Imprint: Ritmo, spazio culturale indipendente
Printer: Studio Fabrizio Cosenza, Catania, Sicily Italy
Publication date and place: April 2015 / Catania, Italy
Edition: 200 numbered and signed copies
Format, binding: concertina book / hand-bound with glue
Size: 13.5 x 19.2 cm
Number of pages and images: 48 pages / 26 images
Type of printing and paper: digital / 253 gsm
Retail price: 18€
Book Description: The Recent History of Sicilian Skateboard Tours is a project and book about the recent spate of skate trips to Sicily. The book features Claudio's photographs taken whilst following the skateboard tours that have taken place on his home island of Sicily, alongside portraits of local skateboarders, and a short history of how skateboarding came about on Sicily.
Also, features a piece by Jeff Kendall about the 1991 Santa Cruz demo in Sicily, cut outs from Italian magazines of the first exposure that Sicilian skateboarders had, and contributions from the first generation of local skateboarders.
Making of video: https://vimeo.com/126346342
Book Soundtrack: 
Title:

The Recent History of Sicilian Skateboard Tours