Hands-on photography projects with contemporary artists.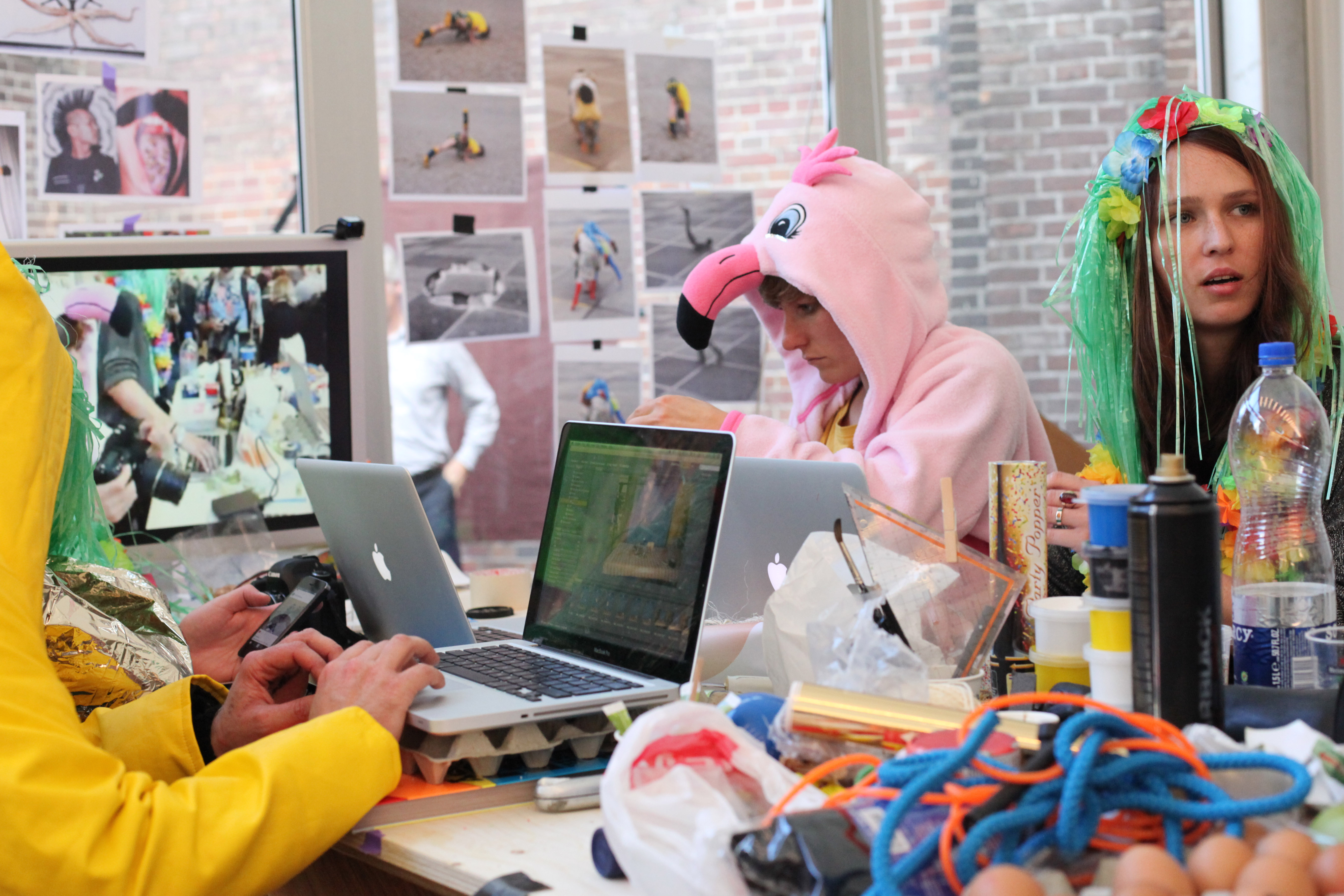 Over the years Self Publish, Be Happy has organised many workshops led by artists with the aim of giving the participants a taste of their practices and ways of working. Each workshop is based on the artists' own photographic interests, both in terms of the subjects and the processes involved.
Depending on the audience attending and the nature of the hosting organisation we have structured the workshops accordingly and commissioned very different photographers. Past workshops have seen Adam Broomberg and Oliver Chanarin and the attendees reworking materials and ideas from the infamous Nazi exhibition of "degenerate art" into a new book about art and censorship today; Maya Rochat using her "aesthetic of accidents" to involve the audience in using collaging, painting and risograph machine printing; Tony Cairns teaching participants how to hack into the software of old Kindles to create photobooks; and Ofer Wolberger setting up an assembly line to recreate perfect copies of Ed Ruscha's rare and iconic publications.
Self Publish, Be Happy's Artist-Led Photography Workshops have been hosted by organisations like Tate Modern (Britain) and Unseen Photo Fair (Netherlands)
Type: Practical
Length: Various (from a few hours onwards)
Number of attendees: Various
Attendees' requirements: None
Course leader: Various
For organisations interested in hosting an Artist-Led Photography Workshop, please contact Chris Sansom.