A complete reinvention of the aerobics class for the 21st century.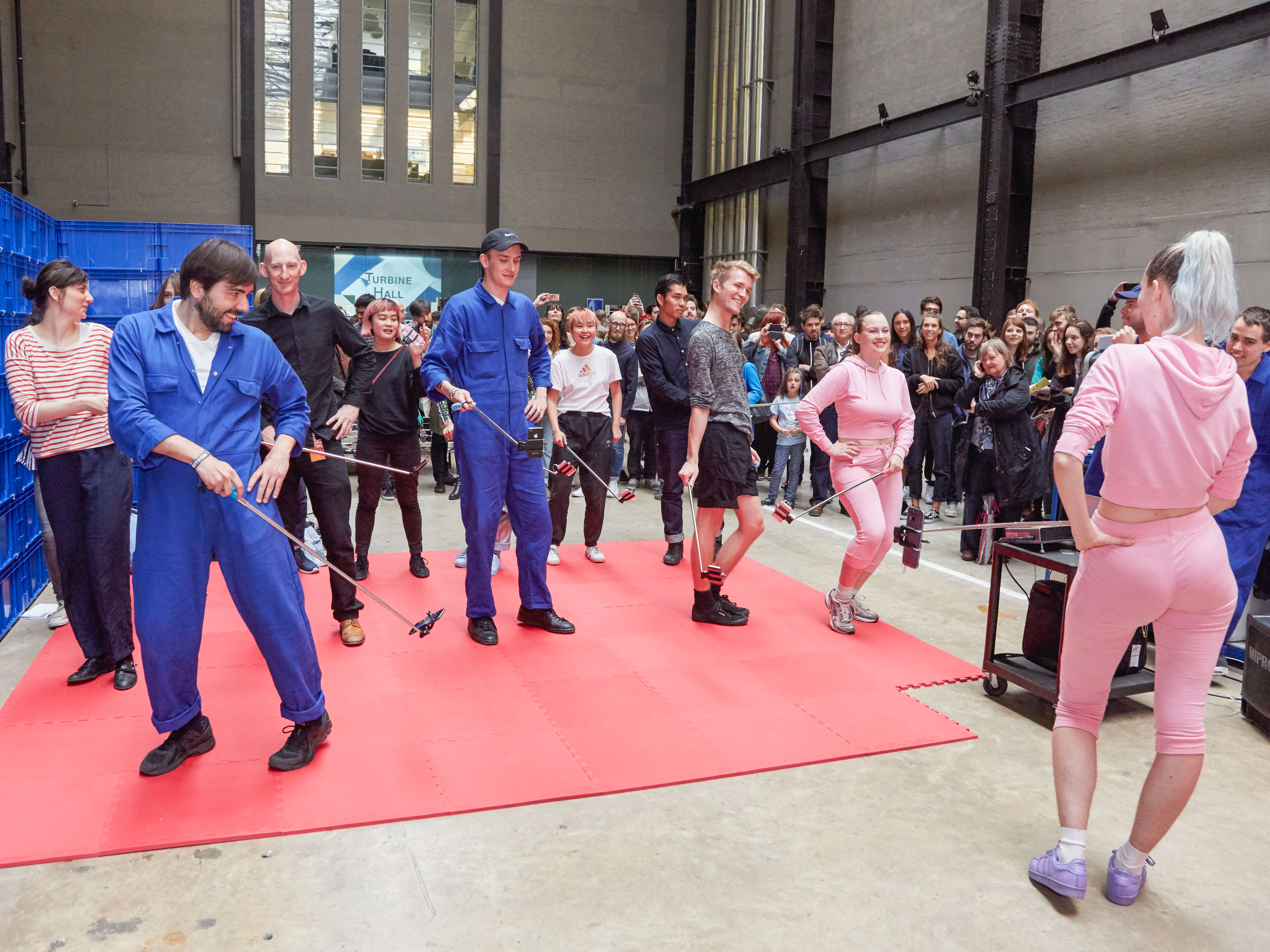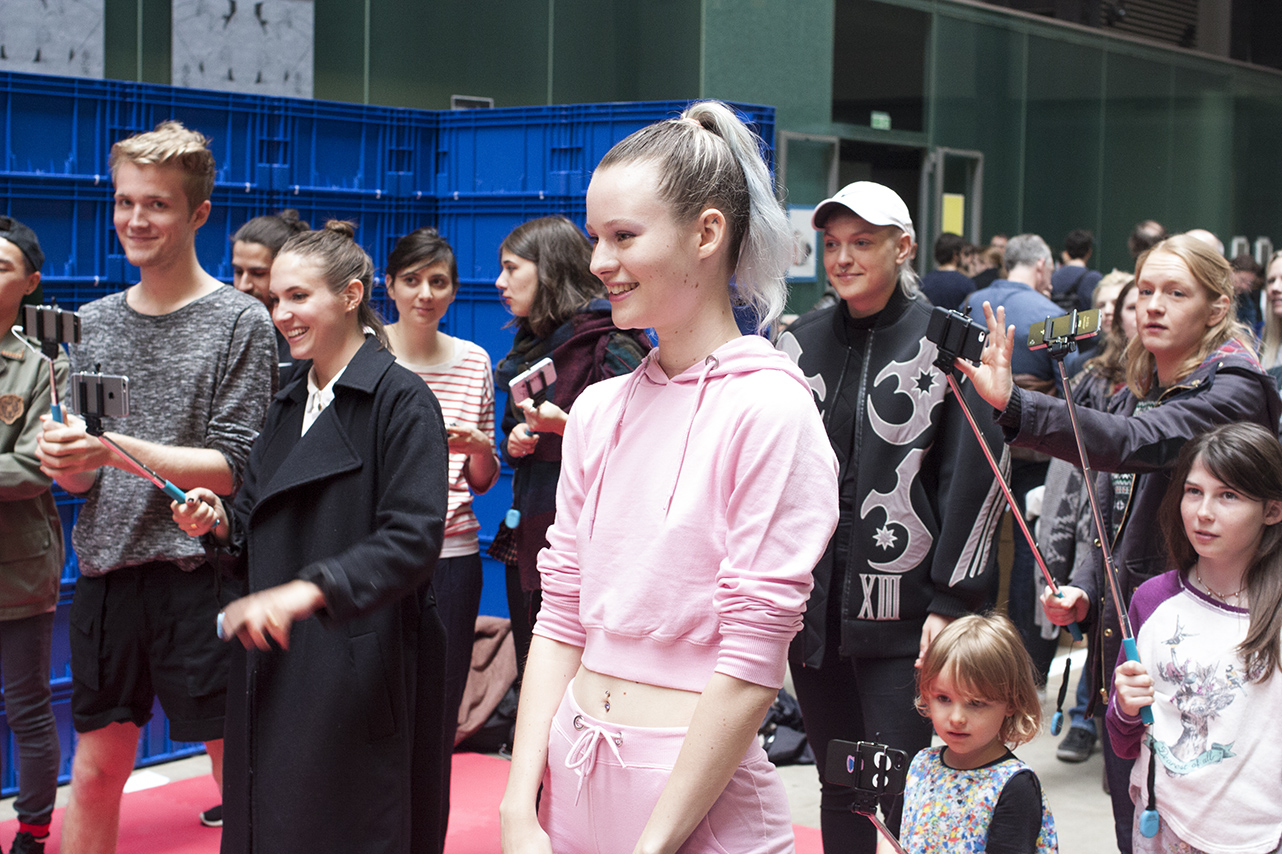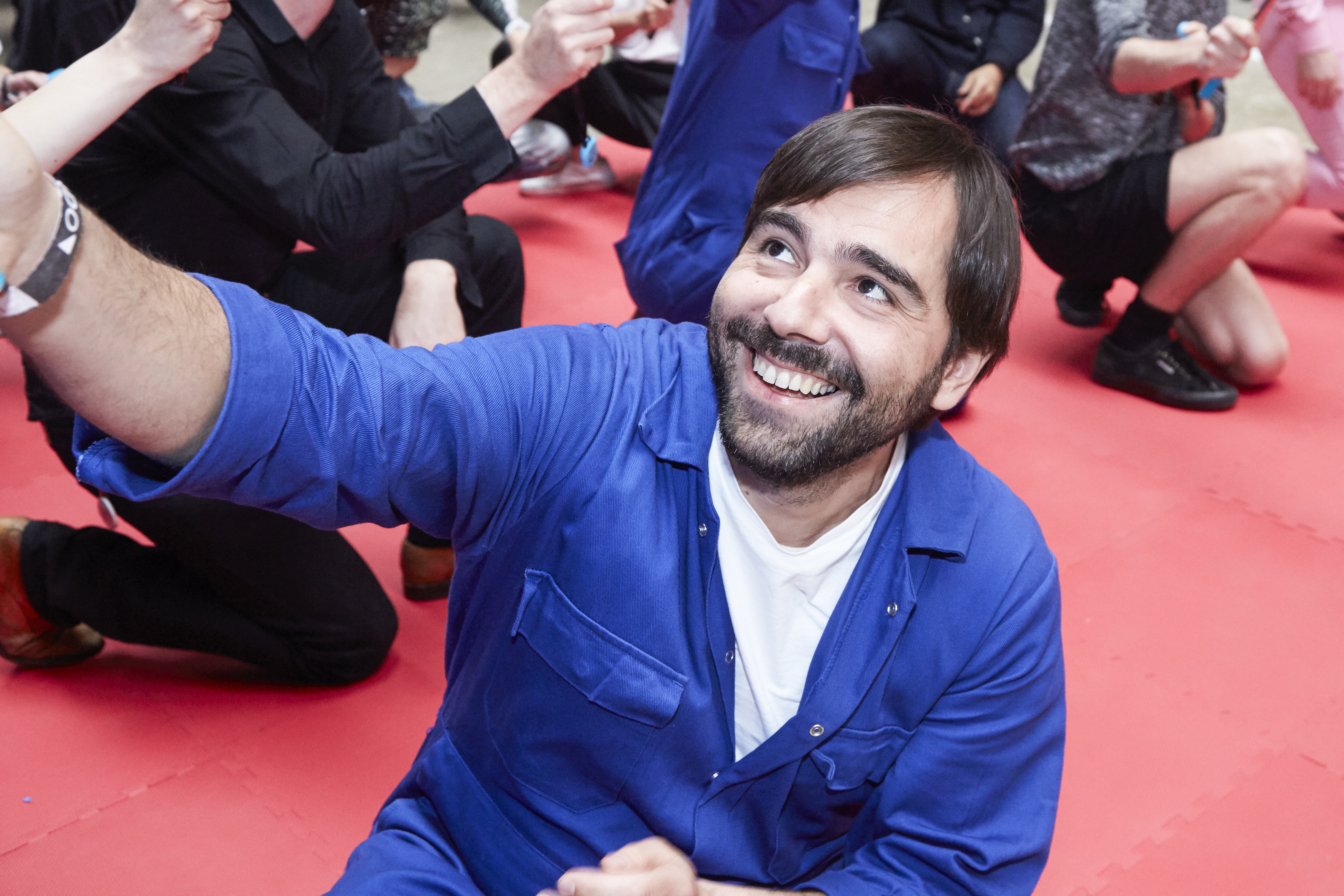 During the Offprint 2015 publishing fair at Tate Modern (Britain), Self Publish, Be Happy celebrated its fifth birthday by opening a project space hosting workshops, performances, screenings, a bookshop and a speakers' corner where anyone could talk about the books they loved. We played with many different photographic and printing processes, but all with the aim of inspiring the audience to make their own books.
Dressed in matching pink velour, Danish artists Arvida Byström and Maja Malou Lyse led visitors to the fair in a series of Selfie-Stick Aerobics classes complete with motivational soundtrack and lots of posing and clicking. This was a fun take on ideas of fitness culture and selfie feminism, but with an underlying message of body positivity. And afterwards, everyone's selfies were uploaded to Tumblr.
This video was part of a live stream