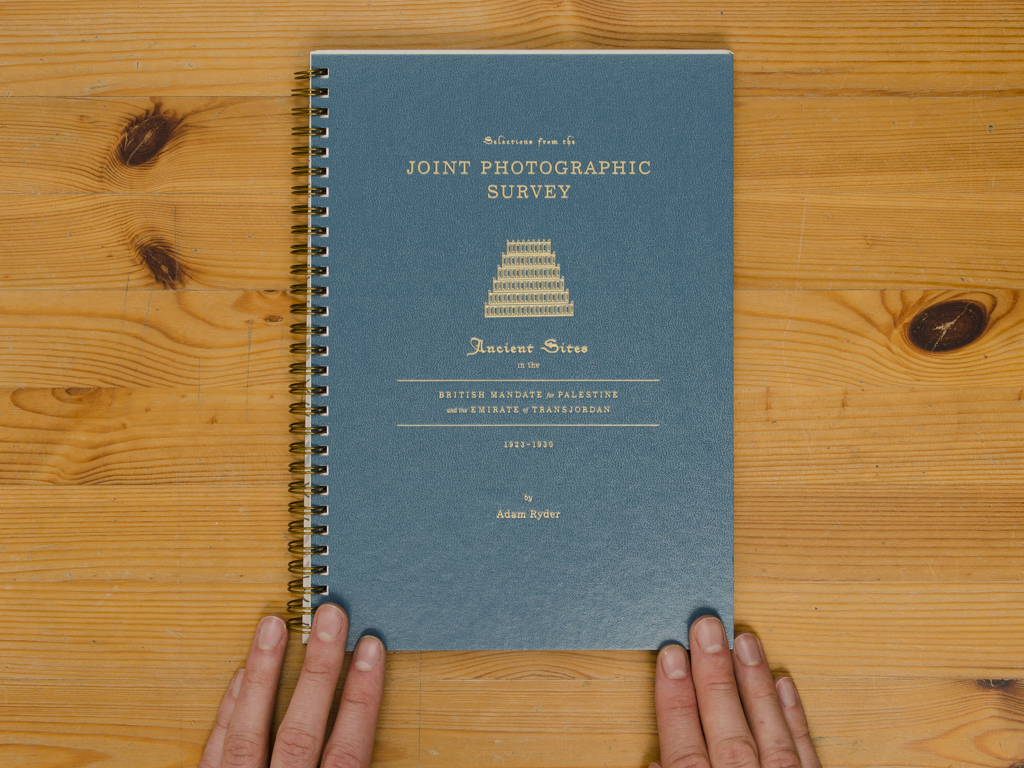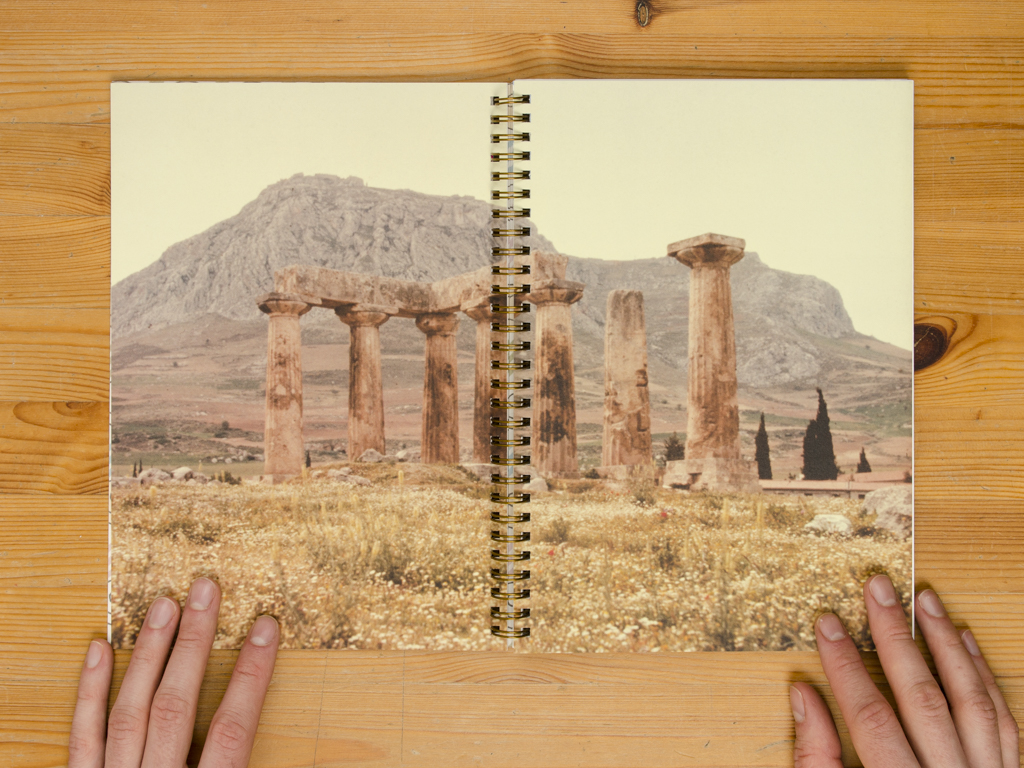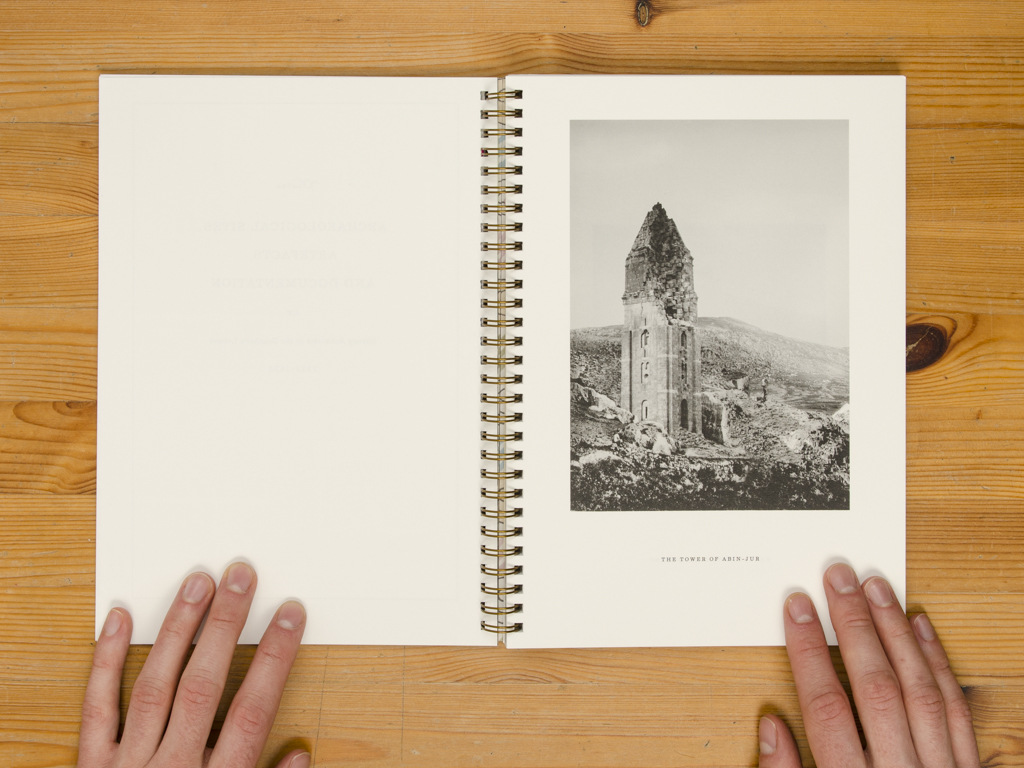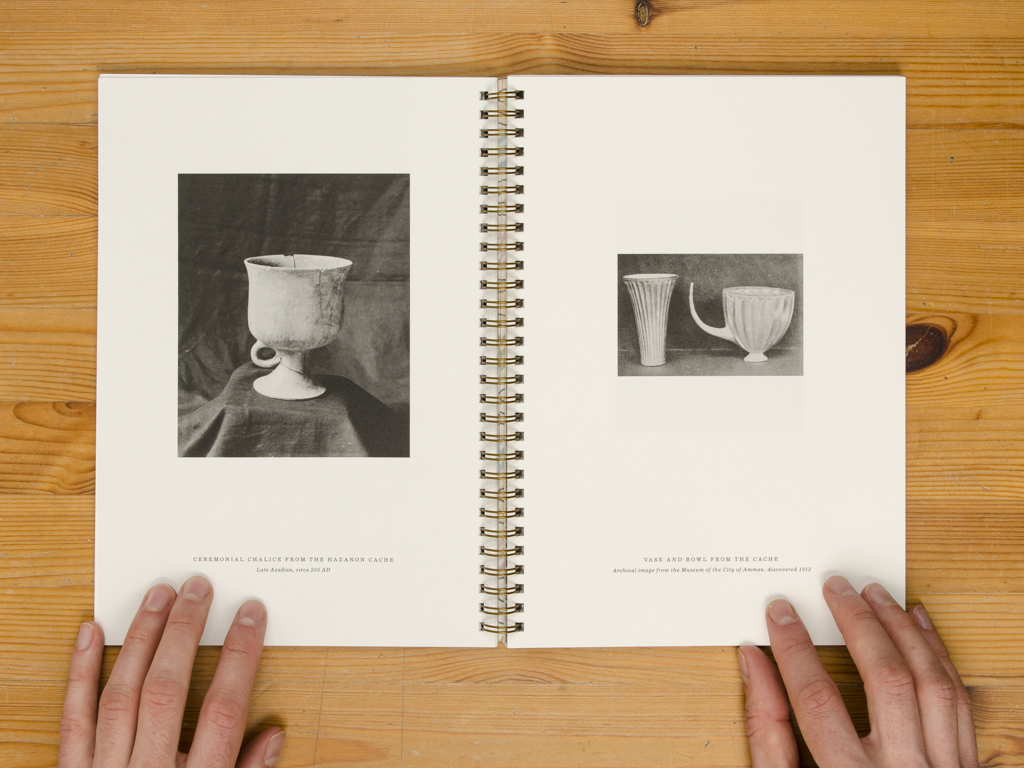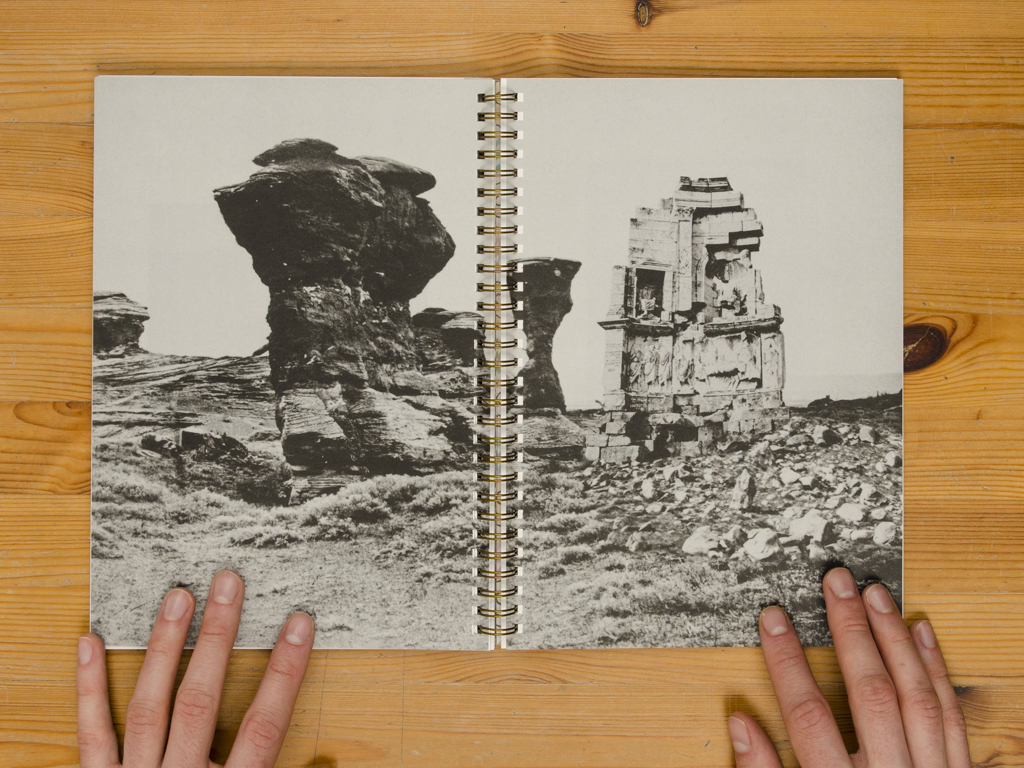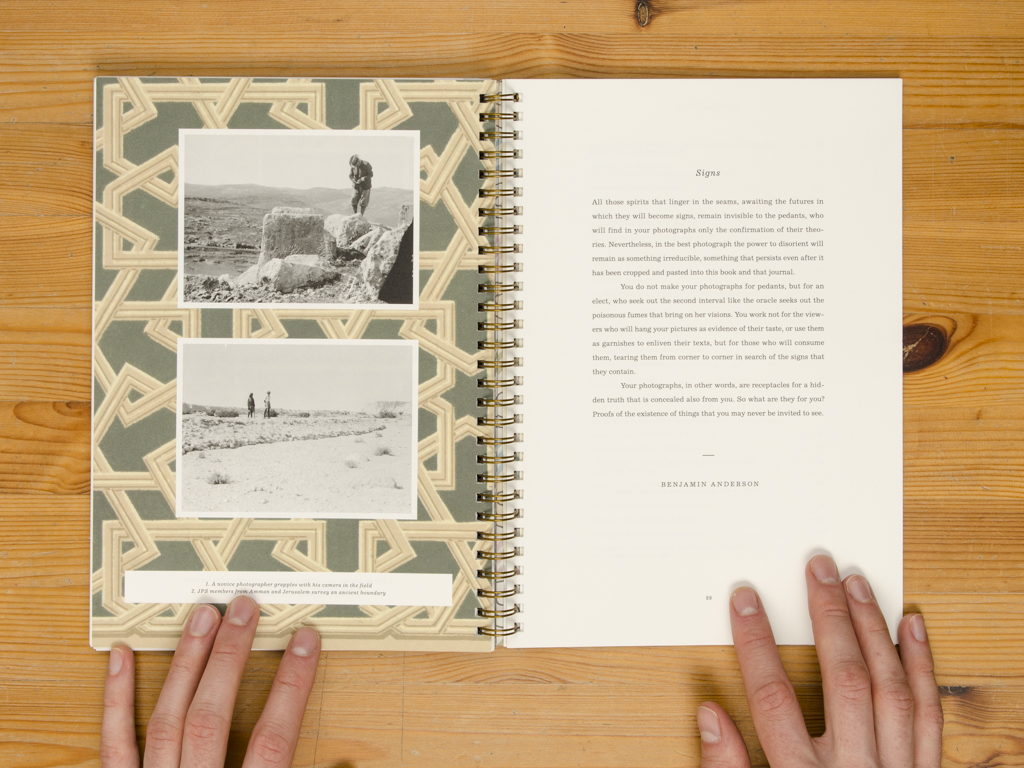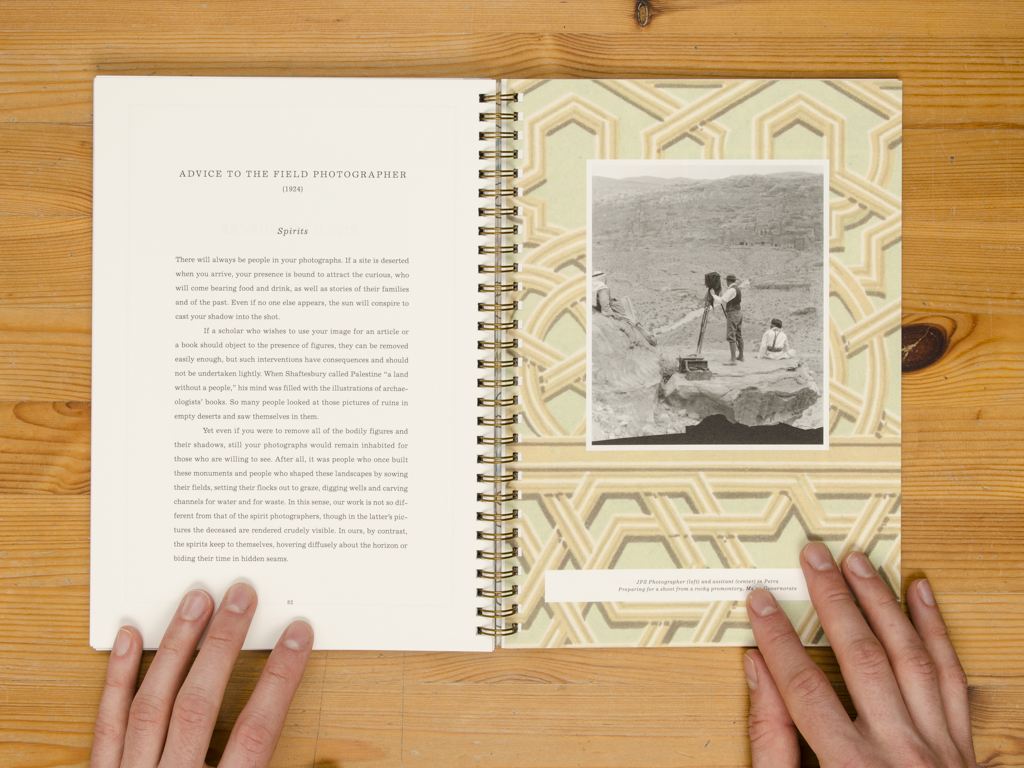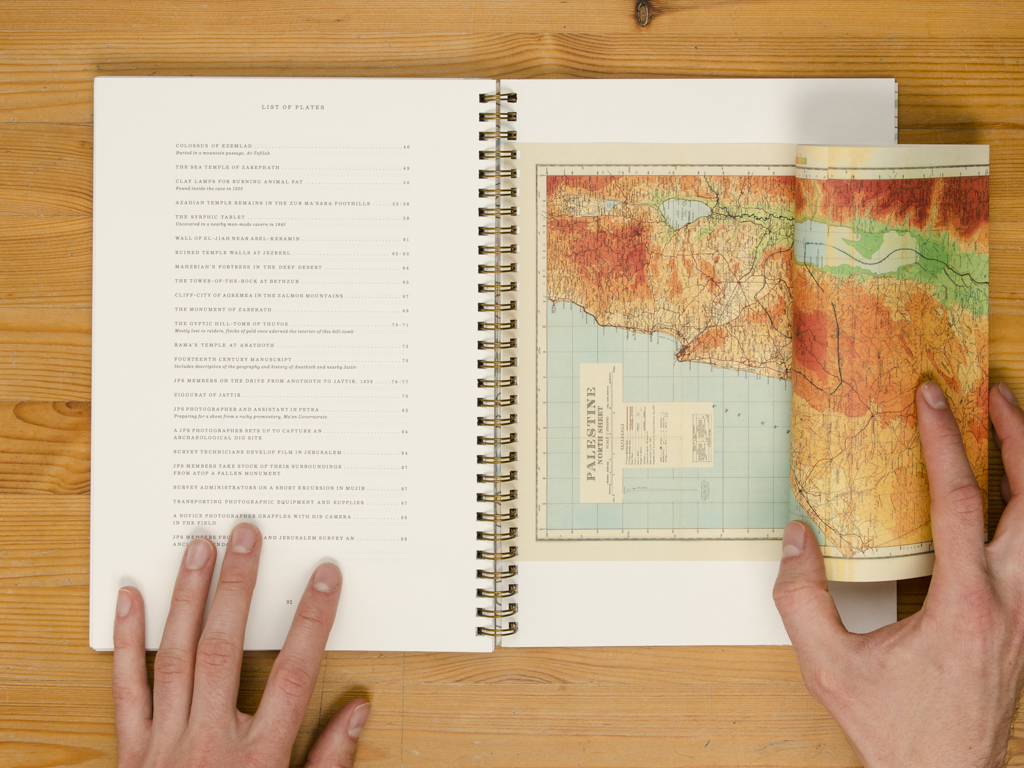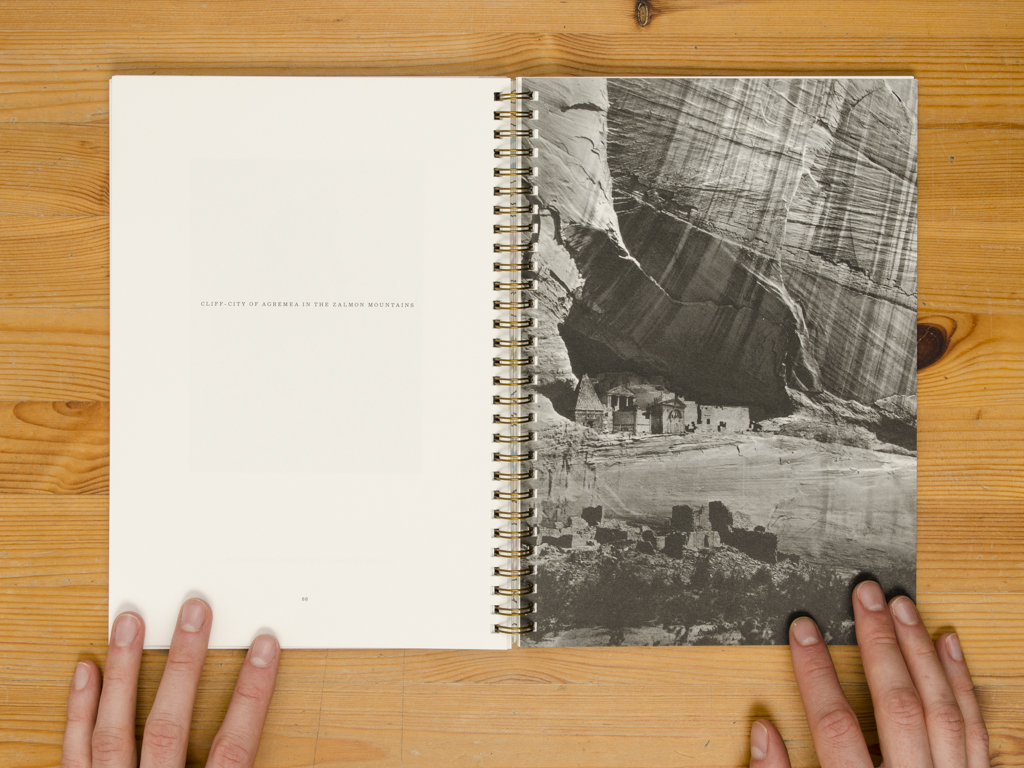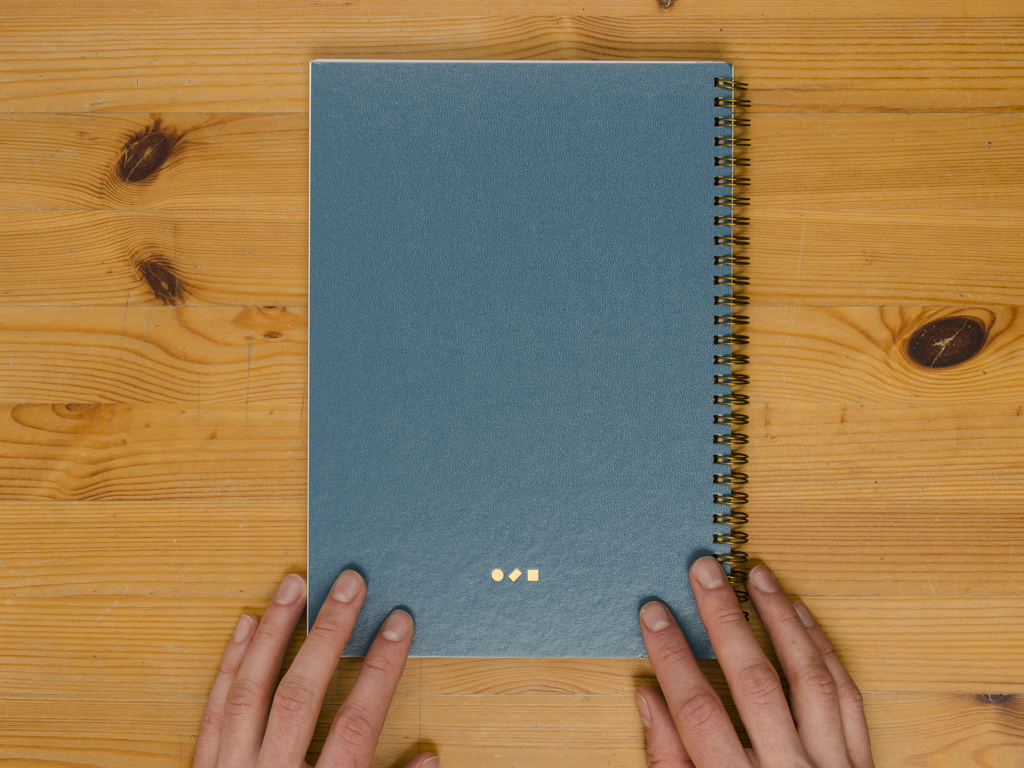 Title:

Joint Photographic Survey

Artist:

Adam Ryder

Additional Contributor:

Text by Benjamin Anderson

Designer:

Elana Schlenker & Christina Labey

Editor:

Christina Labey

Imprint:

Conveyor Editions

Printer:

Conveyor

Publication date and place:

September 2016 / New Jersey, USA

Edition:

500

Format, binding:

Wire-O Hardcover

Size:

18 x 25.4 cm

Number of pages and images:

94 pages / 45 images

Type of printing and paper:

Printed Duotone on 80# Mohawk Superfine White, Digital Offset / Indigo

Retail price:

35 USD
Book description:
Selections from the Joint Photographic Survey is predicated on the discovery of lost archives from an archeological expedition authored by a colonial entity operating in the Southern Levant in the early twentieth century. Ryder chronicles the story of this collective endeavor through carefully constructed black and white images, original text, and calculated slippages that challenge the authority of colonial values, the historical archive, and photography itself. Alongside these impossible landscapes and utopic structures are incisive captions, illustrations of fabricated ephemera, and an original essay by Cornell University art history professor Benjamin Anderson.