A three-day-long book club at Tate Modern in London.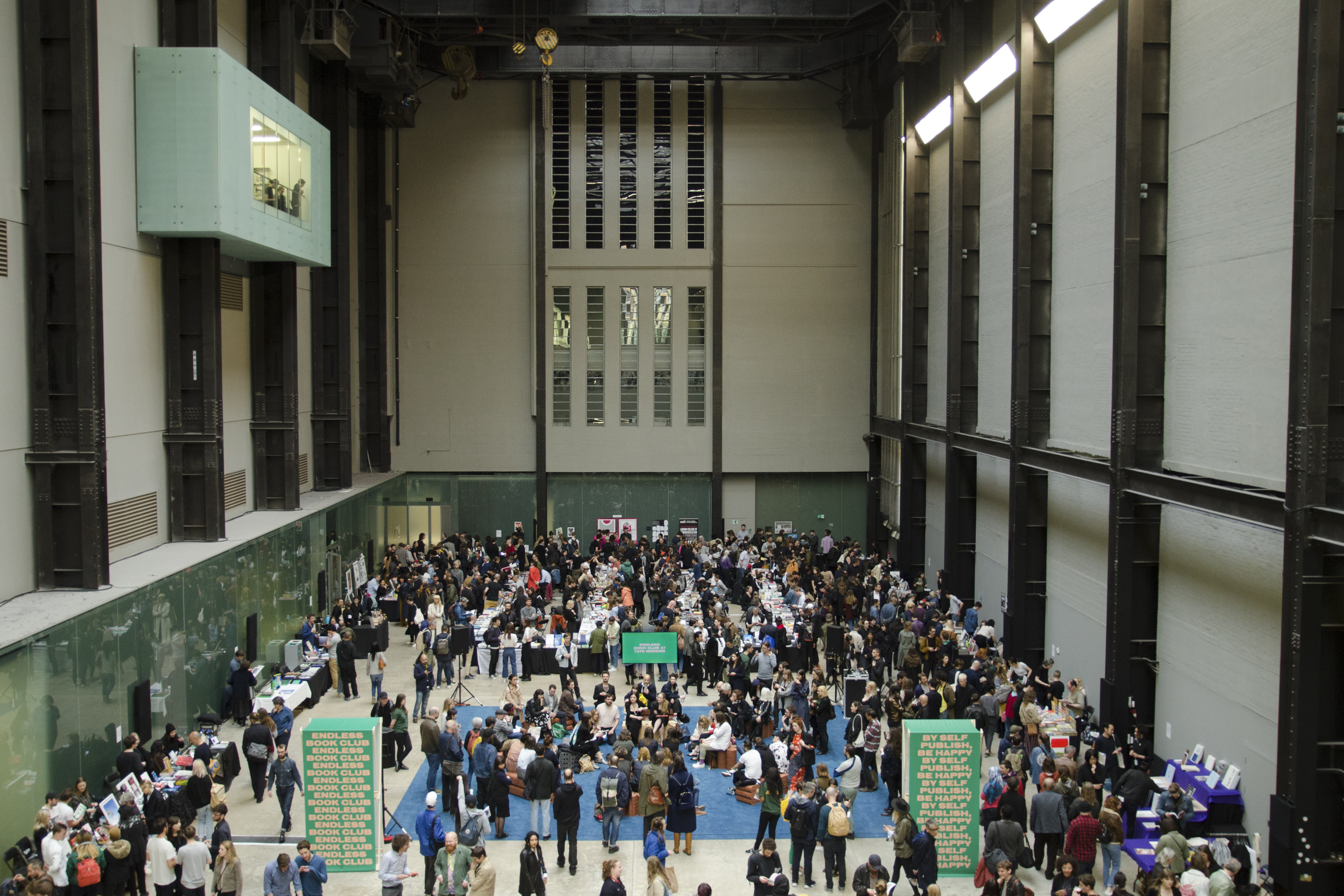 Self Publish, Be Happy curated three days of public programming at Tate Modern (UK) in conjunction with local book clubs and other organisations: from the Feminist Library, to the Institute of Psychoanalysis, to Hands Off our Revolution and beyond. Endless Book Club was a large and socially diverse literary conversation, an open forum for the exchange of ideas, and a participatory performance for museumgoers and book-lovers alike in a welcoming amphitheatre setting.
Endless Book Club was also hosted at the National Gallery of Victoria in Melbourne in March 2017.
For organisations interested in hosting an Endless Book Club, please contact Bruno Ceschel.