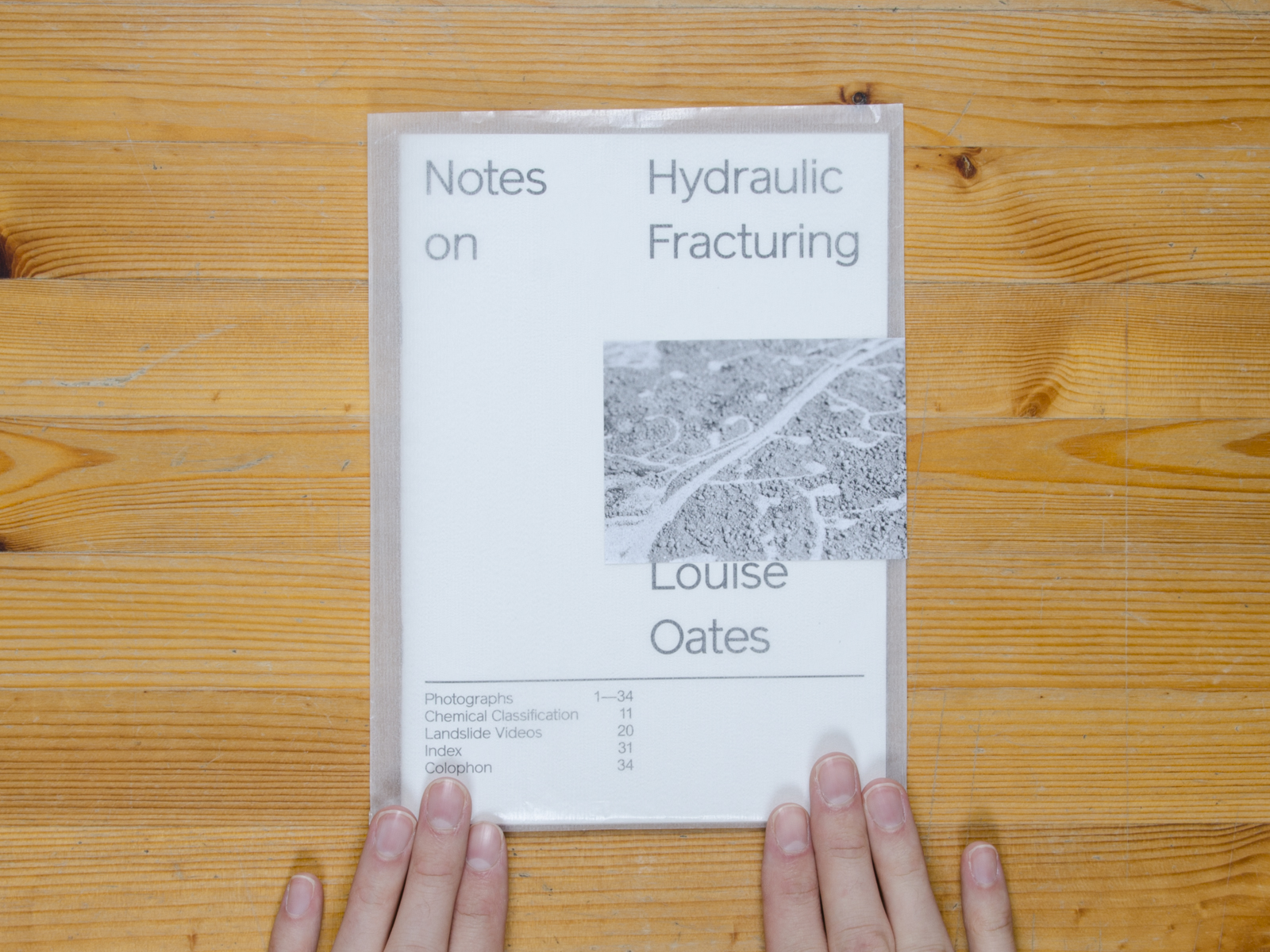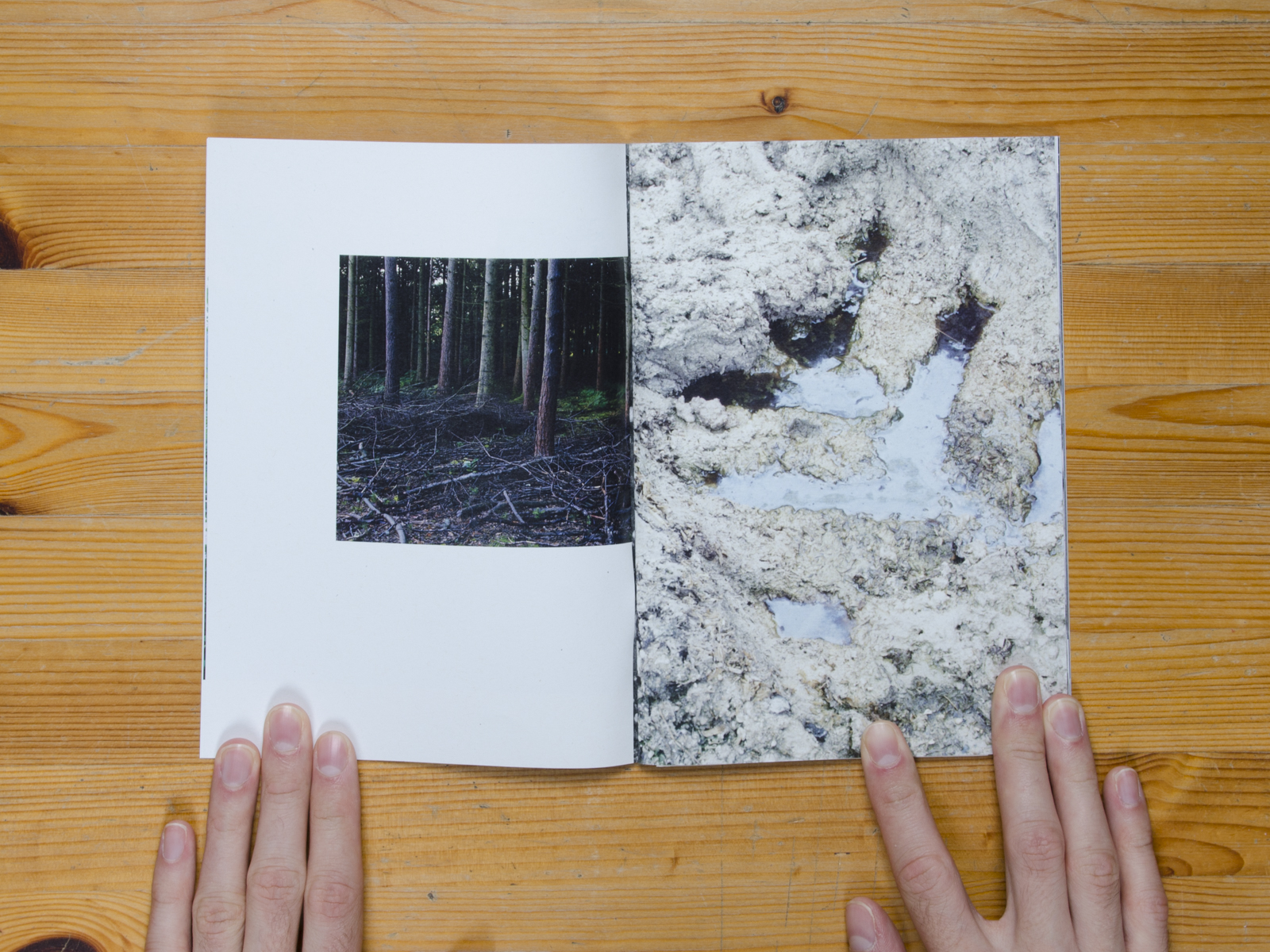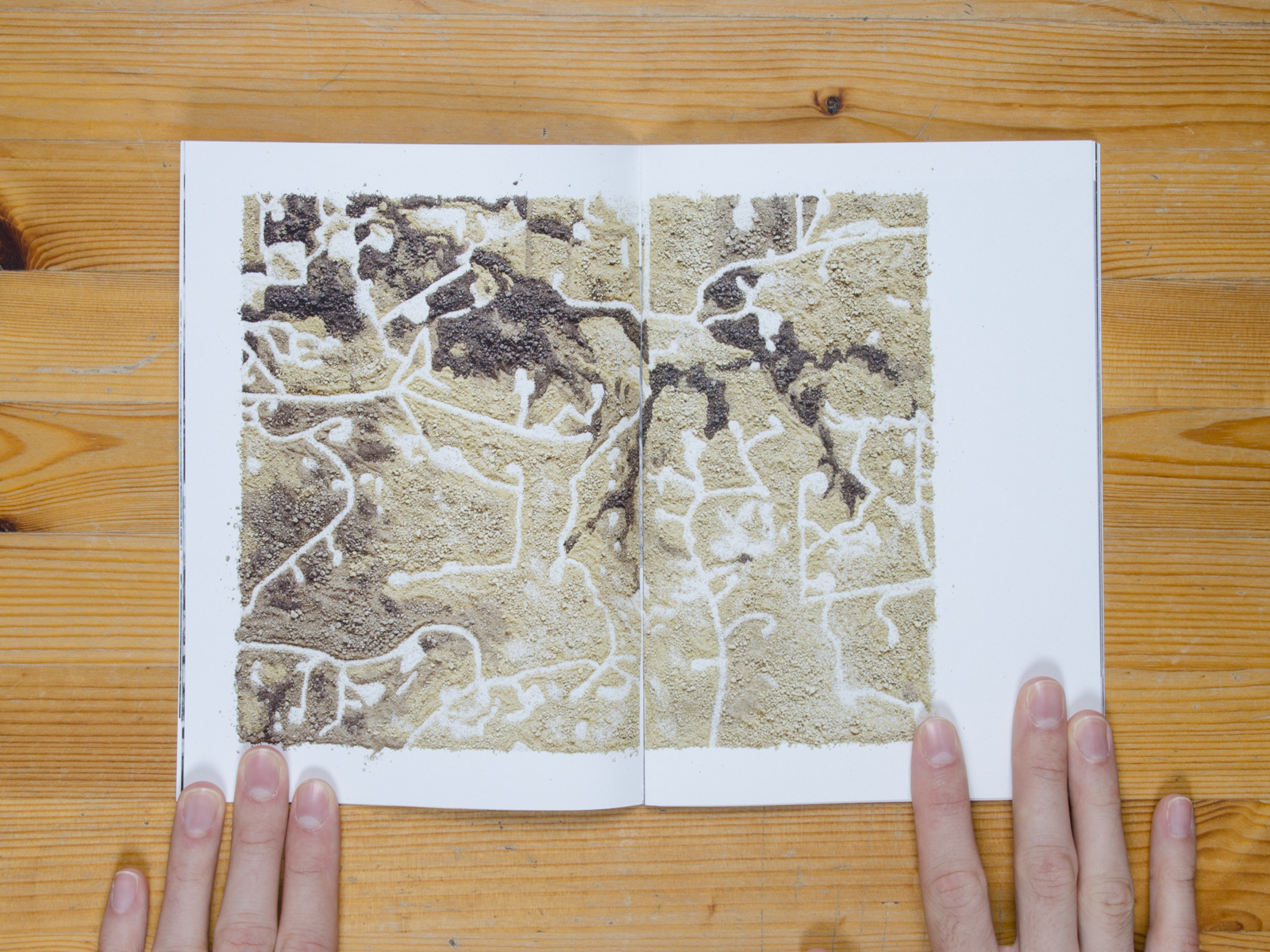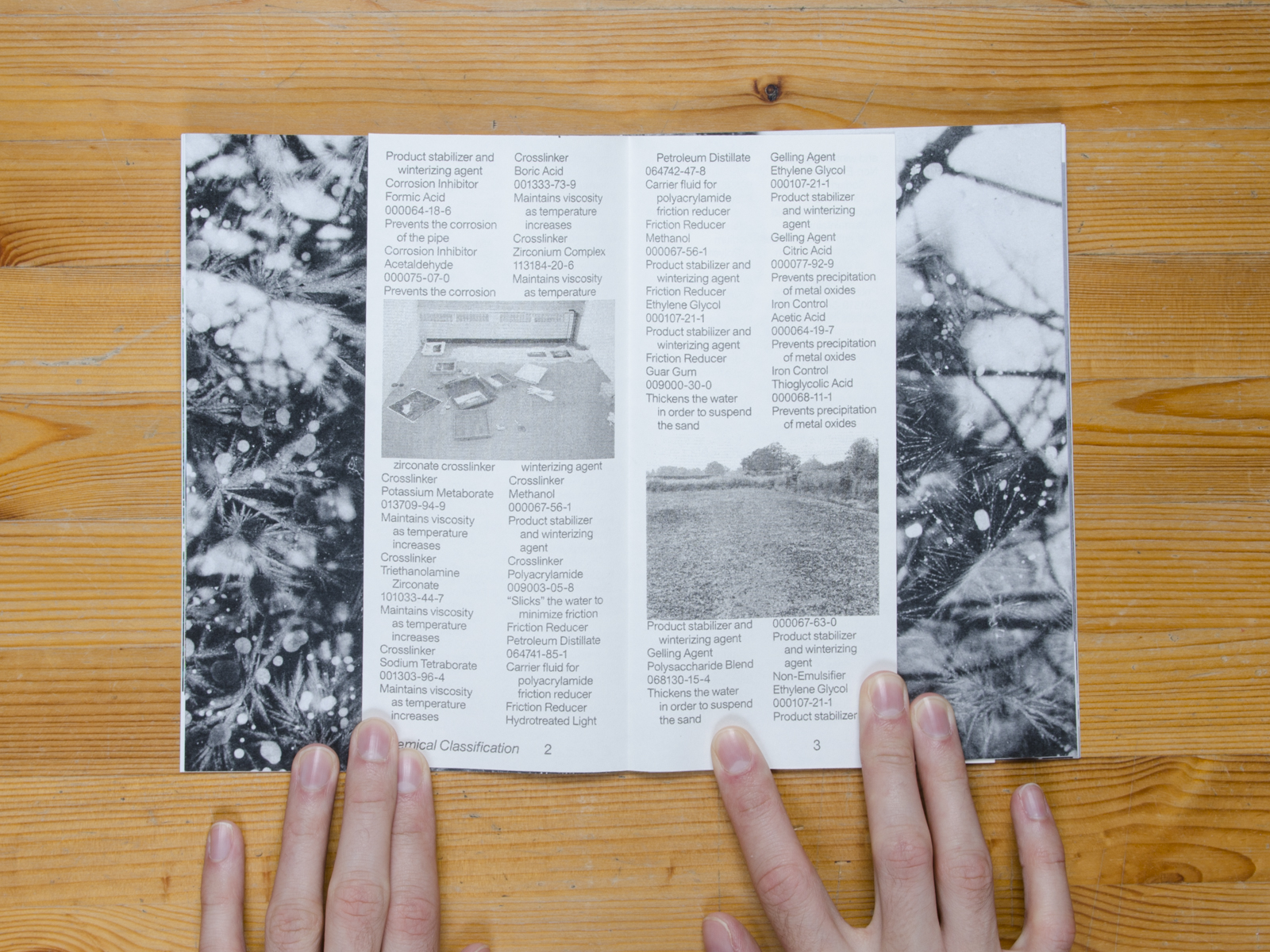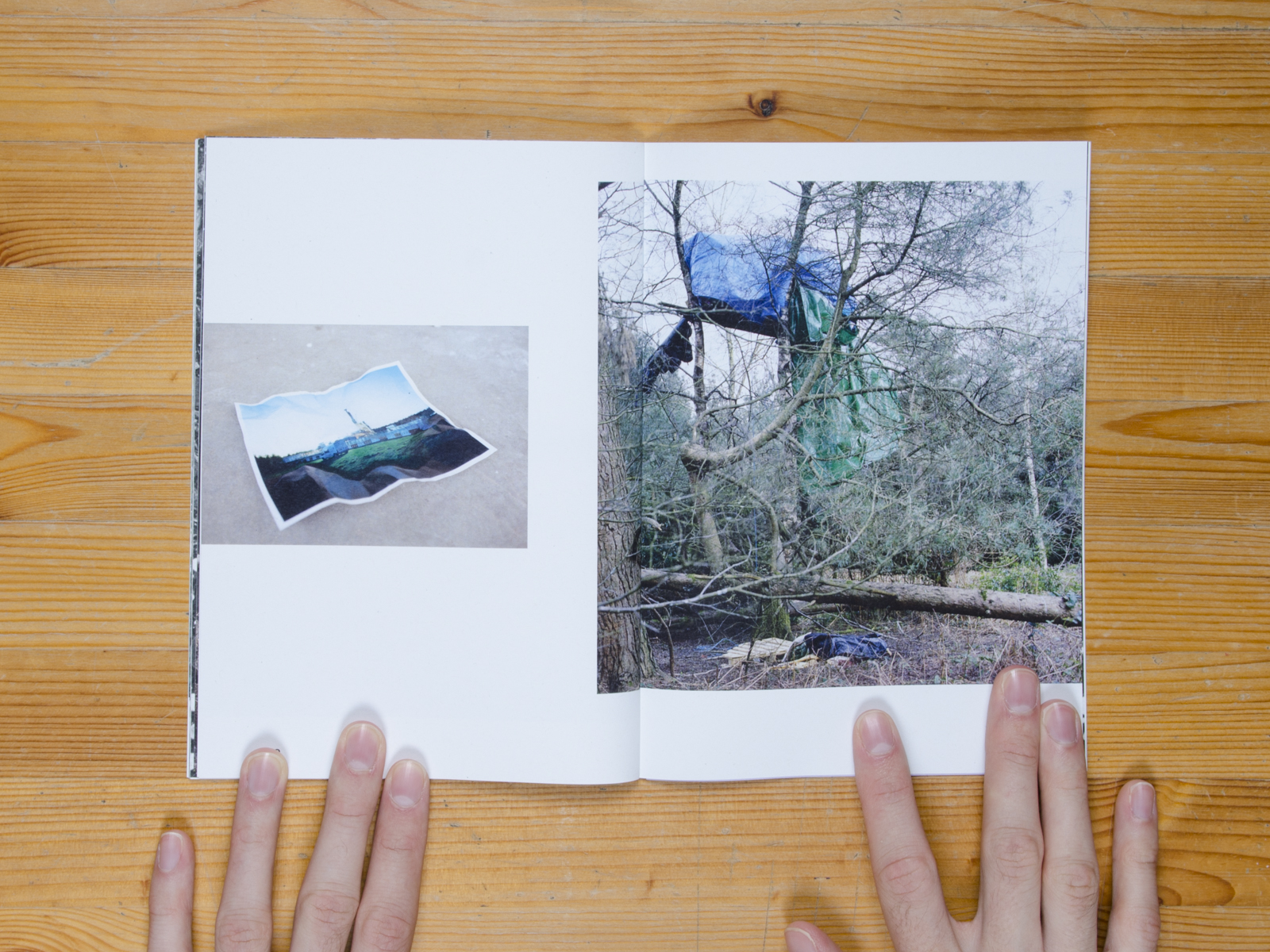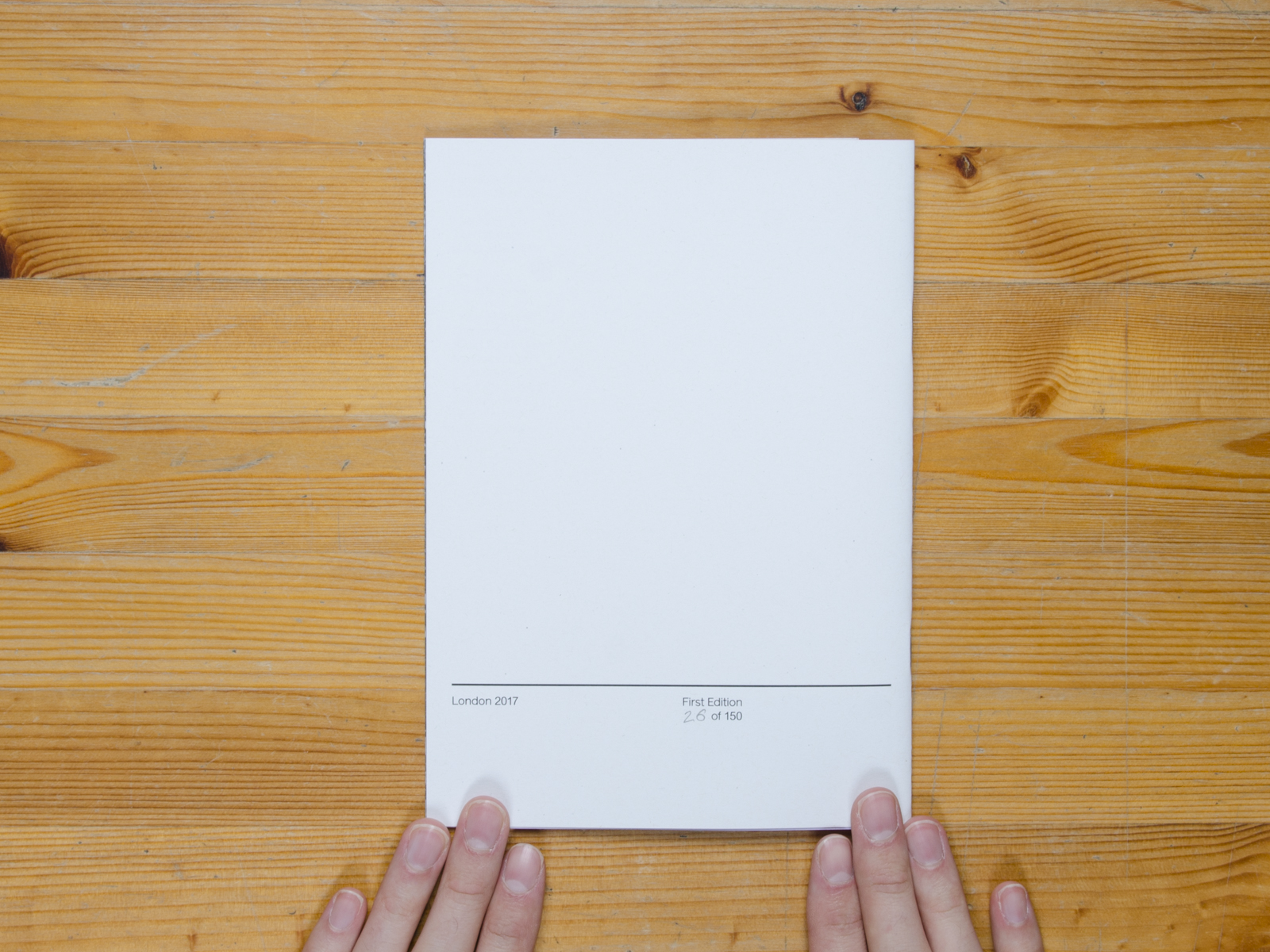 Title:

Notes on Hydraulic Fracturing

Artist:

Louise Oates

Designer:

Eva Nazarova and Louise Oates

Editor:

Louise Oates

Printer:

Calvert Co-op, London, UK

Publication date and place:

May 2017 / London, UK

Edition:

150

Format, binding:

Softcover with saddle stitch / glassine sleeve with a sticker

Size:

21 x 15 cm

Number of pages and images:

36 pages / 24 images

Type of printing and paper:

Digital and Risograph

Retail price:

£16
Book description:
This book brings together selected works from the project Notes on Hydraulic Fracturing which examines the unconventional extraction process as it gains purchase in the UK landscape. Documentation of exploratory sites and those earmarked for future drilling are intermittent with sculptural interventions and chemical experiments performed by Oates in-which she applies fracking chemicals onto photographs of sites; these are then rephotographed 3 years later, magnified, as if under a microscope. Also punctuated throughout the book are 3 soil maps. These piece's are constructed using soil and sand collected from exploratory sites around the UK. The material is arranged to mimic aerial view images of Pennsylvania where a huge fracking industries taken hold over the past 12 years. So far, companies have been required to pay $6.1million in fines for violating state environmental regulations and are beginning to take responsibility for the recent rise in earthquakes in the area.
The 3 Risograph inserts in the book include a Chemical Classification sheet, video stills of the performance Landslide 1, 2 + 3 which records the destruction of the soil maps, and an Index which gives insight to the processes and materials found at these highly contested sites. The 3 soil maps are currently exhibited at the Whitechapel Gallery as part of David Campany's A Handful of Dust. More information can be found here > www.louiseoates.co.uk