The art critic, curator and course leader of Photography B.A at Camberwell College of Art explores Frieze London.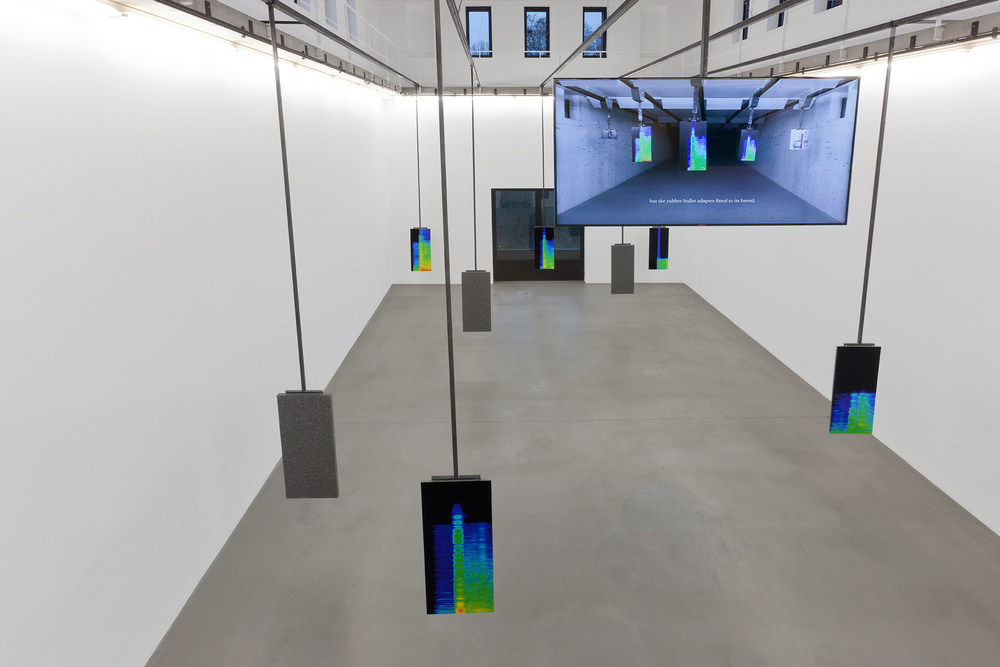 Lawrence Abu Hamdan, Earshot, 2016 (Installation, including the video 'Rubber Coated Steel'), at Maureen Paley.
Lawrence Abu Hamdan is a really interesting artist working with photographs video and installation in a mode that might be called forensic documentary. He uses a variety of means to explore evidence and how it works with an against power. Earshot included a video which explored the legal exchange about the sound of gunfire in a murder case where the police fired both rubber and real bullets, putting the dialogue alongside imagery to great effect.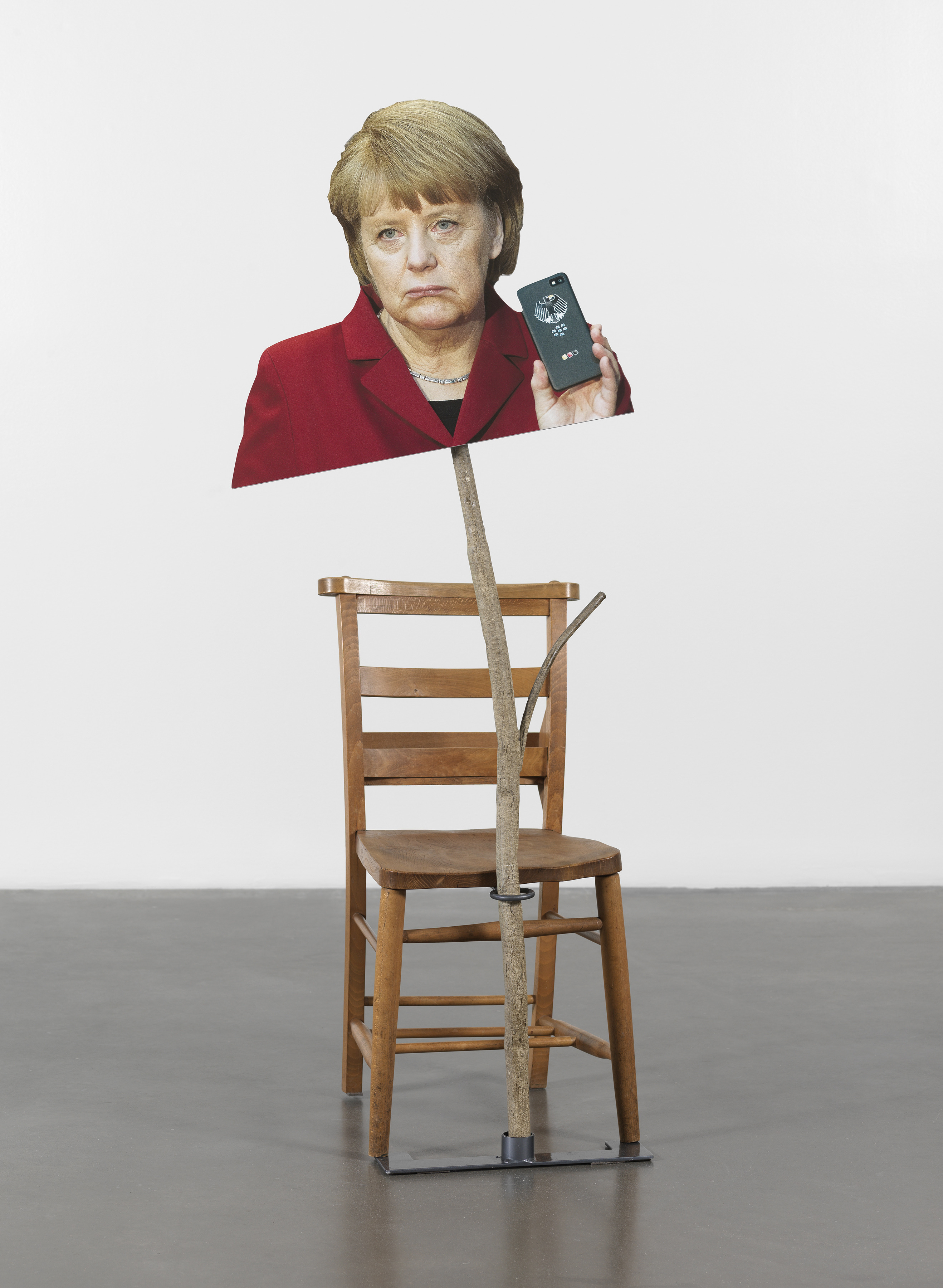 Goshka Macuga, Angela Merkel, 2014, at Andrew Kreps Gallery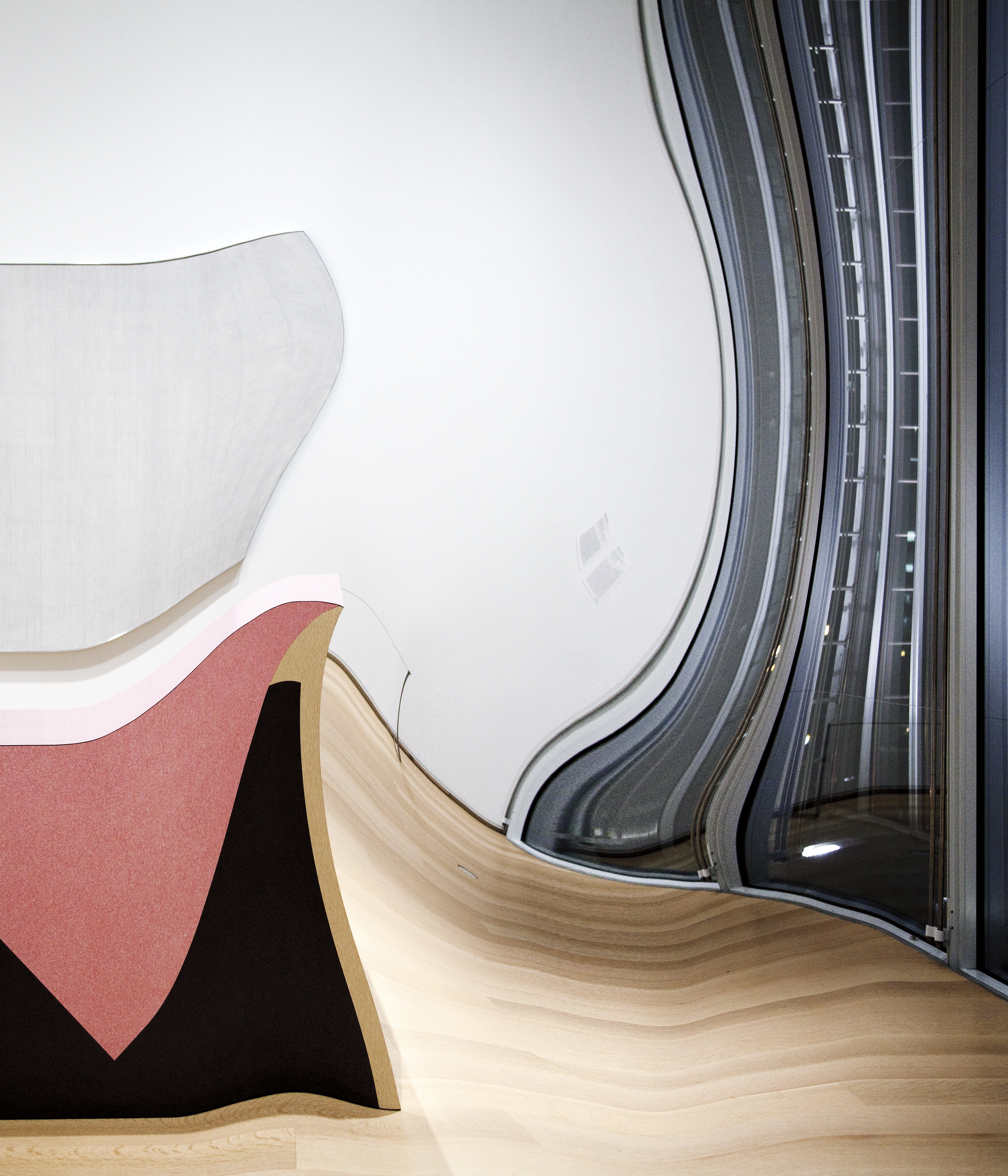 Louise Lawler, Formica (adjusted for the wall, Metro Pictures, Frieze, distorted for the times, slippery slope 2), 2011/2012/2015/2017, at Metro Pictures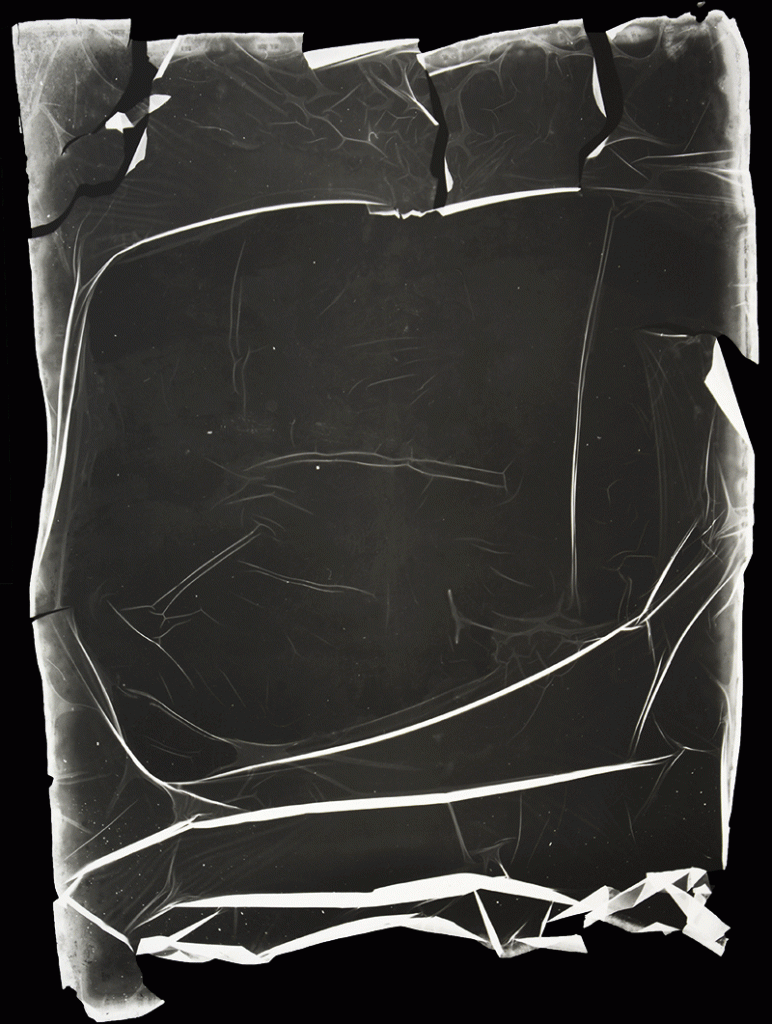 Hanako Murakami, Anticamera (of the eye) E1, 2016, at Taka Ishii
Macuga's cut outs of Duchamp, Aby Warburg, and Merkel, amongst others, were good for how they stressed the difference between the space of a human and a flat 2-D image. I liked the Merkel one most, as it was a rare encounter of history and politics in a fair that more or less sees 'critical' artists abdicate from being pointed, or fall into the marketplace without resistance. I'm a big Lawler fan, and for me, she always balances play and the stretching of the medium with a subtle, even sly, raised eyebrow at the artworld's excesses. Hanako Murakami was new to me: this work translates old photographic processes (the autochrome) and peels its layers to enlarge them. They're beautiful reminders of matter and the objecthood of photographs.
An artist or curator I will certainly keep an eye on
Samson Kambalu, artist at Galerie Nordenhake. Samson Kambalu's Nyau Cinema has been exhibited recently at the Whitechapel and the Venice Biennale, and this was the second time I had encountered his work. His short, playful clips pack in a history of cinema, archaeologies of work and culture, and puncture through humour and repetition. Rocking Chair, 2017, was my favourite – an accident waiting to happen that leaves you laughing at the manipulation of film whilst being on the edge of your seat (sorry for the pun).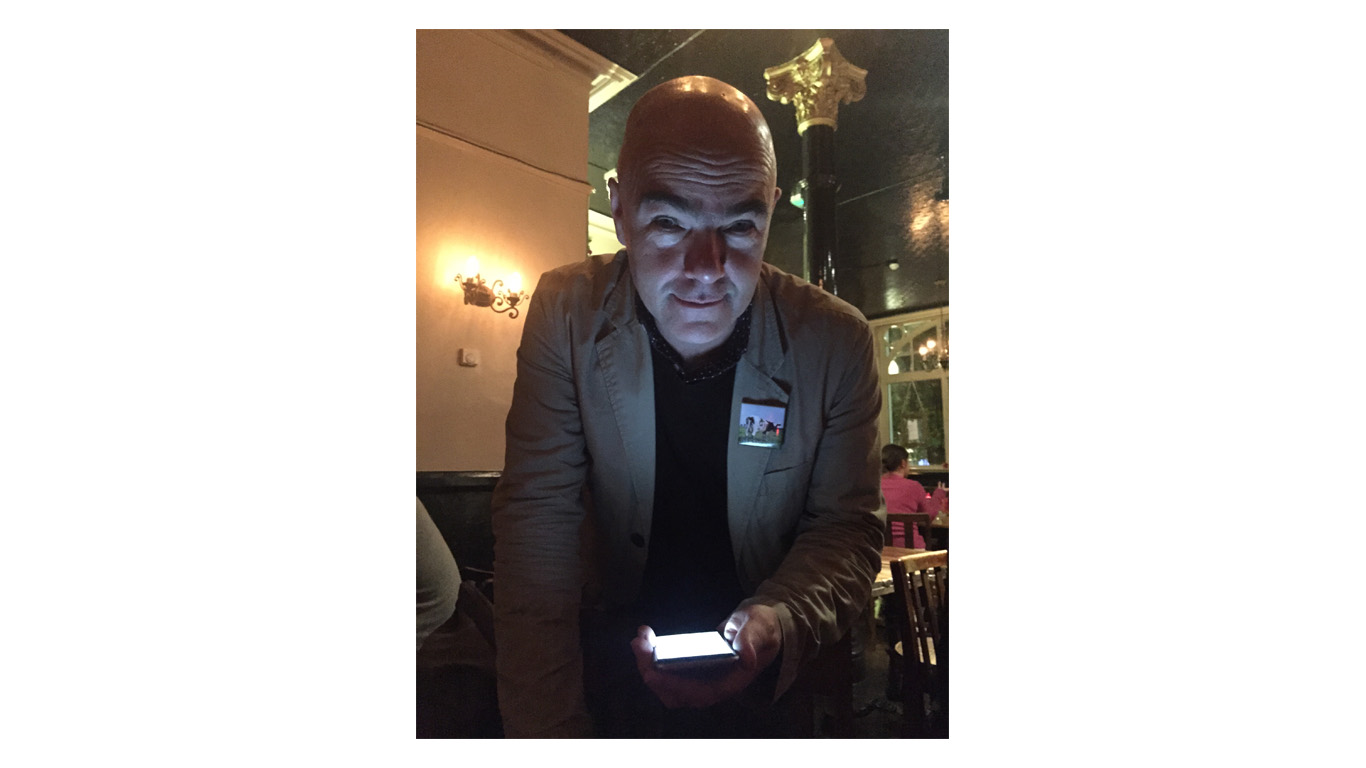 This is Robert Shore, whose book 'Beg, Steal & Borrow: Artists Against Originality' launched that evening. This looks like it will be a great visual primer for appropriation, sampling, and other types of activity that resist the old curse of originality as a value system. It's appropriate that he looks menacing, considering that many still buy into the genius artist, and he is taking that away…
'Thomas Ruff is everywhere, isn't he?'. Needless to say, lots of galleries were trying to capitalise on the big Ruff exhibition at the Whitechapel. They might have been a bit embarrassed on all bundling in, in retrospect (only David Zwirner didn't overdo it): there was more work here than in the exhibition: it's one of those moments that you realise how much work artists at that level produce.
About Duncan: Duncan Wooldridge is an artist, writer and curator, and Course Director of Photography at Camberwell College of Arts, University of the Arts, London. He writes regularly for Artforum, Art Monthly, and 1000 Words Photography Magazine.