The curator and writer chats to us about her work at SHOWstudio, Shirley Baker, and her new book "Fashion Together".
1. Show us a sample of your work.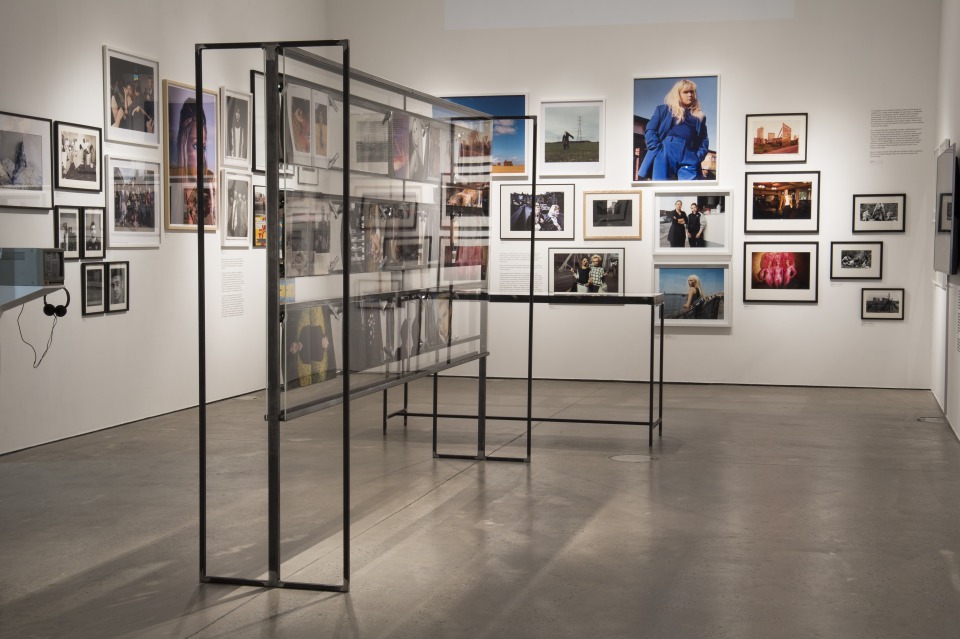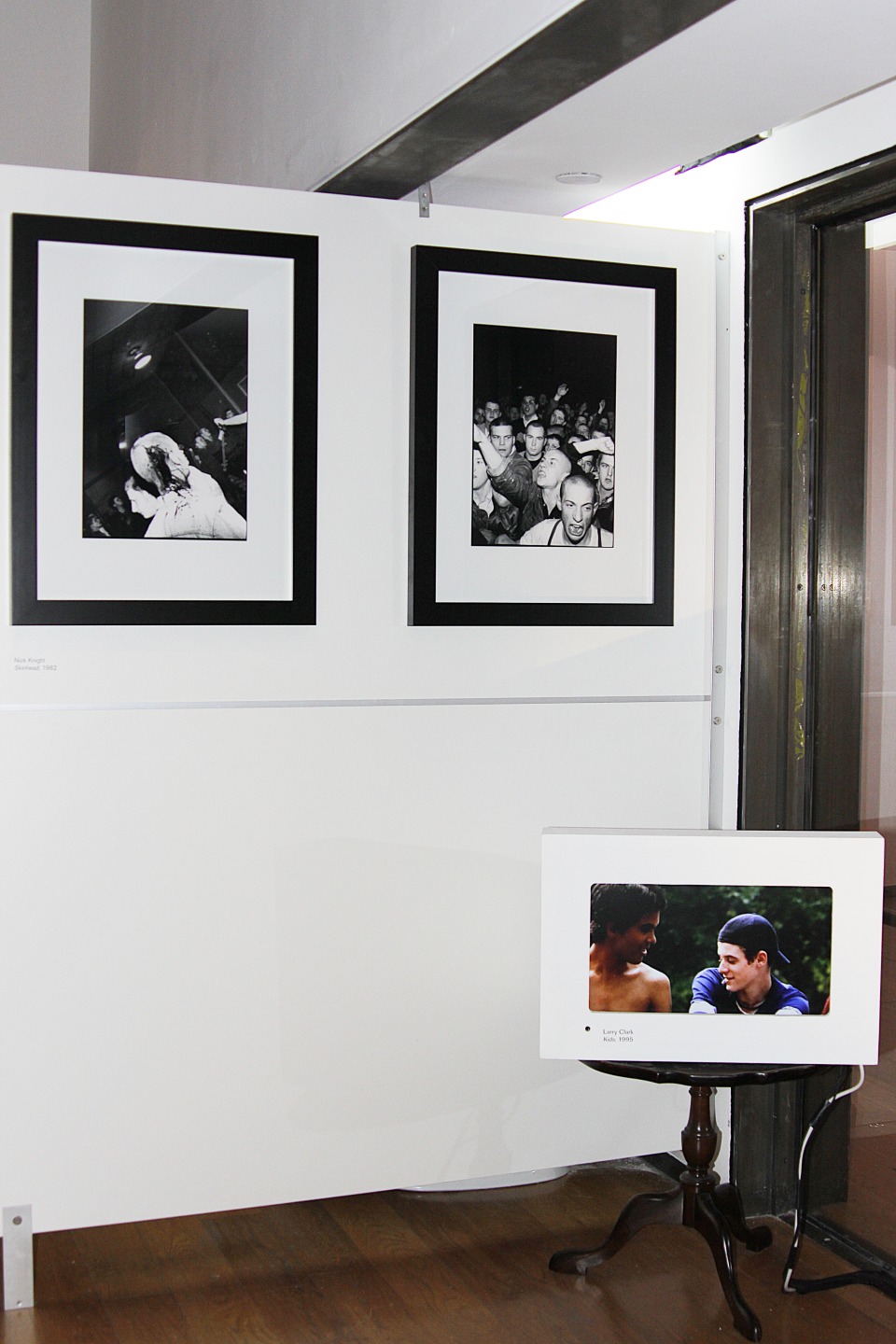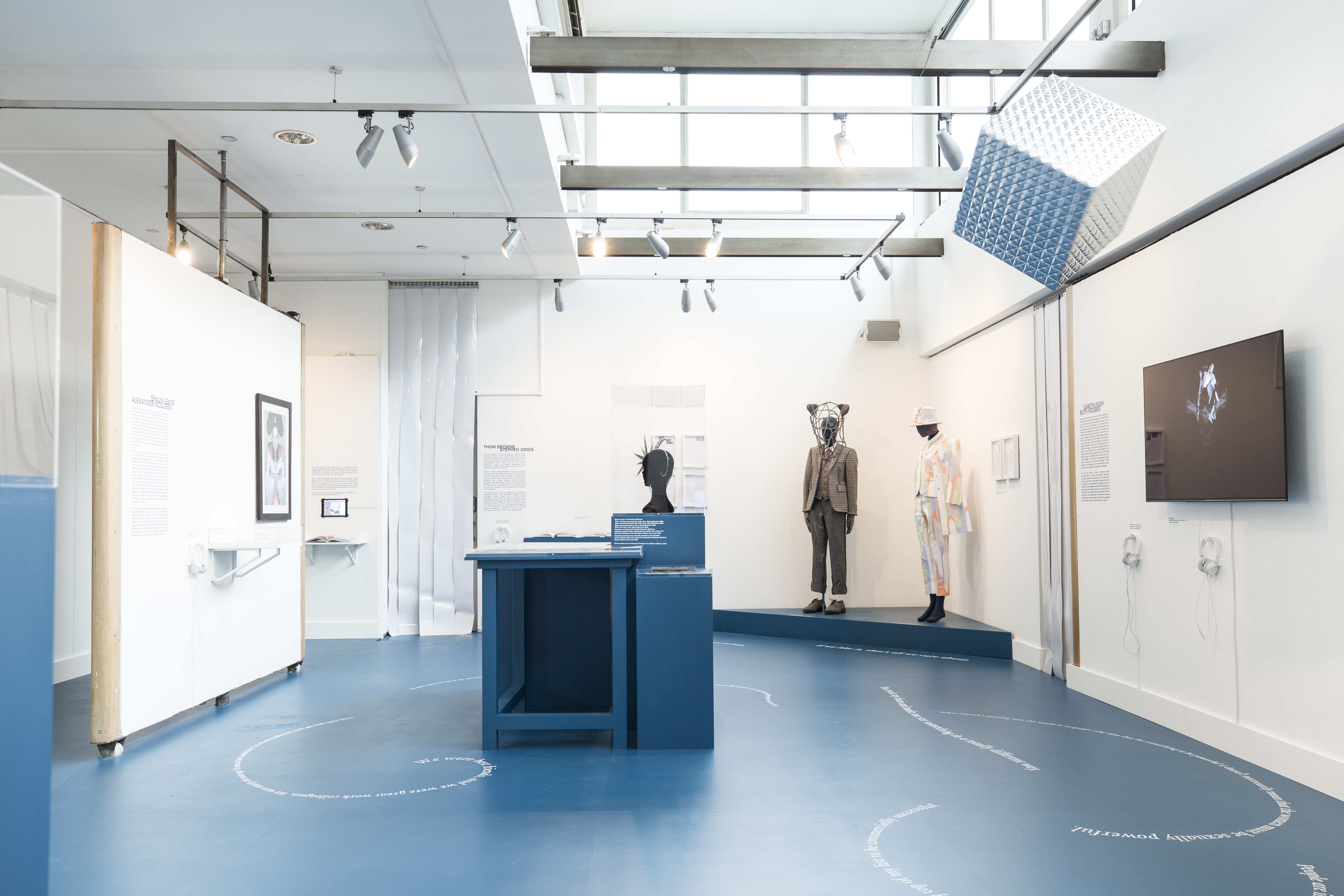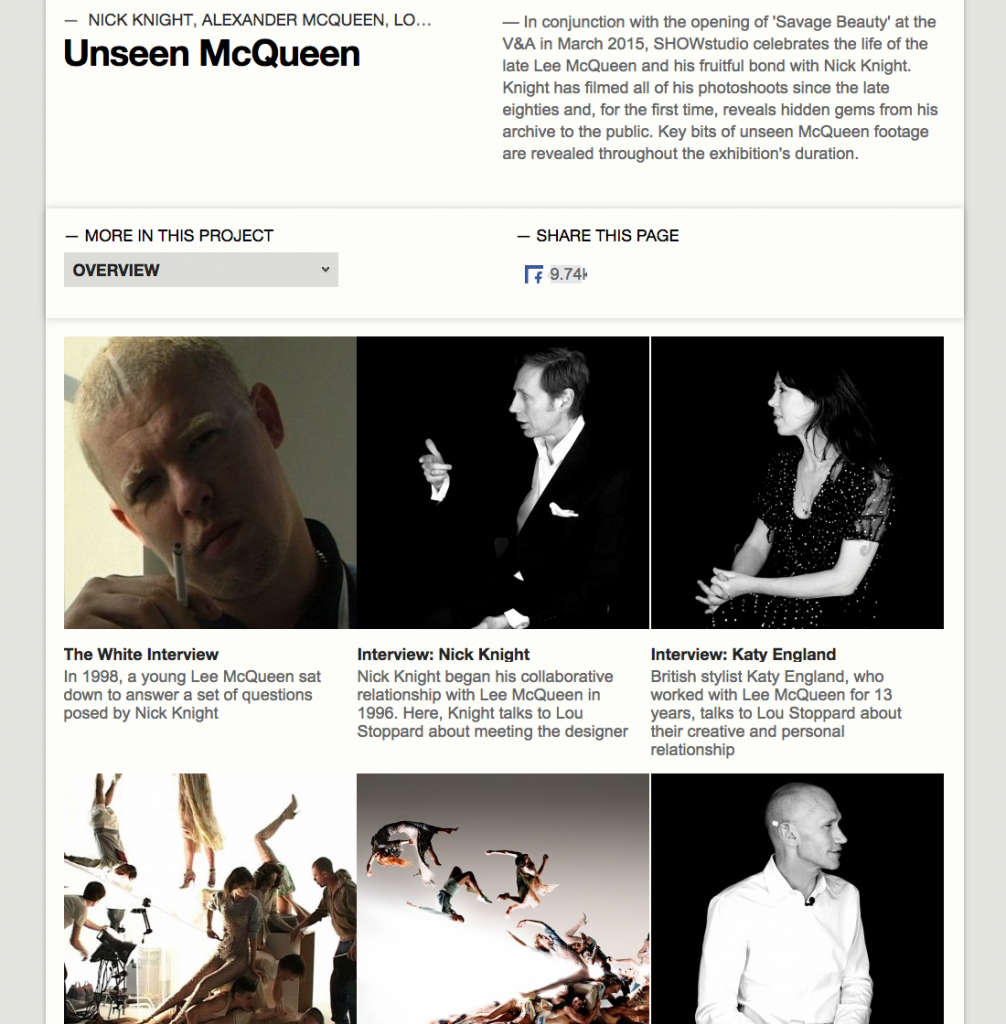 1. An install shot from North: Identity, Photography, Fashion at Open Eye Gallery, Liverpool, which I co-curated with Adam Murray in January 2017. It tours to Somerset House in London in November 2017 as North: Fashioning Identity. There will be an accompanying catalogue.
2. An install shot from the first exhibition I curated, Mad About The Boy. It was held at Fashion Space Gallery in early 2016 and explored fashion's fascination with, and depiction of, the teenage male. This shot features prints from Nick Knight's Skinhead series alongside a clip from Larry Clark's Kids.
3. As well as working as a freelance writer and curator, I serve as Editor-at-Large of SHOWstudio.com. I conduct a lot of the site's live interviews. I've had conversations with the likes of David Sims, Glen Luchford, Travis Scott and Peter Saville as part of our many interview series. This still is from a live interview I did with Wolfgang Tillmans for our In Camera series in April 2017. The footage is available to watch online.
4. A install shot from Fashion Together, an exhibition exploring collaboration within the fashion industry, which I curated this month. It runs until January 2017 and times with my book of the same name (published by Rizzoli), which is on sale from 17 October.
5. This is a screengrab of SHOWstudio. We work on a project by project basis there and one of my favourite parts of the job is envisaging our longer-term rolling series. This project was called Unseen McQueen and timed with Savage Beauty at the V&A in 2015. It featured lots of previously unseen footage of Alexander McQueen from Nick Knight's archive (he's filmed all his shoots since the 80s) alongside interviews with many of McQueen's closest collaborators.
2. What research is currently most informing your practice?
I suppose all of my work centres around how fashion or photography sit within broader culture. I'm interested in what work tells us about the society that produced it. I like mixed media exhibitions and projects – ones that challenge accepted notions of how work should be displayed or consumed. I like combining various disciplines in the projects I do. That all sounds really lofty – basically I just like trying to look at work or images and work out what they say about society and then communicate that to others, hopefully in an enthusiastic and vaguely inspiring manner.
3. Which photograph are you obsessed with right now and why?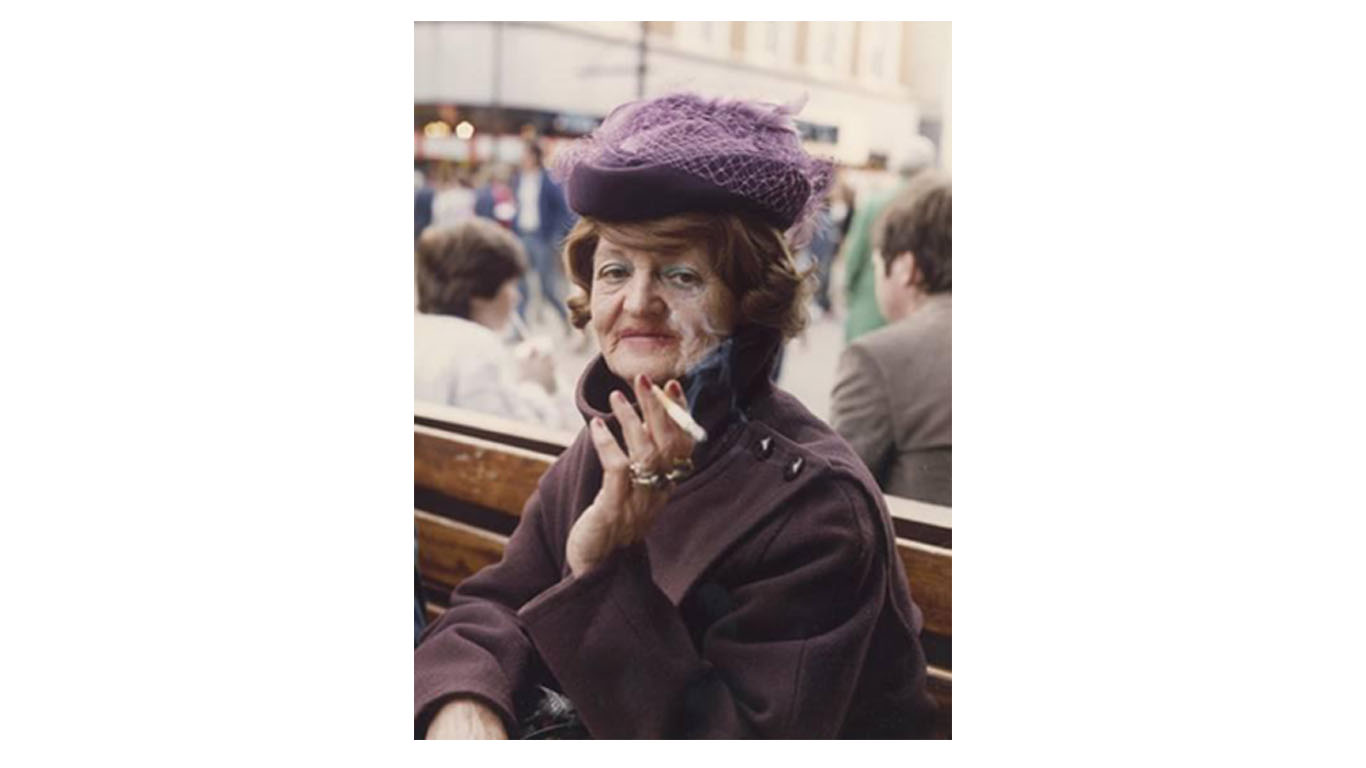 This photograph by Shirley Baker is one of my favourite from the North exhibition I've co-curated. What a woman. I'm obsessed with it because it reminds me slightly of Northern family I have and because I'm a huge fan of Shirley Baker's work. It's definitely a special shot within the show.
4. What video can you not stop watching?
5. Can you give us five links to things you think we should know about?
6. How many photos do you have right now on your phone? Please share one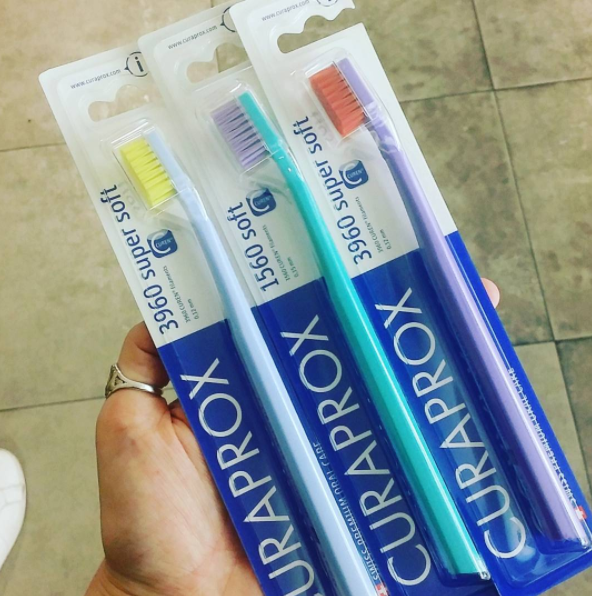 …and feel free to give us some context if you feel like it.
I have 1890 photos on my phone. That is a terrifying amount. This is a picture of some toothbrushes I picked up in Milan a week or so ago. The colours are perfect. Memphis toothbrushes…
7. Can you send us a pic of your desk/workspace?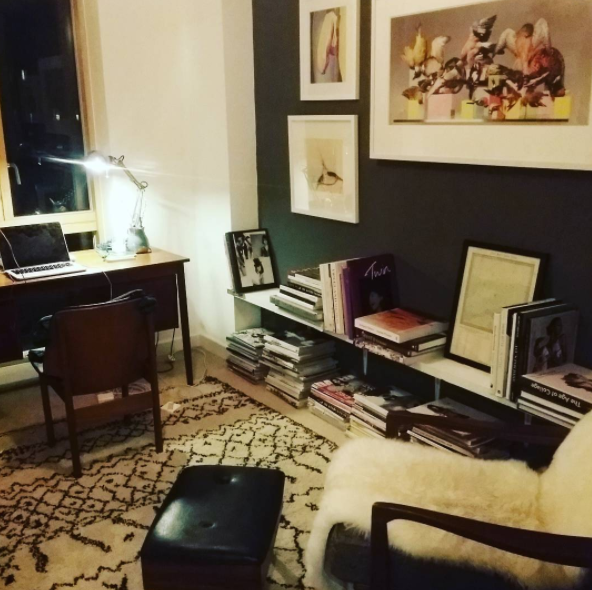 8. What is the most coveted photo book you own and why?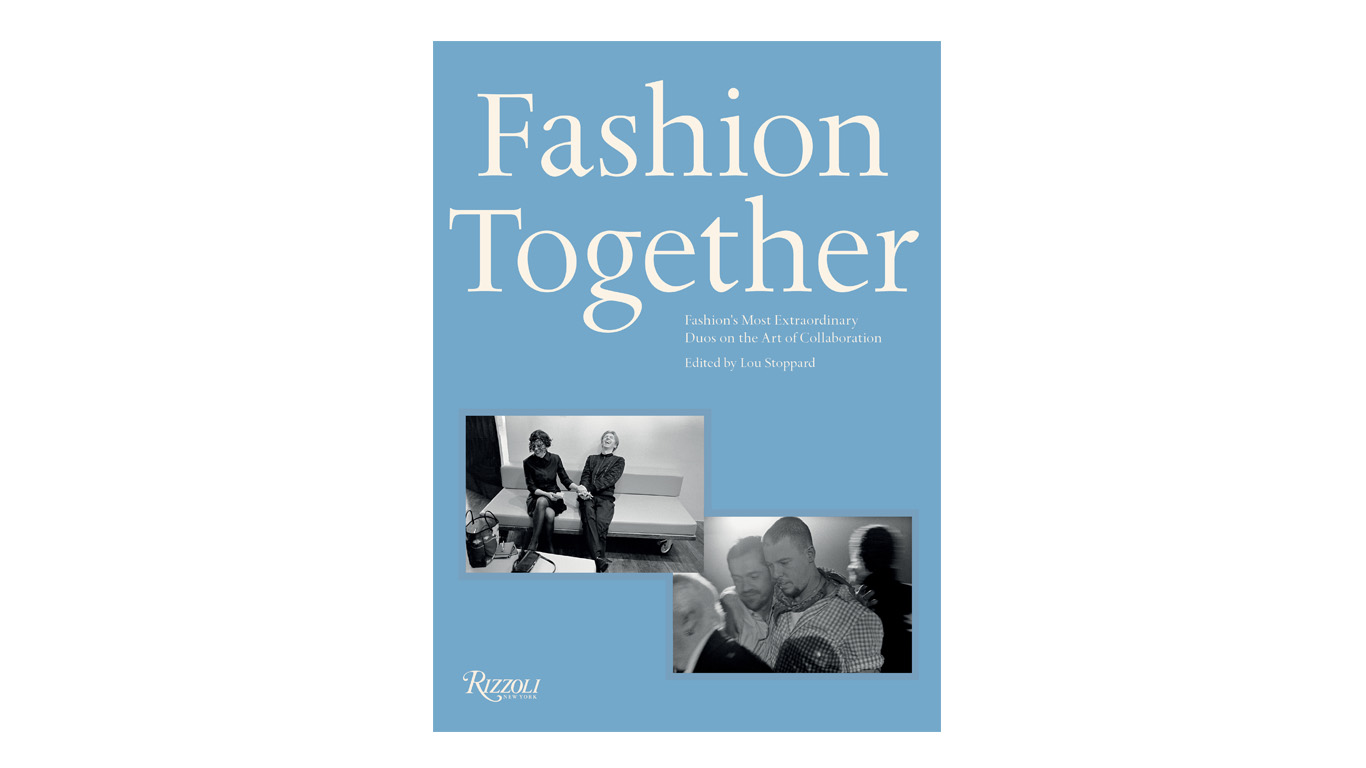 It's probably super wanky to say my own book, Fashion Together, but maybe I'm allowed given that I've just got my first copy this week so I'm feeling overzealously excited. It's half a photobook and half a book of interviews – it probably doesn't count. It explores collaboration within the fashion industry and contains new interviews with some wonderful pairs – Mert & Marcus, Viktor & Rolf, Rick Owens and Michele Lamy, Vivienne Westwood and Andreas Kronthaler and lots more. Wanky answer aside, I'm quite fickle in my tastes. My newest addition is always my favourite. Currently I'm spending a fair amount of time with Mike Mandel's People in Cars.
10. What makes you happy?
My friends. And travelling alone to beautiful cities.
About Lou: I'm based in North London. I'm a writer, curator and broadcaster. I'm Editor-At-Large of SHOWstudio and a Contributing Editor at GQ. I write regularly for titles including The Financial Times and curate exhibitions for a range of venues.