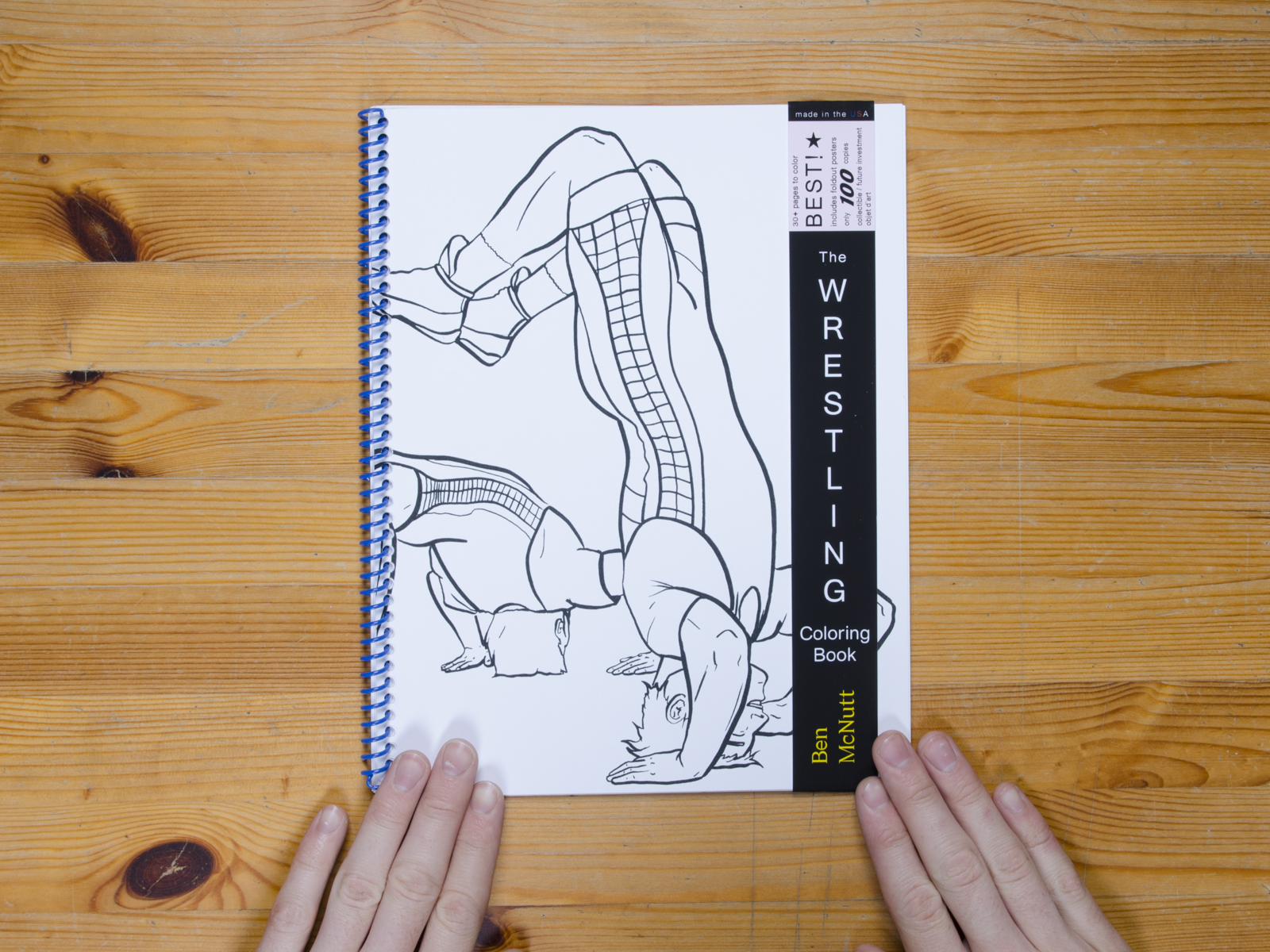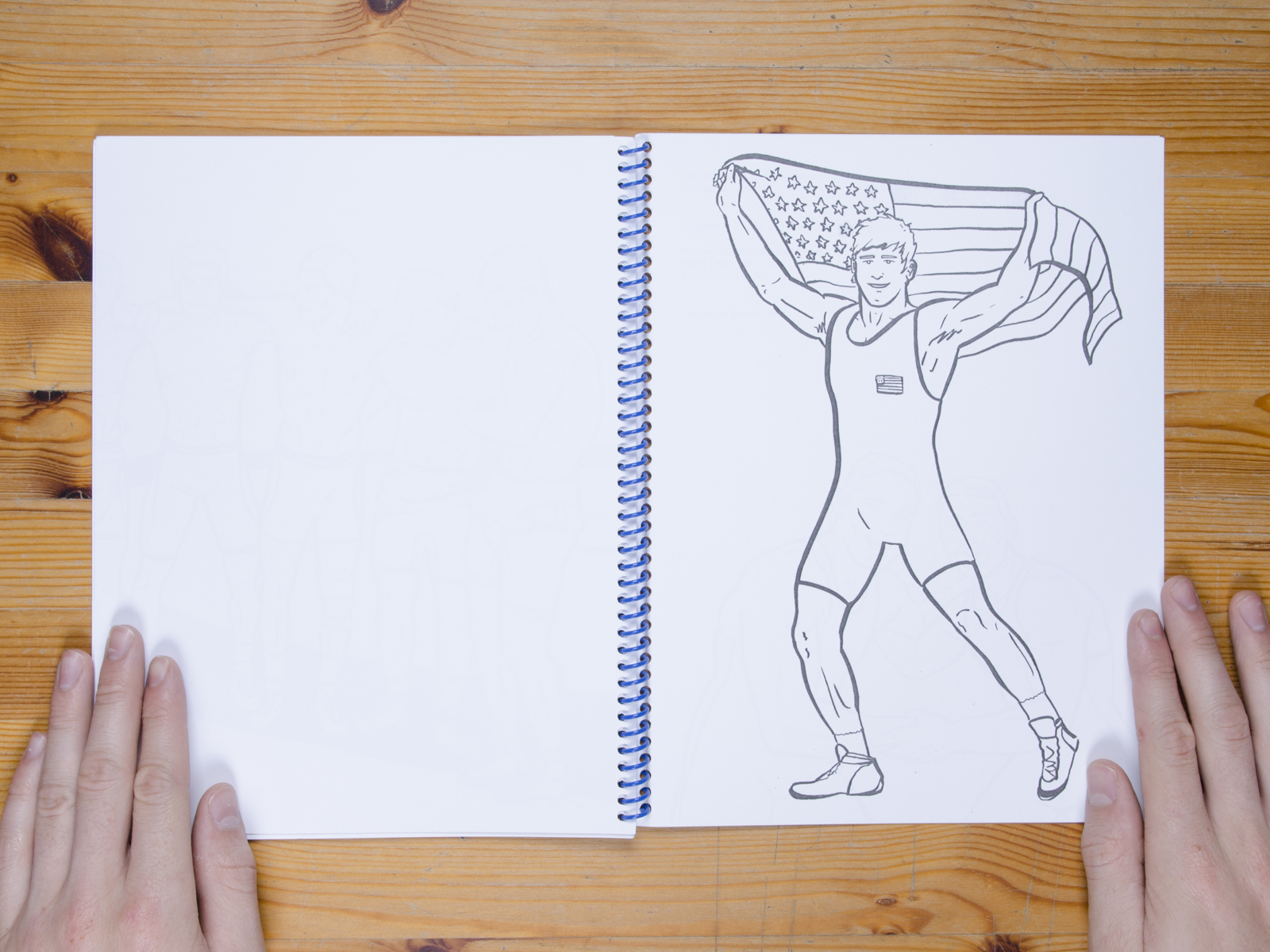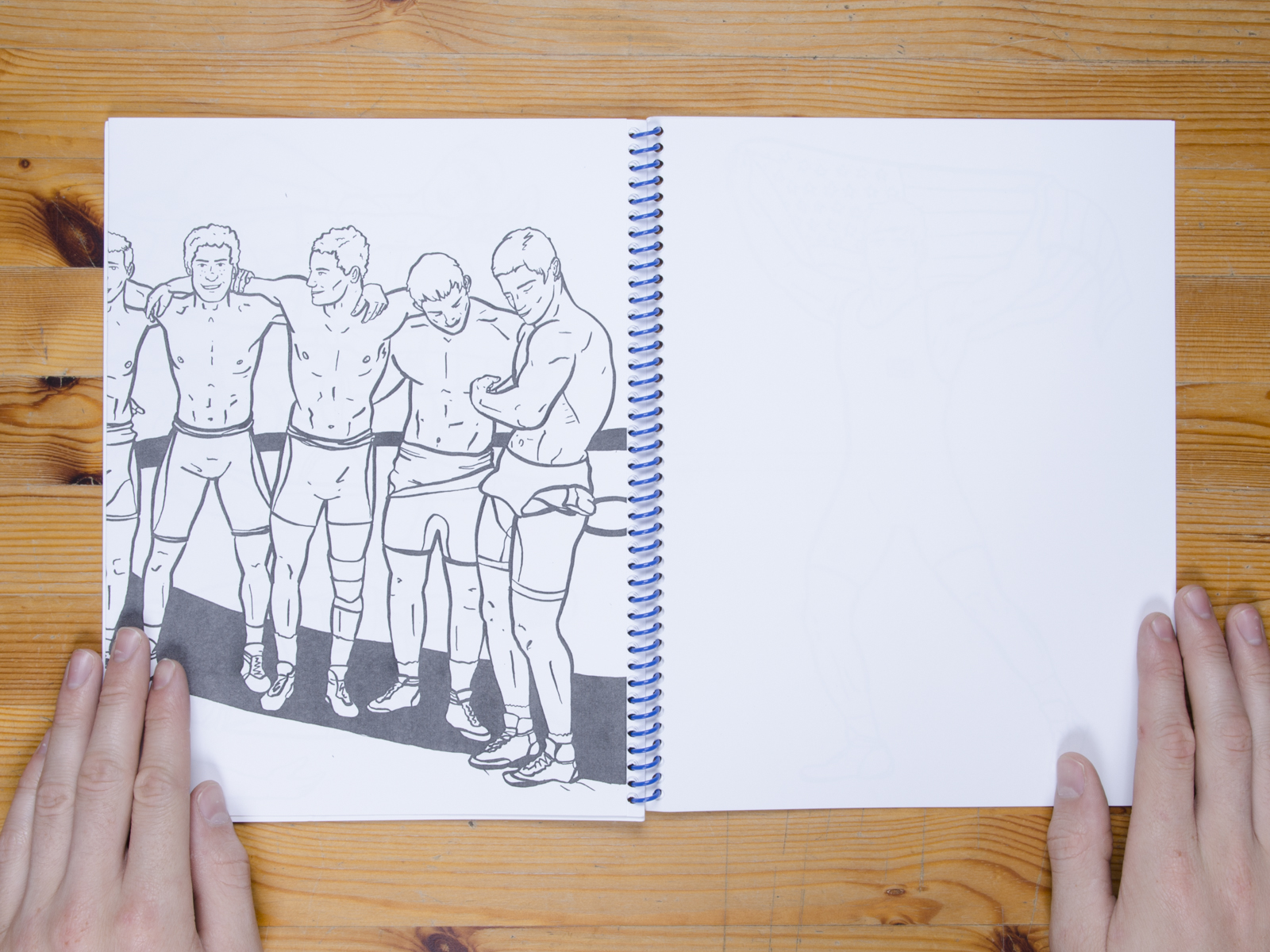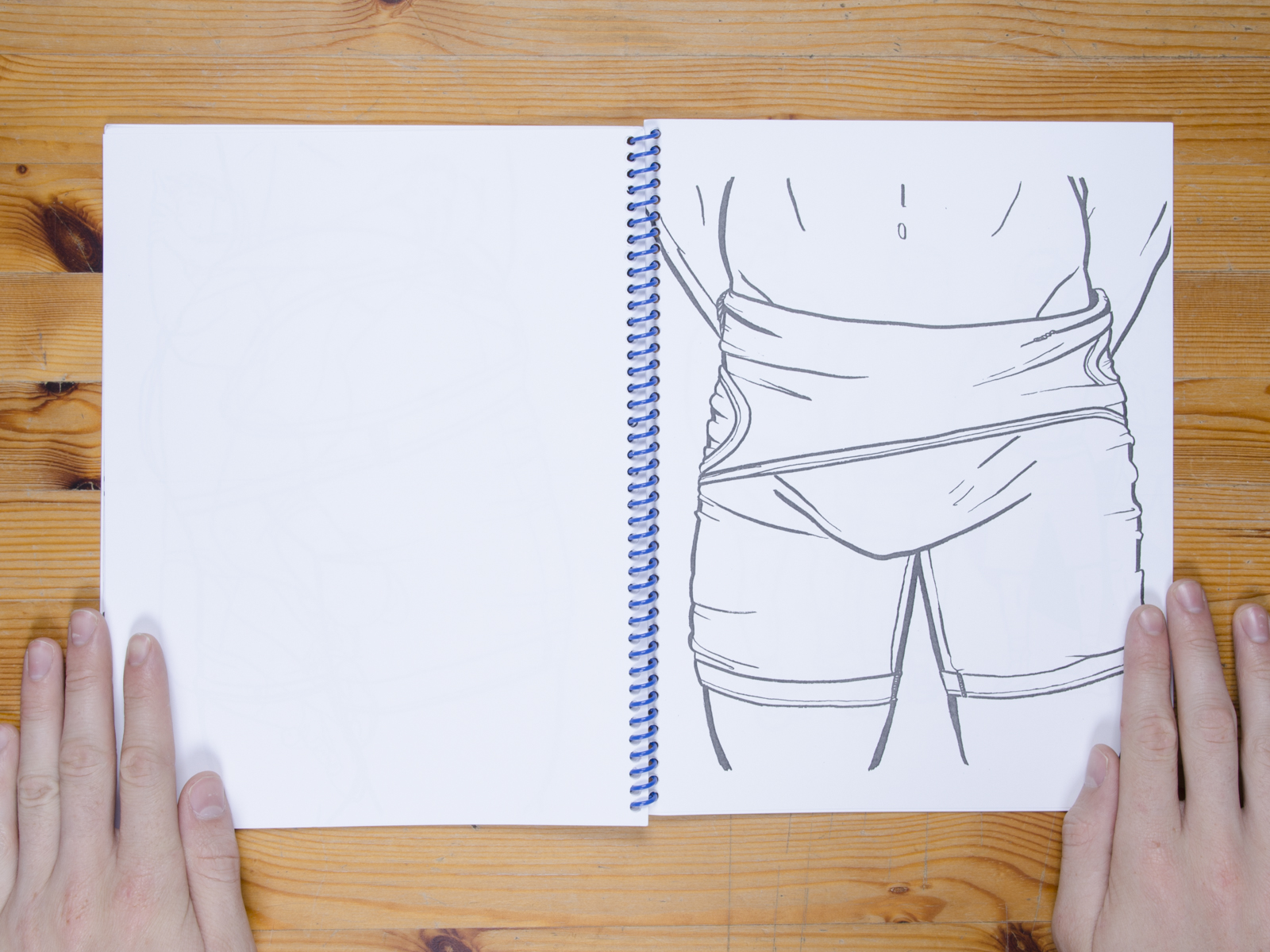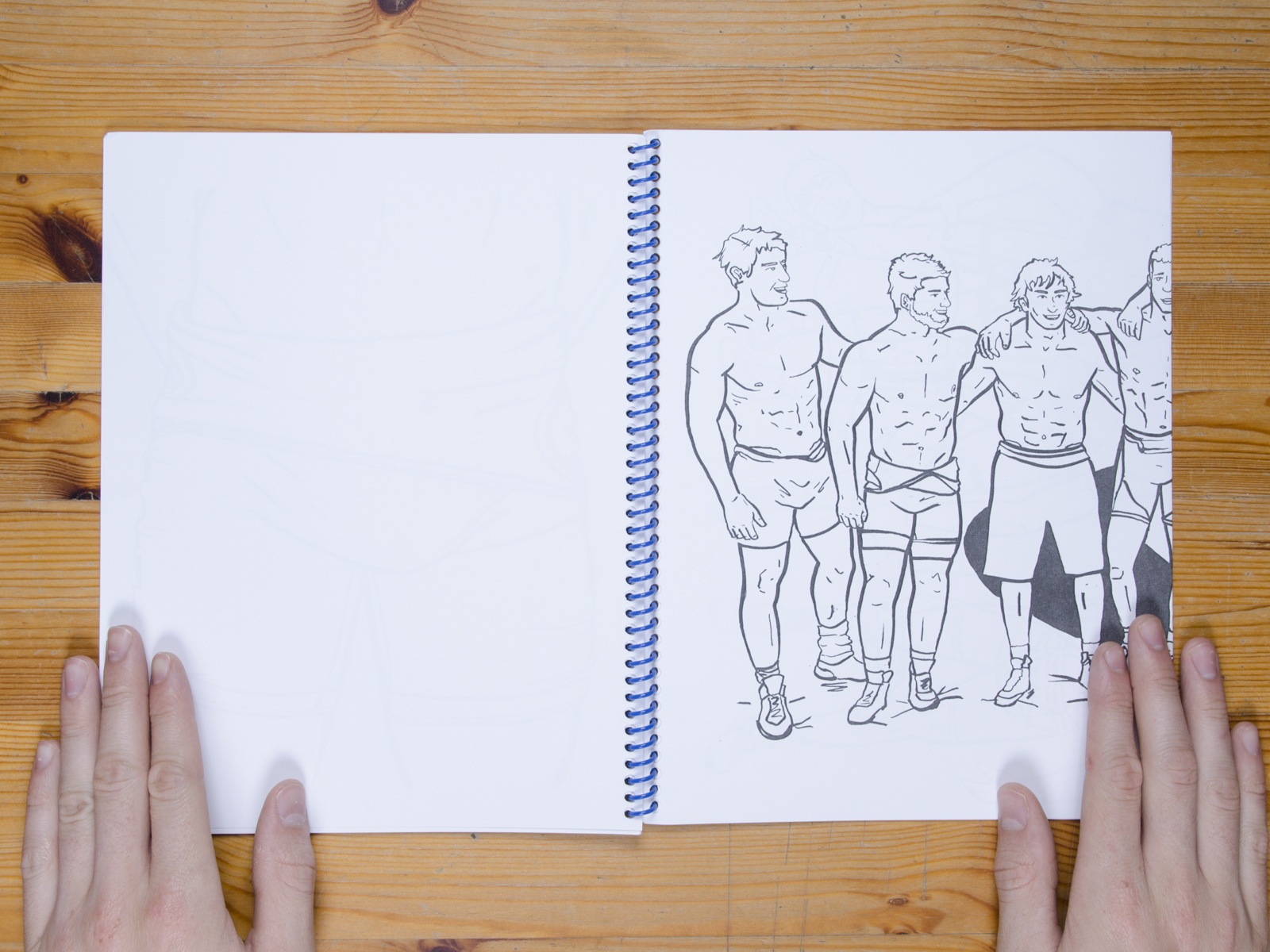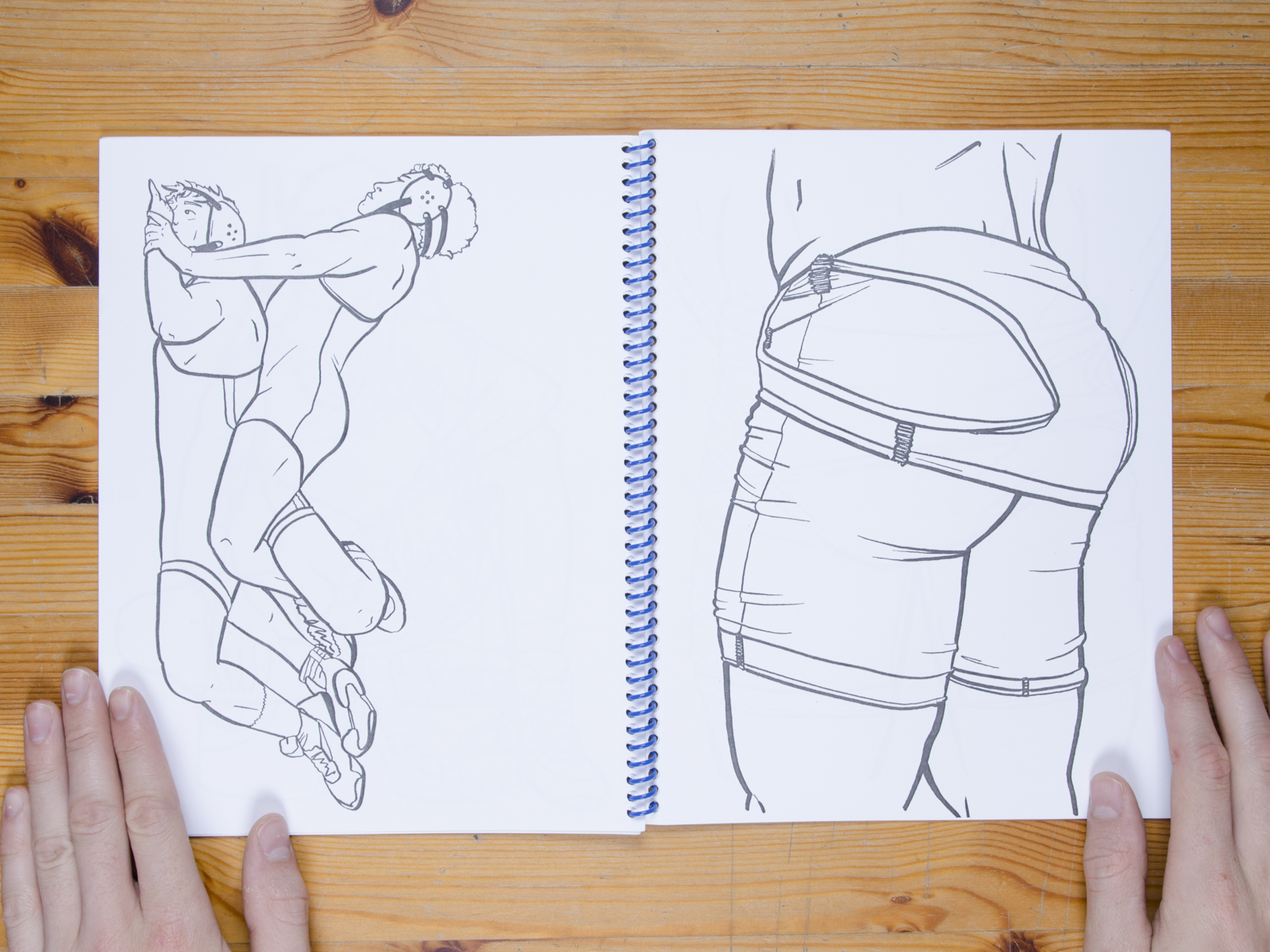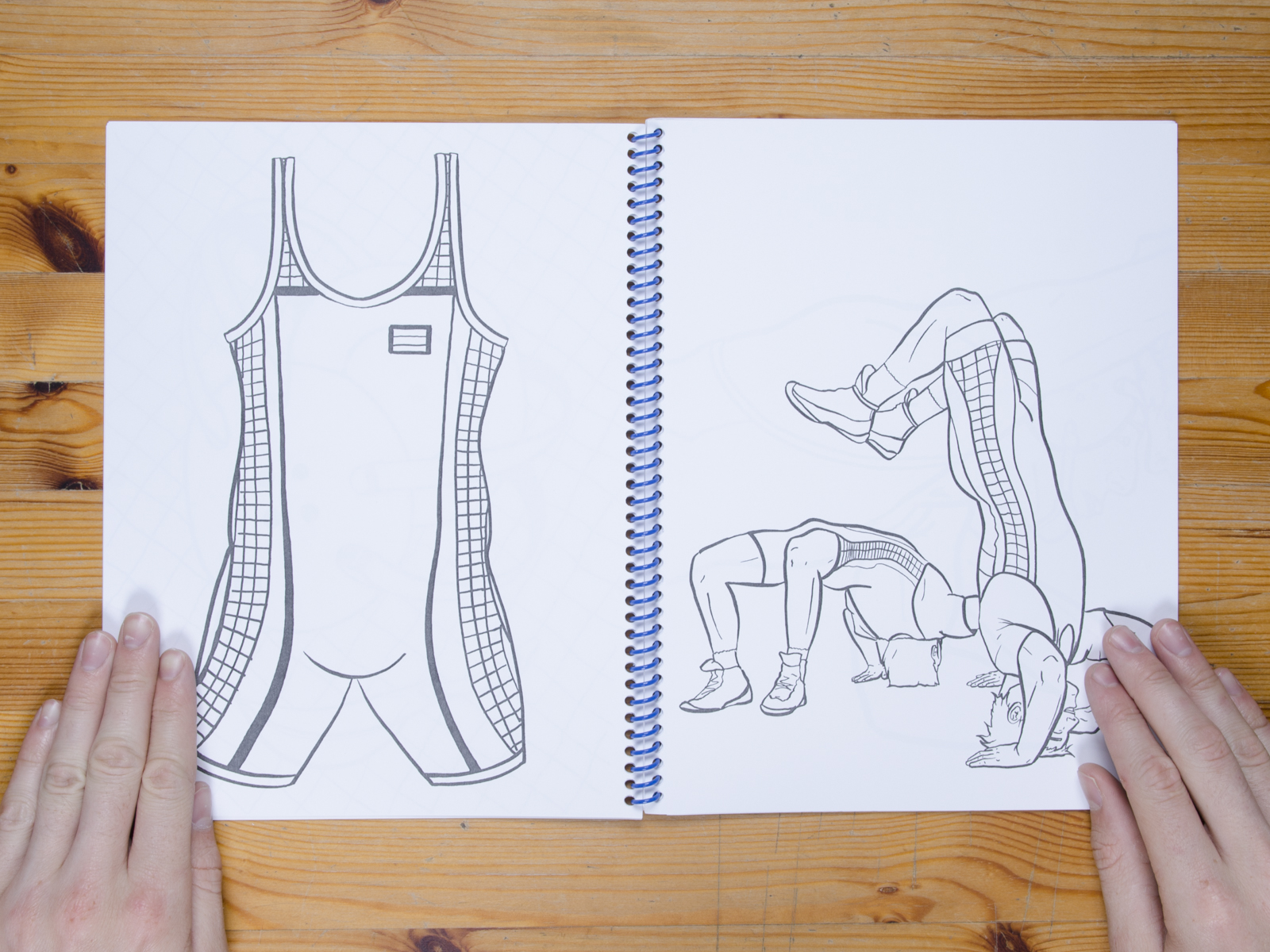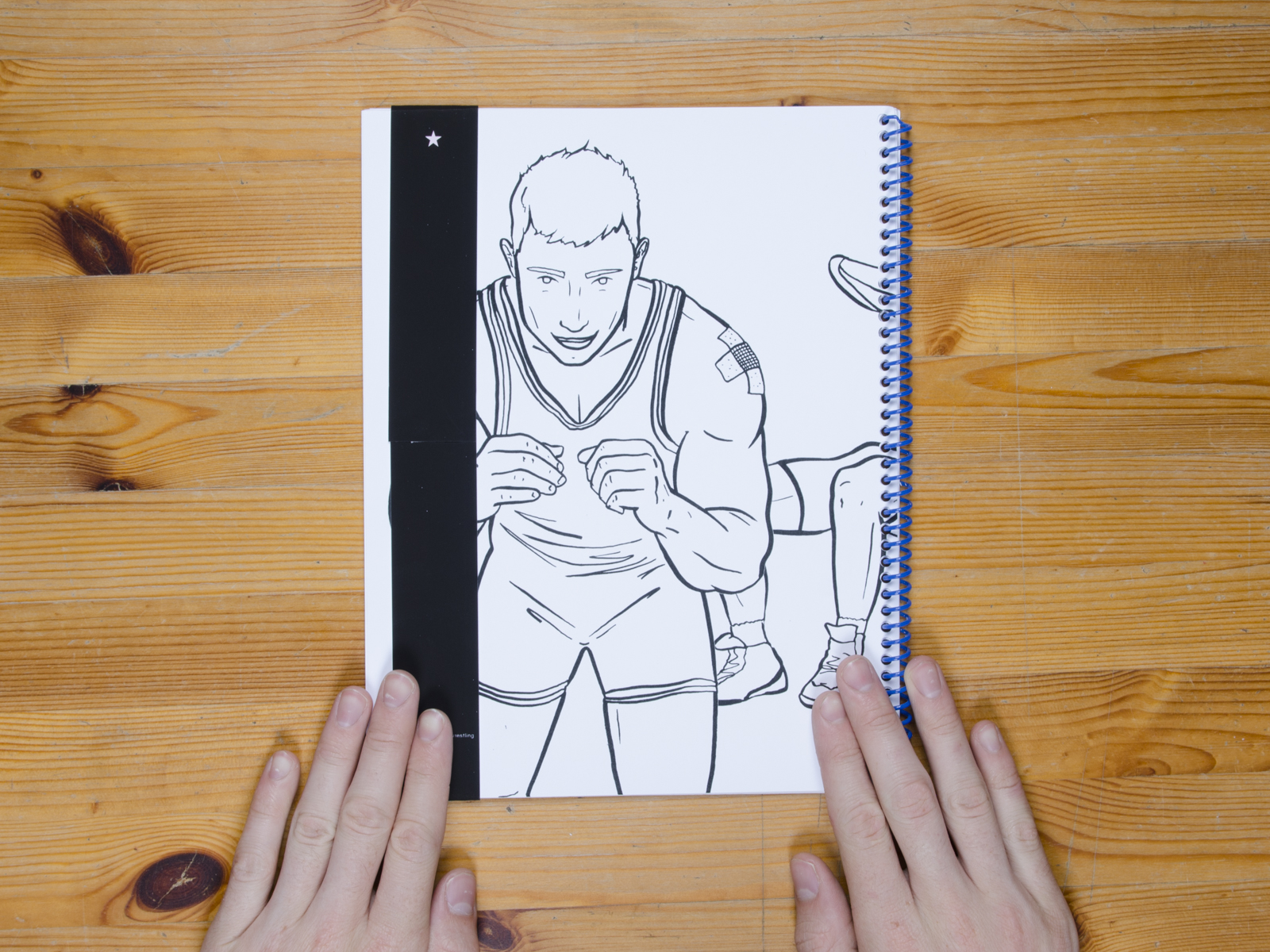 Title:

The Wrestling Coloring Book

Artist:

Ben McNutt

Designer:

Ben McNutt

Editor:

Ben McNutt

Printer:

Westminster Press, St. Louis, MO, USA

Publication date and place:

March, 2017, Baltimore, Maryland, USA

Edition:

100

Format, binding:

Spiral-bound Softcover

Size:

21.60 x 27.94

Number of pages and images:

36 pages

Retail price:

20
Book description:
We are obsessed with wrestlers. We drew them in cold damp caves thousands of years ago and today we color them into the pages of a coloring book. Though Ben McNutt's photographs turned line-drawings of wrestlers are light-hearted, unusual, and at-times comical they serve as an introduction into his world of wrestlers.