The artist talks to us about the awesomeness of octopus tentacles, Greek Mythology and 'Testo Junkie" by Paul B. Preciado.
1. Show us a sample of your work.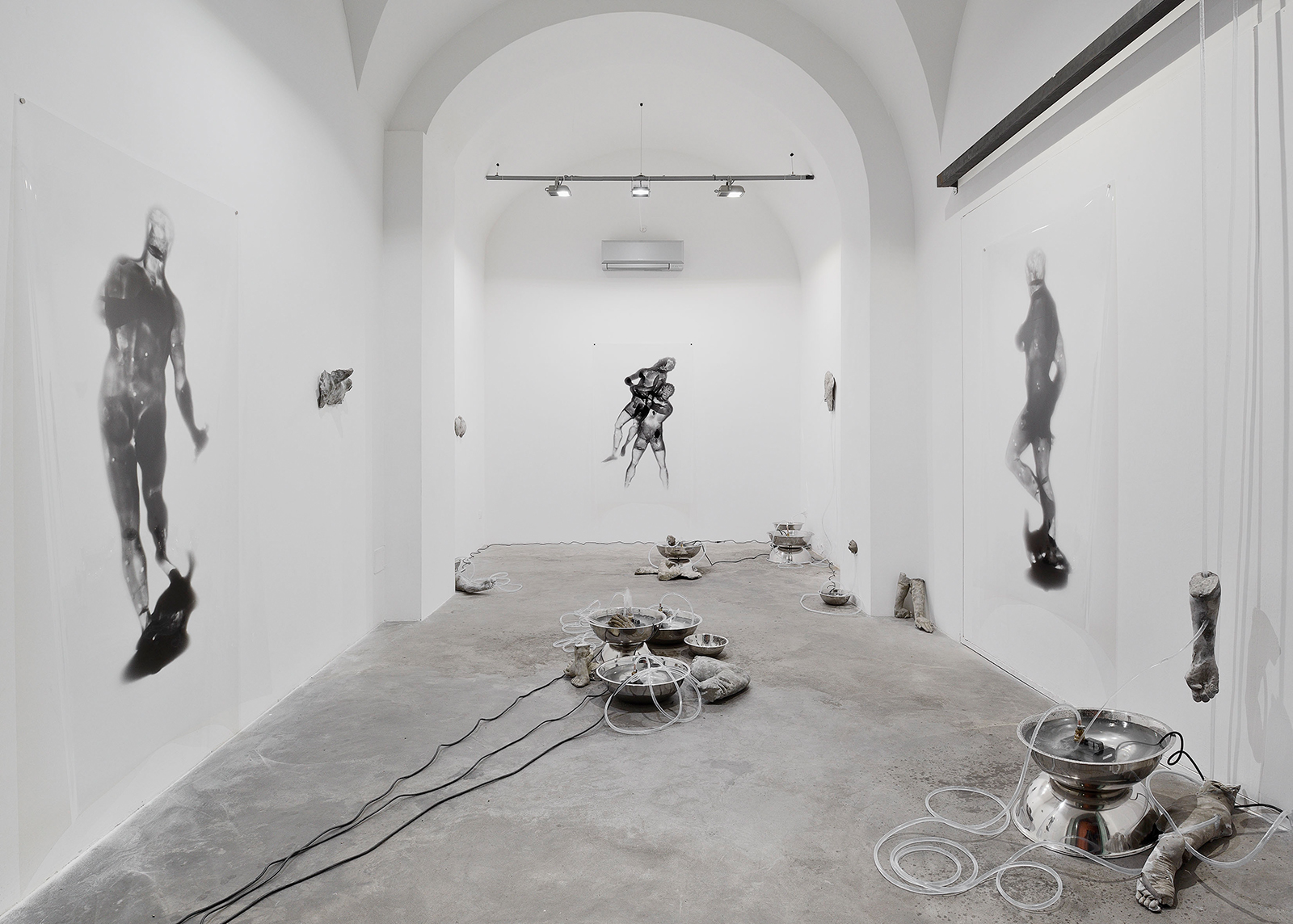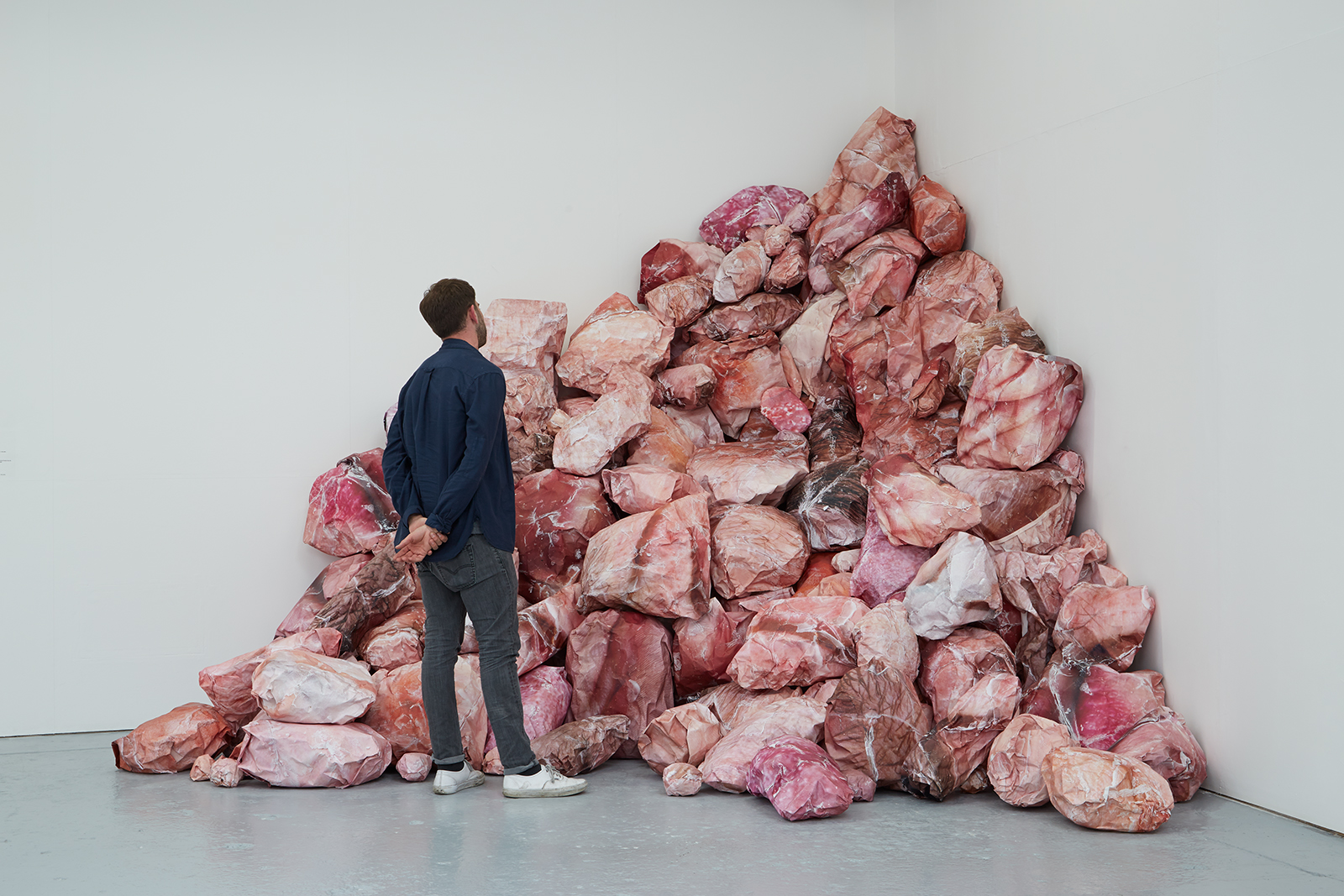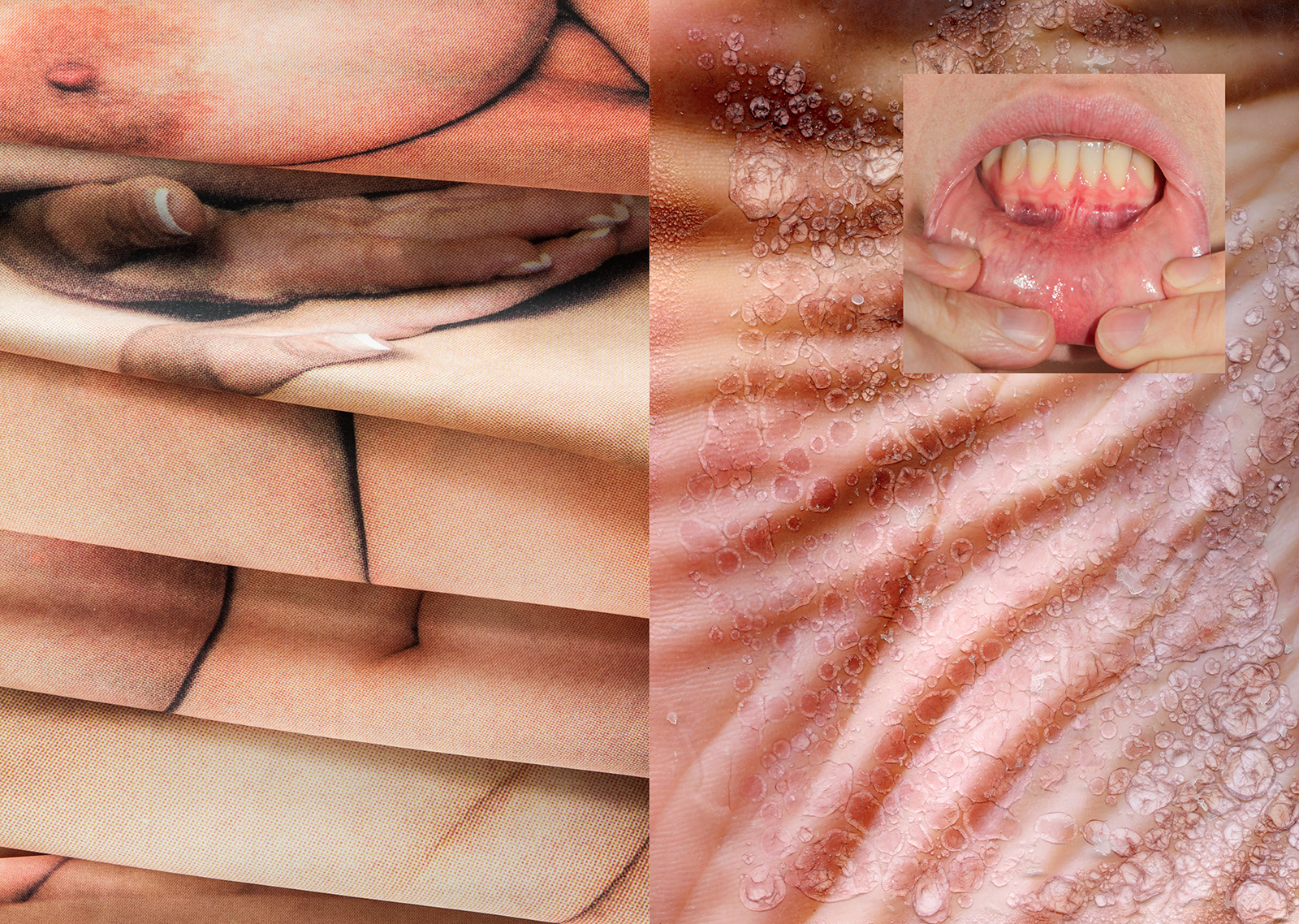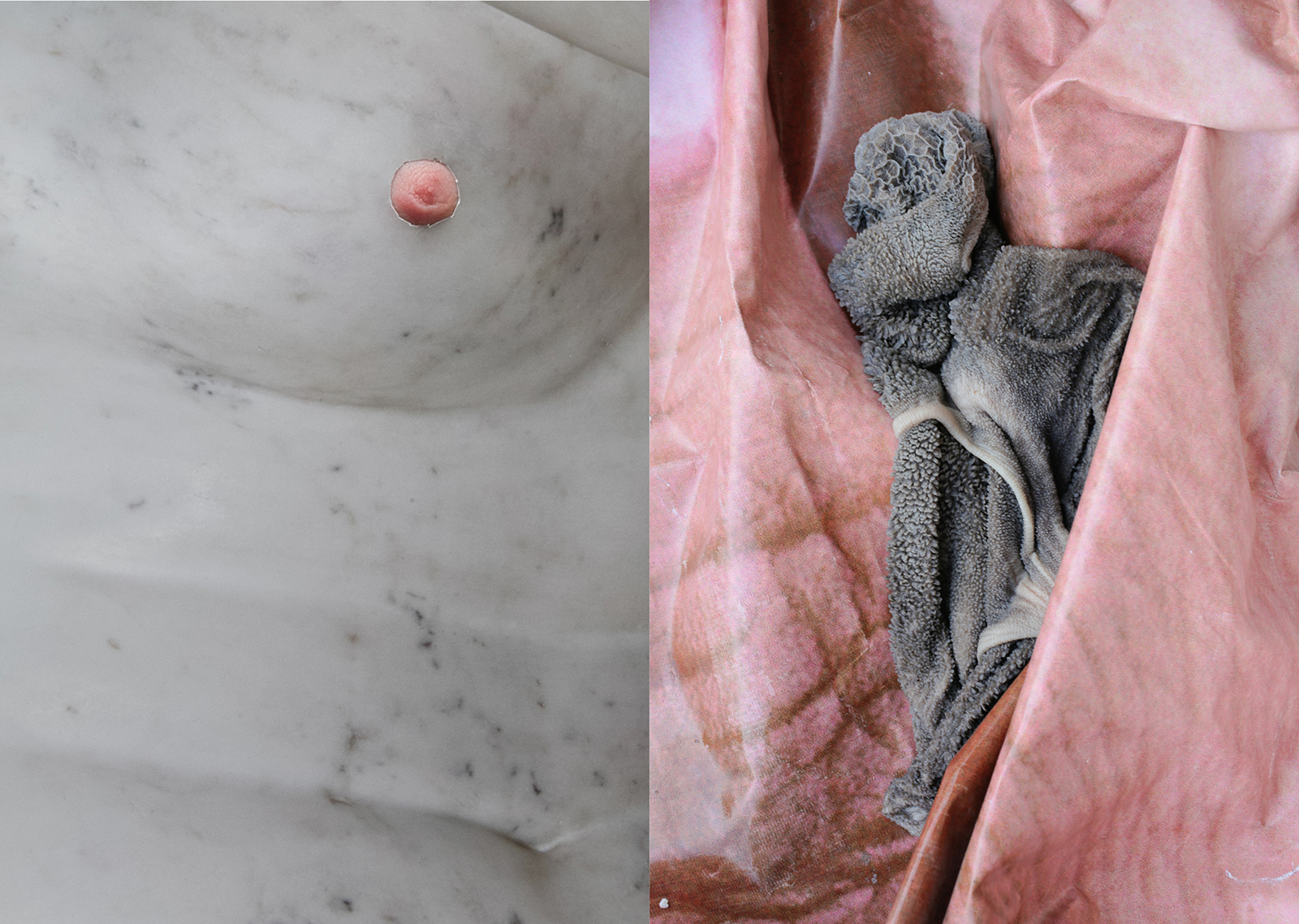 1. La Femme Fontaine, installation view, 2017, courtesy the artist & Materia Gallery
2. Orlando, installation view SHOW RCA, 2014, courtesy the artist & Roman Road
3. Split/Slit, installation view, 2016, courtesy the artist & Danielle Arnaud
4. Spread from the book Bleu, 2017, courtesy the artist & Morel Books
5. Spread from the book Bleu, 2017, courtesy the artist & Morel Books
2. What research is currently most informing your practice?
Greek mythology – Greek sculpture – Greek columns – the Greek eye – everything Greek (currently doing a residency in Athens with VOID)
Myths have always been of great inspiration since childhood and to finally see the Acropolis museum or the site of Delphi is blowing my mind. I am very interested in their symbolics, the way they have influenced our culture and what they can teach us about contemporary society. There is something about the omnipresence of sex, violence, metamorphosis etc in each story that I feel reflects the core of what it is to be human and which is relevant to many of today's concerns.
Gender construction – stereotypes – femininity – masculinity – sexuality
At the top of my list from last year's reads is Testo Junkie by Paul B. Preciado.  At the moment I suppose I am trying to explore many different currents in gender studies to be mindful of having a large spectrum of positions, and not to repeat some mistakes made by previous generations. For sure it is one of my main concerns in life and art, and there is still a lot to be done. I do feel like there is an urgency in continuing to try and deconstruct gender stereotypes. I cannot believe that still today some people disregard feminism as a general hatred of men. I am ashamed to be part of a world which is still in great part homophobic.
3. Which photograph are you obsessed with right now and why?
Always and forever Herbet Bayer's self-portrait from 1932.
4. What video can you not stop watching?
5. Can you give us five links to things you think we should know about?
6. How many photos do you have right now on your phone? Please share one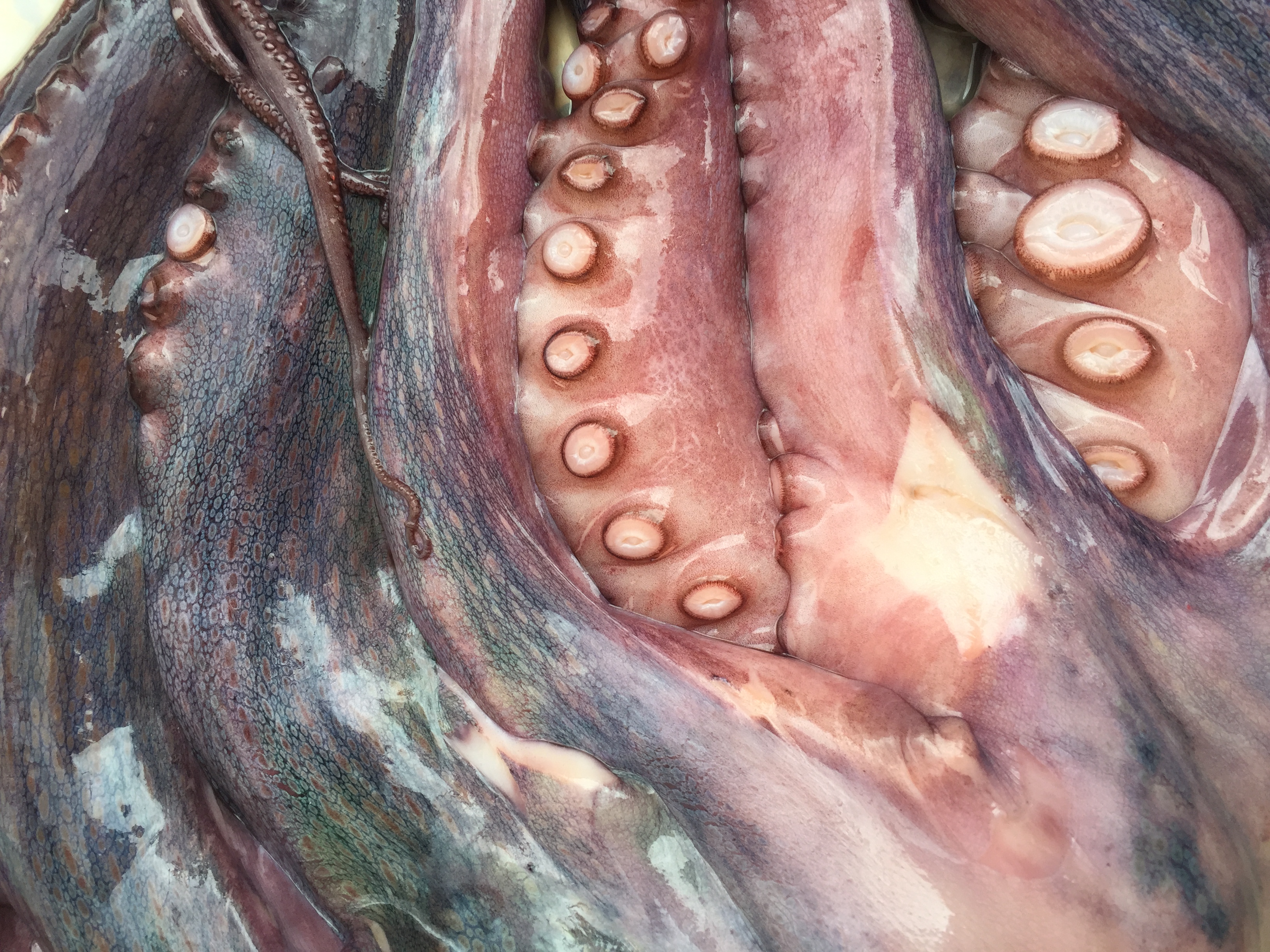 …and feel free to give us some context if you feel like it.
I have 2392 pictures on my phone taken over the past 5 months.
This is the most recent one – close up of an octopus which left me in complete awe and a new texture I'm working with.
7. Can you send us a pic of your desk/workspace?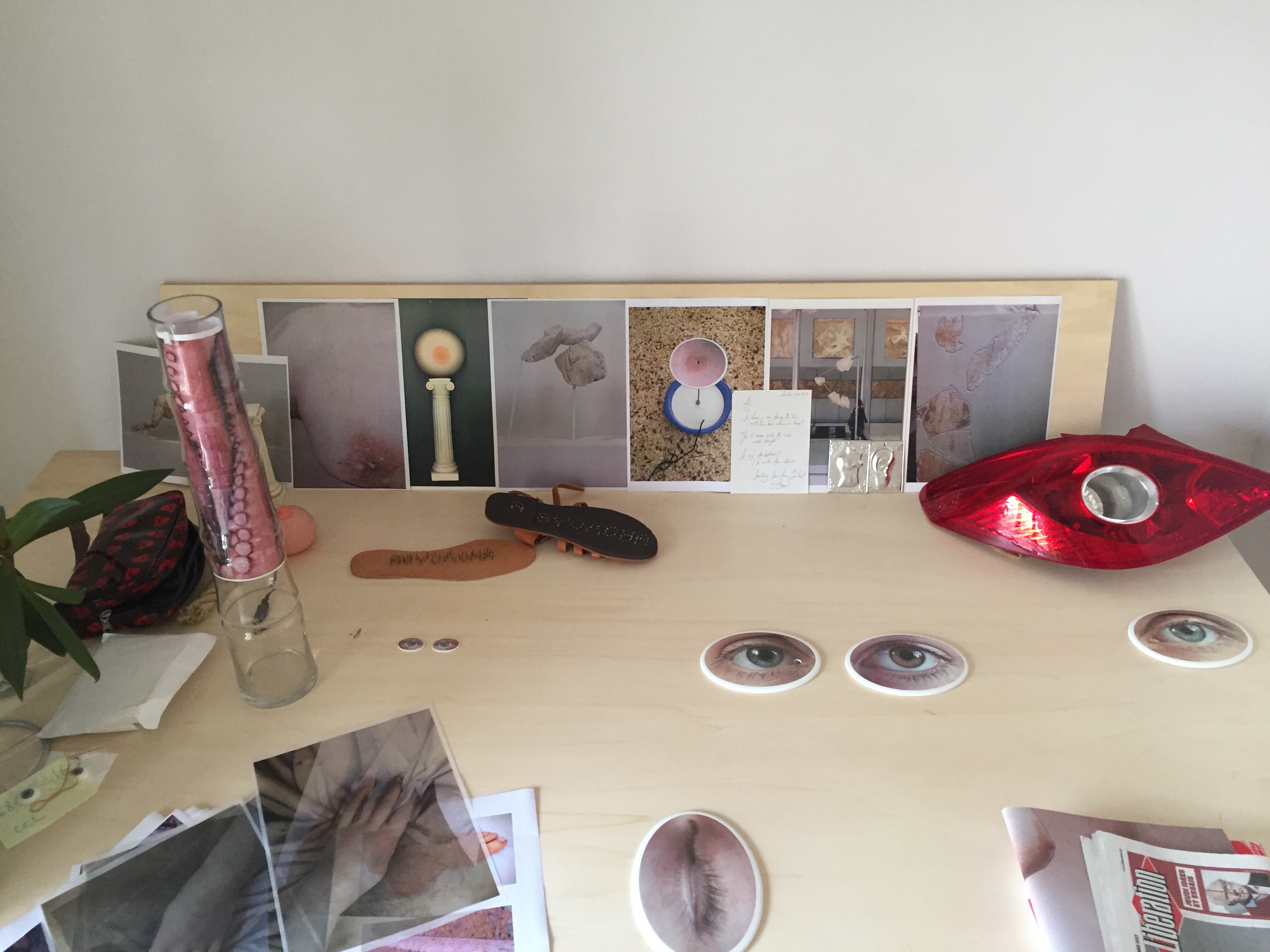 Normally it would be way more messy but I am currently doing a residency so this is not my place!
8. What is the most coveted photo book you own and why?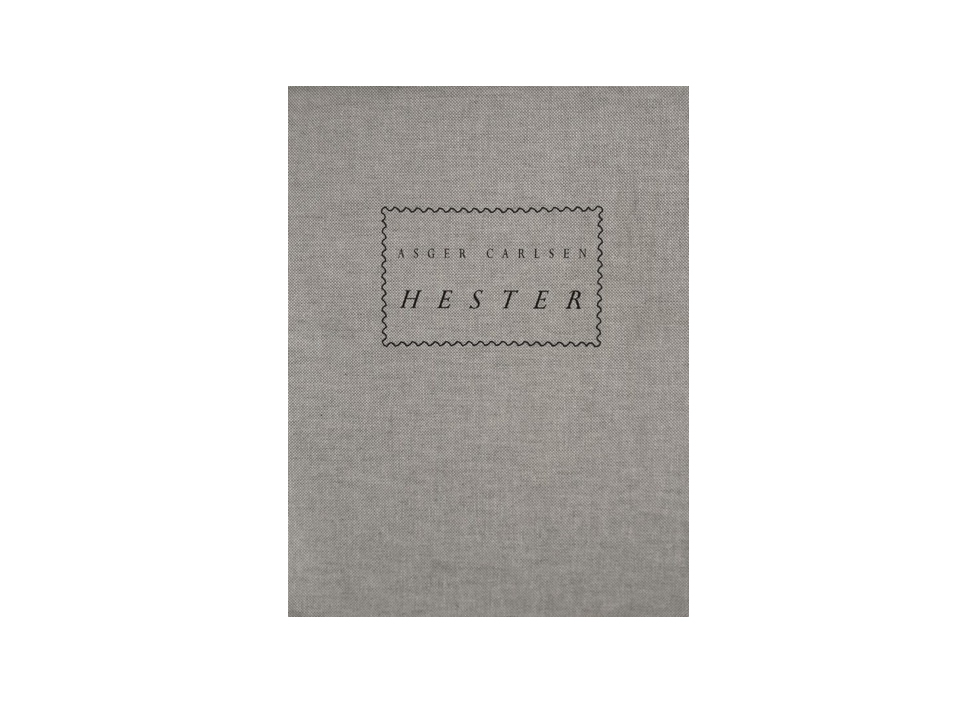 I suppose Hester by Asger Carlsen because when it came out it blew my student mind but I couldn't afford it, and years later I met Aron Morel the publisher who ended up publishing my first book and who gave it to me. I was very happy that day as I finally had Hester and the same publisher that many photographers I admired.
I am a nomad at the moment so I try not to buy books but the last one I could not resist was Samara Scott's Bruises published by Loose Joints, a gem!
THE STATE OF THE PLANET
Sexism
Racism
Puritanism
The incredible disparity of wealth
The Refugee crisis
In the past week I can give you three examples: the plastic mass found in the Caribbean, the migrants being sold as slaves, Judith Butler being called a witch in Brazil.
10. What makes you happy?
Laughing with people I love, humour is the cement to any relationship
Tasty Food, as a French person, I will never be able to refuse cheese, especially Goat's cheese
Good Art, because yes, I believe it can change people's life
Travelling and discovering new cities, new cultures, new people, sitting at a café and watch life pass by
Dancing, alone at home or with friends anywhere
Making things, making a mess in the studio
Mambo and Cumbia, I keep this very vivid image from childhood: I know my mom is in a very good mood when she plays Perez Prado
About Alix: Alix Marie (b.1989) is a French artist based in London, working across the mediums of photography, sculpture and installation. She graduated from Central Saint Martins College in 2011 with a first class honours degree in fine art and later completed an MA in photography at the Royal College of Art, where she received a distinction for her dissertation work about photography and fetish. Her work explores our relationship to bodies and their representation, through processes of objectification, fragmentation, magnification and accumulation. The photograph is considered as object and she continues to take her practice forward into new directions by investigating its potential for materiality and three-dimensionality. Since 2009, Marie has been featured in exhibitions internationally and has taken part in residencies in Slovenia (2012), Morocco (2013), Scotland (2014), Iceland (2017) and Greece (2017). She was recently selected for the 11th edition of Foam Talent Call and will be featured in the travelling Foam Talent exhibition. Her first publication Bleu was published this year by Morel Books. In 2018, Marie will have a solo show as part of the Düsseldorf Photo Weekend after winning the 2017 Portfolio Review Award and her first solo show with Roman Road gallery.