The South African artist maps out the experimental nature of his practice, shares memories of his hermitic nights at film school and reflects on the Luta Continua.
1. Show us a sample of your work.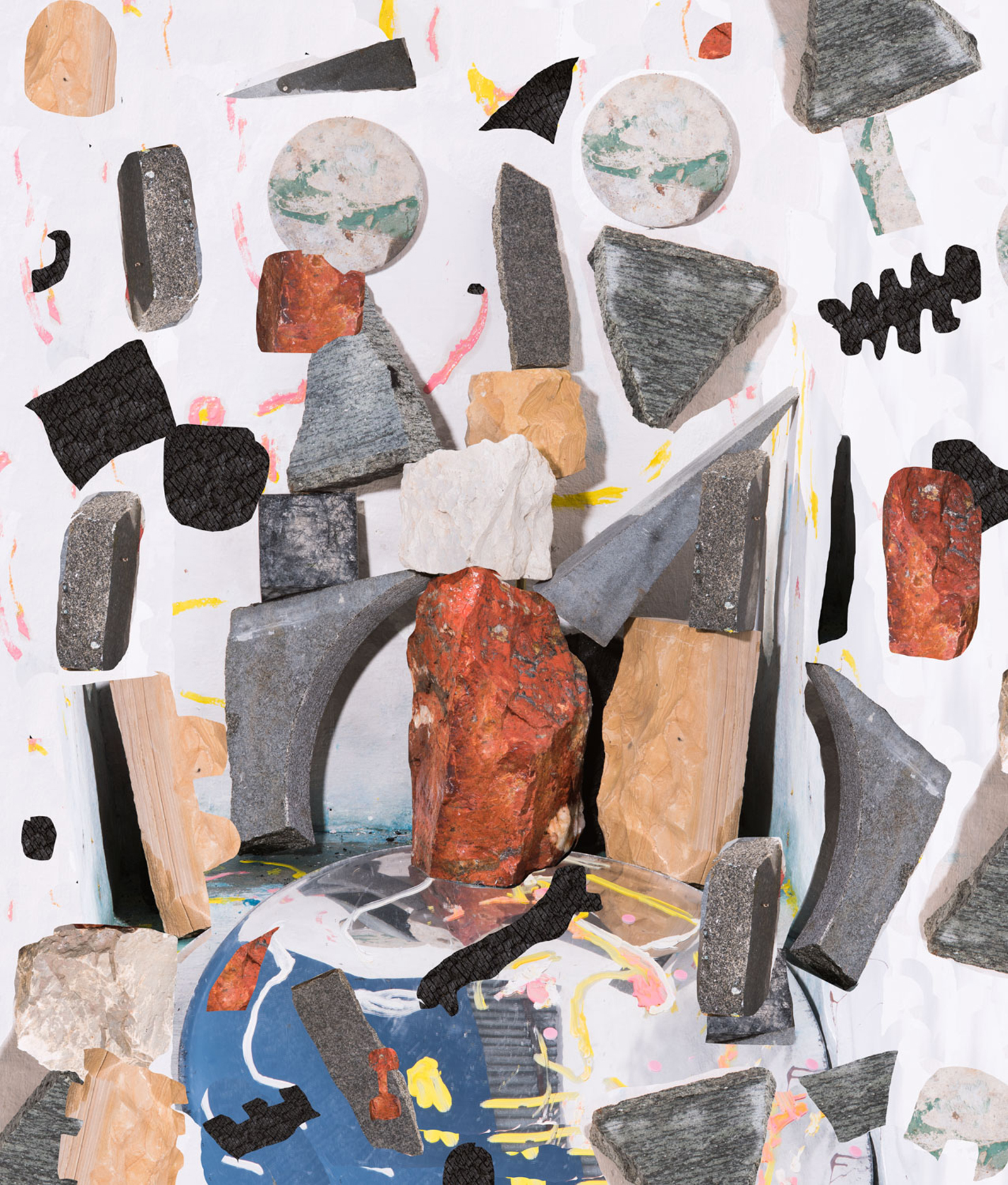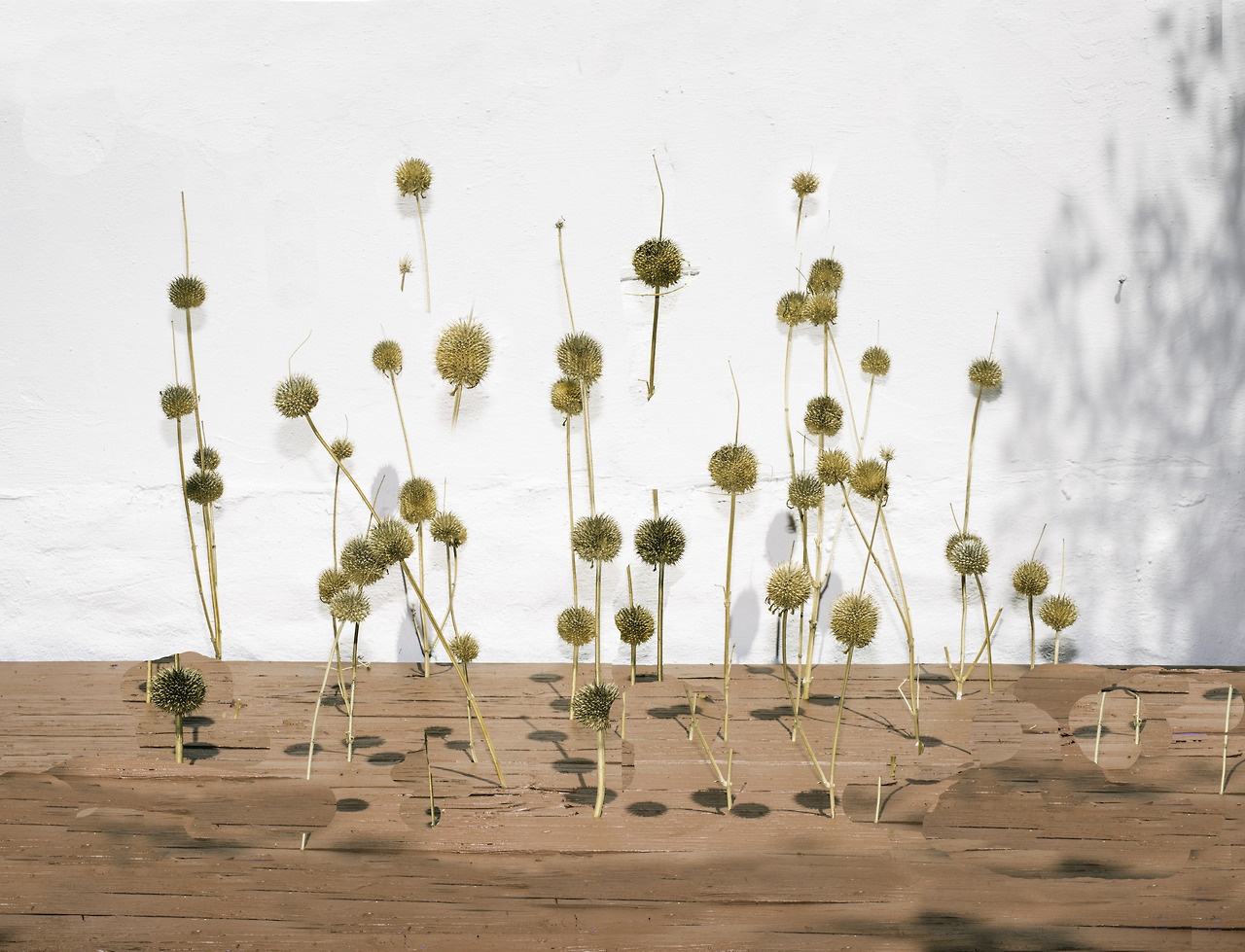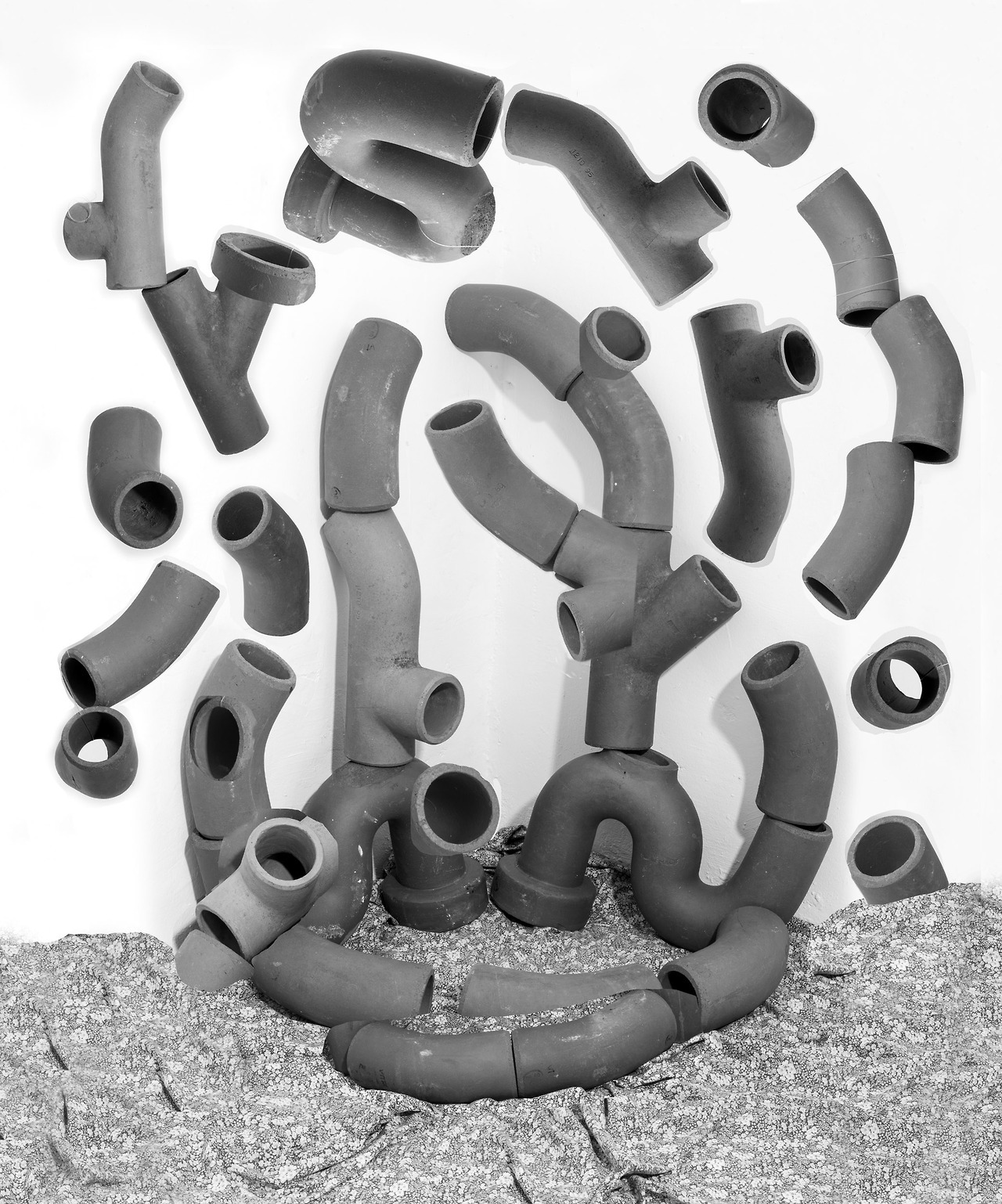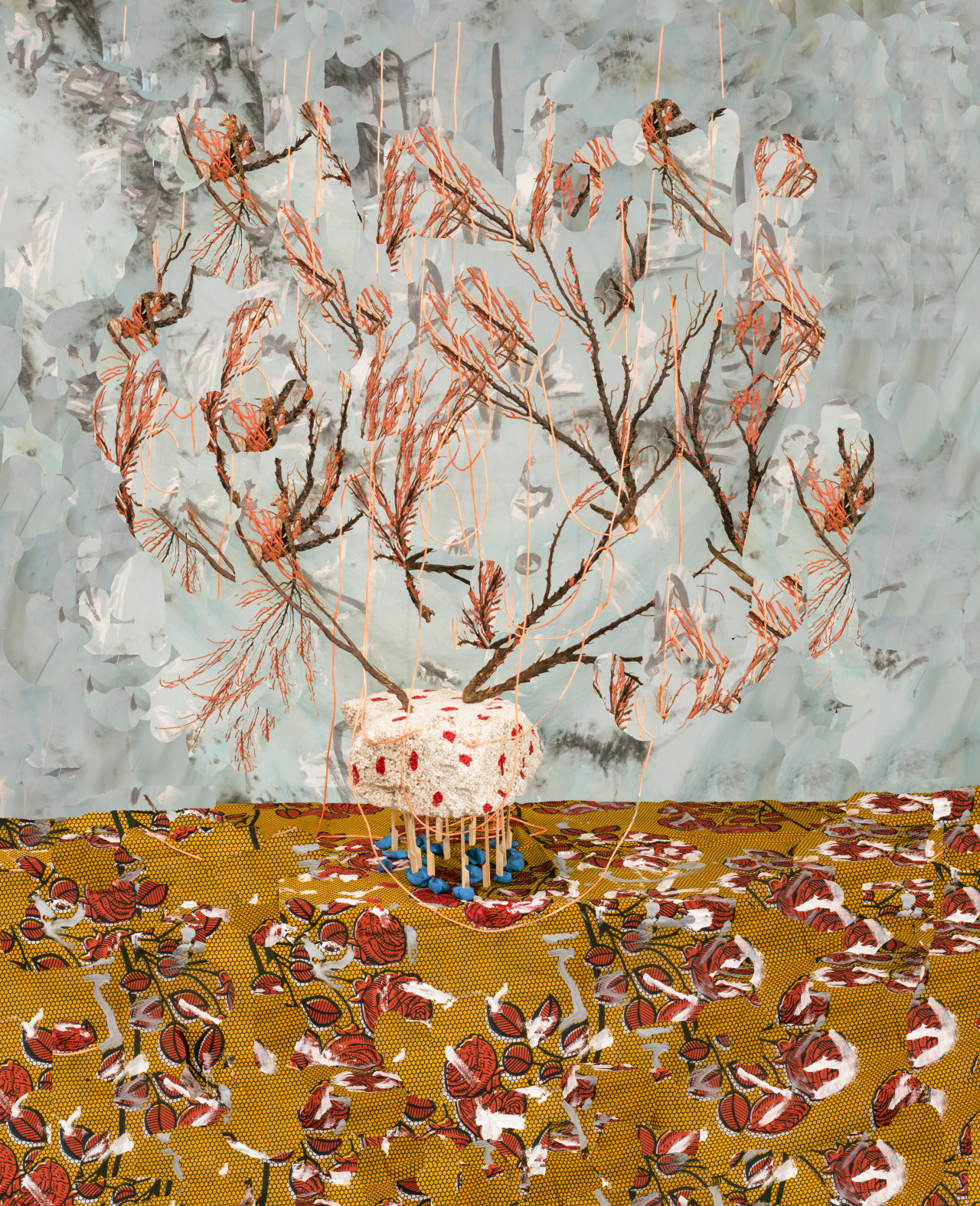 1. Pattern Study with Painted Bricks, 2017 / 195.6 x 173.9 cm
2. Bricolage, 2017 / 111.8 × 137.2 cm
3. Leonotis Leonurus, (summer) 2016 / 112 x 137.9 cm
4. Sculpture Study with terracotta, 2016  / 112 x 93.8 cm
5. Flowers for my Brother, 2016  / 112 x 93.8 cm
2. What research is currently most informing your practice?
My studio practice and the experimental nature of my work is the real research in my opinion, the actual process of making the work and making mistakes and the effort. All the routine systems I've set up around it is what informs me. My mission is out in the streets and dumpsites hunting for objects and materials to use.
If I get bored I will quit – so I'm just making sure I don't get bored. It's a constant process of discovery and development through experimentation, of what an image can be, where every image informs the next in some way. In a complex loop where themes and objects get rehashed to create new meaning. It is also something I have to get out of my body, and then back in again – to also confirm a feeling that I might be experiencing at a particular time.
3. Which photograph are you obsessed with right now and why?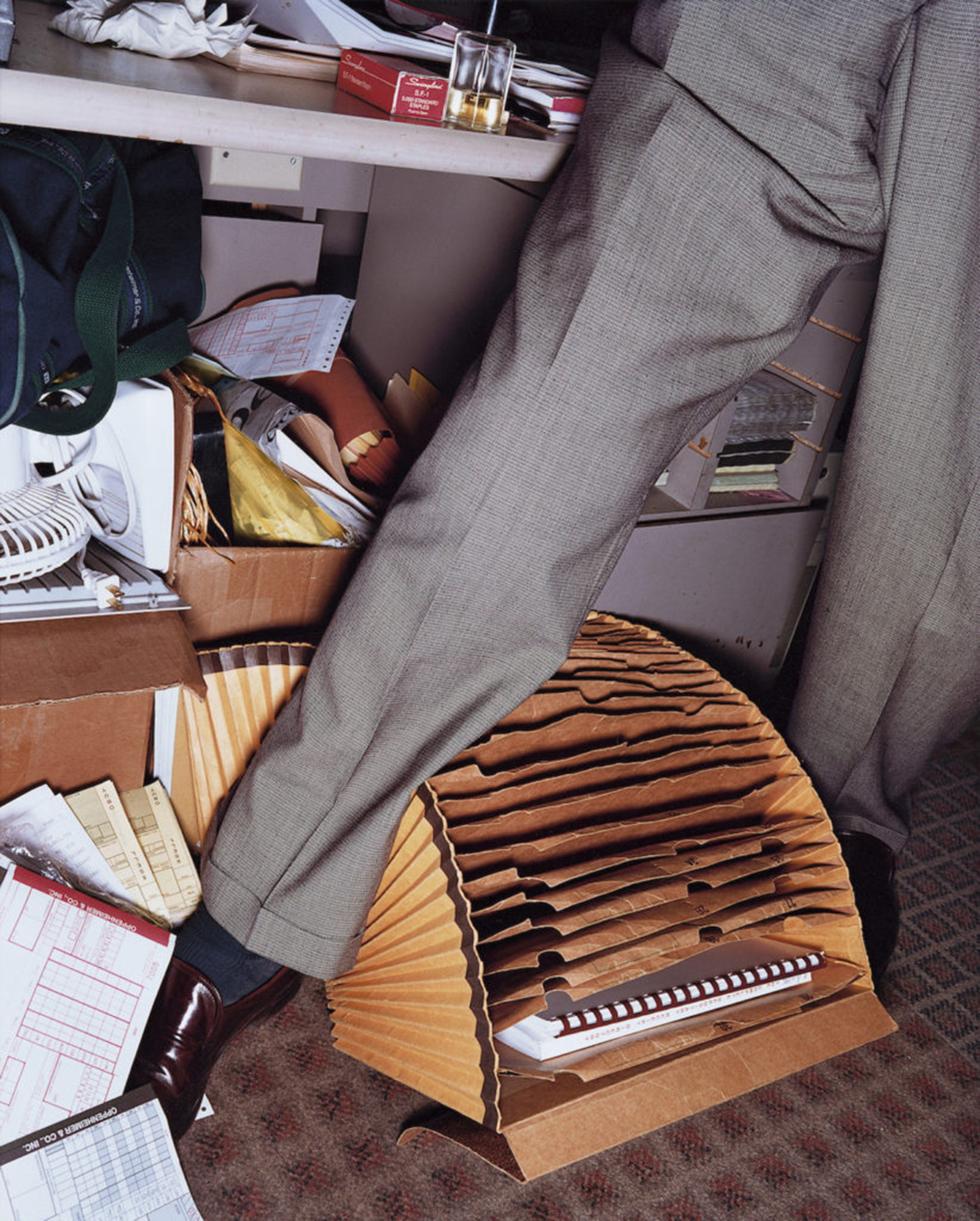 It's this picture by Lars Tunbjörk – it's just perfect. The mess, is that a semi? The shadows inside the concertina file, the shine of the shoes, the grey of the suit, the leg, the objects. The less I know the better – I just like the image.
4. What video can you not stop watching?
I'm a big Peter Greenaway fan, and when I was at film school I used to lock myself in the stuffy analogue editing booth until the early hours and put 'The Falls" on a small monitor and do weird experiments while all my friends were out having sex and partying.
5. Can you give us five links to things you think we should know about?
6. How many photos do you have right now on your phone? Please share one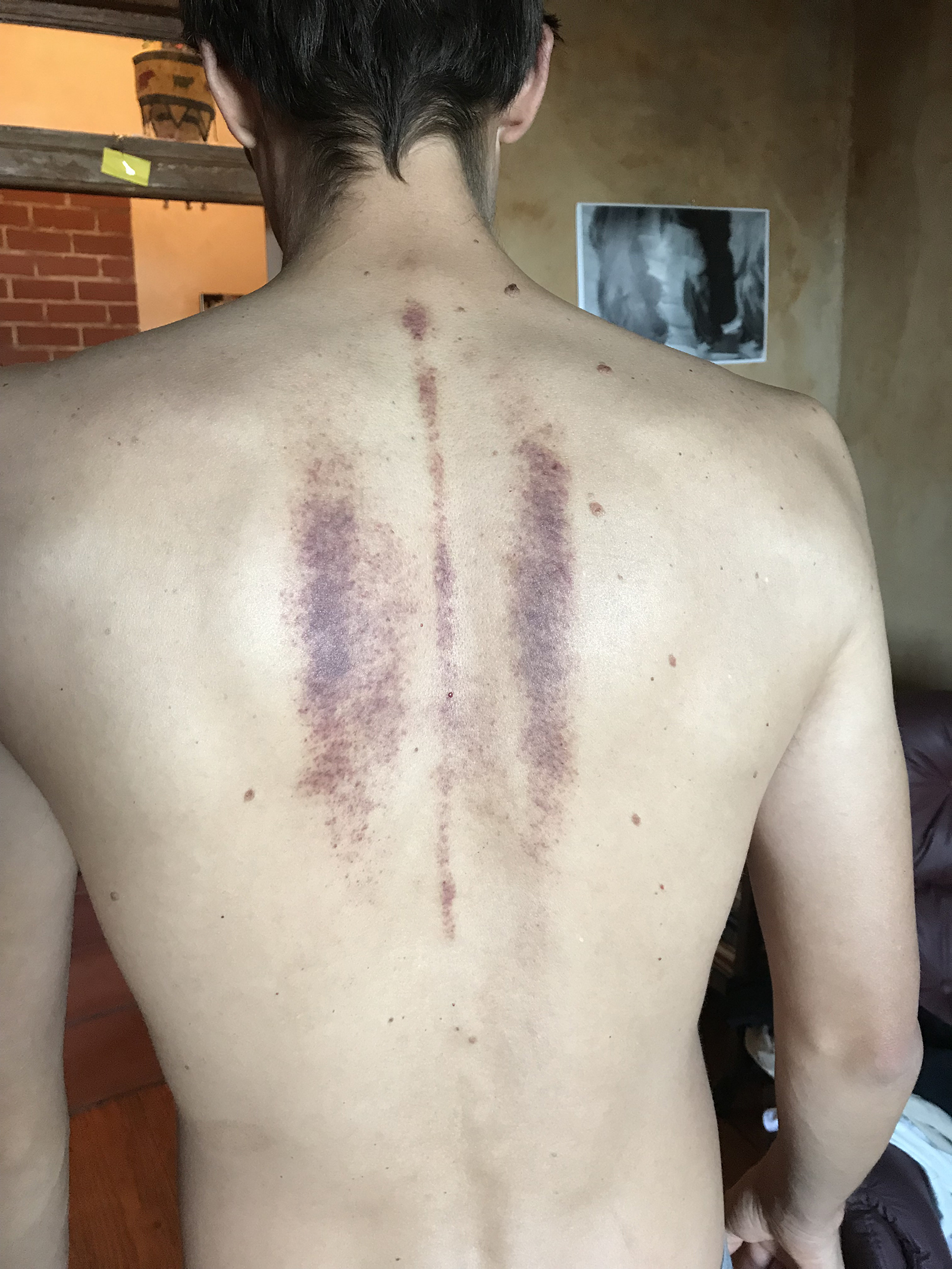 …and feel free to give us some context if you feel like it.
4981 – I think most of those are virtual though (cloud based) I have no idea how to check.
This is a picture of my back a day after I went to my Chinese doctor who did some Scraping (Gua Sha) on me. A Rorschach portrait of pain.
7. Can you send us a pic of your desk/workspace?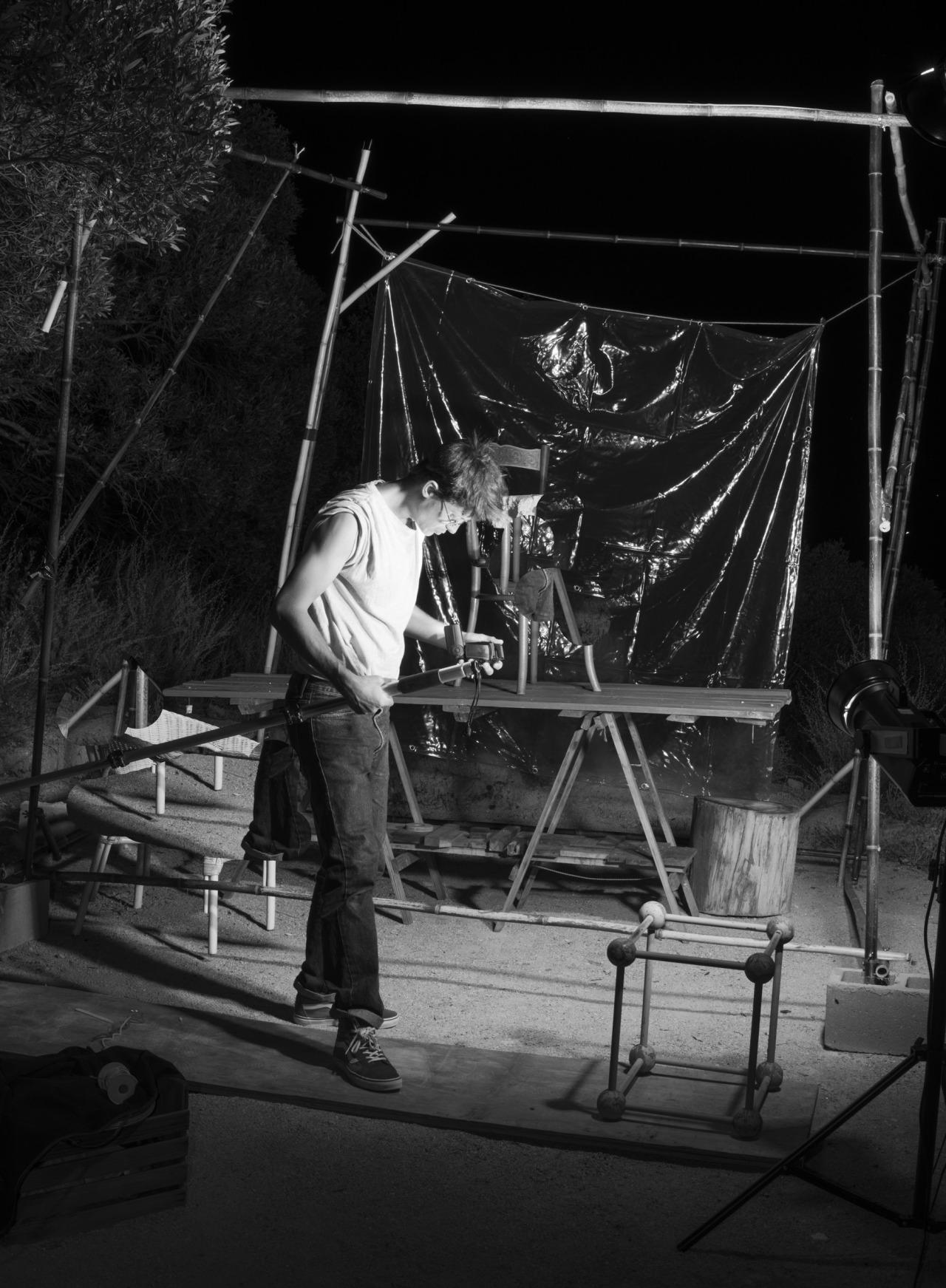 8. What is the most coveted photo book you own and why?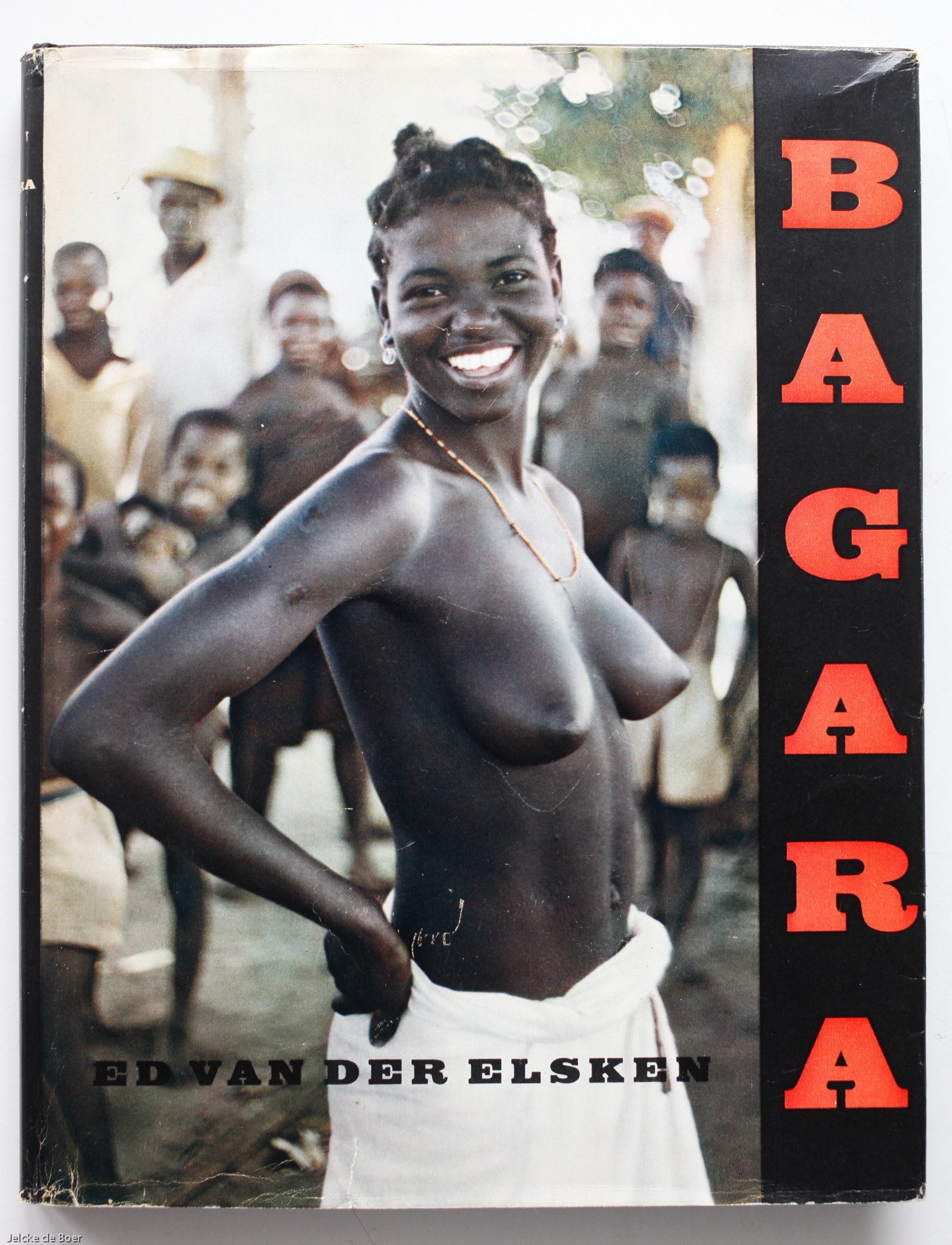 I own very few photo books.
But I own two copies of Ed van Elsken's BAGARA for some reason and I would buy another if I find it cheaply second hand just to give it as a gift to someone. I absolutely love the raw and immersive quality of the images – especially the flash photos during the rituals – it is one of the best 'African' themed books I've come across.
Stereotypes, greed and corruption, my beautiful sad country, hostility, pain, suffering, destruction. A Luta Continua!
Which country should I go and live in next? Or do I just need a trip away to realise that it's the best place to live, at least for us now.
10. What makes you happy?
Love. My wife and daughter. Working. Cheap flight tickets. I think i can speak for most people that being out somewhere in nature is the happiest and closest to our true selves we could hope to be. I tried to think of my happiest childhood memories the other day, and every single one has something to do with the wilderness – the vast mysterious wild, the open space.
About Nico: I am an artist living and working on a farm just outside Cape Town, South Africa, working mainly with photography at the intersection of painting and sculpture. I just released a volume of two books of the last two years work 'The Fluid Right Edge' (2016-2017)