The writer and editor is our guide this year to the largest photography fair in Europe.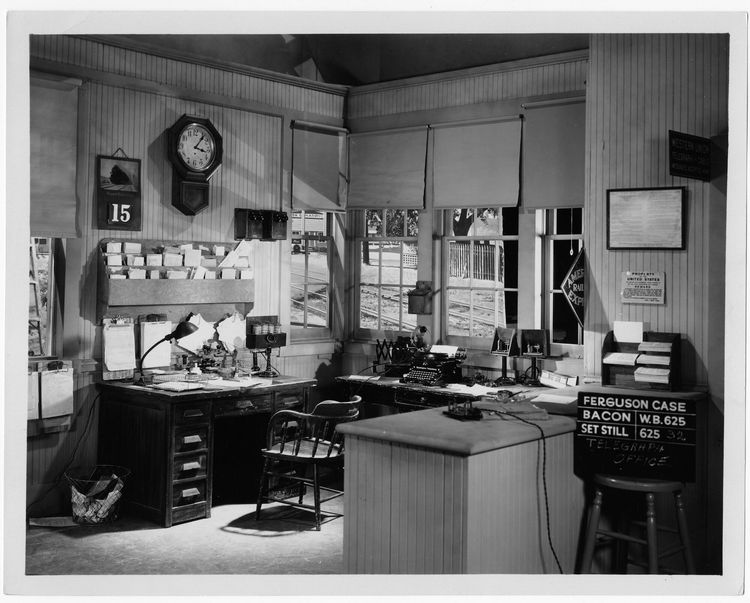 John Divola, Office, 2002. From the series "Continuity". Gallery Luisotti.
In the 1990s, John Divola began collecting a series of 1930s film set stills from Warner Brothers Studios. These anonymous utilitarian images were taken for the purposes of what is known in movie parlance as "continuity", ensuring that the sets would not change from one shot to the next. Divola grouped the stills he collected into sets based on specific subjects — hallways, stairs, mirrors — and themes such as "Evidence of Aggression". Gallery Luisotti was showing a grid of 36 of these 8×10-inch contact prints, which is apparently one of the last remaining sets put together by Divola. These meticulously constructed, brilliantly lit office environments are at once deeply seductive and haunting: a painstakingly constructed world that seems to have been hurriedly abandoned.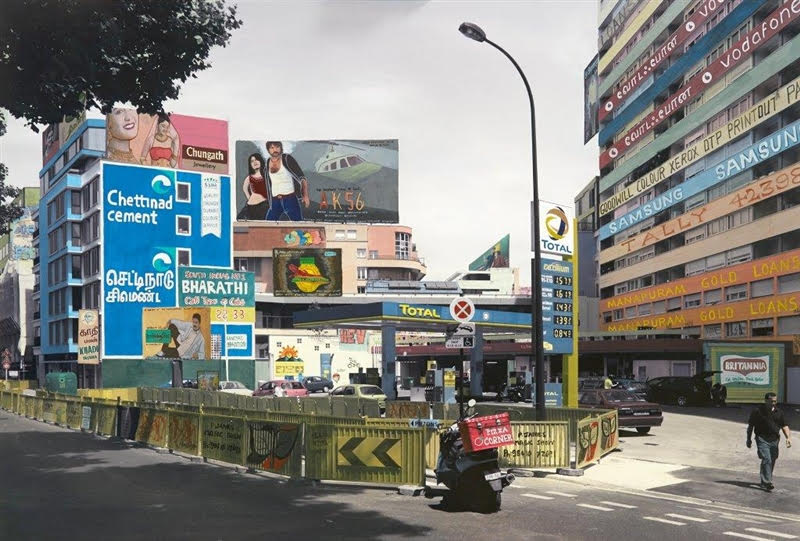 Frédéric Delangle, Paris-Delhi, 2012-16, Galerie Binome
Hand-coloured photographs seemed to be one of the trends at Paris Photo this year and the three images from Paris-based Frédéric Delangle's Paris-Delhi series were some of the most interesting examples that I saw. The series began as a series of large format black-and-white taken in the area of La Chapelle, Paris's "little India". The prints were then sent to a number of painters in Delhi who usually ply their trade making hand-painted billboards. Delangle invited them to reinterpret these Parisian landscapes, as if they were merging with those of Delhi. The series is a kind of reverse colonisation of Paris and an antidote to the city's austere, impenetrable gray surfaces. Paris-Delhi is also currently on show in the excellent landscape photography survey, Paysage français, une aventure photographique, at the BNF.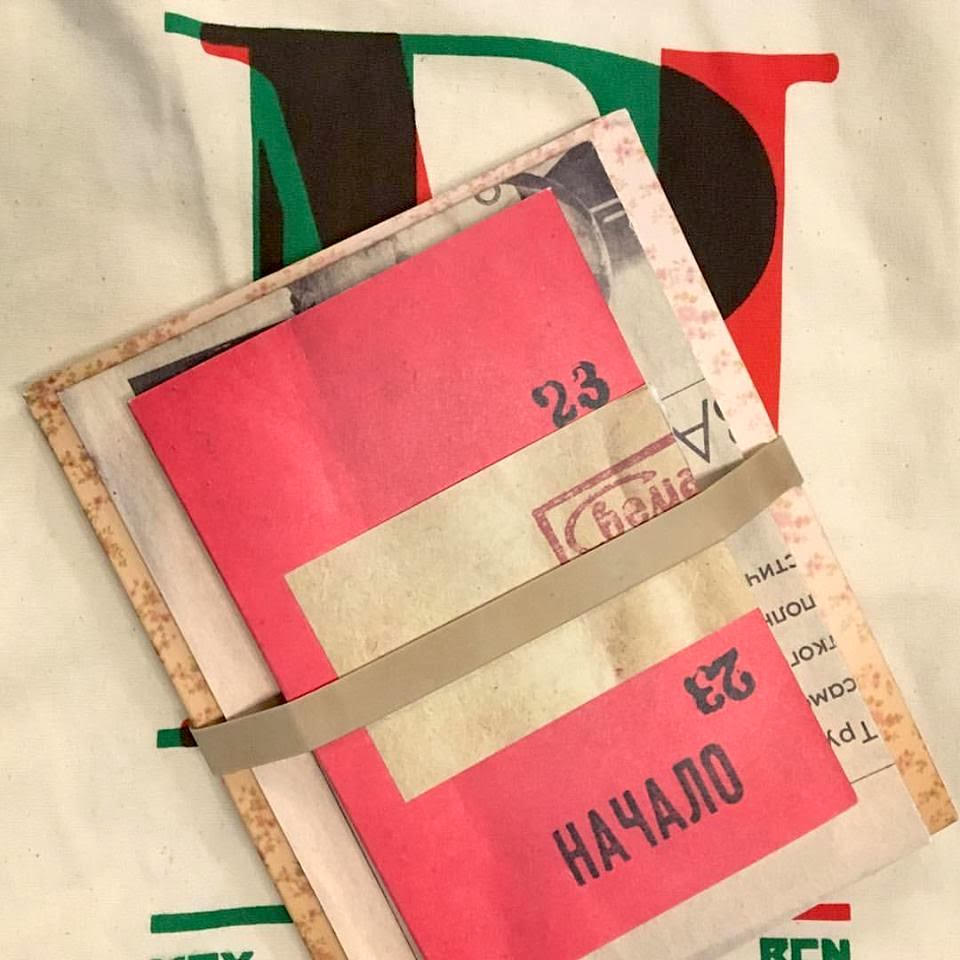 Kazuma Obara, Exposure. Editorial RM, 2017
The publisher section at Paris Photo seemed to have shrunk this year and I do most of my book hunting at Offprint and Polycopies, but I did get a copy of Kazuma Obara's new book Exposure published by Editorial RM (full disclosure: I helped to edit the text in this one). The book deals with the legacy of Chernobyl thirty years after the disaster and like Obara's previous book, Silent Histories, it is a multi-layered object that deals with a very difficult subject in an innovative way.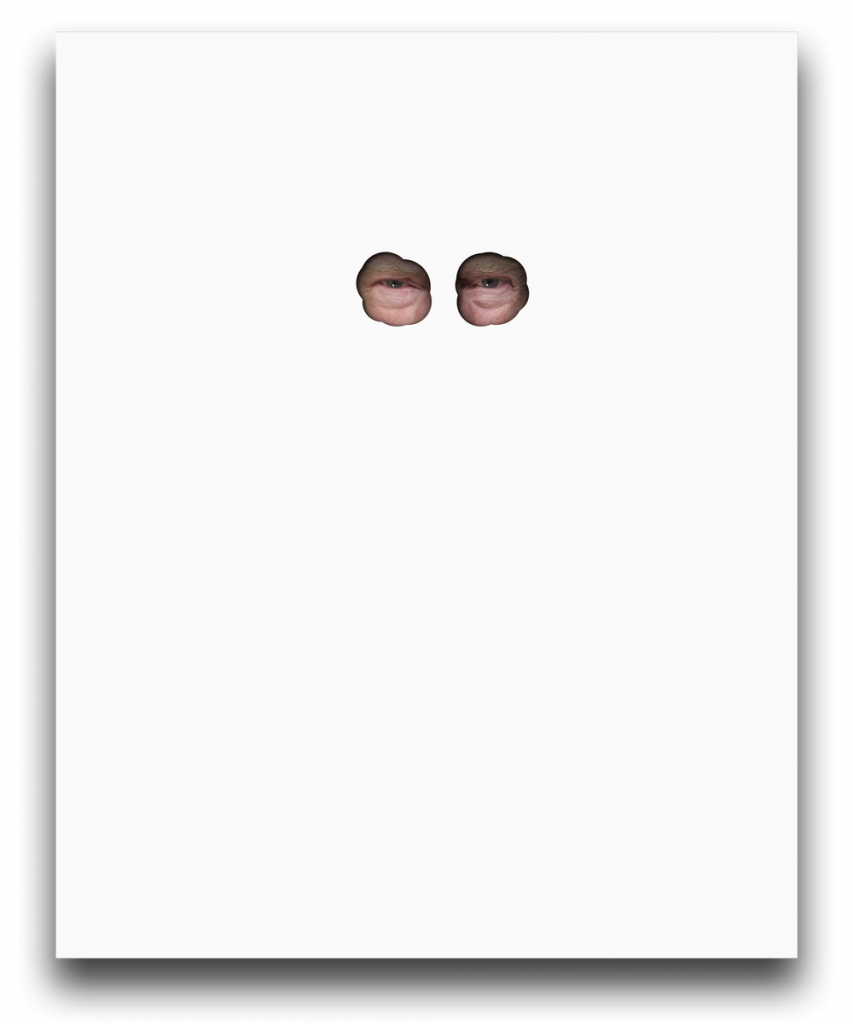 Mishka Henner, Trump l'oeil, 2017. Bruce Silverstein Gallery
Mishka Henner's piece on the outside of Bruce Silverstein's booth also needs to be mentioned. Wandering around the Grand Palais for these few days is an experience that often feels completely cut off from the reality of the outside world. Henner's brilliantly entitled Trump L'Oeil was a well-needed needle in the Paris Photo haystack.
An artist or curator I will certainly keep an eye on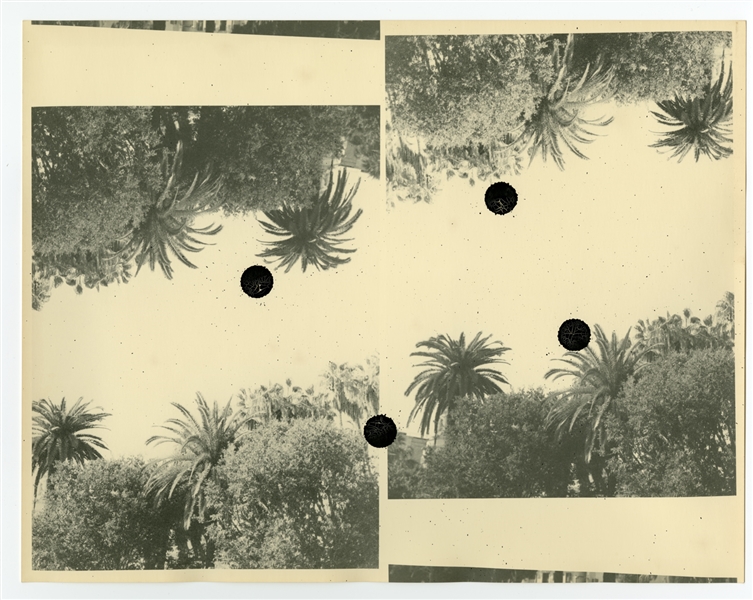 Bruno V. Roels, Gallery Fifty One
I have been curious to see Bruno V. Roels's pieces in person for some time now and I was not disappointed. Roels cites a rather unusual triumvirate of influences (the Bechers, Baldessari and Masao Yamamoto), which sounds very much like an epic car crash but is anything but. He manages to engage with many of the questions at the heart of photography's recent existential crisis (the image vs. the object, duplication, the materiality of the photograph) without wandering down an artistic impasse. I've heard that he is working on his first book, a form I'm sure will suit his work perfectly.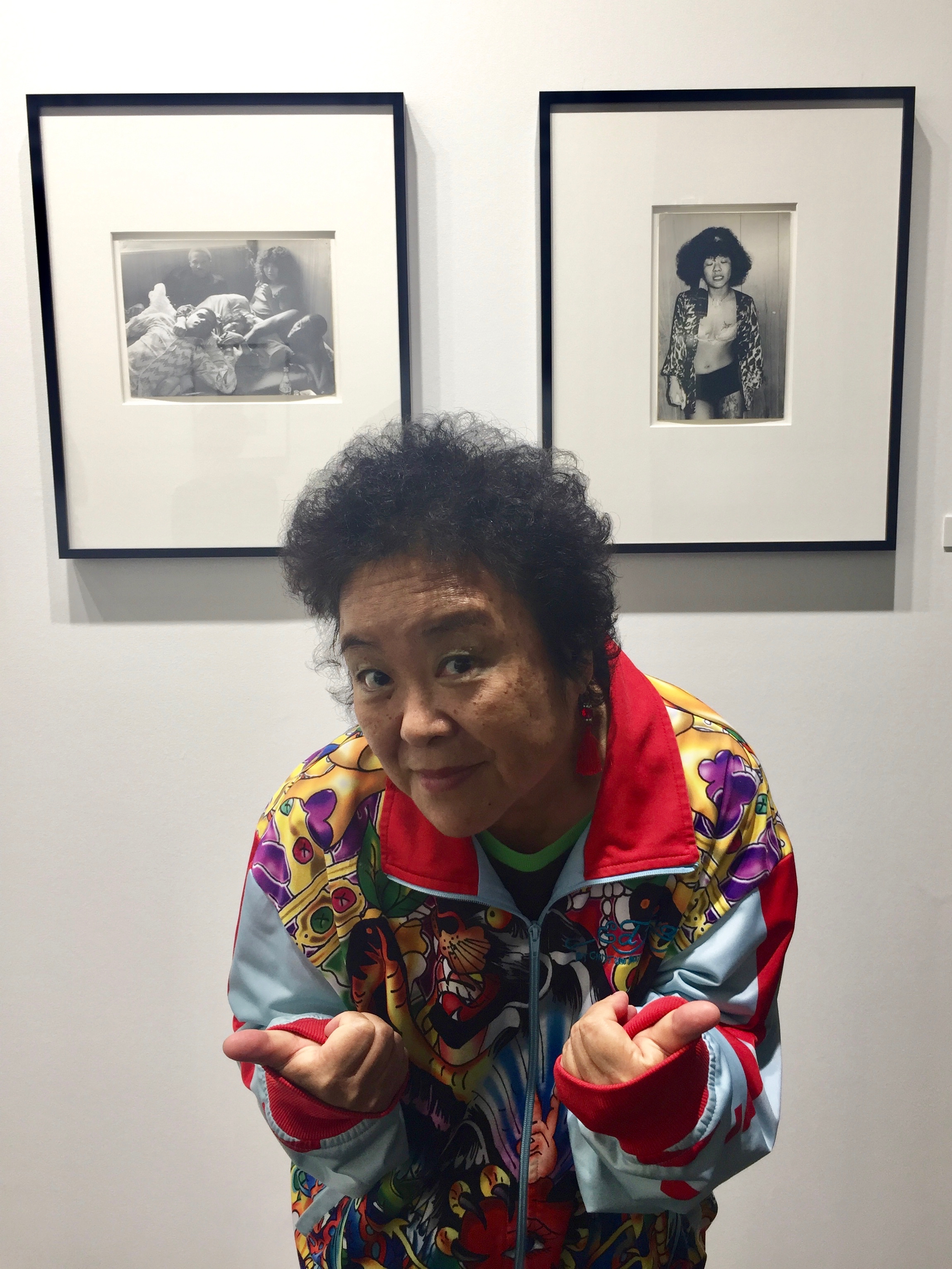 Encounters are what Paris Photo does best and this one was a total surprise. This is Mao Ishikawa, a photographer from Okinawa, Japan, with some of the only remaining prints from her first series Hot Days in Camp Hansen. Mao is a force of nature and a genuine trailblazer in the male-dominated world of Japanese photography in the 1970s. Whenever she can, she travels with her prints so that she can see how the audience reacts to her work.
"Paris Photo, the world's leading fair dedicated to the photographic medium, has once again gained quality and prestige with the distinguished and outstanding selections on show at its 21st edition." This is the headline for the post-fair press release which is packed with more superlatives than you can wave a stick at. It is all part of the game of course, but for once it would be nice to get a realistic picture of what goes on at art fairs like this one.
About Marc: Marc Feustel is an independent curator, writer and editor based in Paris. A specialist in Japanese photography, he is the author of Japan: a self-portrait, photographs 1945–1964 and has curated several exhibitions including Japan A Self-Portrait, 1945–1964(Setagaya Art Museum, Tokyo), Tokyo Stories (Kulturhuset, Stockholm) and Eikoh Hosoe: Theatre of Memory (Art Gallery of New South Wales, Sydney). He founded the blog eyecurious.com in 2009 and writes regularly about photography and photo-books for publications in Europe, the United States and Japan. See more of his work on his website: www.marcfeustel.com