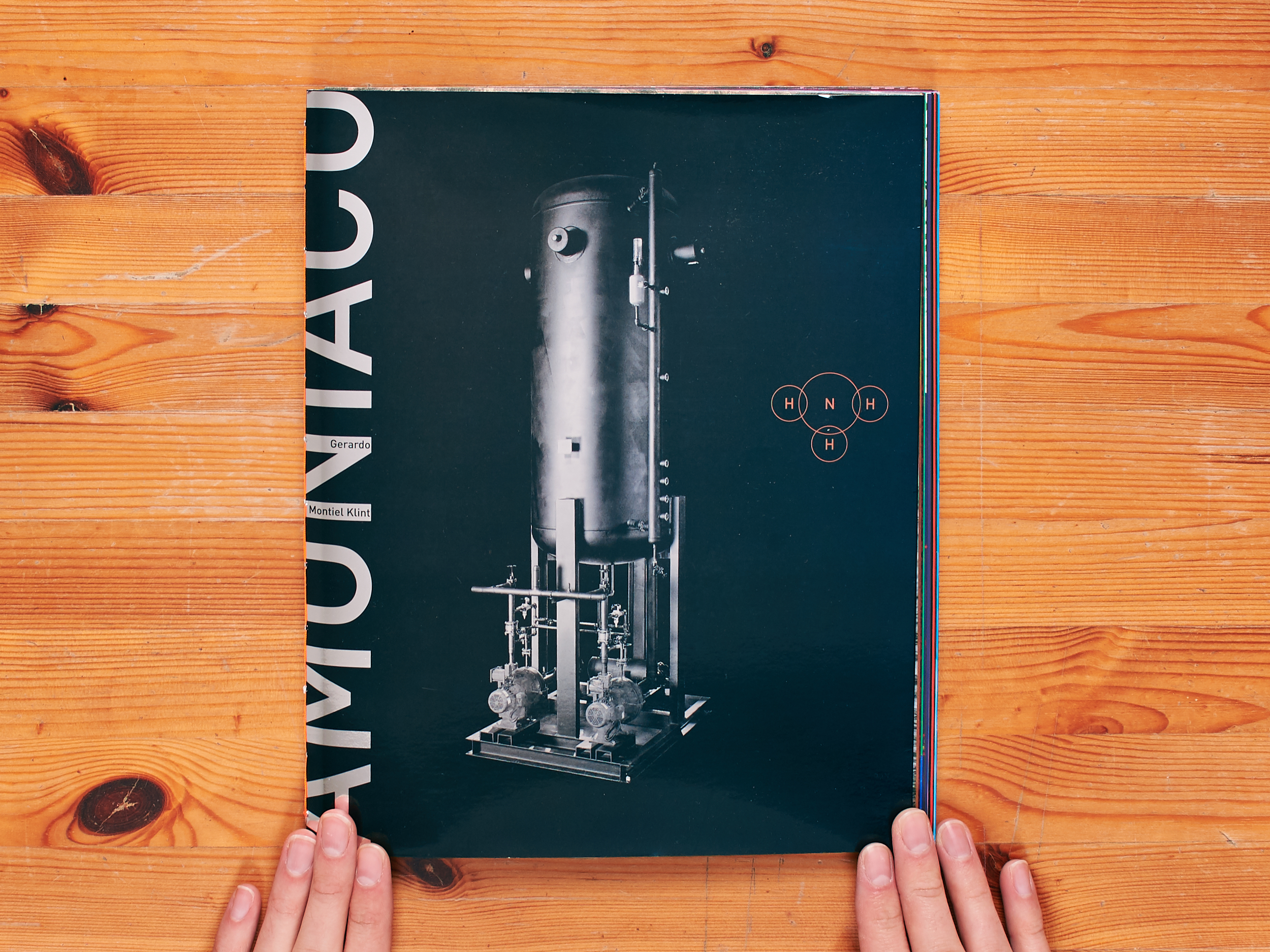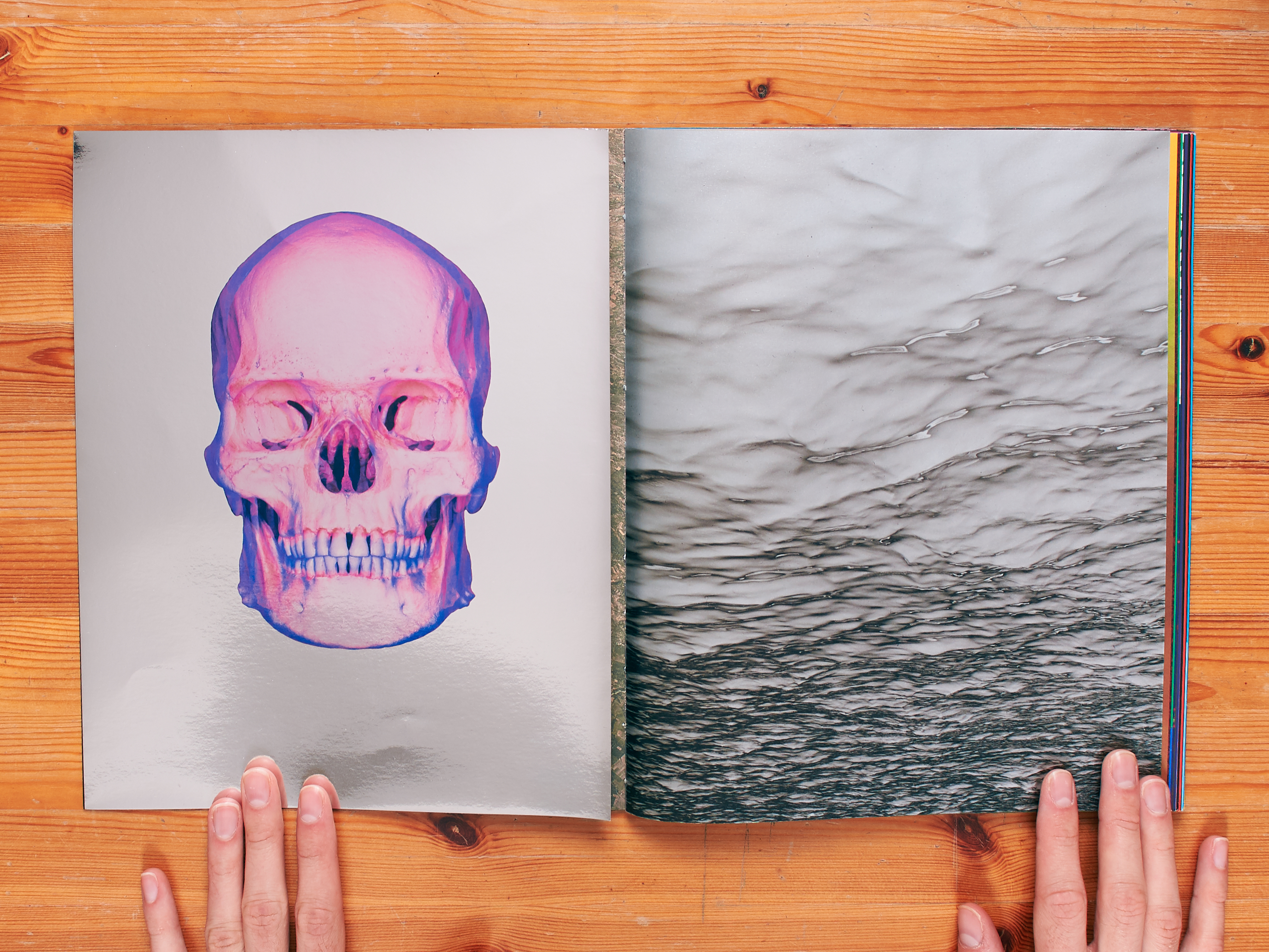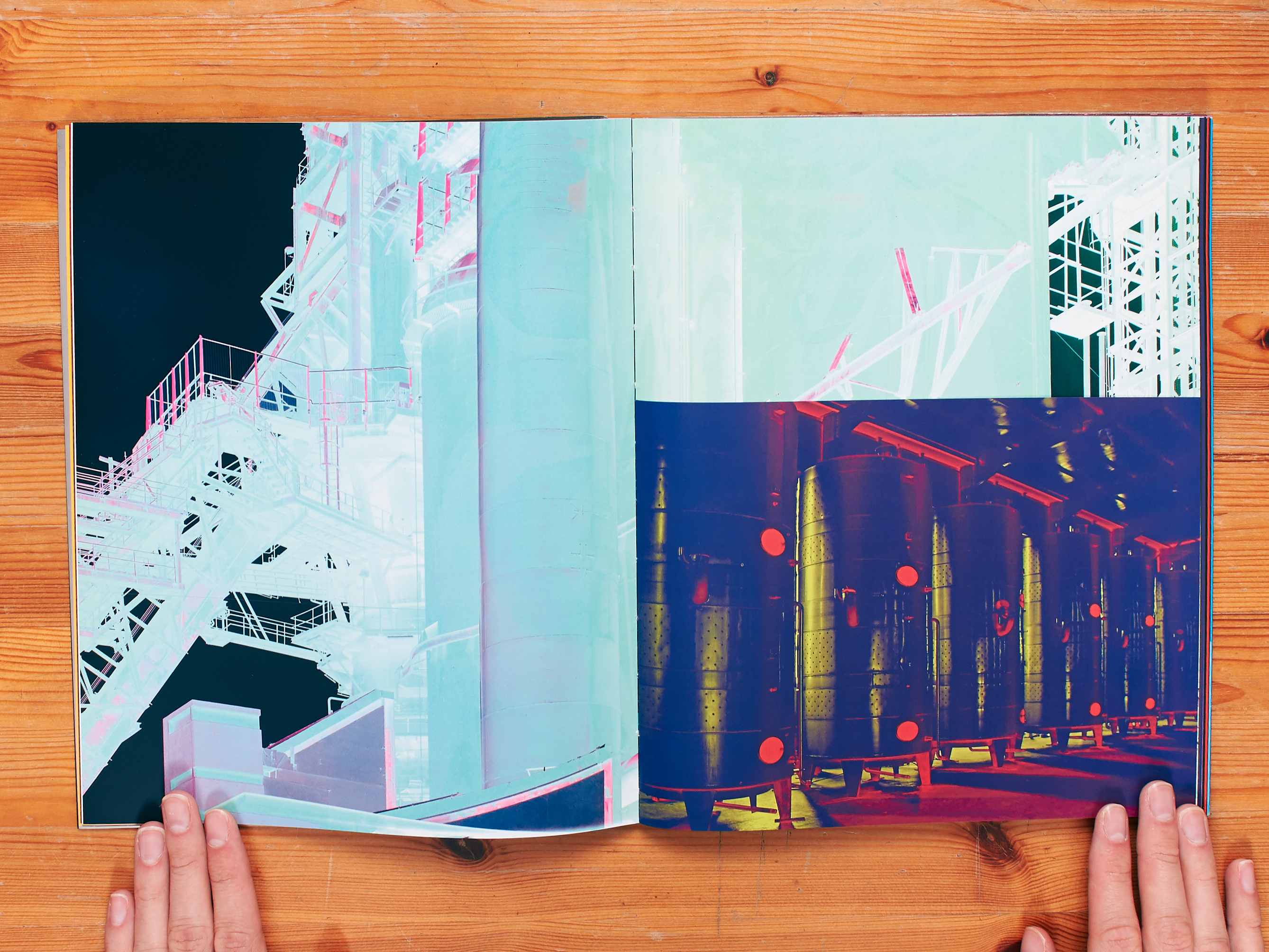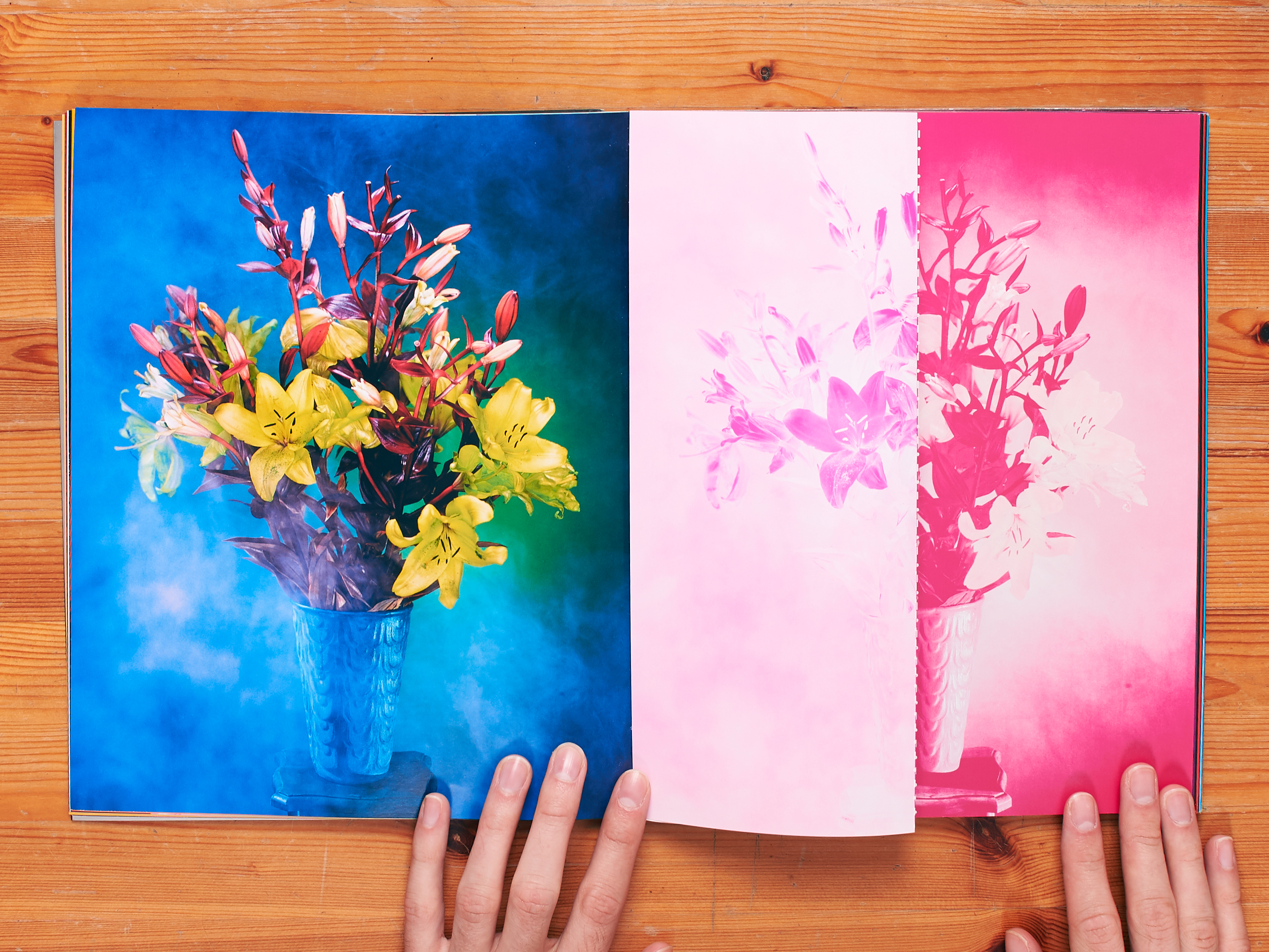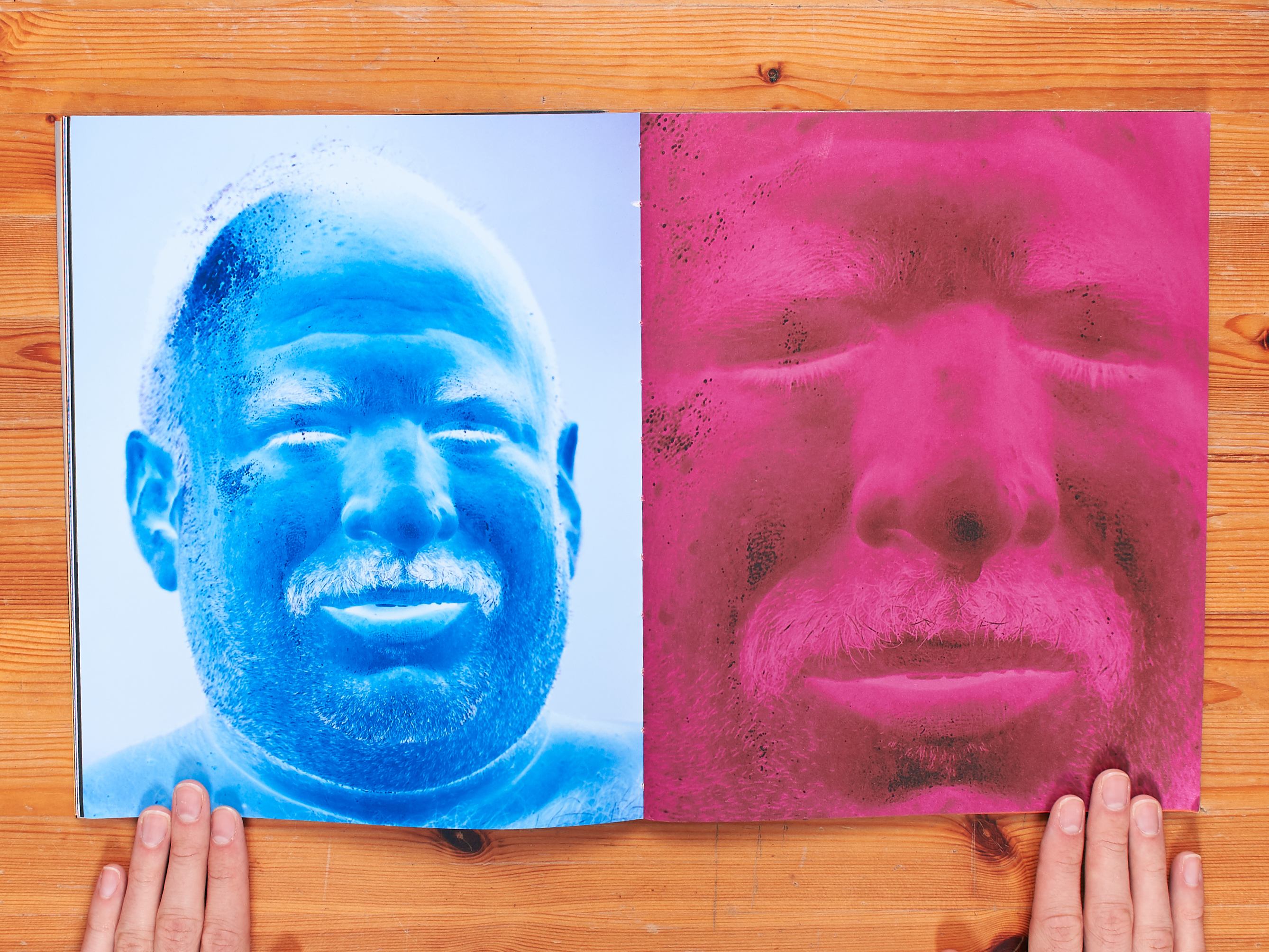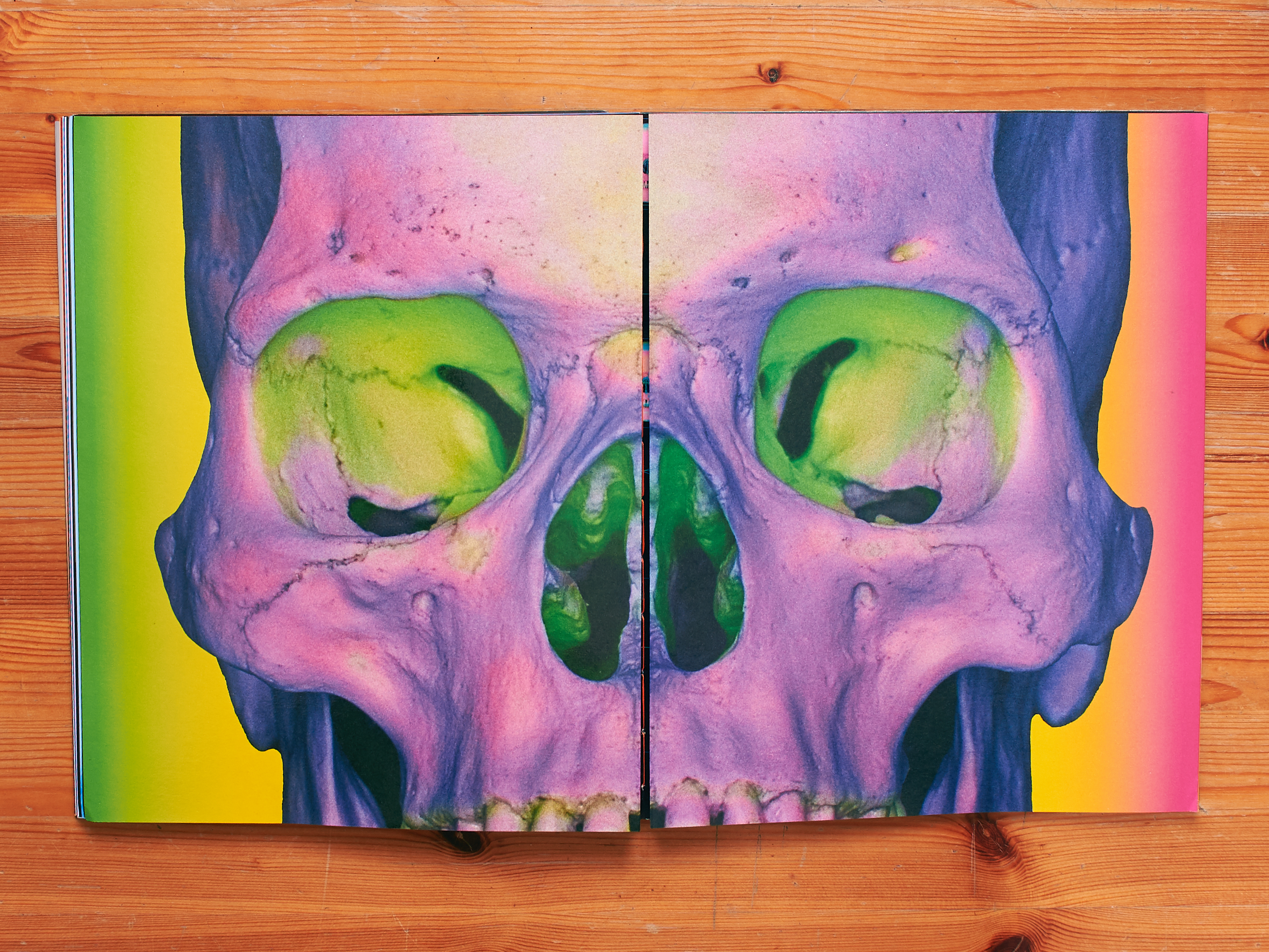 Title:

Amoníaco

Artist:

Gerardo Montiel Klint

Designer:

José Luis Lugo

Editor:

Gerardo Montiel Klint

Imprint:

Newwer

Printer:

Offset Santiago, Toluca, México

Publication date and place:

July 2017, Mexico City, Mexico

Edition:

666

Format, binding:

Metallic Softcover. Singer Sewn

Size:

29 x 23,2 cm

Number of pages and images:

100

Type of printing and paper:

Offset Metallic Majestic (Gold, Silver & Platinum). Color Gold Plus, Couché (Glossy, Matte, SemiMatte) Red Albanene, 110, 130 and 140 grs.

Retail price:

£69
Book description:
Amoníaco tells the dystopian story of the city of Monterrey, one that used to be a prosperous, striving from the success of chemical plants and metallurgic industries. Suddenly a disastrous ammonia spill drives the city to ruins and disgrace. The collection takes the viewer in a journey through the aftermath of this devastating event, leaving an acidic and melancholic nostalgia. Experimental printing processes such as fluorescent inks, neon papers, and gate folds to support the concept of this piece.