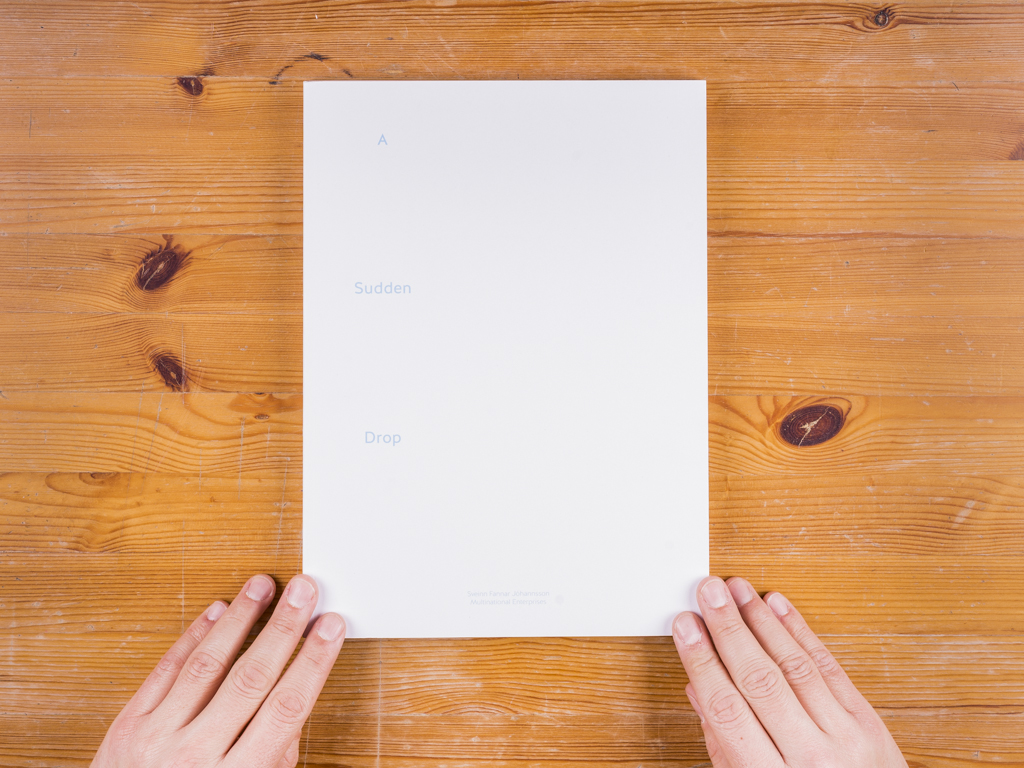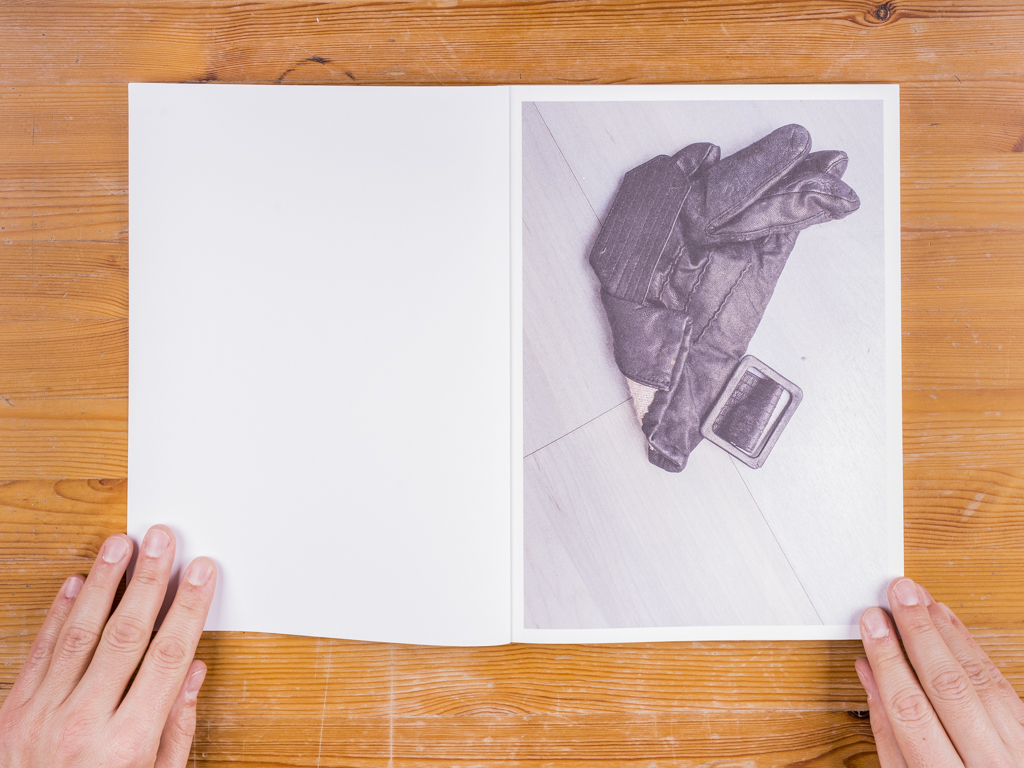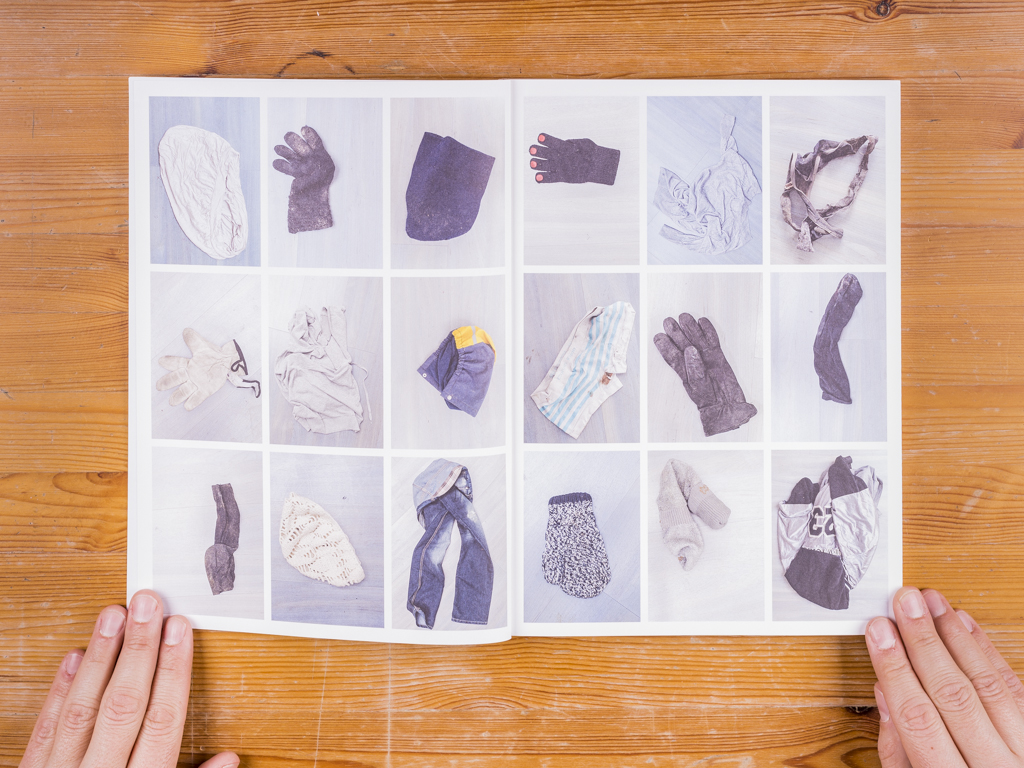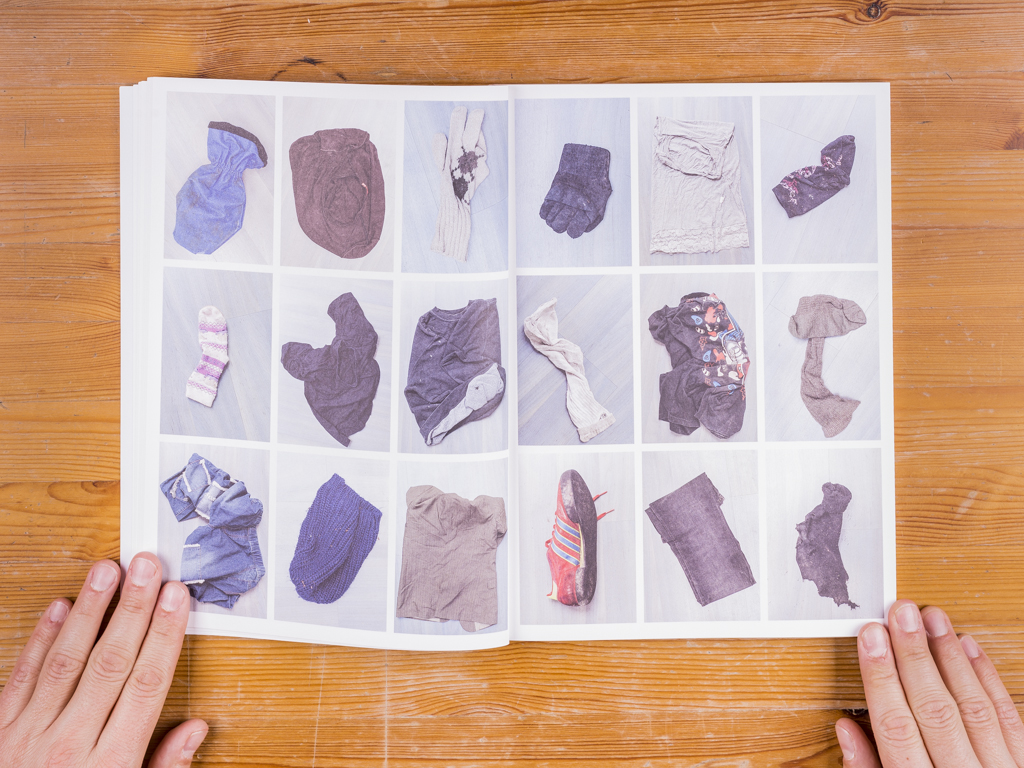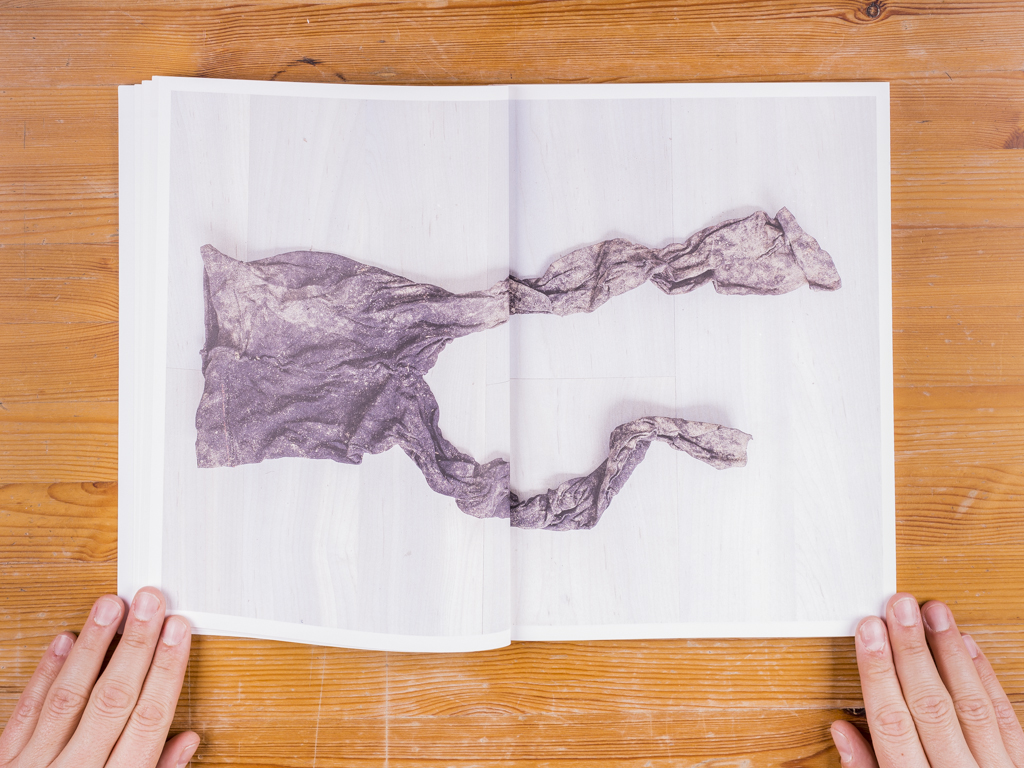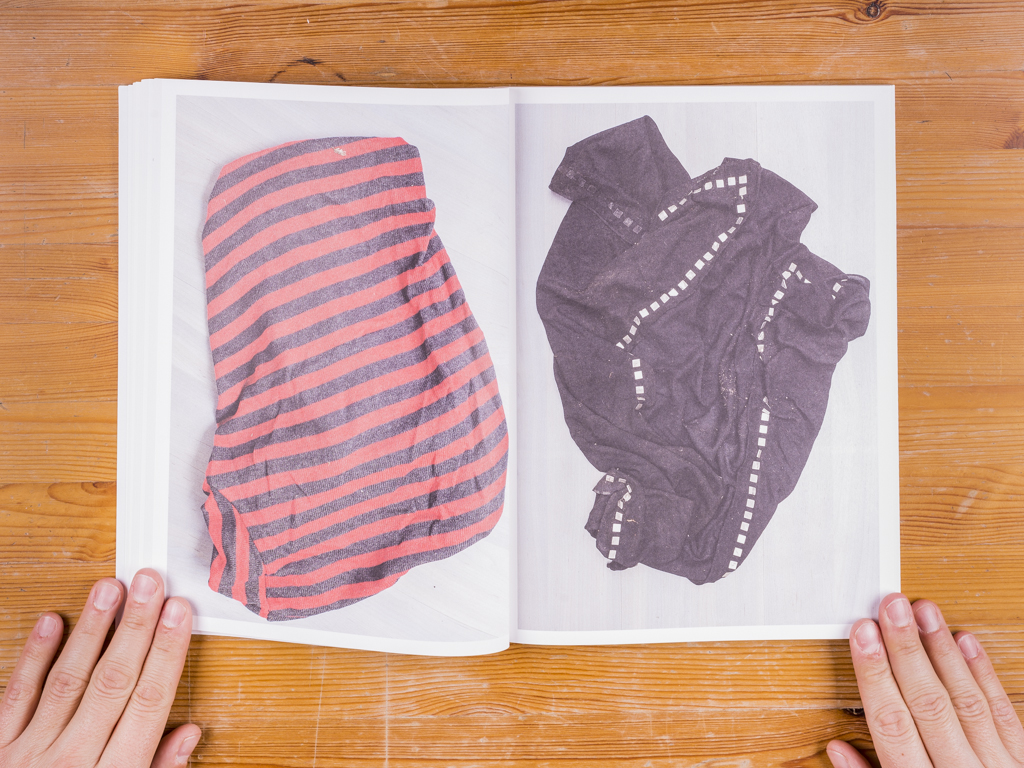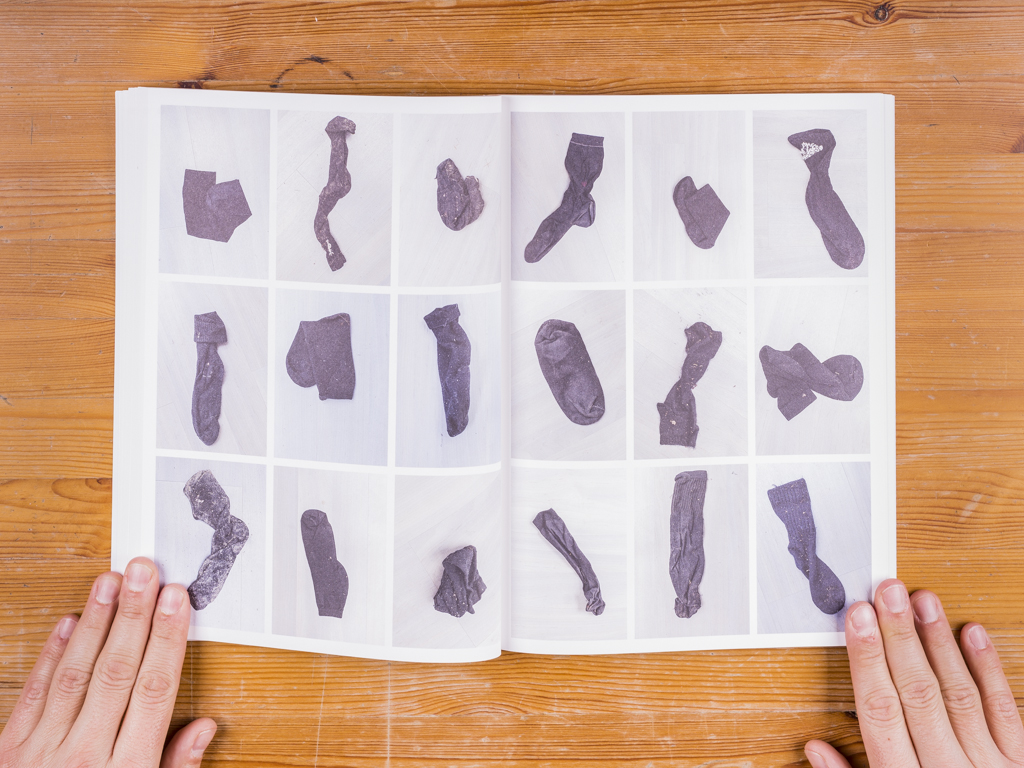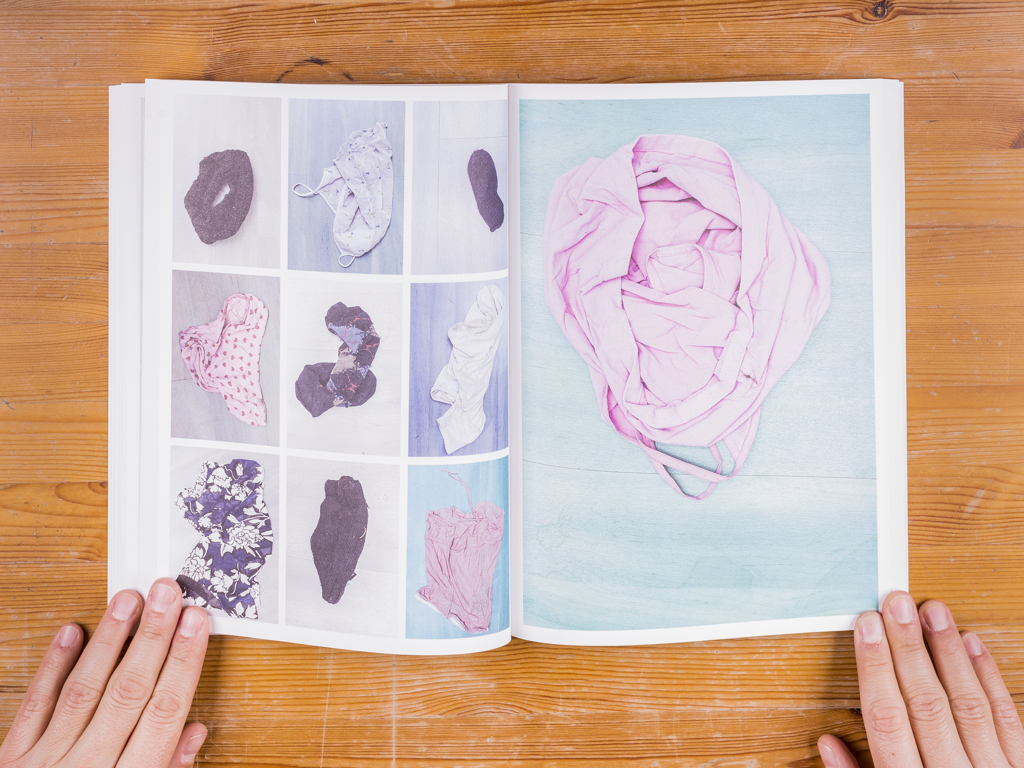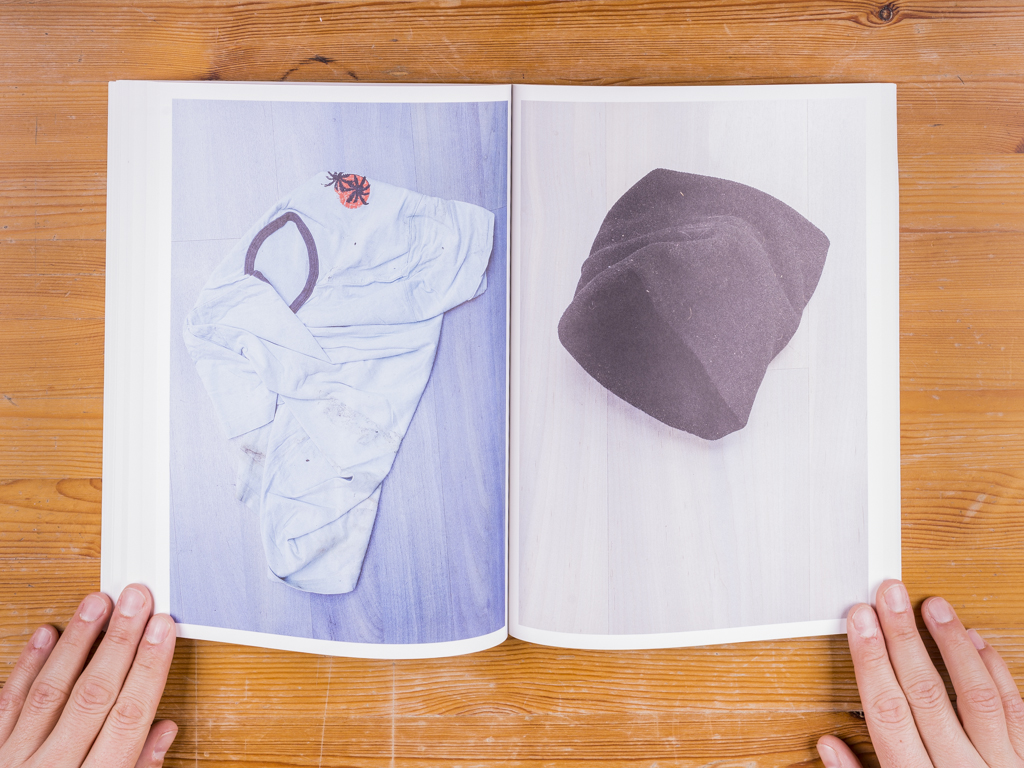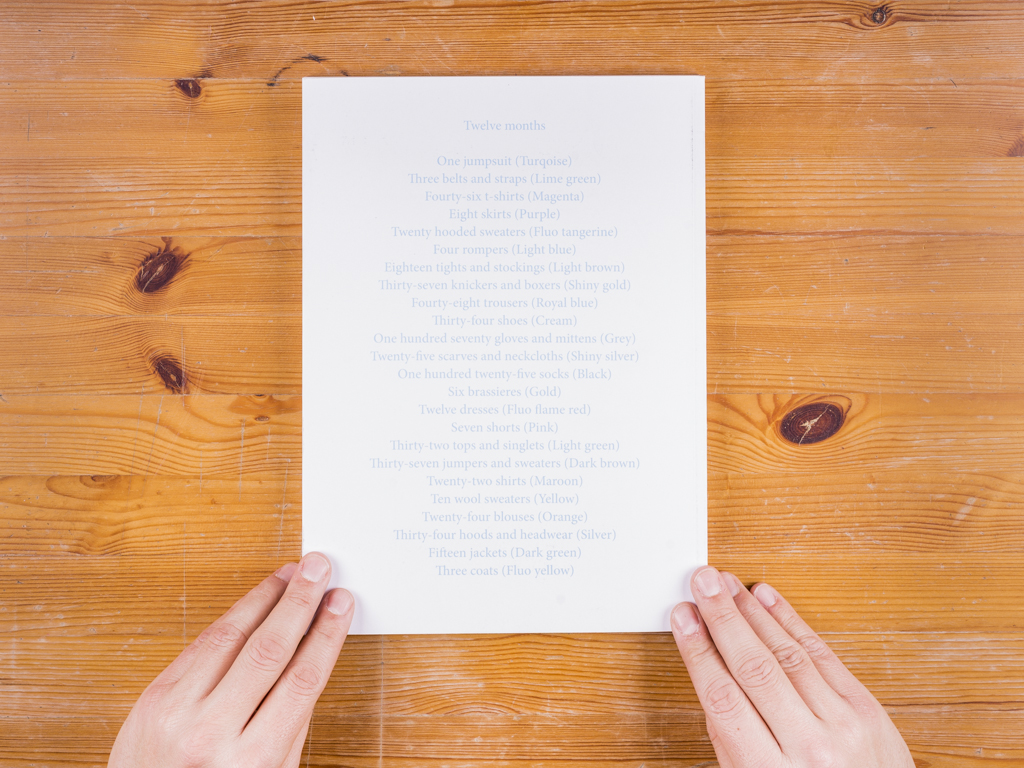 Title:

A Sudden Drop / Eight and a Half Days

Artist:

Sveinn Fannar Jóhannsson

Additional Contributor:

Essay by Stian Gabrielsen

Designer:

Sveinn Fannar Jóhannsson

Editor:

Sveinn Fannar Jóhannsson

Imprint:

Multinational Enterprises

Printer:

RK Grafisk, Oslo, Norway

Publication date and place:

April 2015 / Oslo, Norway

Edition:

500 / 600

Format, binding:

Softcover, perfect bound / Softcover, saddle stiched

Size:

21,1 x 29 x 1,6 cm / 19,5 x 27 cm

Number of pages and images:

192 pages, 743 photographic illustrations / 16 pages, 8 photographic illustrations

Type of printing and paper:

Offset printing / 300g Amber Grafic, 130g Munken Lynx and 150g Munken Print White

Retail price:

€25
Book description:
"A Sudden Drop features photographs of clothing found on streets in a central part of Oslo. The book is part of a larger body of work that includes cartographical material, sculptures and installations. The theme of these works – consumer consumption and decay in a specific geographical area – takes on a somewhat abstract and scientific tone. Jóhannsson's photographic method follows up ideas he has explored in earlier publications: instrumentality is juxtaposed with temporality yet also infused with consumer aesthetics and technical misunderstandings. The booklet Eight and a Half Days, which documents what happens to the articles of clothing pictured in A Sudden Drop, is in some respects like a redundant insert; it can also be understood as a completing coda to the photographic book or as an independent work. The books also come as a Collector's Edition, wrapped in found underwear. Limited edition of 30 copies with an original color ink-jet print enclosed in an acid-free, cellulose archival folder, housed in a Hahnemühle archival box. Signed and dated."