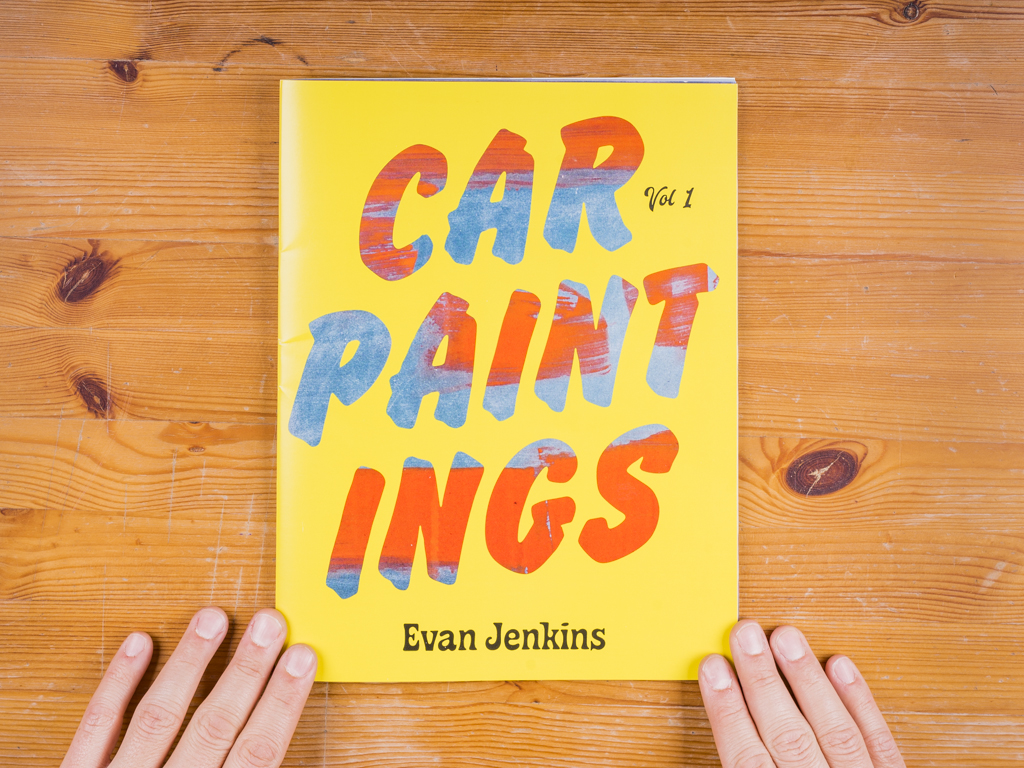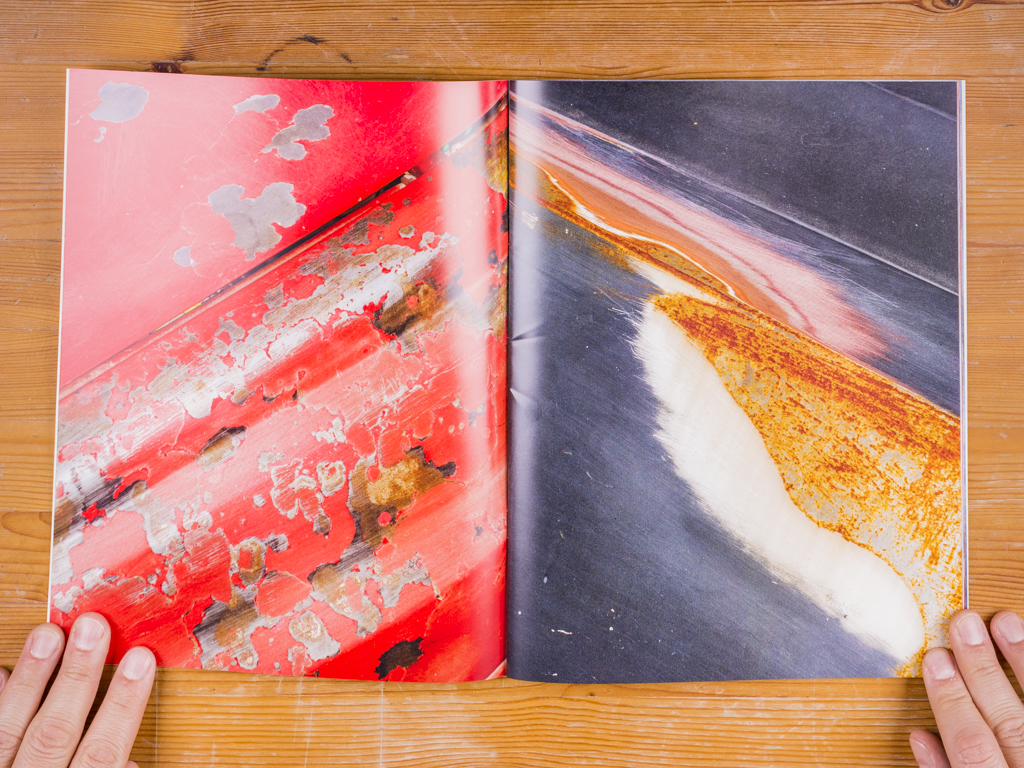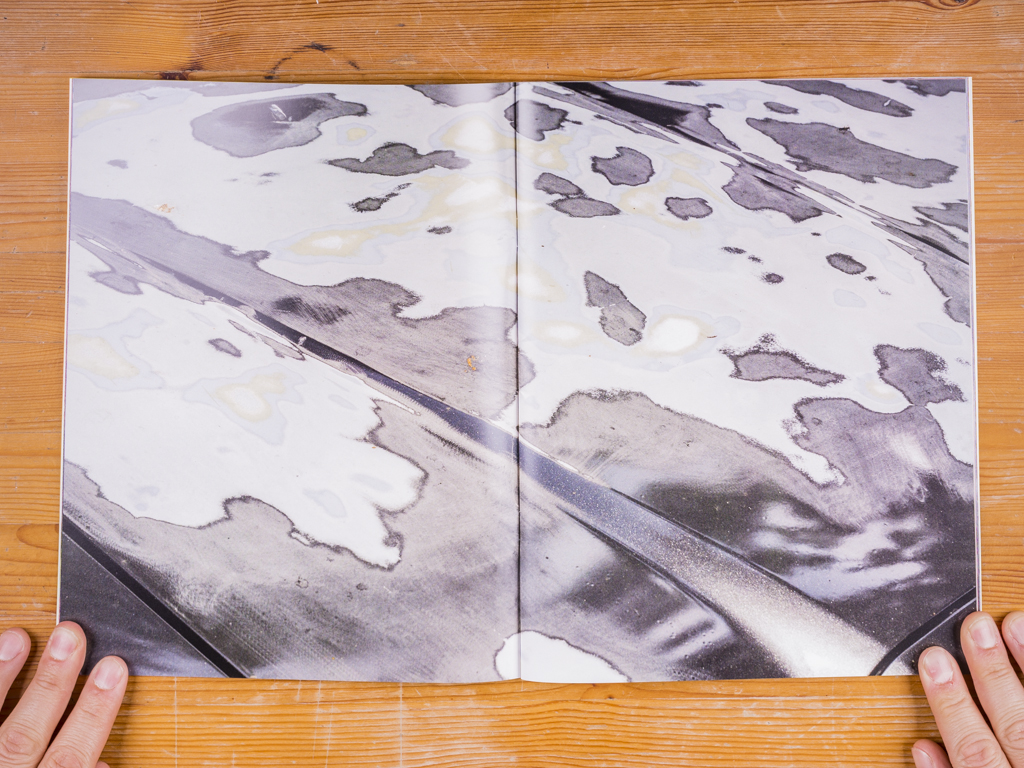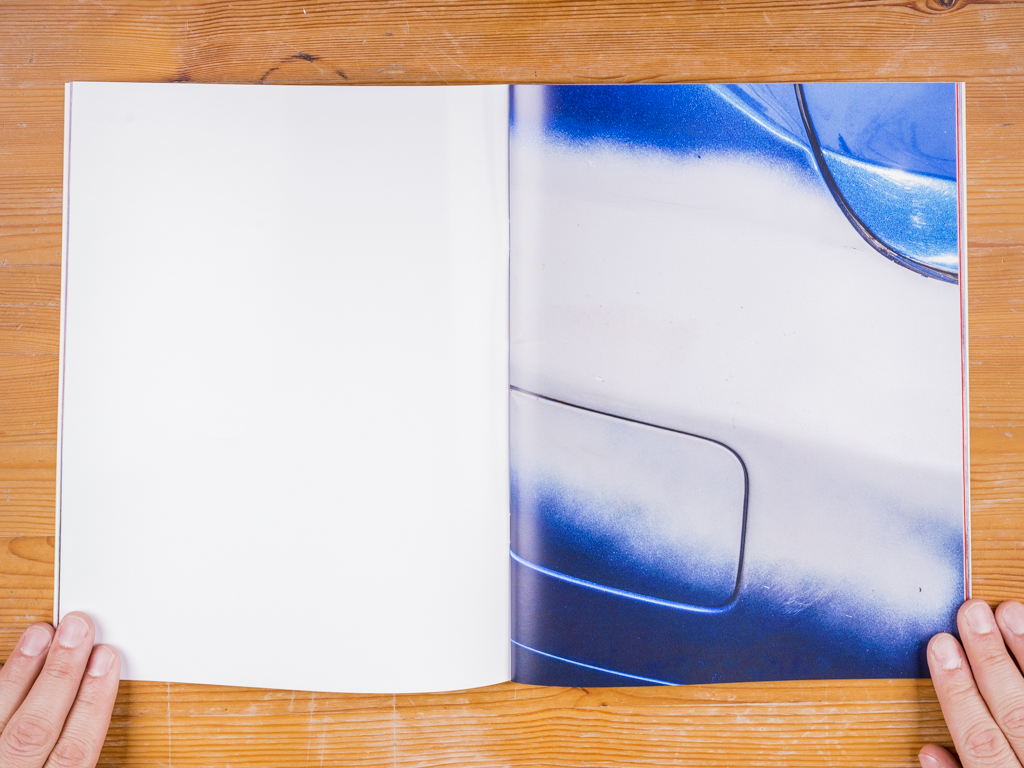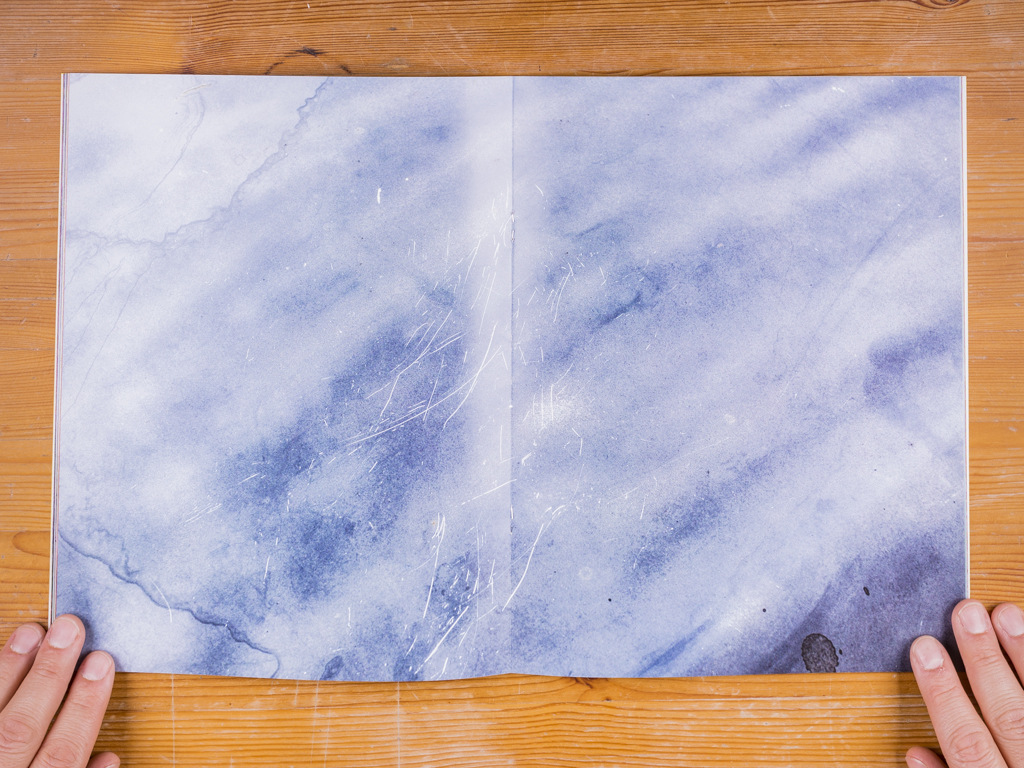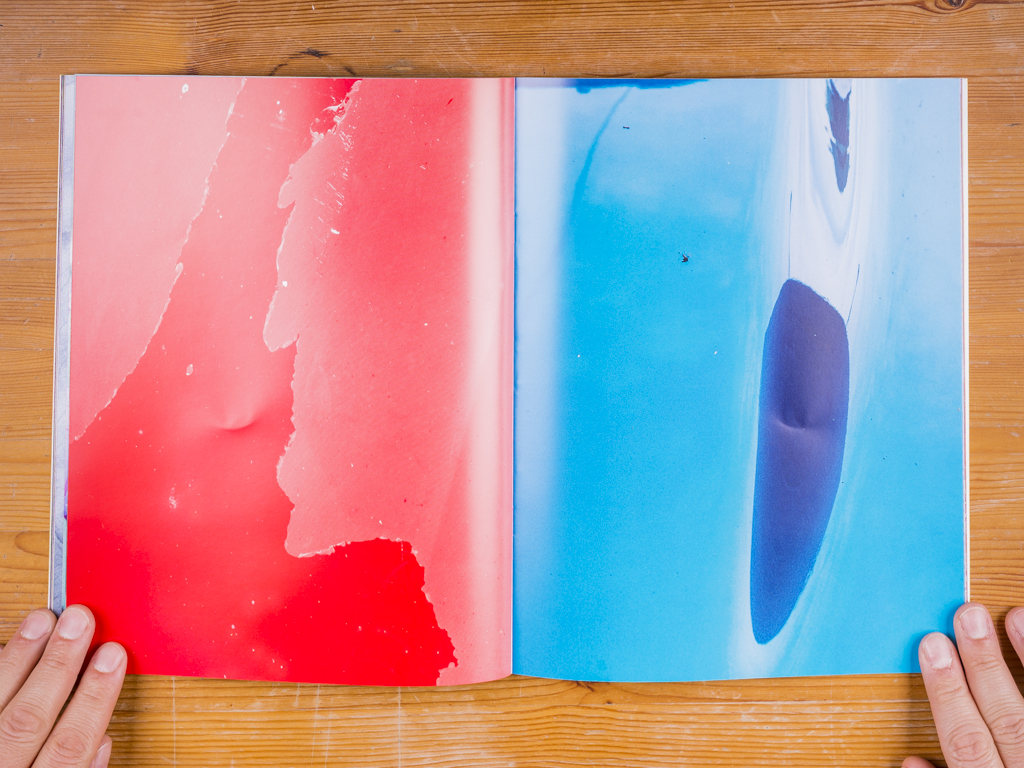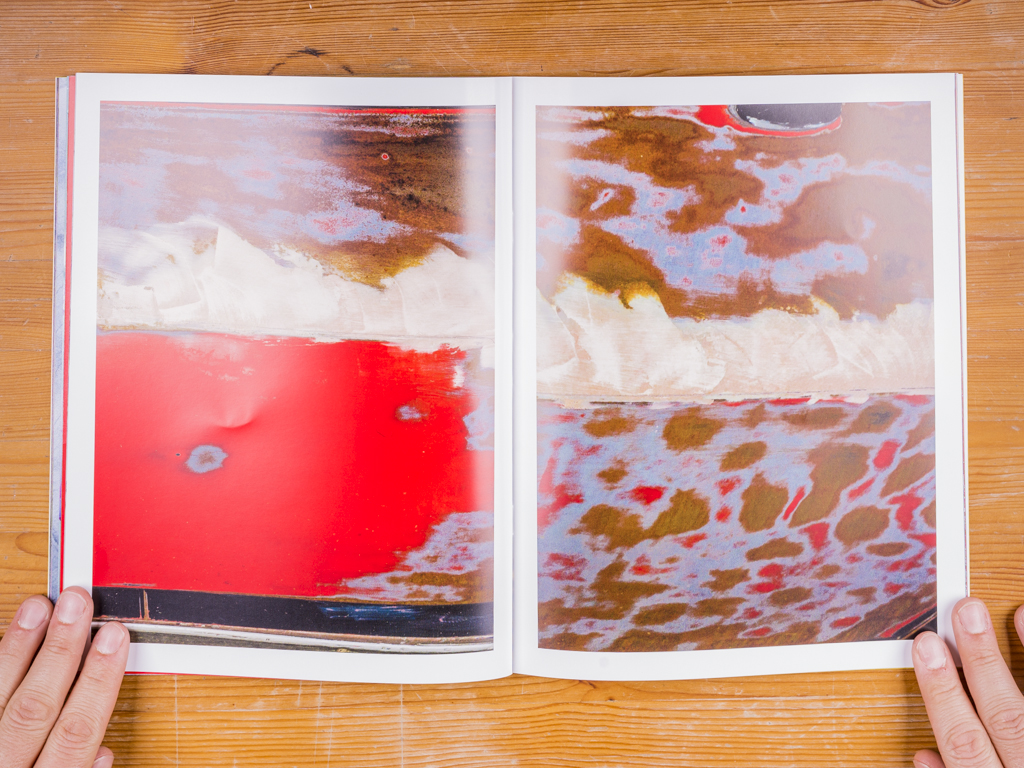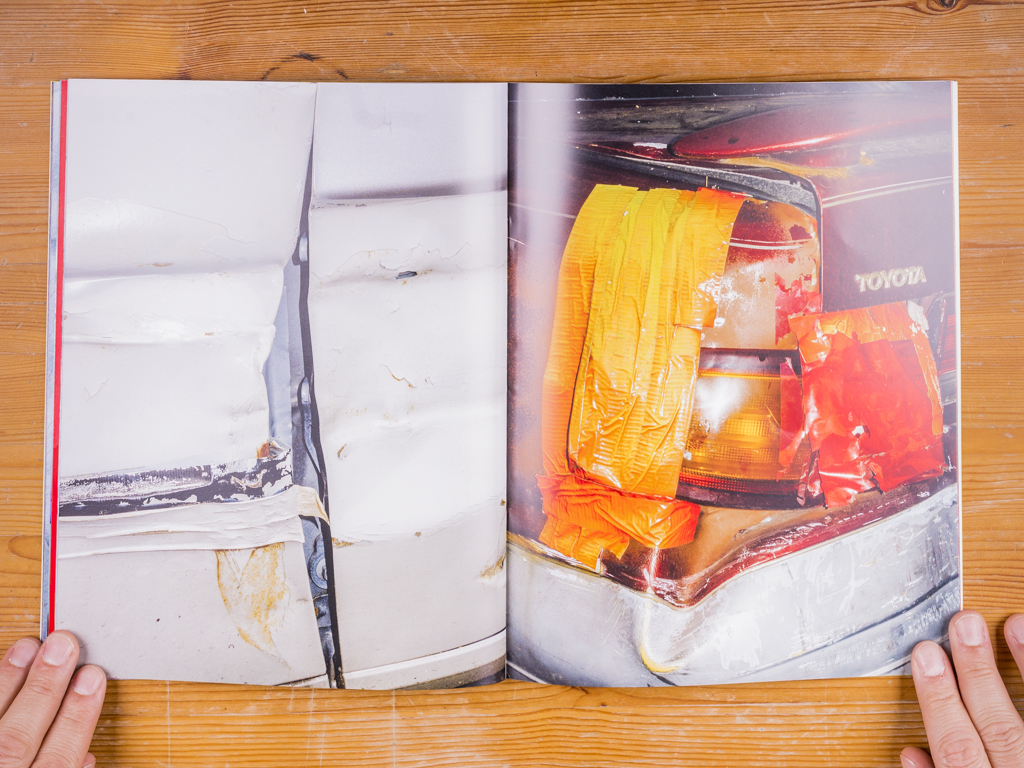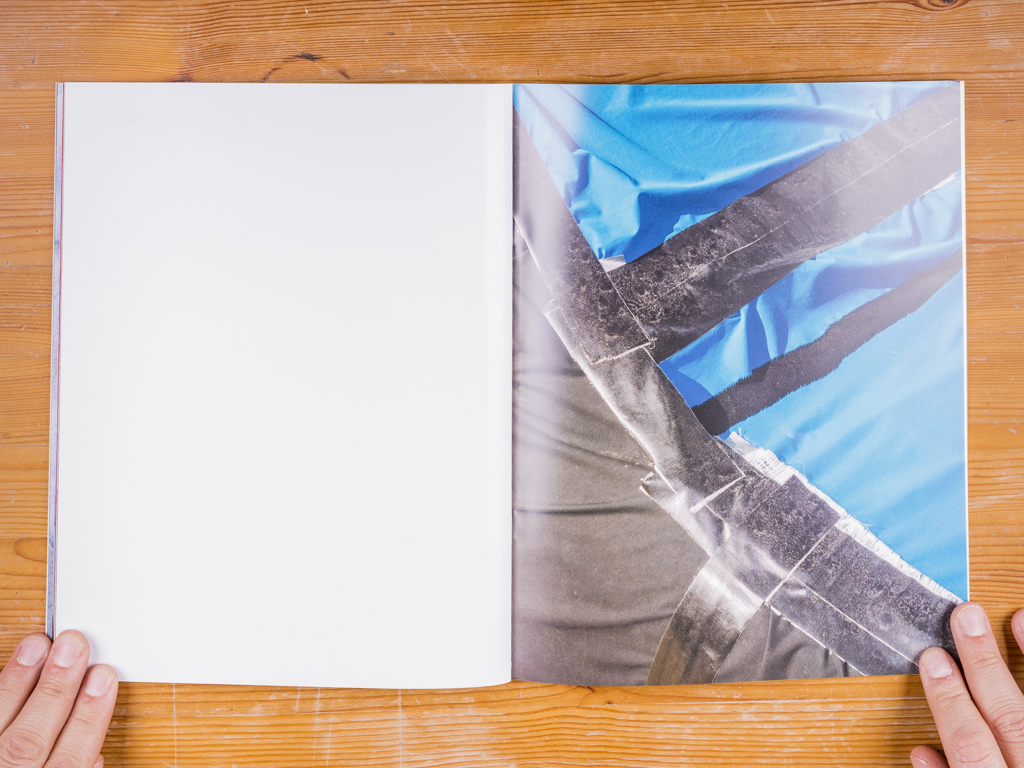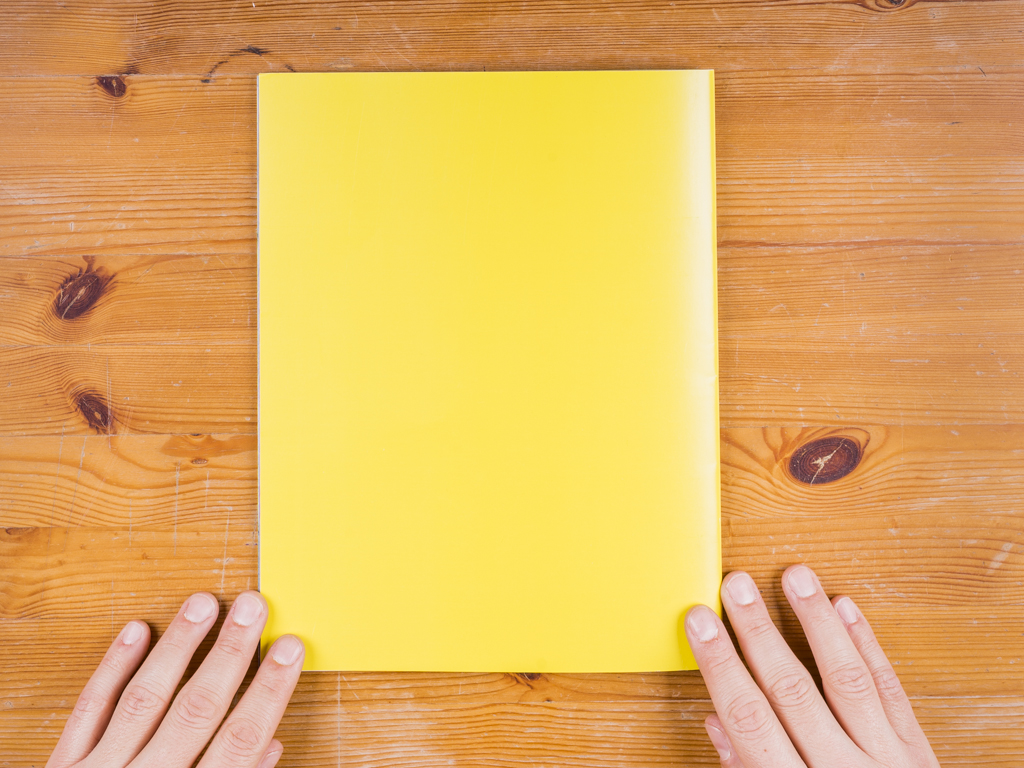 Title:

Car Paintings Vol. 1

Artist:

Evan Jenkins

Additional Contributor:

Text by Kate Sierzputowski

Designer:

Monica Jost - Nitewerk

Editor:

Self-edited

Printer:

Graphic Arts Studio - Lake Barrington, IL. USA

Publication date and place:

September, 2017 / Chicago, USA

Edition:

100

Format, binding:

Softcover, Hidden staple binding

Size:

27.7 x 21.3 cm

Number of pages and images:

54 / 39 Color Images

Type of printing and paper:

Digital Offset (Indigo), 100 # Gloss Text

Retail price:

$25
Book description:
CAR PAINTINGS VOL. 1 is the culmination and first installation of an ongoing project that began in 2013. The book is comprised of close-up photographs of automobile surfaces that have been dented, scraped, customized and repaired over time. While first focusing on formal elements and "painterly" gestures, the images simultaneously reflect on automotive, cultural, and personal histories.