The Italian artist talks about parallel worlds, crime journals from the 1930s, and tells us about an esoteric sculpture garden based on Tarot cards.
1. Show us a sample of your work.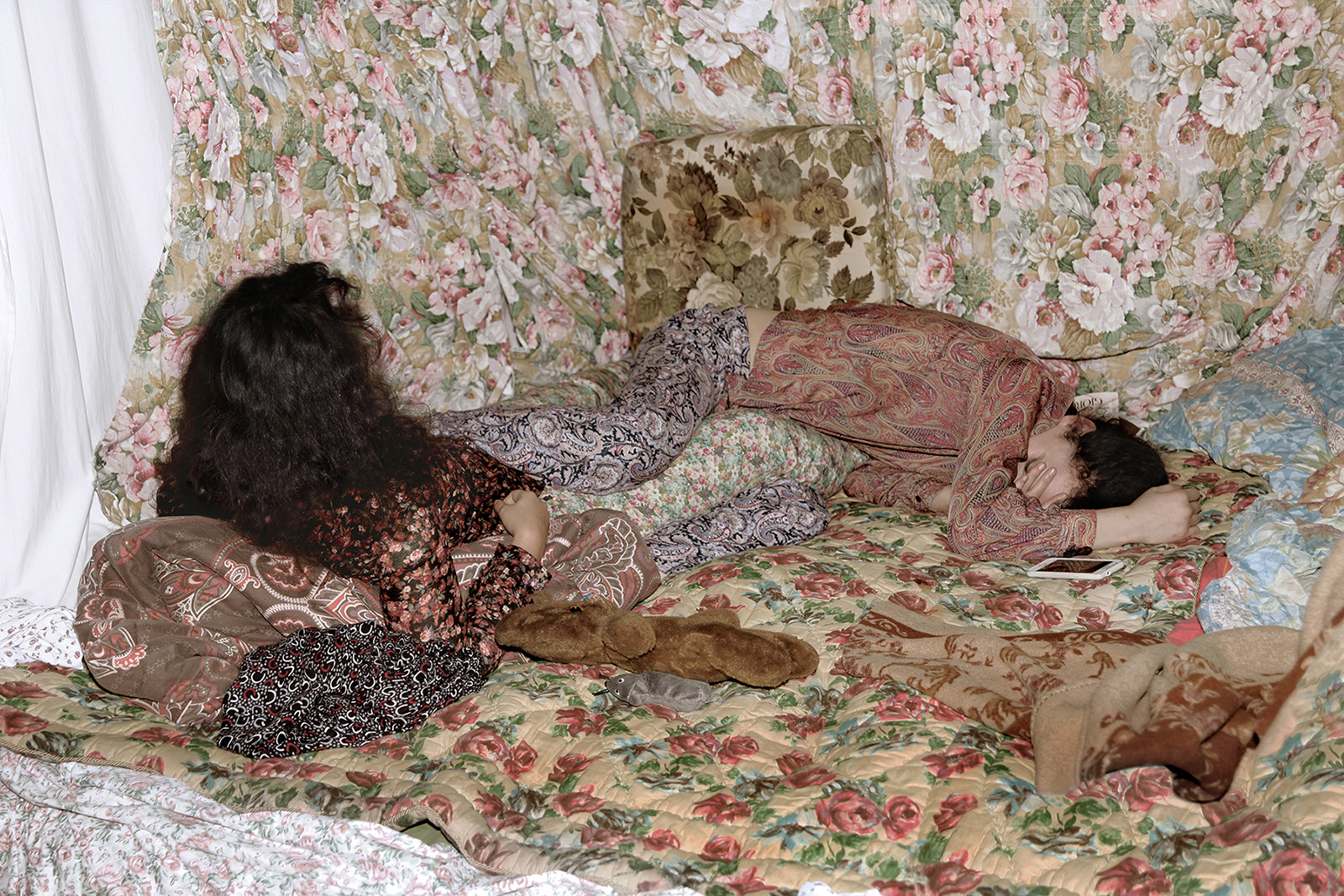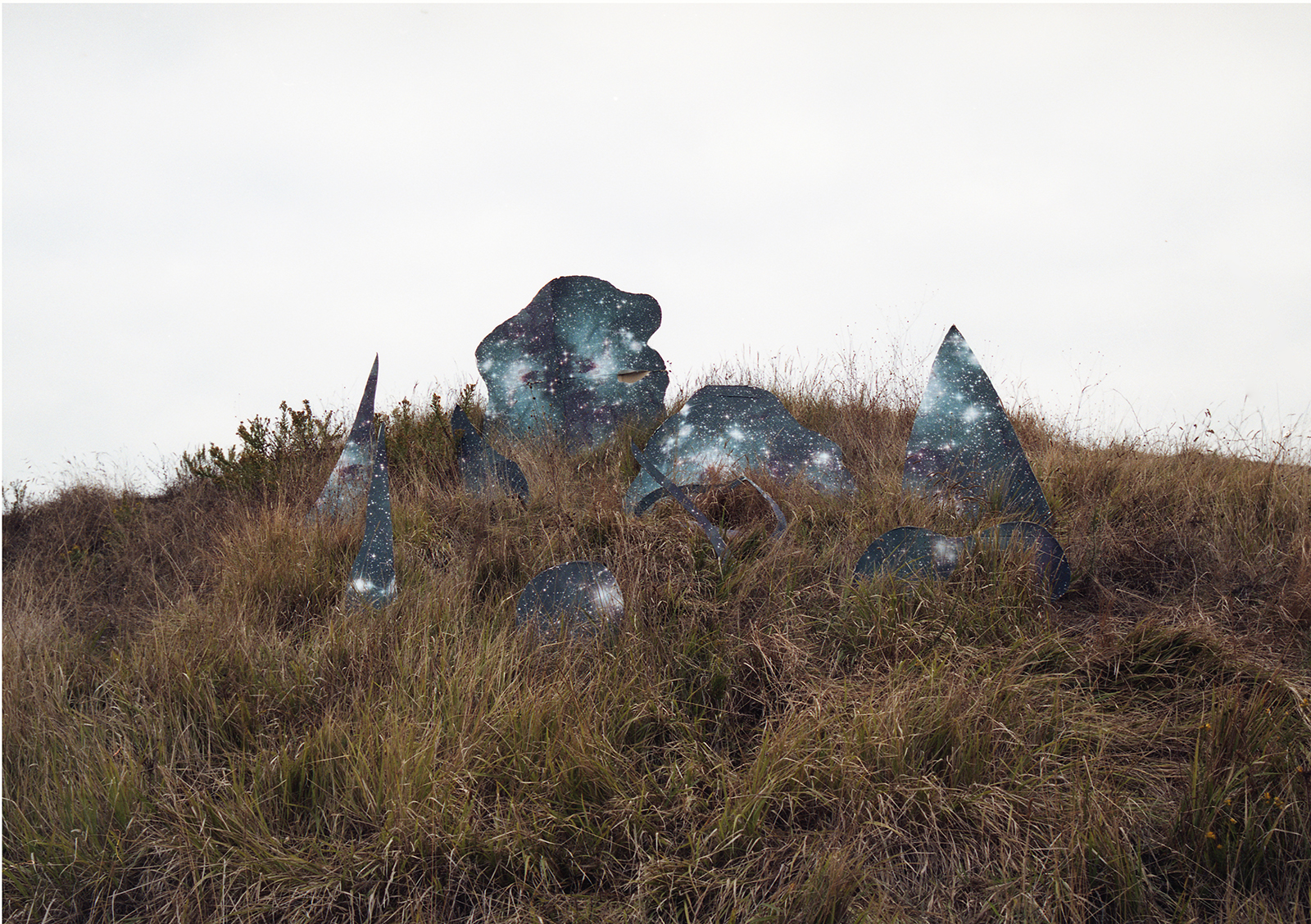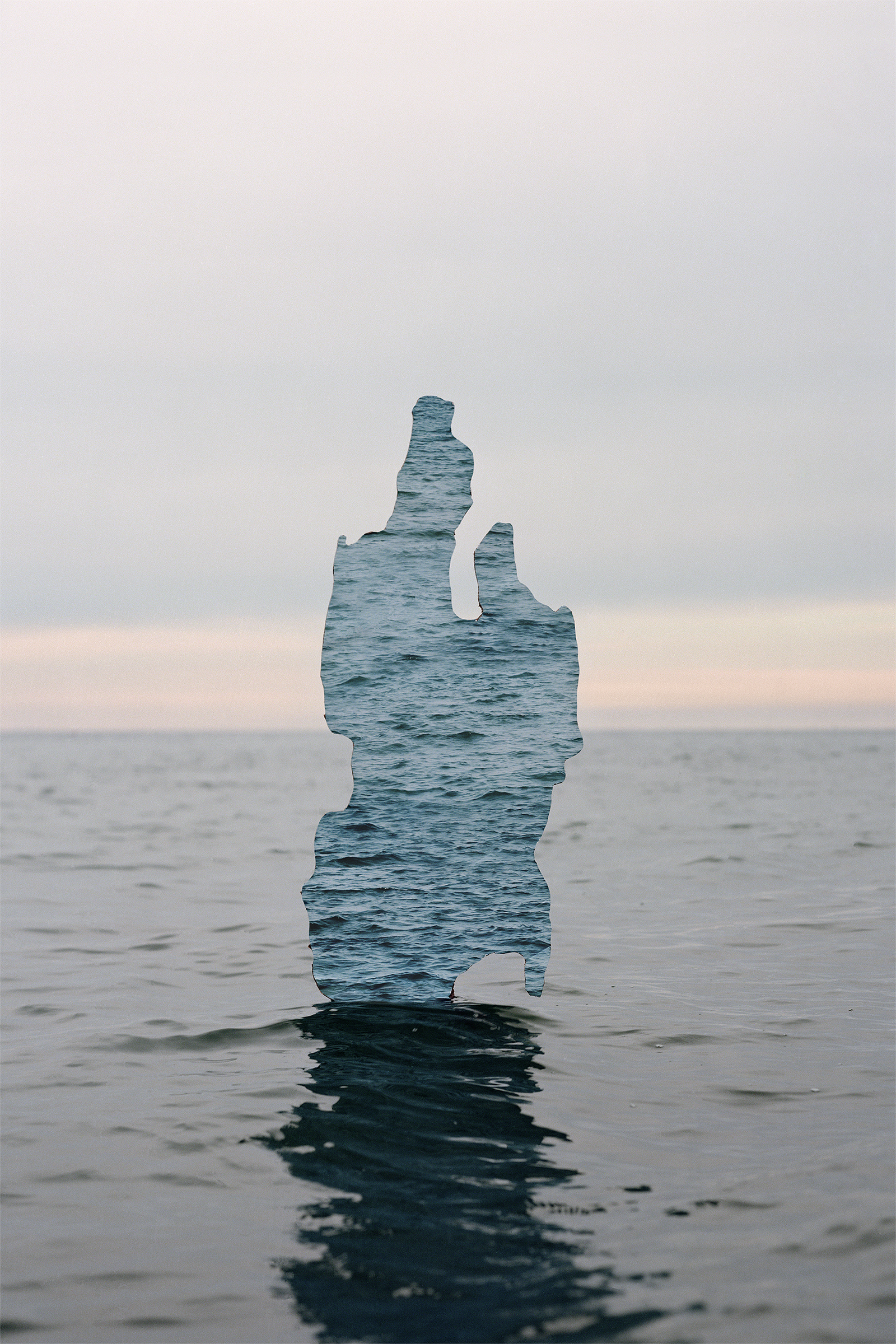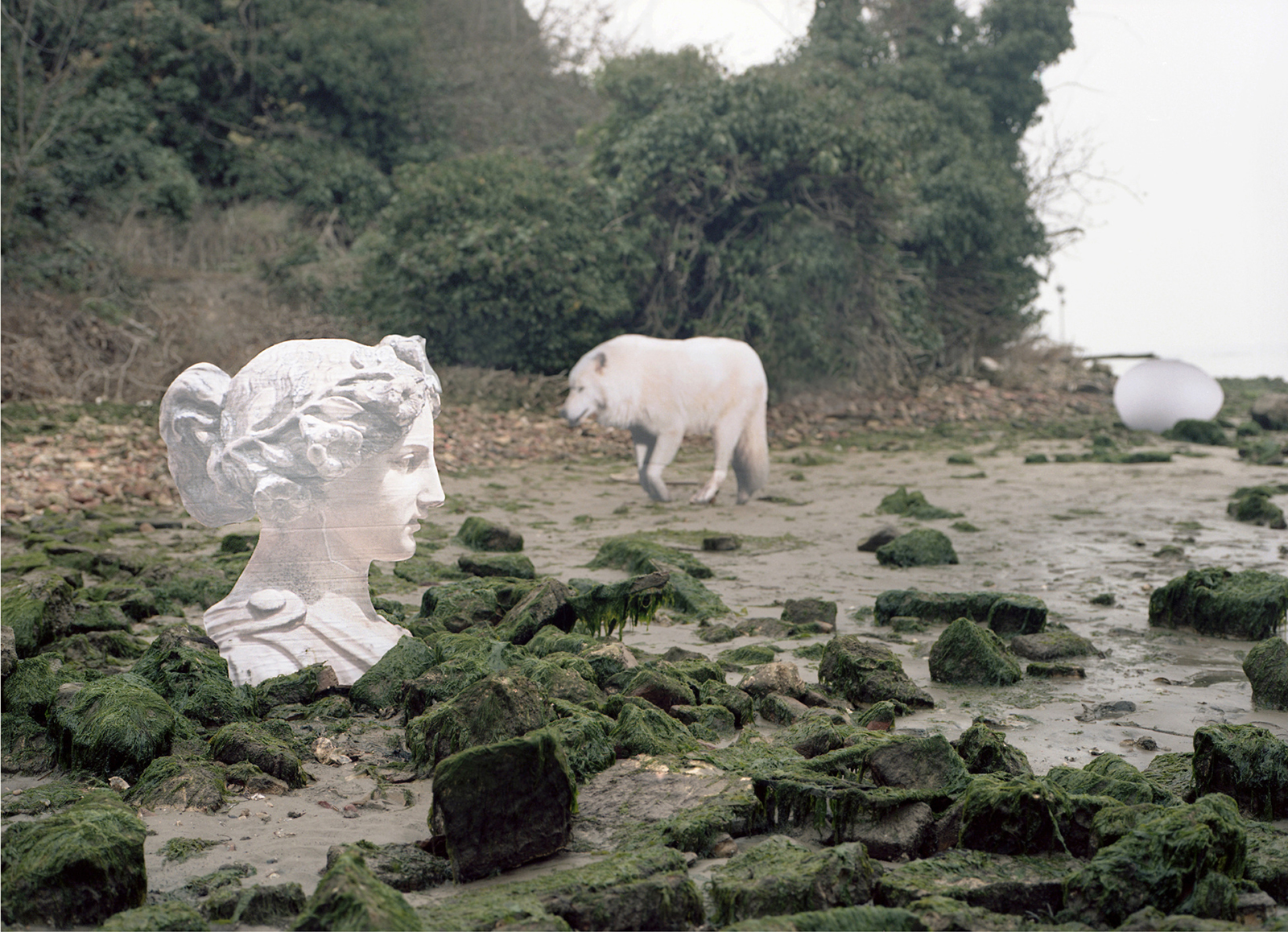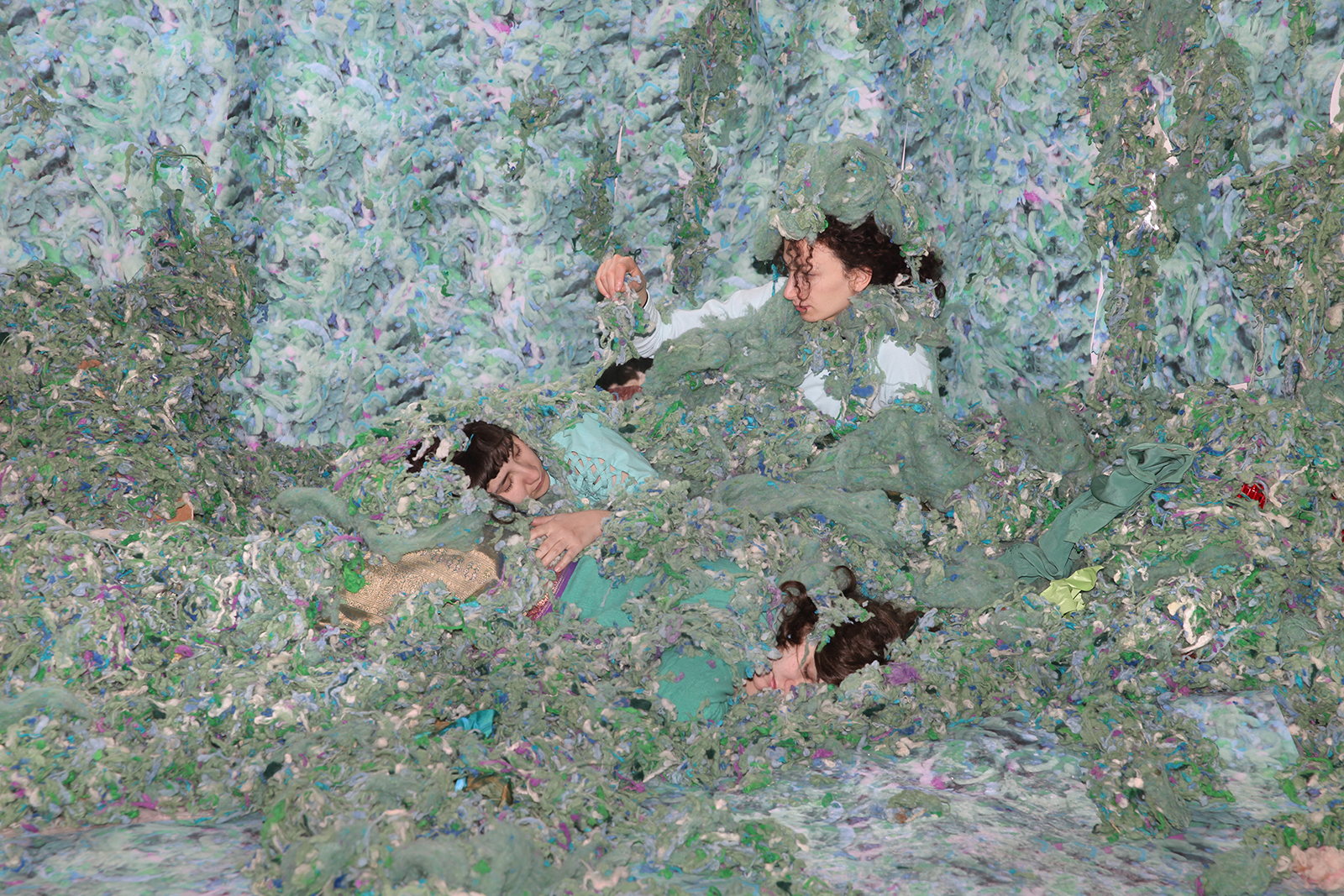 1. Untitled (from One of Us), 100 x 150cm, inkjet print, 2015, ed. of 5 plus 2AP
2. Arcadia. Third Attempt #1, c-print, 45 x 63 cm, 2016, ed. of 3 plus 2AP
3. Stella Maris, inkjet print, 150 x 100cm, 2017, ed. of 5 plus 2AP
4. The island, c-print, 50 x 70 cm, 2016, ed. of 3 plus 2AP
5. Untitled #6 (from One of Us), inkjet print, 100 x 150cm, 2017, ed. of 5 plus 2AP
2. What research is currently most informing your practice?
My work feeds on microcosms, small underground stories, rediscovered rites, trip-ups and the dreams of myself and others. It always sets out from an exploration of that which surrounds me, whether a stolen moment in an old bus or the potential of an inaccessible little island, and tries to look back at it in amazement, restage it, glorify it without demistifying it.
Lately I have been working on the co-existence of apparently very different worlds, and how their intertwining within the photographic image can give life to a different perception of space and time.
3. Which photograph are you obsessed with right now and why?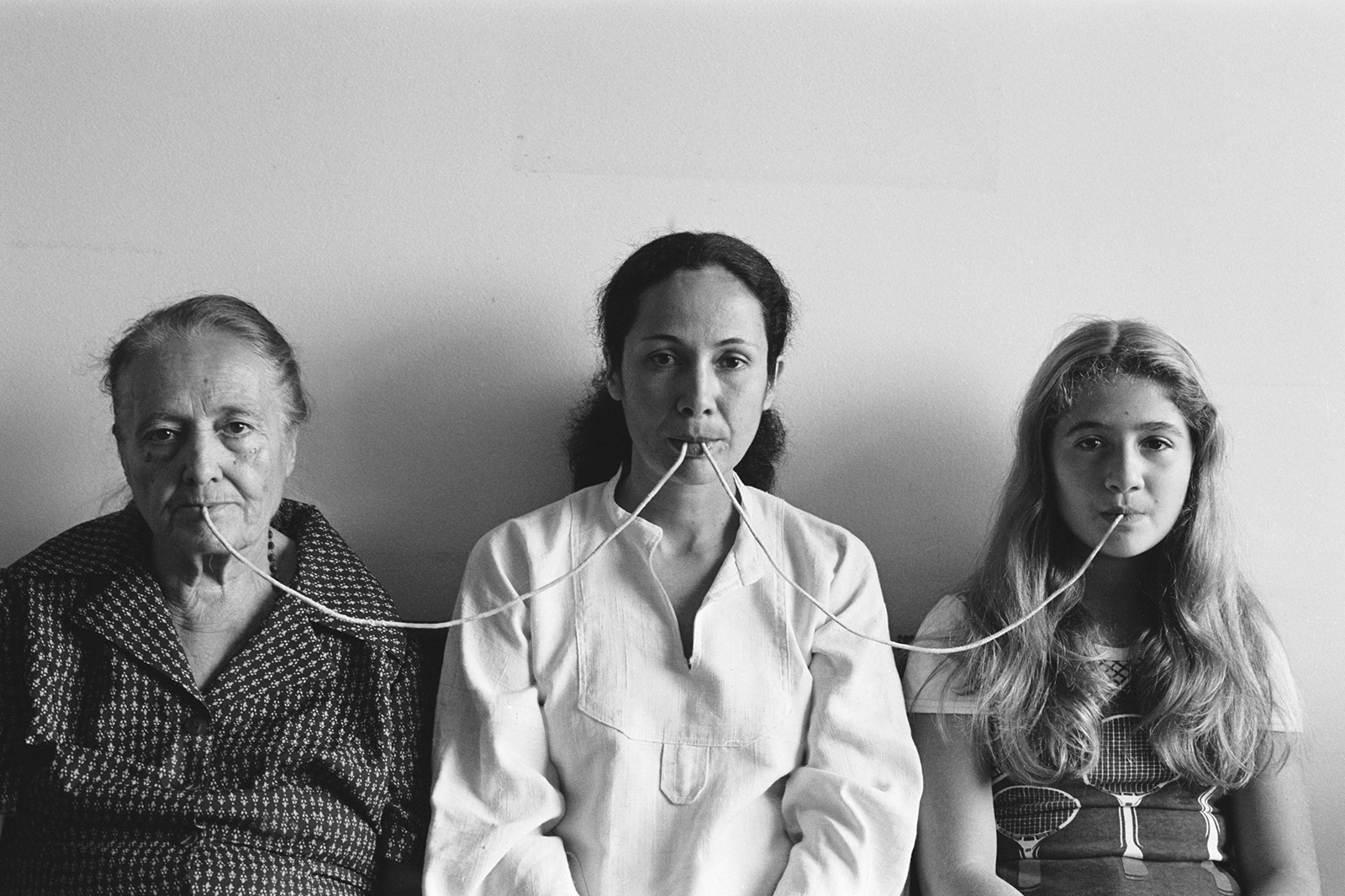 Anna Maria Maiolino, Por um Fio ("By a Thread"), from 1976 Photopoemaction series. Because it is naked reality which becomes magical without knowing it.
4. What video can you not stop watching?
5. Can you give us five links to things you think we should know about?
6. How many photos do you have right now on your phone? Please share one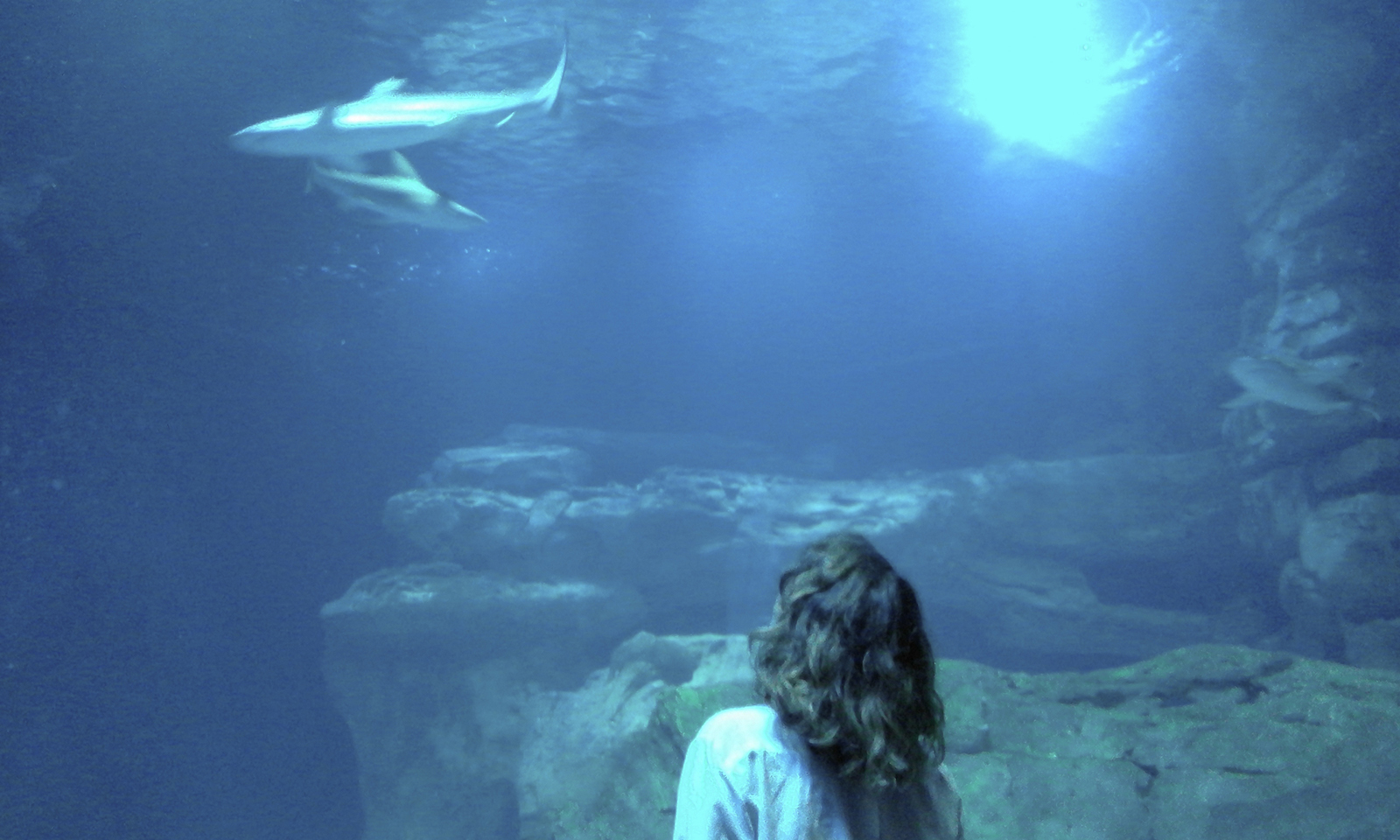 …and feel free to give us some context if you feel like it.
This is me at the Aquarium de Paris this winter. Antonio sent me this photo. I have a terrible relationship with my mobile, I'm always leaving it behind, or else I think it's on but it's actually turned off and I always realise too late. Lately I haven't even been using it to take photos, because the glass has broken and they come out fuzzy. Sometimes I tell myself I should buy a new one, but I always find an excuse to put it off. I think that in the end this broken, old and slow phone makes me feel freer. At the moment I have around 1200 photos, almost all of them screenshots or photos sent by other people.
7. Can you send us a pic of your desk/workspace?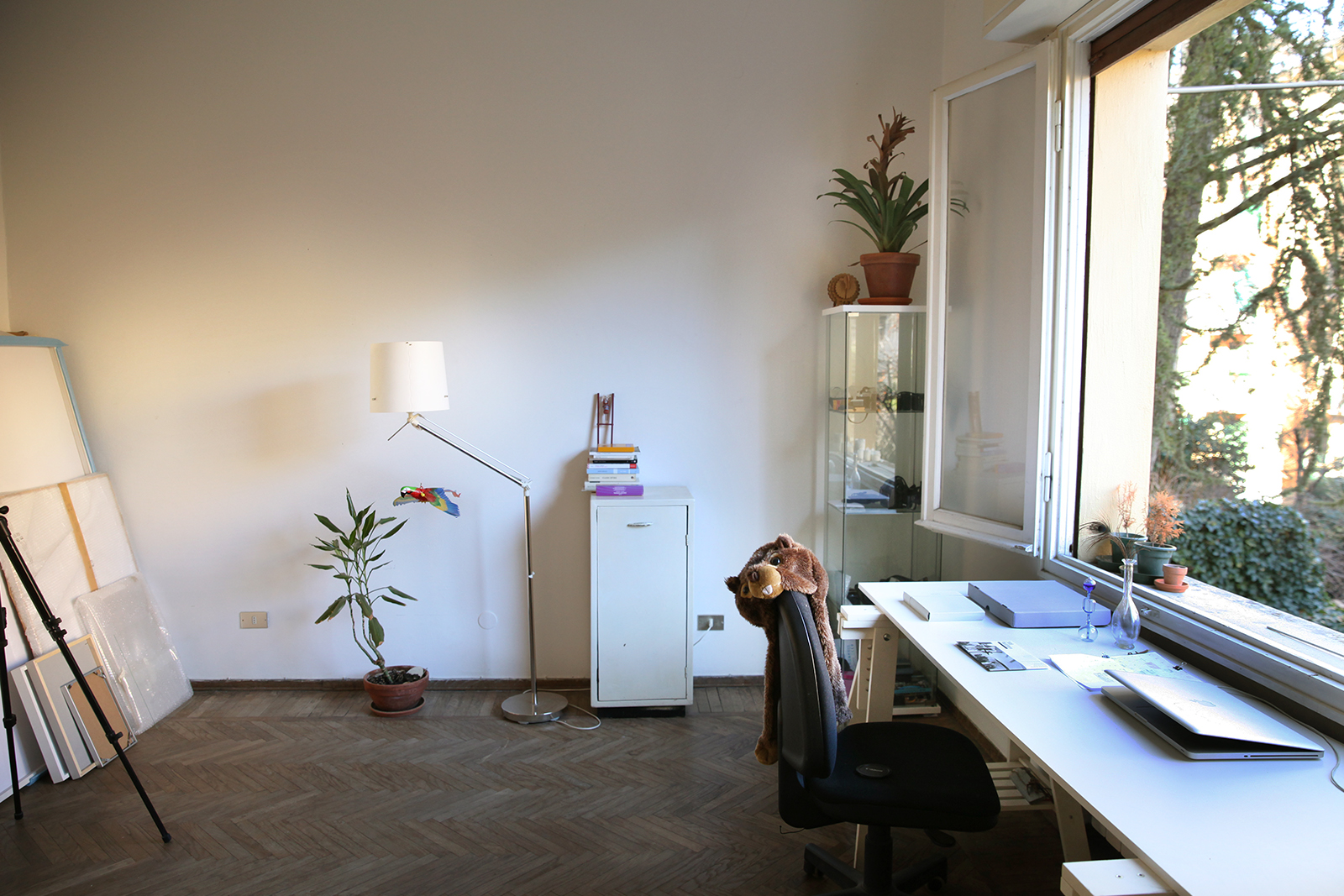 8. What is the most coveted photo book you own and why?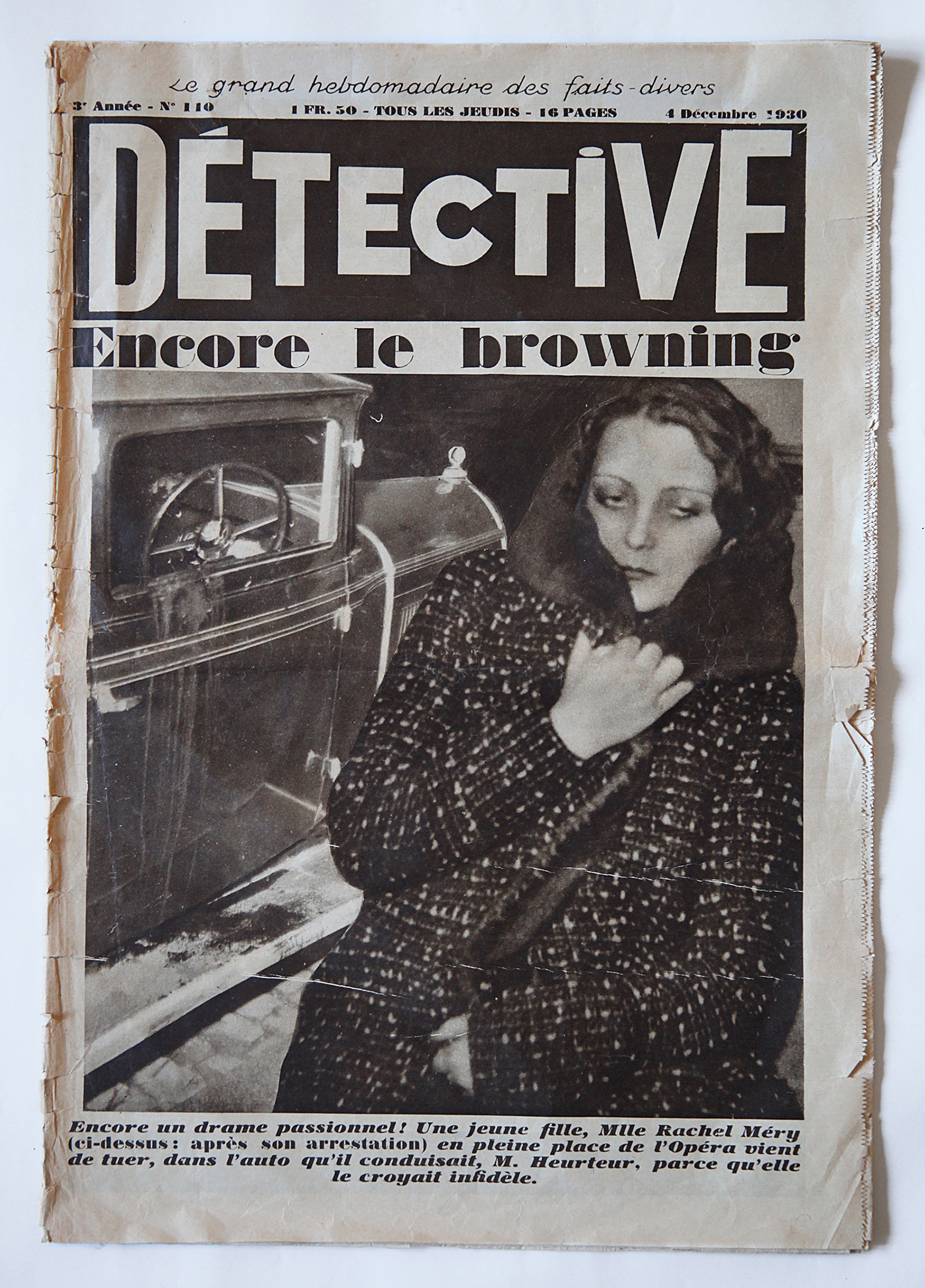 I have various photo books, but this journal that I bought recently at a booth in Paris is one of the most special things I own. It's a crime journal from the 1930s.
The grandiose title and the photomontage with Mlle Rachel Mery in front of the car on the day of the crime is practically an already written novel. I like the sort of second-class images which belong to a time when images were rarer, and once lost they might never have been found again.
Unjust application of the law, abuse of power, ignorance causing violence, inequality, the loss of freedom and free thought, the destruction of nature, corruption and decline, above all in my own country which I love so much.
10. What makes you happy?
Shared imagination. Areas of wilderness, open and silent; grandmothers' simple, clean old houses; loyal friends. The sea, nice dreams, my work, love.
About Rachele: Rachele lives between Venice and Bologna in Italy; she has studied in Venice, Paris and Zurich. Her work has featured in personal and collective exhibitions in Italy and abroad. In January she will be a participant in Plat(t)form at the Winterthur Fotomuseum, while she will be spending winter in Pennabilli, a village in central Italy. There she will develop a new series of works for ABITARE, a project commissioned by the Museum of Contemporary Photography in Cinisello Balsamo, the Triennale di Milano and the Italian Ministry of Cultural Heritage. In May she will begin a residence at I:space in Beijing.