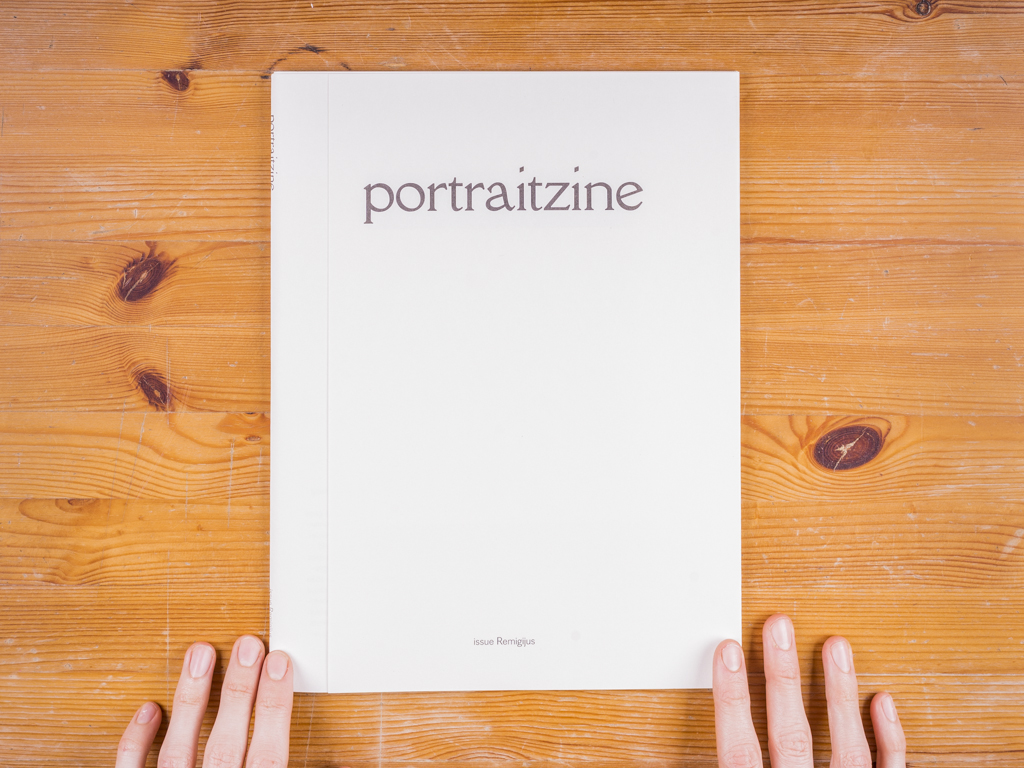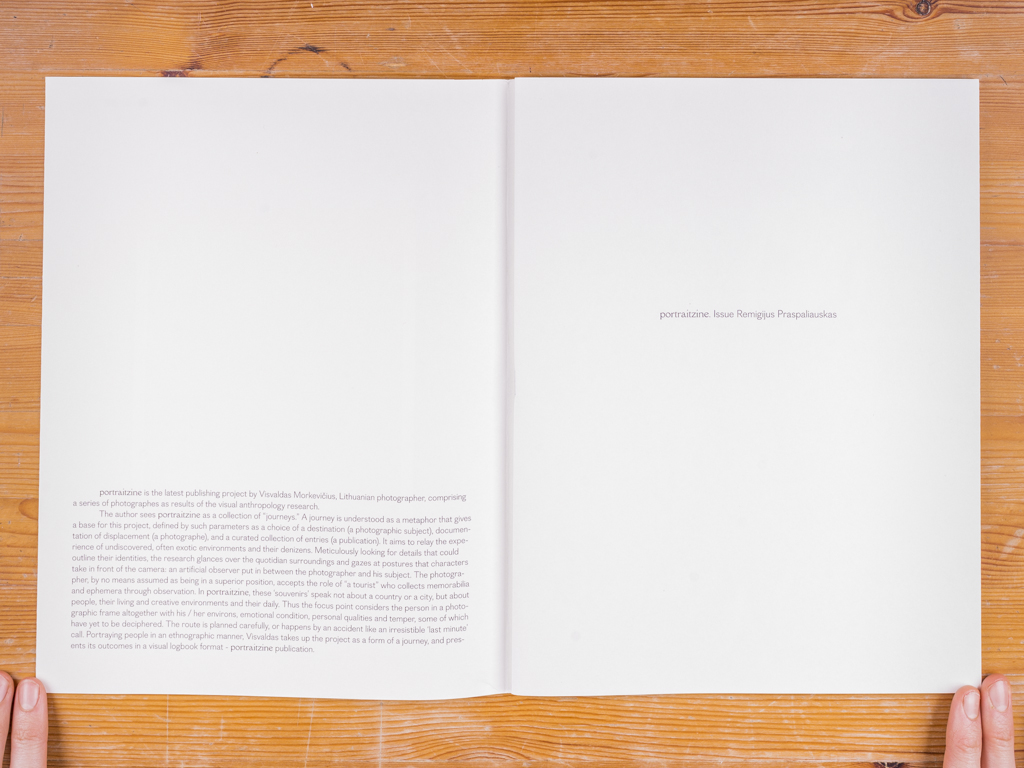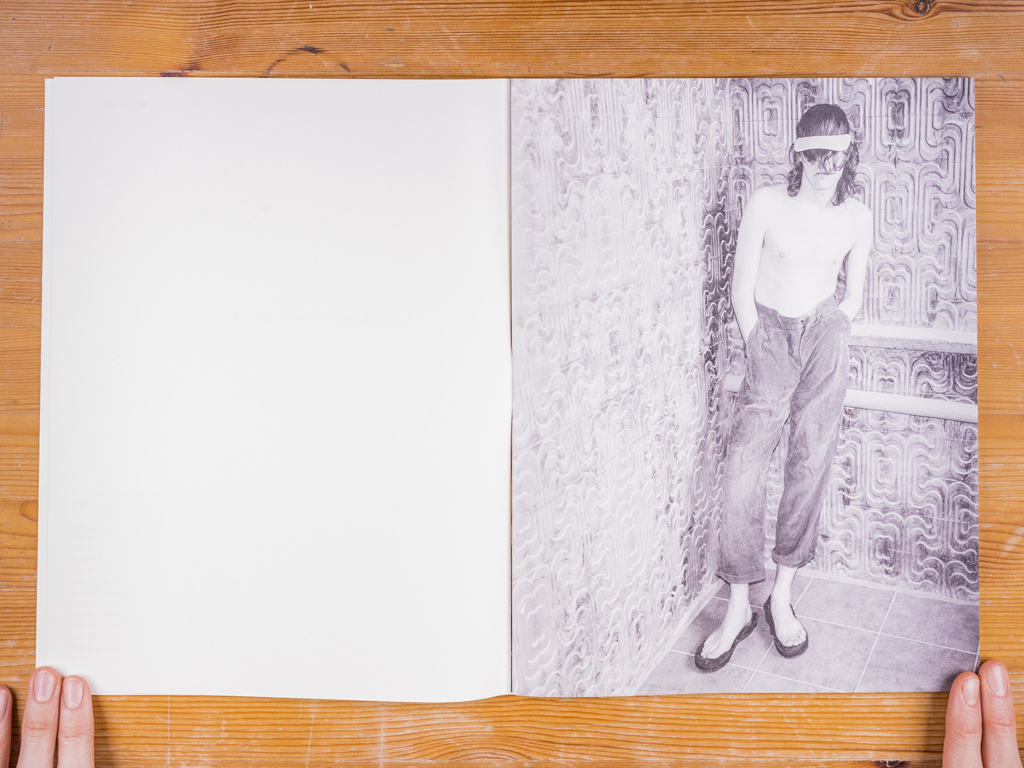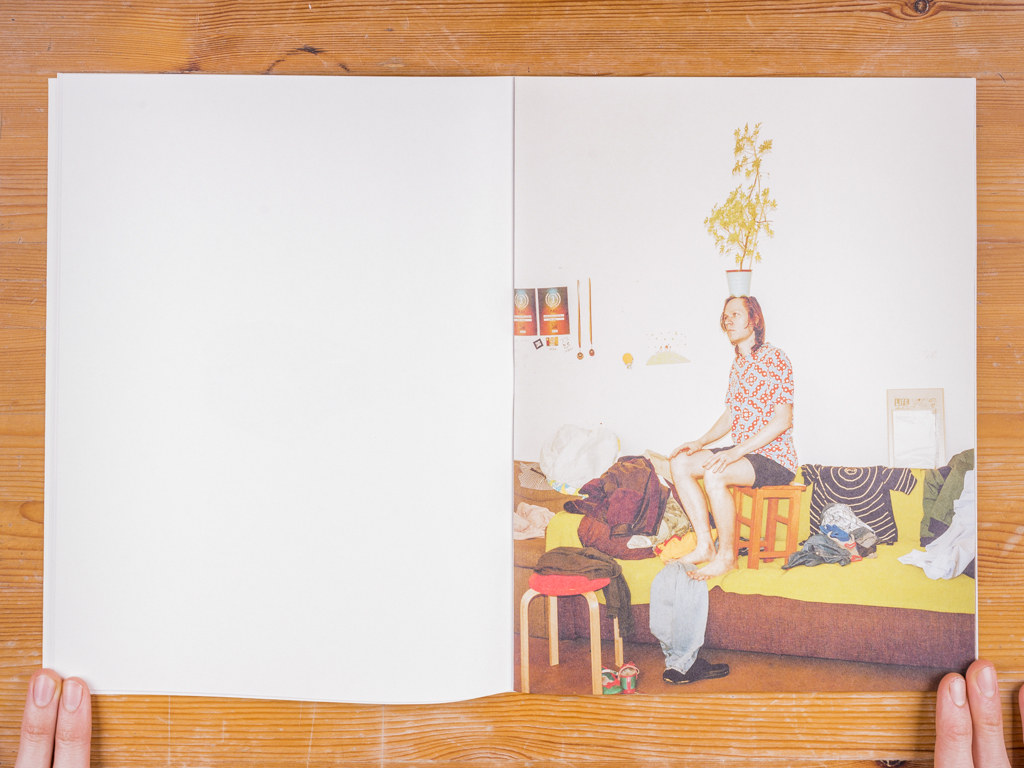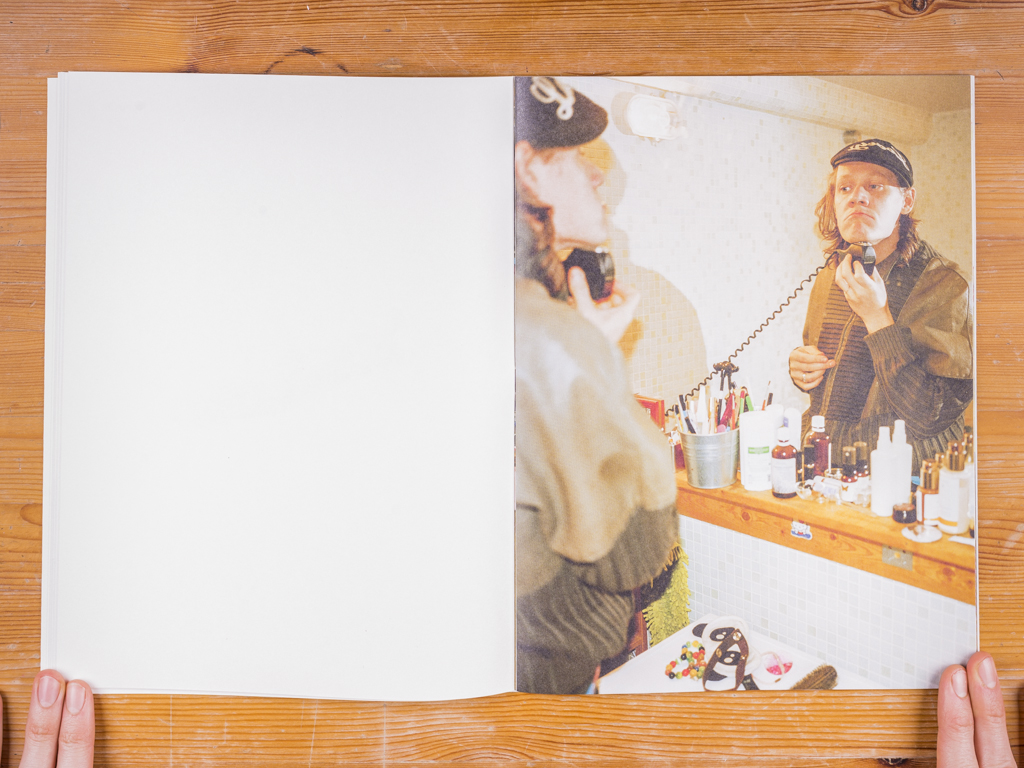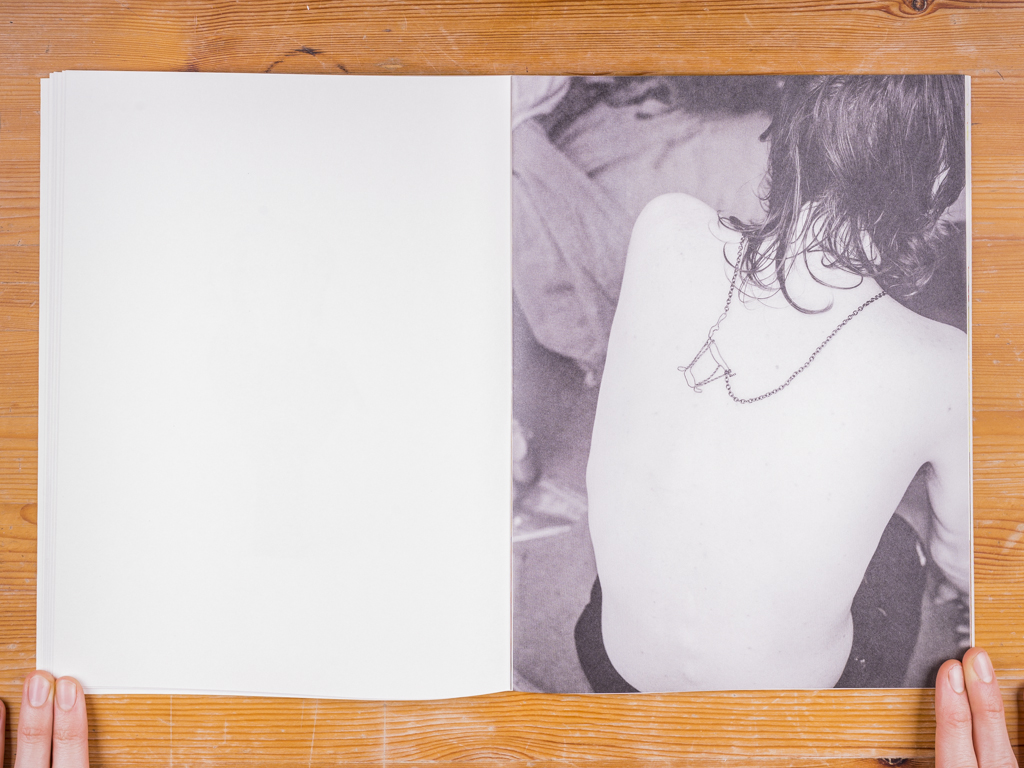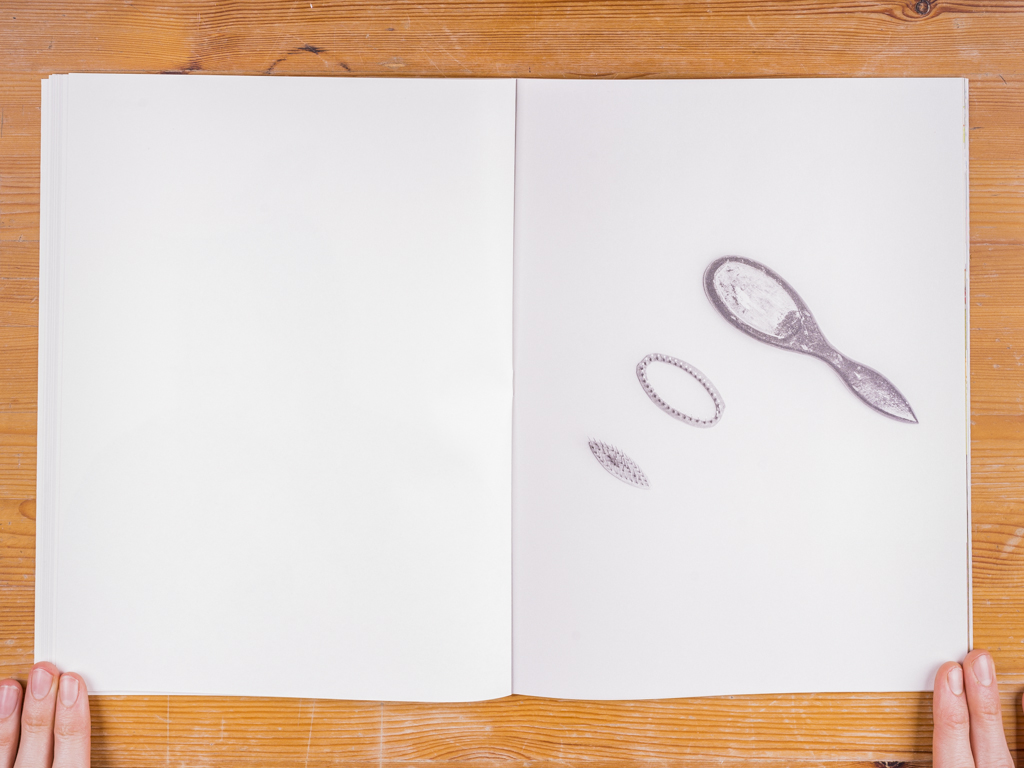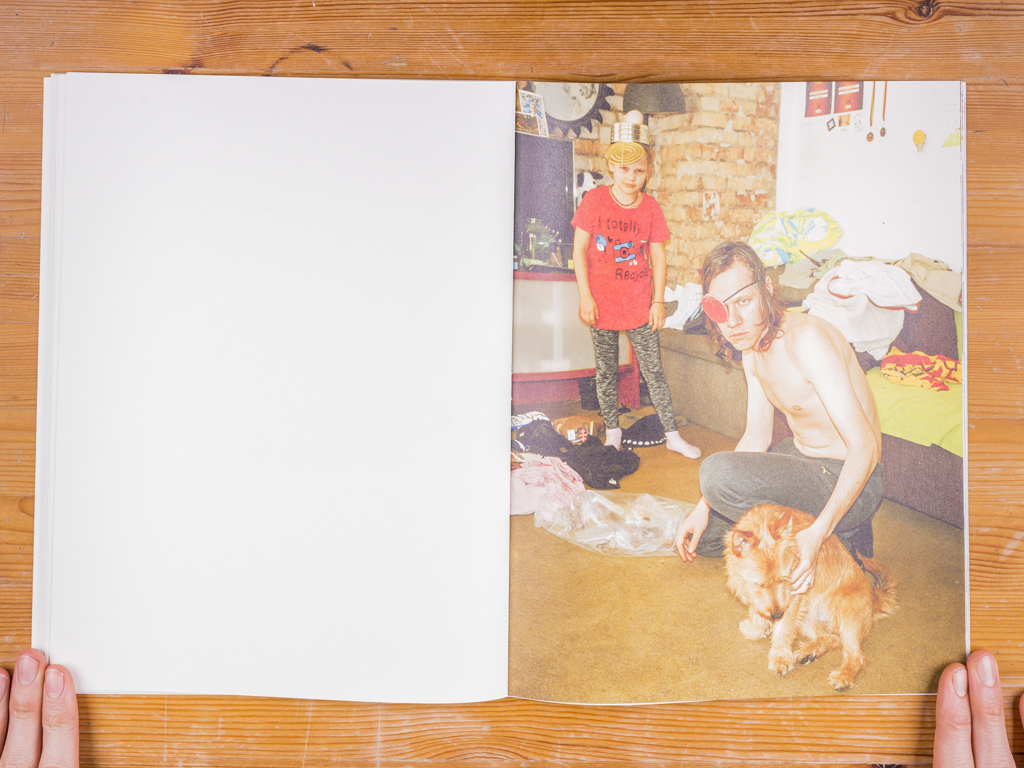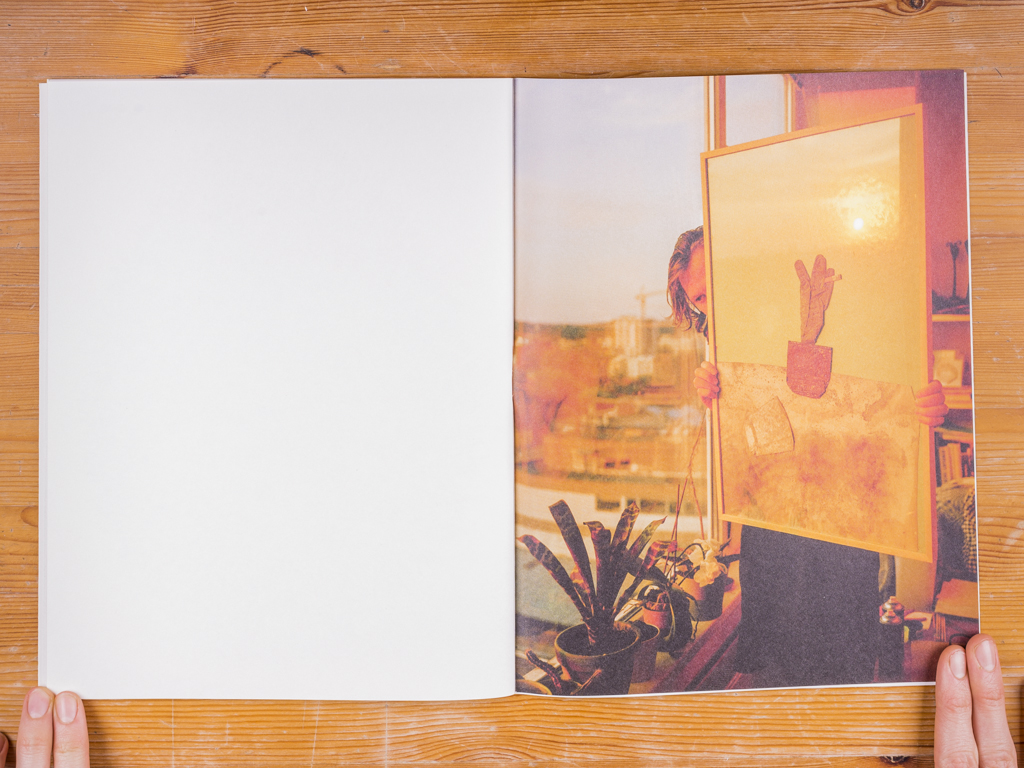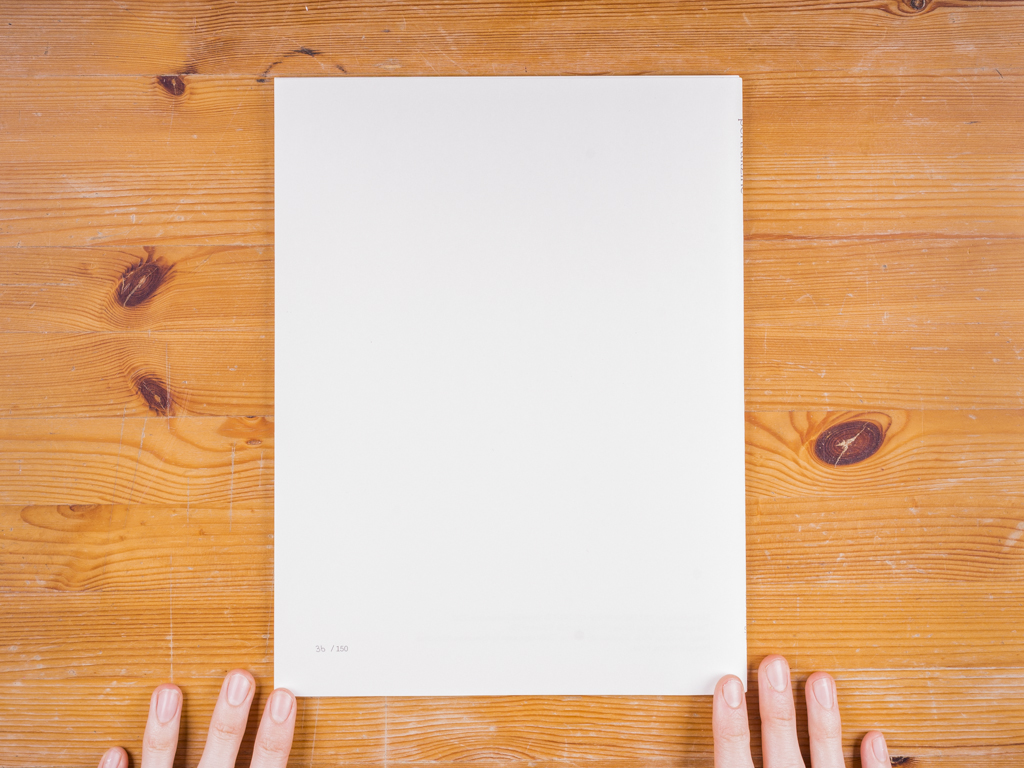 Title:

Portraitzine Issue 'Remigijus'

Artist:

Visvaldas Morkevicius

Designer:

Marek Voida

Editor:

Visvaldas Morkevicius

Printer:

KOPA, Kaunas, Lithuania

Publication date and place:

2017 September / Tallinn, Estonia

Edition:

150

Format, binding:

Softcover, saddle stitched

Size:

23 x 30 cm

Number of pages and images:

48 pages / 24 images

Type of printing and paper:

Offset + pigment / 115 g/m2 Munken Print Cream 15 + Tecco newspaper 80gsm

Retail price:

€19
Book description:
Portraitzine is the latest project by Visvaldas Morkevičius, comprising a series of photographs resulting from visual anthropology research. The author sees Portraitzine as a collection of "journeys." A journey is understood as a metaphor that gives a foundation for this project, defined by such parameters as a choice of a destination (a photographic subject), documentation of displacement (a photograph), and a curated collection of entries (a publication). It aims to relay the experience of undiscovered, often exotic environments and their denizens. Meticulously looking for details that could outline their identities, the research glances over the quotidian surroundings and considers the postures that characters take in front of the camera: an artificial observer put in between the photographer and his subject. The photographer, by no means assumed as being in a superior position, accepts the role of "a tourist" who collects memorabilia and ephemera through observation. In Portraitzine, these 'souvenirs' speak not about a country or a city, but about people, their living and creative environments and their daily lives. Thus the focus point considers the person in a photographic frame altogether with his/her environs, emotional condition, personal qualities and temper, some of which have yet to be deciphered. The route is planned carefully, or happens by an accident like an irresistible 'last minute' call. Portraying people in an ethnographic manner, Morkevičius takes up the project as a form of a journey, and presents its outcomes in a visual logbook format - Portraitzine publication.