The artist duo talk about starting a GIF library, their anthropological investigation of the image and reveal a mutual crush on Kate Tempest.
1. Show us a sample of your work.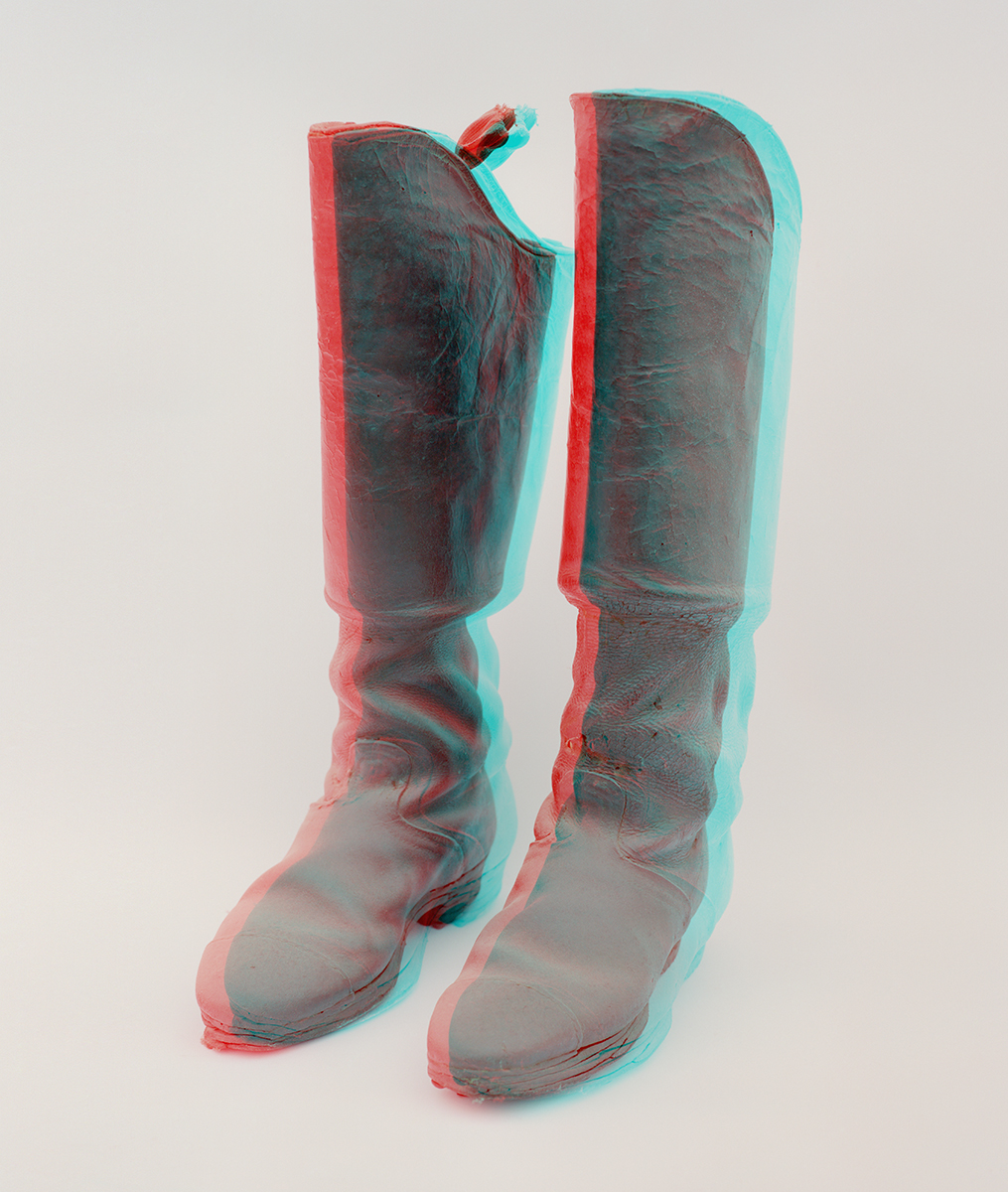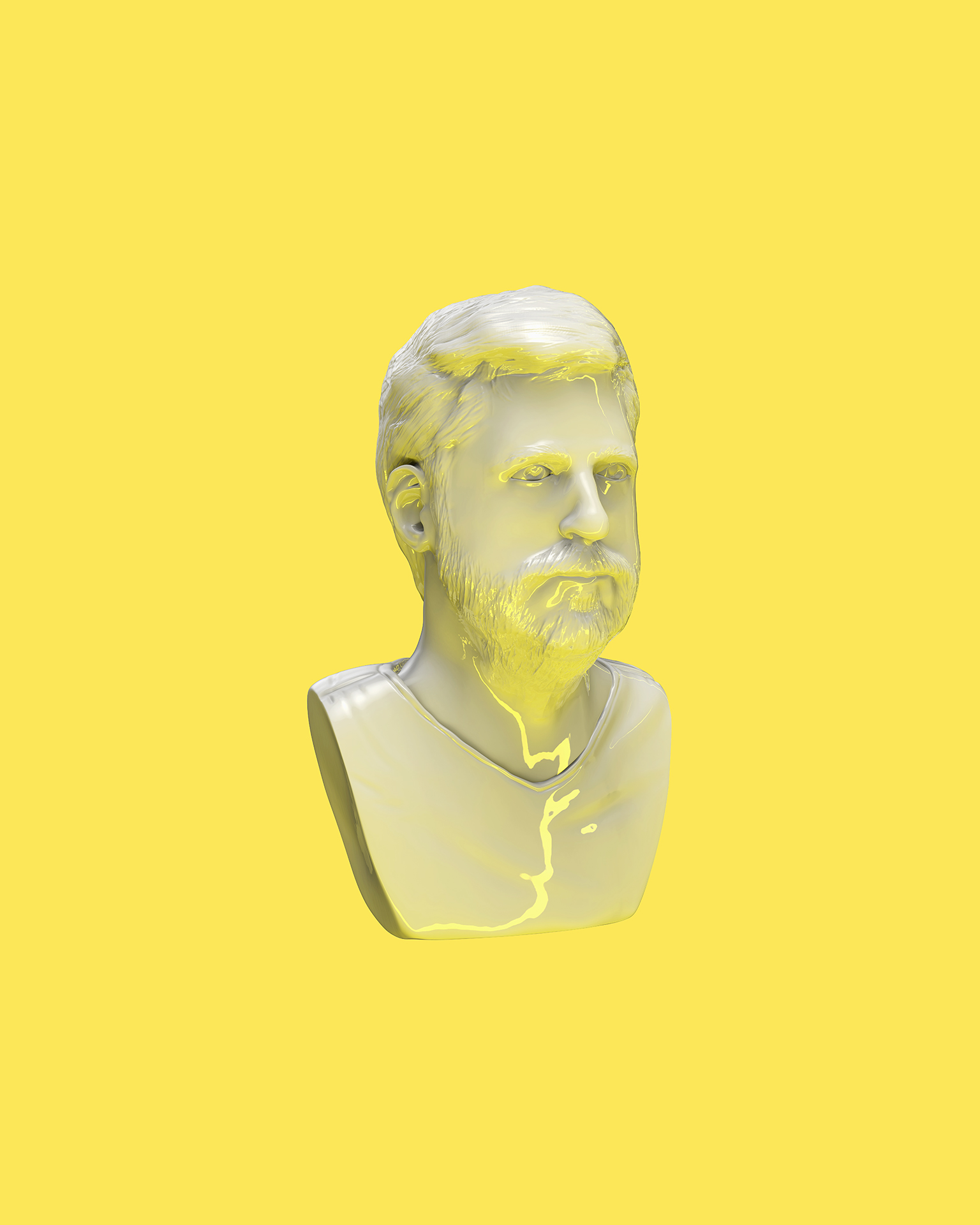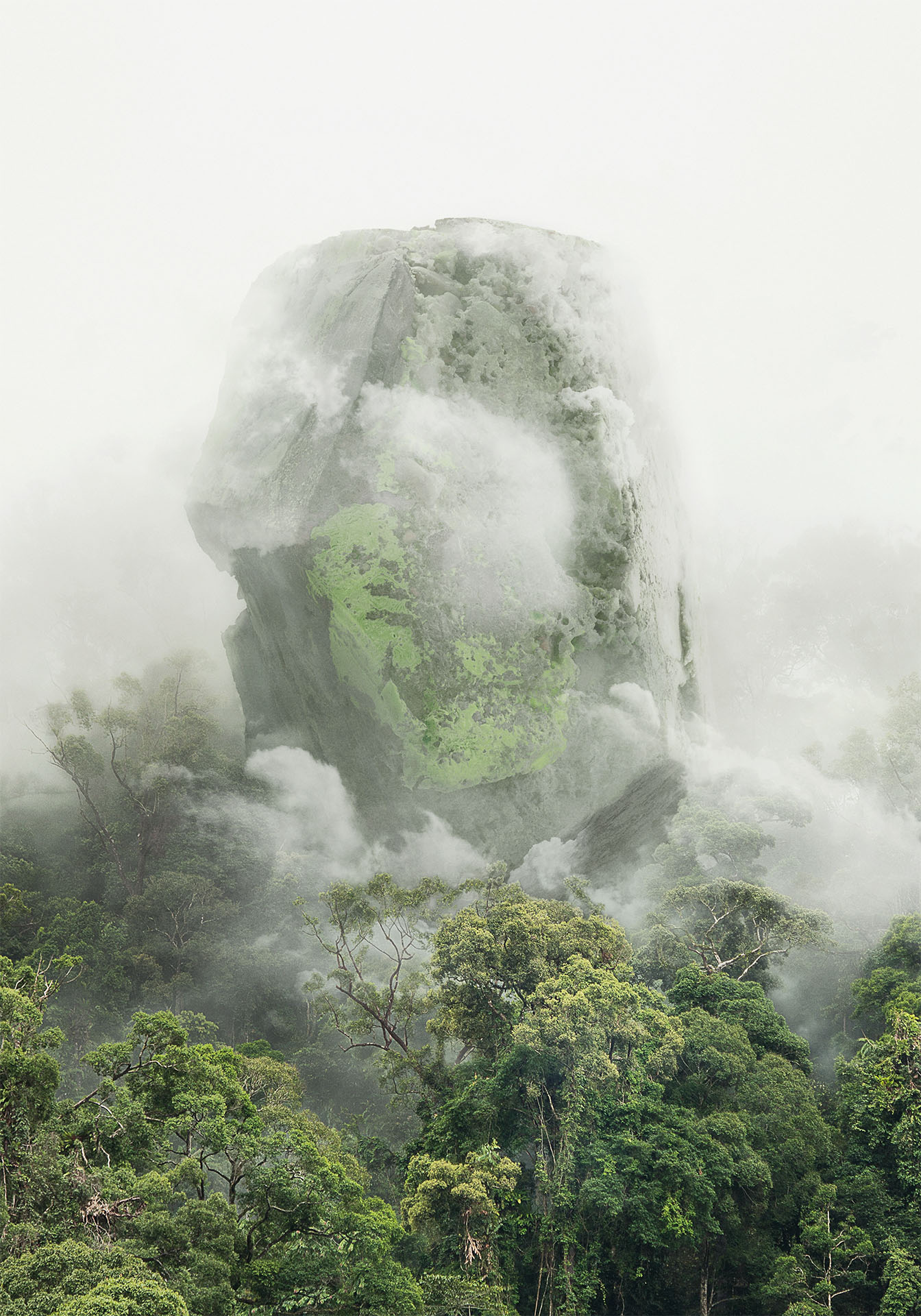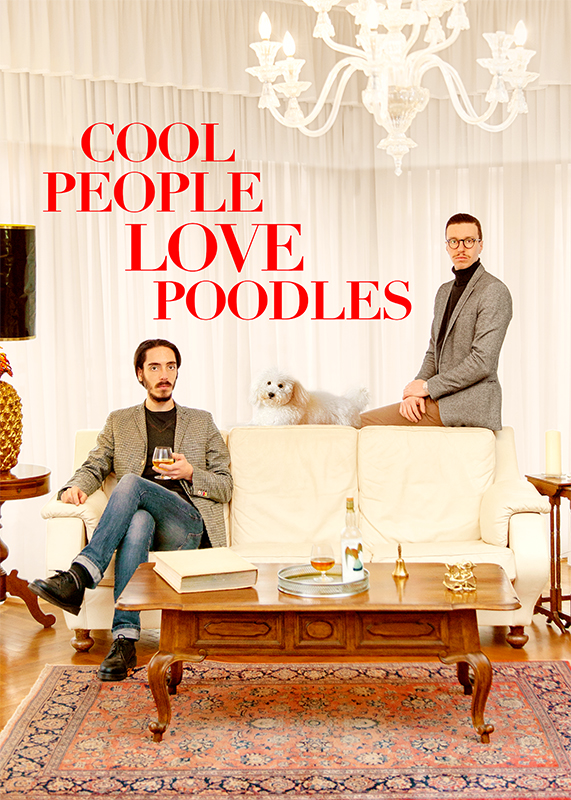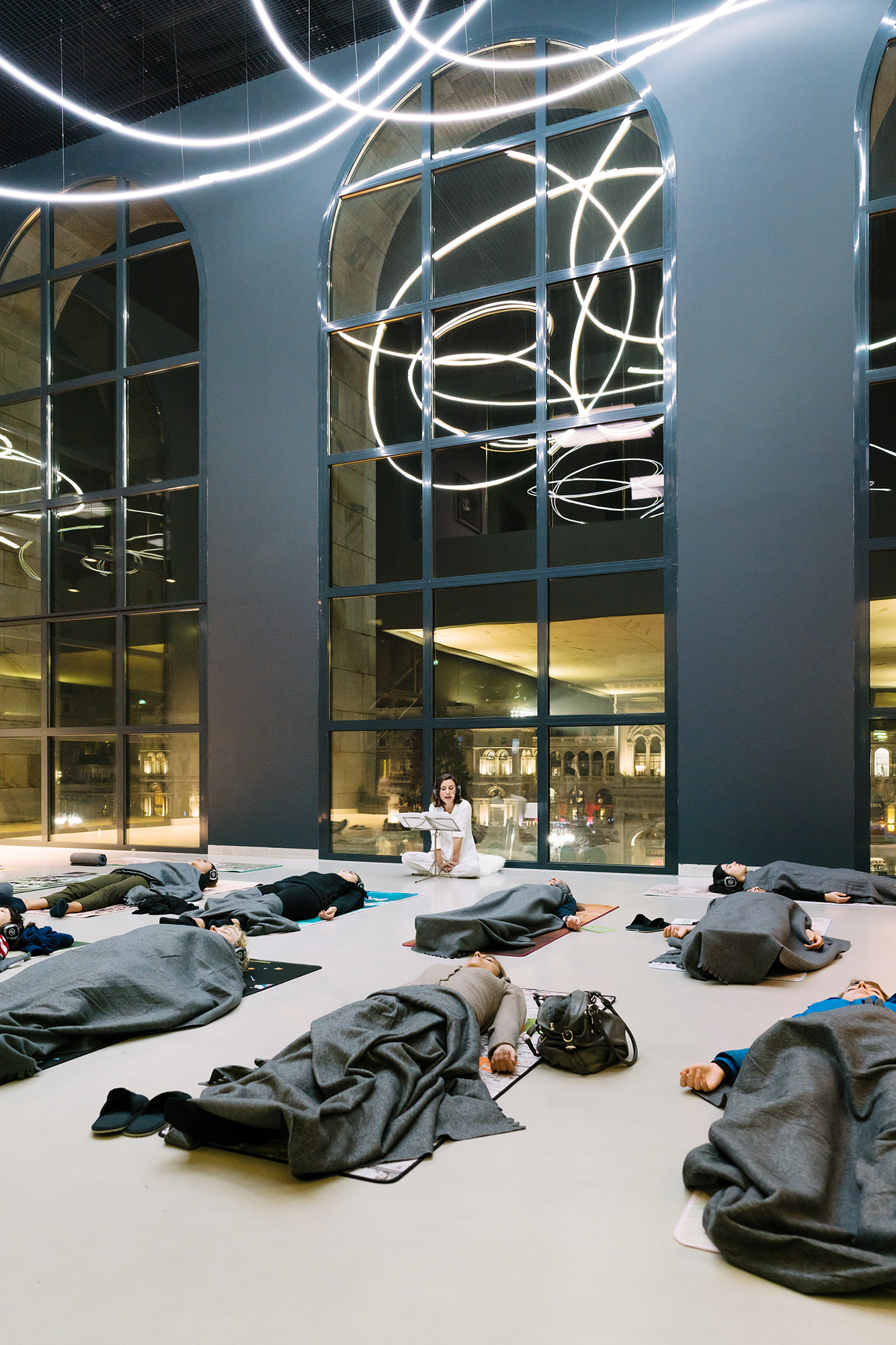 1. Approximation to the West, Cossack Boots, Arta Terme #001, 2013
2. A Kind Of Display, Artist #2, video still, 2017
3. Karma Fails, Meditation Rocks®, Earth, 2017
4. Cool People Love Poodles, 2014
5. Karma Fails, view of the performance, Museo del Novecento, Milan, 23 November 2017
2. What research is currently most informing your practice?
We usually tend to say that our work starts at the points of friction generated by the daily interaction of individuals and collectivities with images. In other words, we are interested in the image as an active entity, a hub in a network of human and non-human interactions, the latter turning it into an element with a more-or-less-evident political charge.  With every project we try to isolate a single concept or a relevant story which can become a metaphor to describe an issue, to pose questions, to start a critical reflection about the way visualisation processes shape our present. There's always a subtle irony in everything we do, from the beginning of the research to the moment of direct interaction with the public. You may find yourselves compared to a banana, or you may as well discover the current lack of freedom of expression in Italy, thanks to a poodle.
3. Which photograph are you obsessed with right now and why?
This is one of the many gifs we browse everyday, and recently we decided to start keeping a local archive of the best ones. We are obsessed with it for two reasons. First: we would've loved to be it's author. It also makes us think about the present, this moment in which we're caught between a parody of the "saga of the Spirit" (to quote Eduardo Viveiros de Castro and Deborah Danowski's "The Ends of the World") and a mix between a B-movie, Armageddon and Fascists on Mars.
4. What video can you not stop watching?
5. Can you give us five links to things you think we should know about?
6. How many photos do you have right now on your phone? Please share one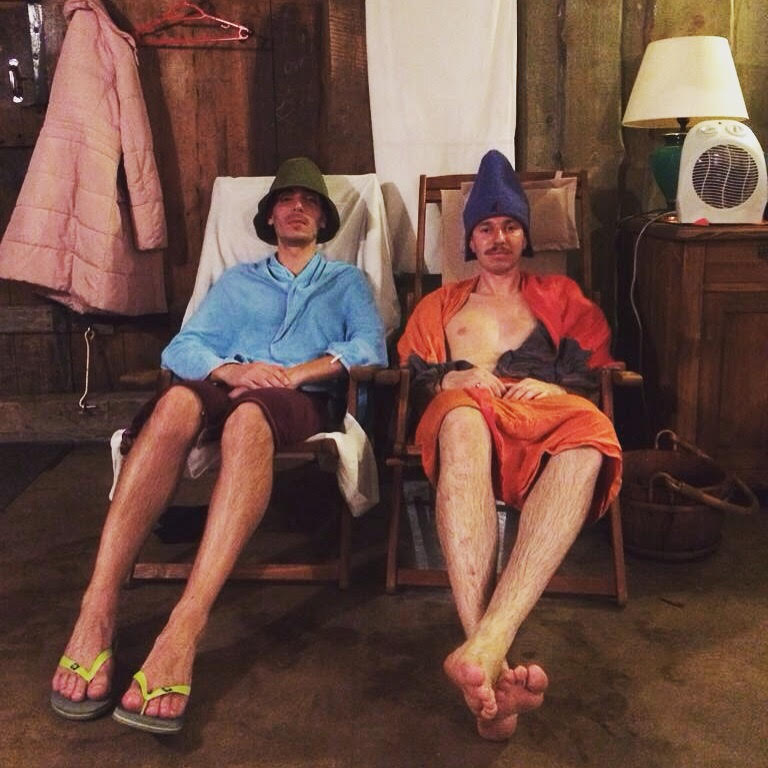 …and feel free to give us some context if you feel like it.
3011+1985 counting both our phones, so let's say around 5000. The picture was taken in Kuldiga (Latvia) in October, during our residency there and immediately after our first truly traditional Latvian sauna. Unforgettable, as you can see by the look on our faces. The residency was one-month long and coordinated by ISSP. Kuldiga is a small town in the middle of the Latvian countryside, so you can work without any FOMO symptoms manifesting and you are completely free to concentrate on your project. Unexpectedly, we met a lot of people and all of them were lovely.
7. Can you send us a pic of your desk/workspace?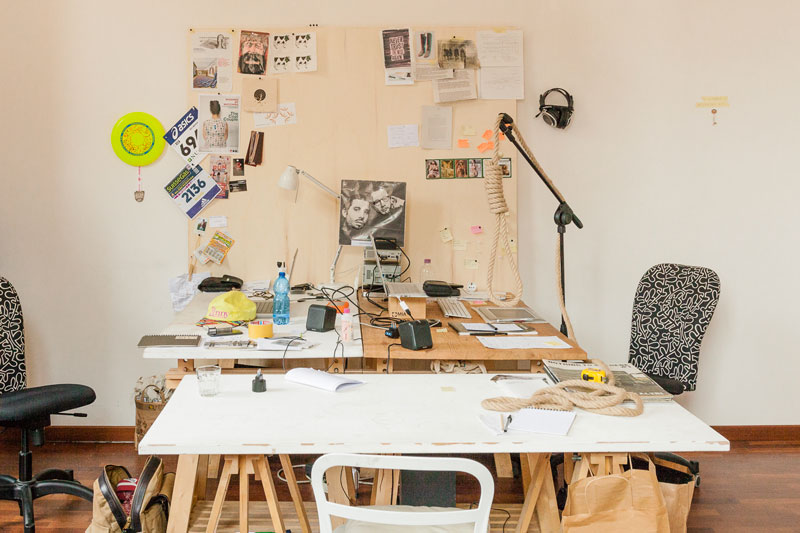 8. What is the most coveted photo book you own and why?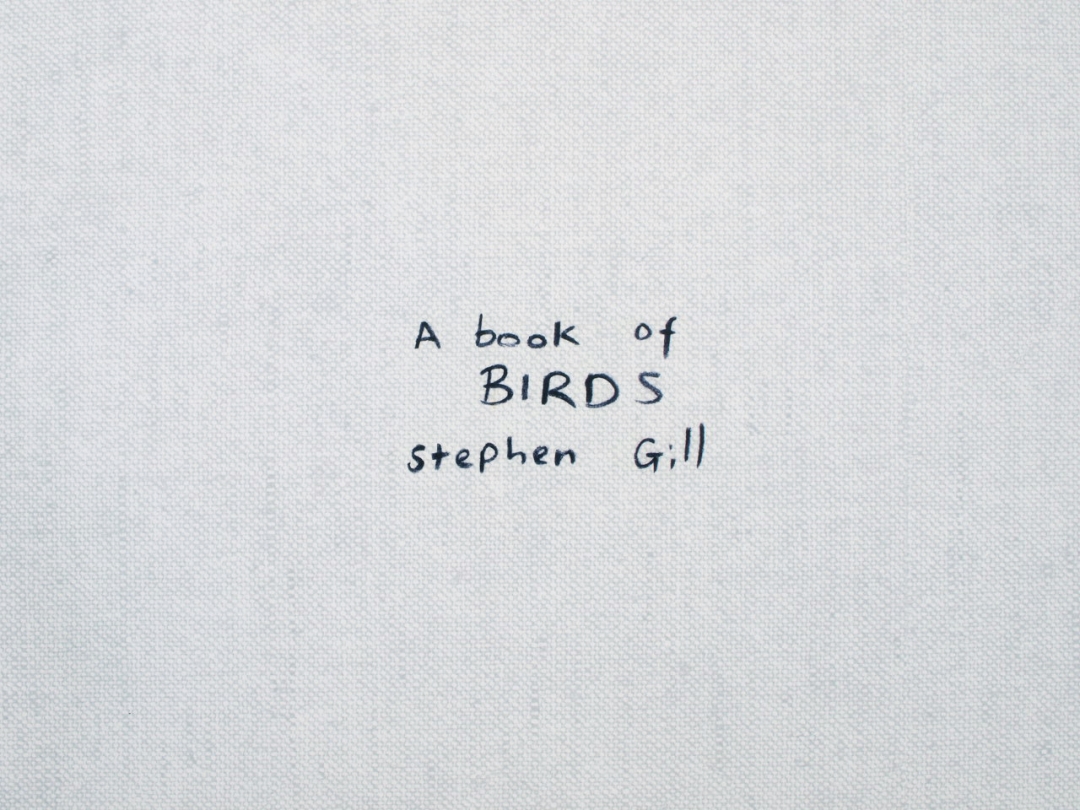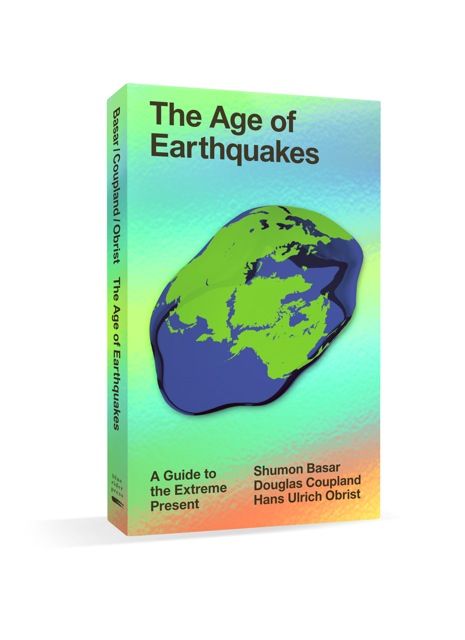 Two books: Stephen Gill, "A Book of Birds" and "The Age of Earthquakes", a book curated by Hans Ulrich Obrist, Shumon Basar and Douglas Coupland. The first is a wonderful book, with great photographs composed in a series that has its own rhythm. It never gets boring. The second isn't usually considered a photobook, but in our opinion it is. It is brilliant, from the design to the content.
The present and the future.
The future that collapses into the present.
The present that already looks like the future.
The perception that it is the little that we do that causes so much damage and, at the same time, that we never do enough and we're always too late.
Also: money, invertebrates, long-lasting relationships, the ocean's acidification, Capricorn's horoscopes, trap music, the meaning of life.
10. What makes you happy?
DOGS
GOOD MOVIES
GOOD MUSIC
TAKING PICTURES WITH NO WORRIES
SPENDING SOME TIME ALONE
HIKING, CLIMBING, SNOWBOARDING
CARS & MOTORBIKES
STUPID TATTOOS
PLAYING MUSIC
SOUTH AFRICAN NIGHT SKIES AND BABY RHINOS
ITALIAN AND JAPANESE FOOD
THE REASSURING PRESENCE OF A BIDET IN A BATHROOM
NO MAN'S SKY
BOJACK HORSEMAN
RICK & MORTY
About The Cool Couple : The Cool Couple is an artists duo founded in 2012 by Niccolò Benetton and Simone Santilli. They live and work in Milan. Their research is mainly focused on the processes connected to the creation, diffusion and consumption of collective representation, investigated through a variety of approaches that range from fine art photography to meditation rooms, from Chinese cover bands to interactive sculptures. They recently participated at Co-Op Unseen with POIUYT and exhibited at Museo del Novecento, Milan. TCC also have been artists in residence at Nirox Foundation (South Africa) and Kuldiga Artist Residency (Latvia).