The photographer tells us about the space she co-founded in Mexico City, Hydra + Fotografia, shares her passion for working collaboratively, and considers the potency of the photographic image.
1. Show us a sample of your work.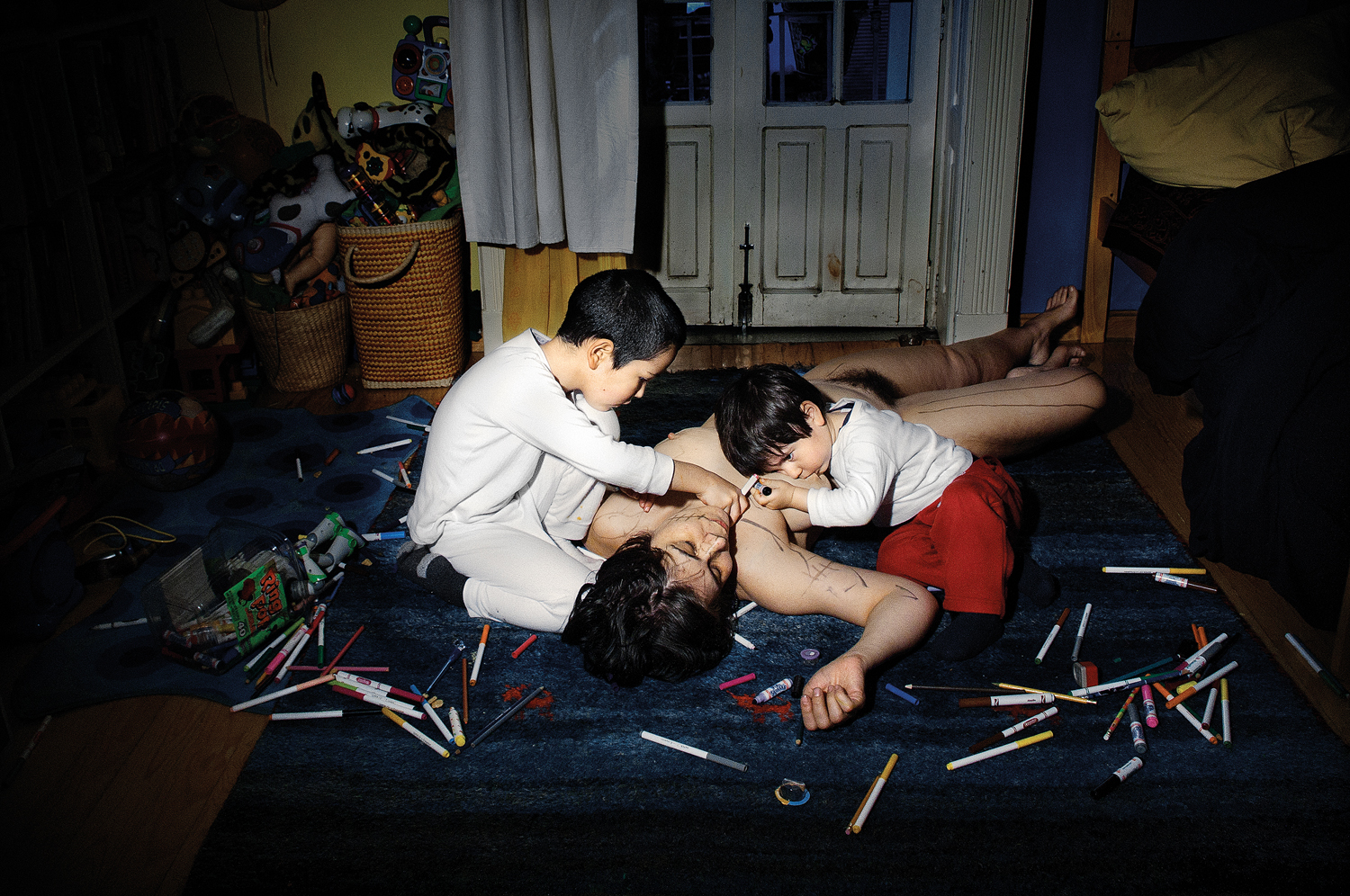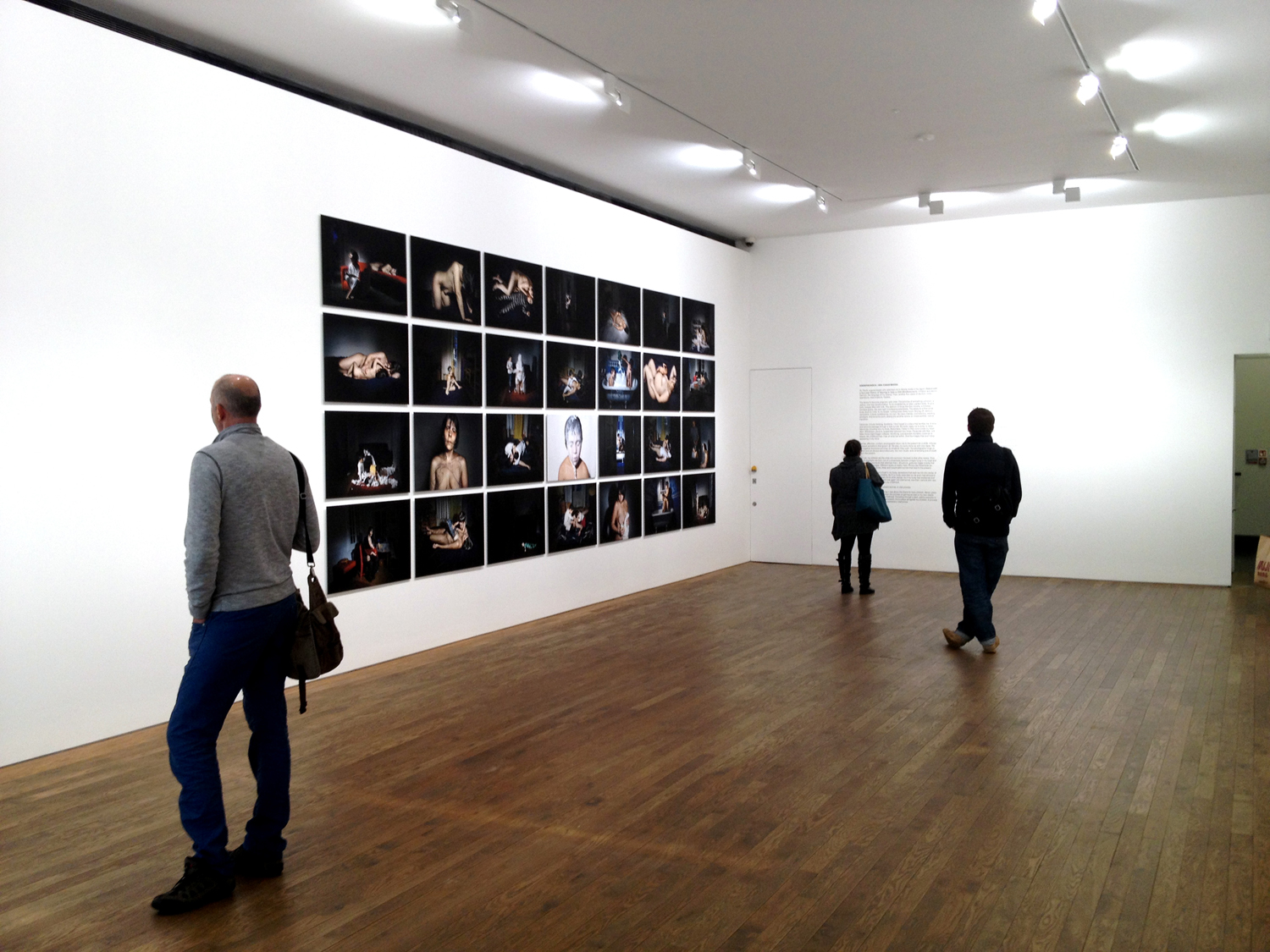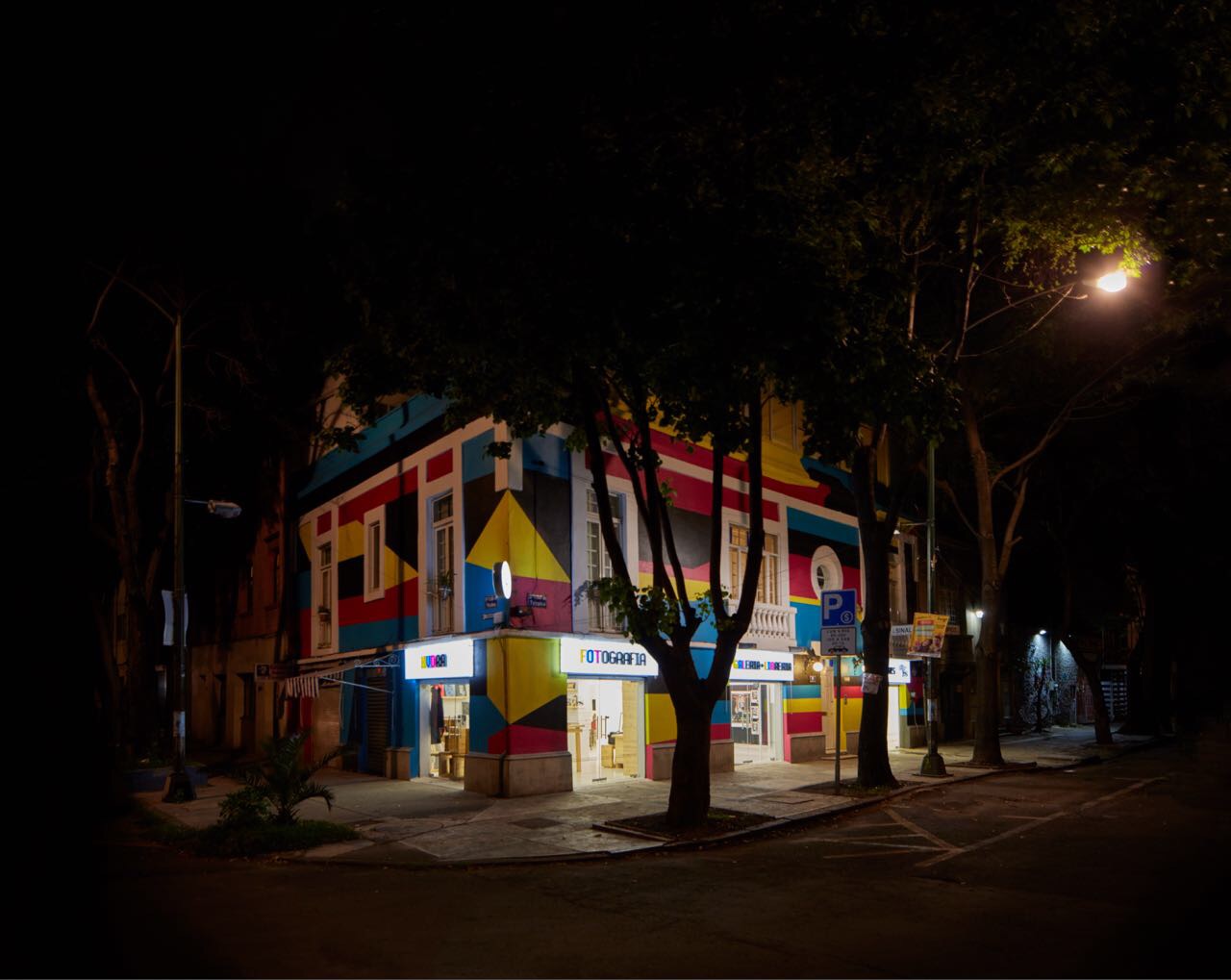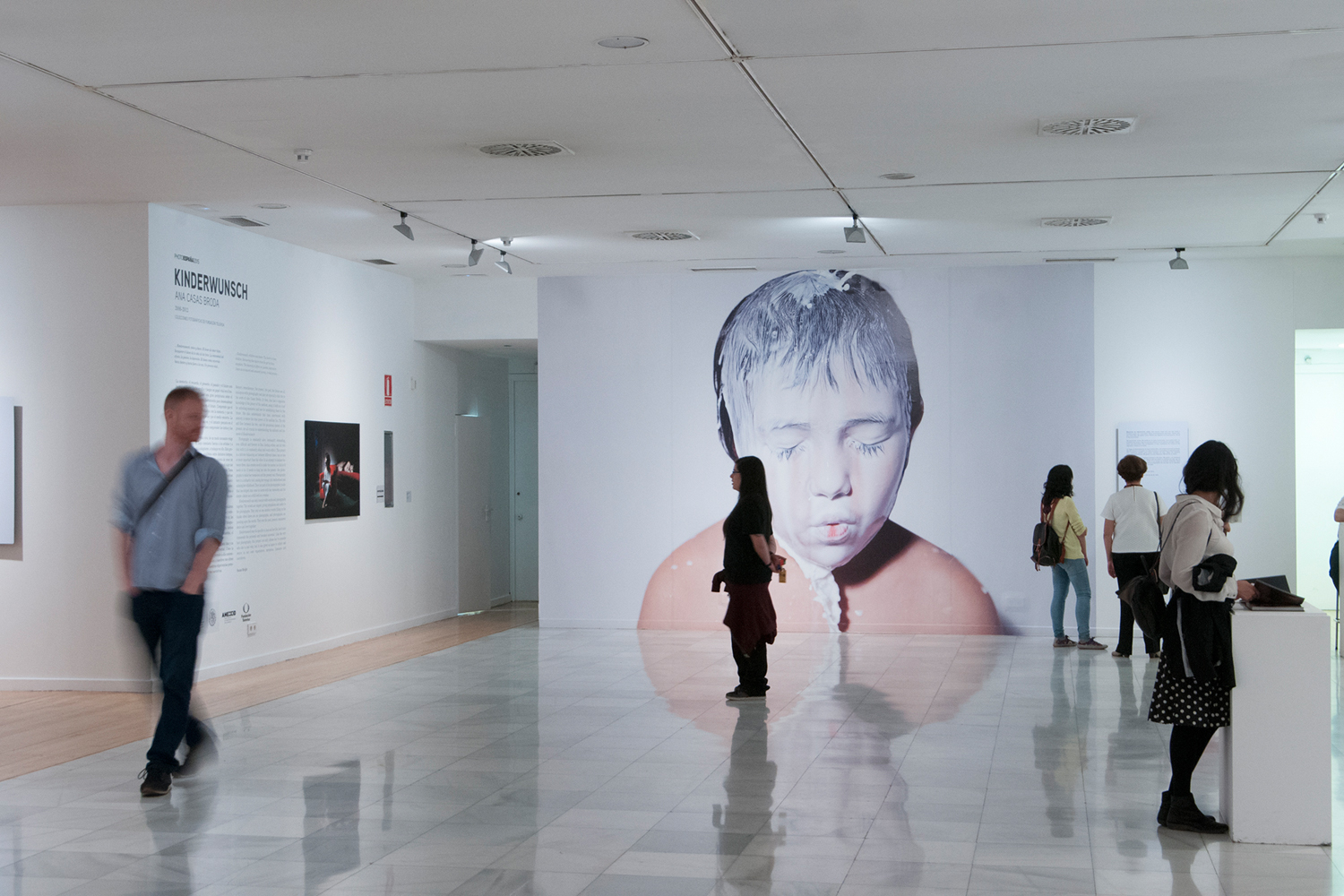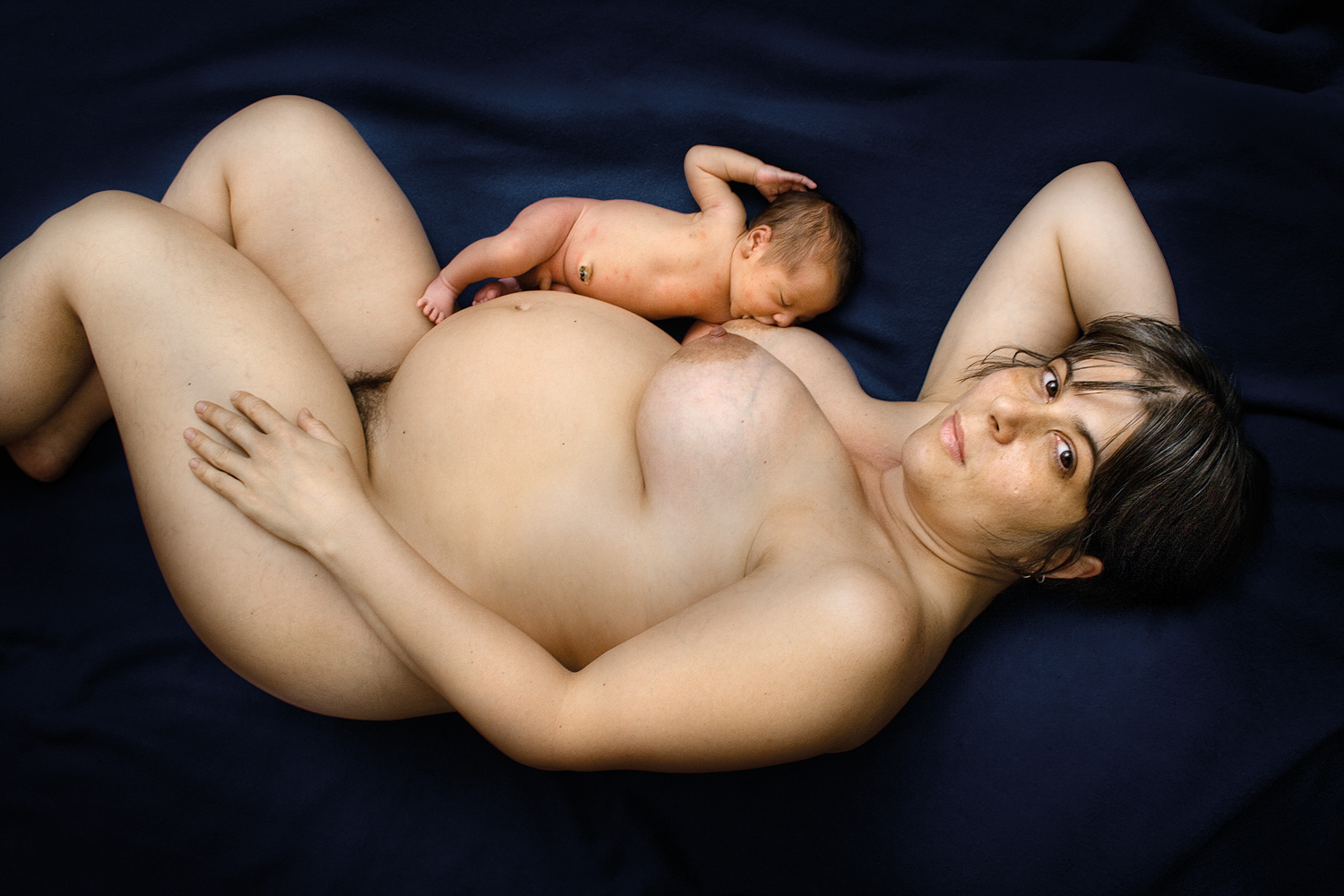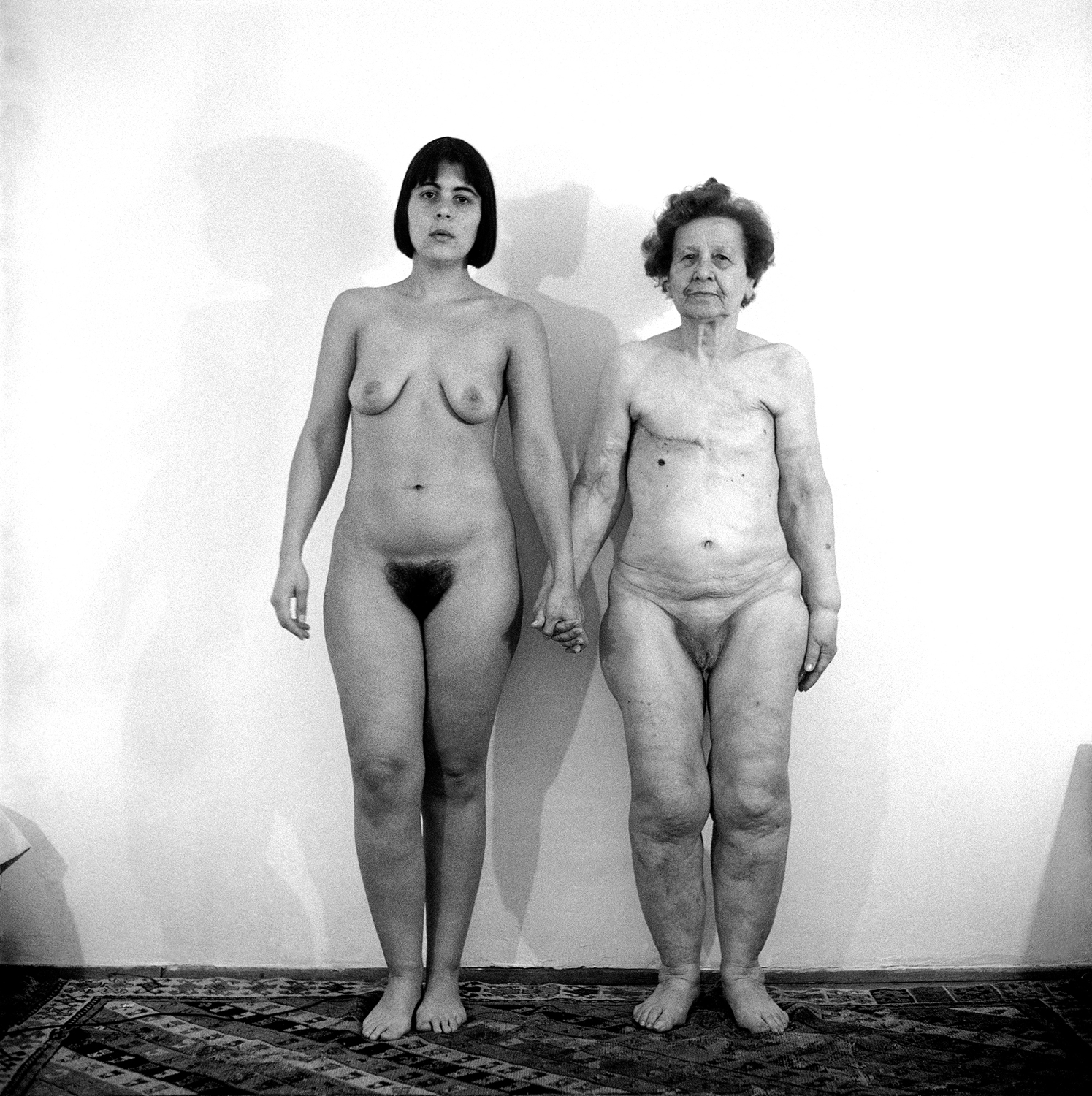 1. Playroom IV, 2010. From the Kinderwunsch book (2006-2012), La Fabrica, Spain.
2. View of my work Kinderwunsch (book and show) in the exhibition Hometruths, curated by Susan Bright. Photographers Gallery, London, 2014.
3. Hydra – the space me and two colleagues created in 2012.
4. View of my solo show Kinderwunsch at Sala Picasso, Círculo de Bellas Artes, Madrid, Spain, part of the festival PHotoEspaña 2015.
5. Three days after Lucio´s birth, 2008. From the Kinderwunsch book (2006-2012), La Fabrica, Spain.
6. Selfportrait with my grandmother, Vienna, Austria, 1992. From my book Album (1988-2000). Mestizo, Spain.
2. What research is currently most informing your practice?
I have always combined my personal work with the organisation of educational, photobook and curatorial projects, and now with our independent space Hydra. For me both activities are intimately bound and essential. They keep my way of reflecting, producing and working always changing and allow me to continue learning; communicating with others and creating new ways of working.
In my work as an author I always make long term projects about themes related to identity, memory, body, actions, and human relationships. I am interested in working on projects that are an important process to me and that I know from the start will be deeply transformational. I only do my personal work when I feel an urgent need to explore something, and normally it takes me years to finish each process. I work on text and image in the construction of narratives.
That is why I love to work on book format. I have published two books: Album (Mestizo, Spain, 2000) and Kinderwunsch (La Fabrica, Spain 2013). I am interested in working with experiences where the everyday and actions performed in front of the camera come together.
Photography therefore becomes a vital intervention against reality, the tension between the recreated action and spontaneity held still for a moment, reflection and intuition converging. It also acts as a space that reveals the fundamental connections within relationships. It is a search for apparitions.
I am enthralled by the threshold between reality and it's photographic imprint, that enigmatic space that eludes interpretations – unique for each spectator. The most recent project I am working on is an exhibition and book that are the result of a residency at Valparaíso, Chile. I was invited in October 2016 by the Festival Internacional de Fotografía de Valparaíso to teach a workshop and to make a book (from the series that started with Sergio Larrain, and later by Antoine d´Agata, Alberto García Alix, Anders Petersen and others).
3. Which photograph are you obsessed with right now and why?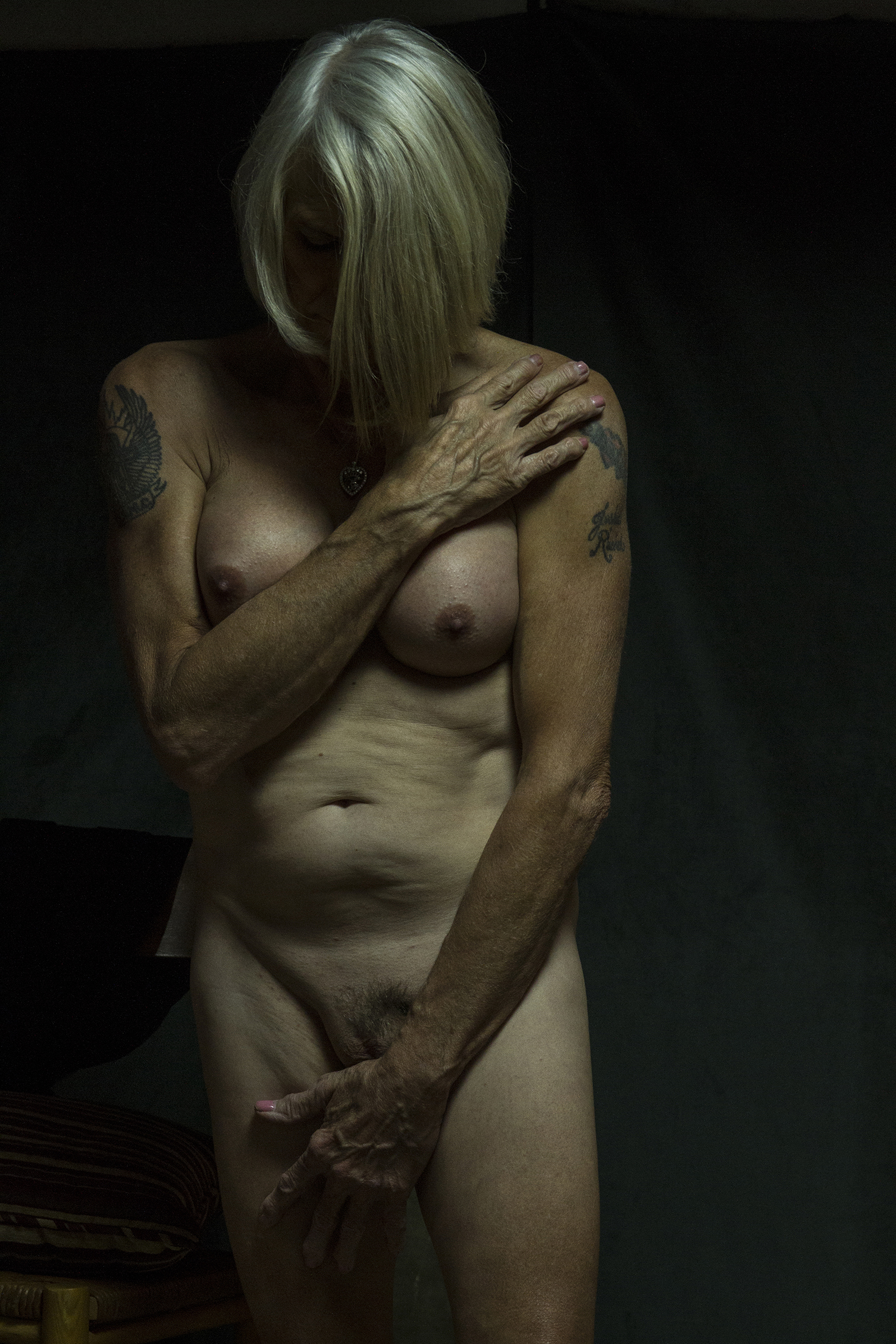 It is a photograph from a new project from Nelson Morales, a photographer from the Isthmus of Tehuantepec in Oaxaca, with whom I have been working for a few years.
Nelson has a previous large body of work focused on the Muxes of his own community, an ancient and socially accepted tradition of men who assume feminine roles. Zapotec culture accepts homosexuality, giving it an active role and greater acceptance in society than any other place in Latin America. The Muxes are organically integrated into the social and economic fabric of the community.
In the new series he collaborated with Marsha, a transgender that lives in the United States. This image obsesses me because it is strong, the body reveals a deep personal and social struggle. It is provocative and emphatic at the same time. It makes me think about the life story of Marsha, who was in the military, has a family and became a transgender so late in life. The body itself tells a story full of contradictions and layers, mystery and drama, pleasure and pain.
I love bodies of work in which the author profoundly explores a theme, immersing him/herself in the experience conscious and unconsciously, using the potential of photography as a way to connect to others and draw forth a reality we might never see without the awareness of the camera.
4. What video can you not stop watching?
5. Can you give us five links to things you think we should know about?
6. How many photos do you have right now on your phone? Please share one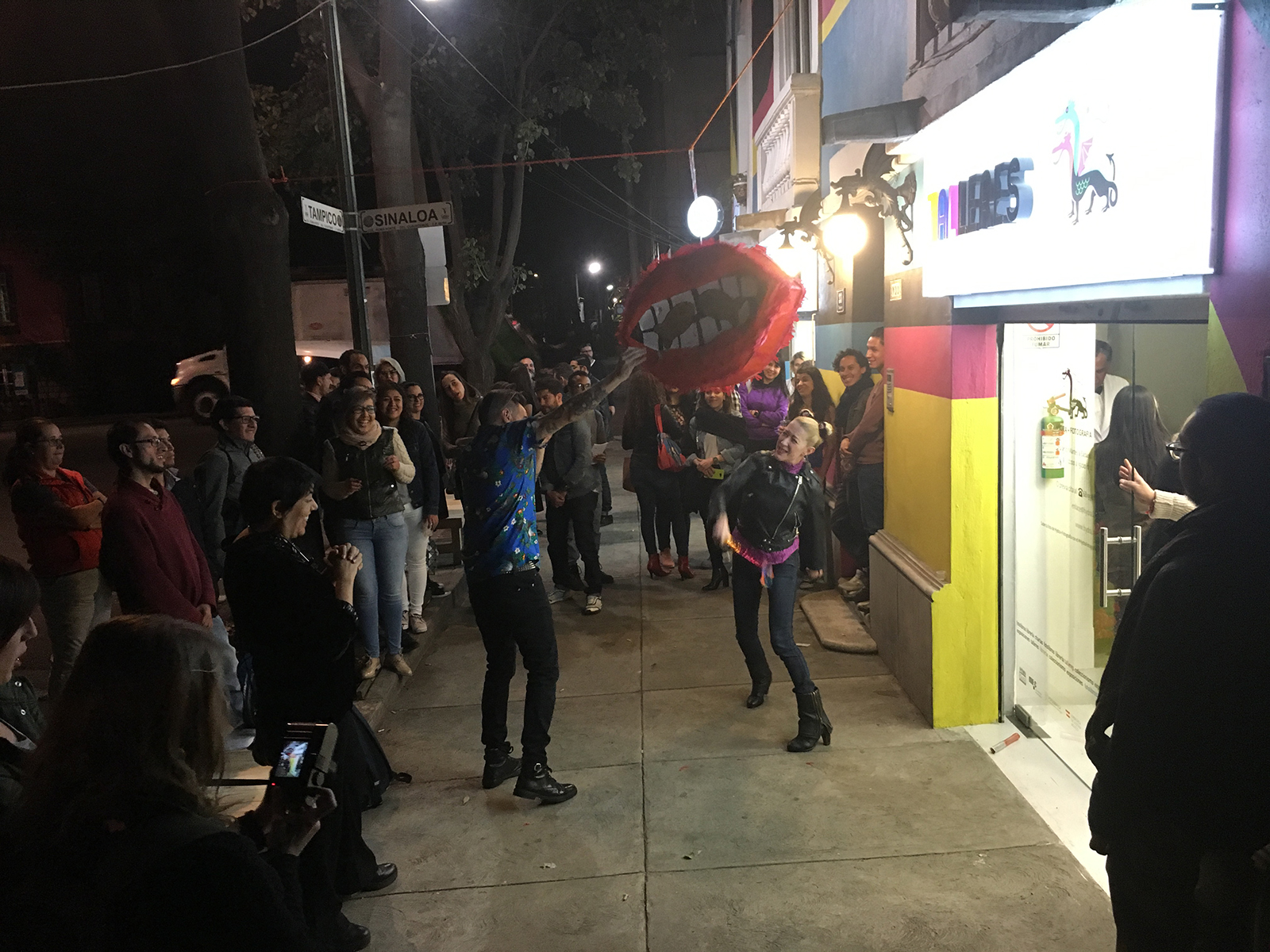 …and feel free to give us some context if you feel like it.
Now I have 11,034 photos in my phone. But I recently erased many others. I love to use my phone to take pictures. I use it mainly for my activities. The one I selected if from our last opening at Hydra of the show Zurumbático by Luis Cobelo, a photographer from Venezuela. He brought an amazing music group and a piñata. In this image Luis and somebody from the audience are trying to break it.
7. Can you send us a pic of your desk/workspace?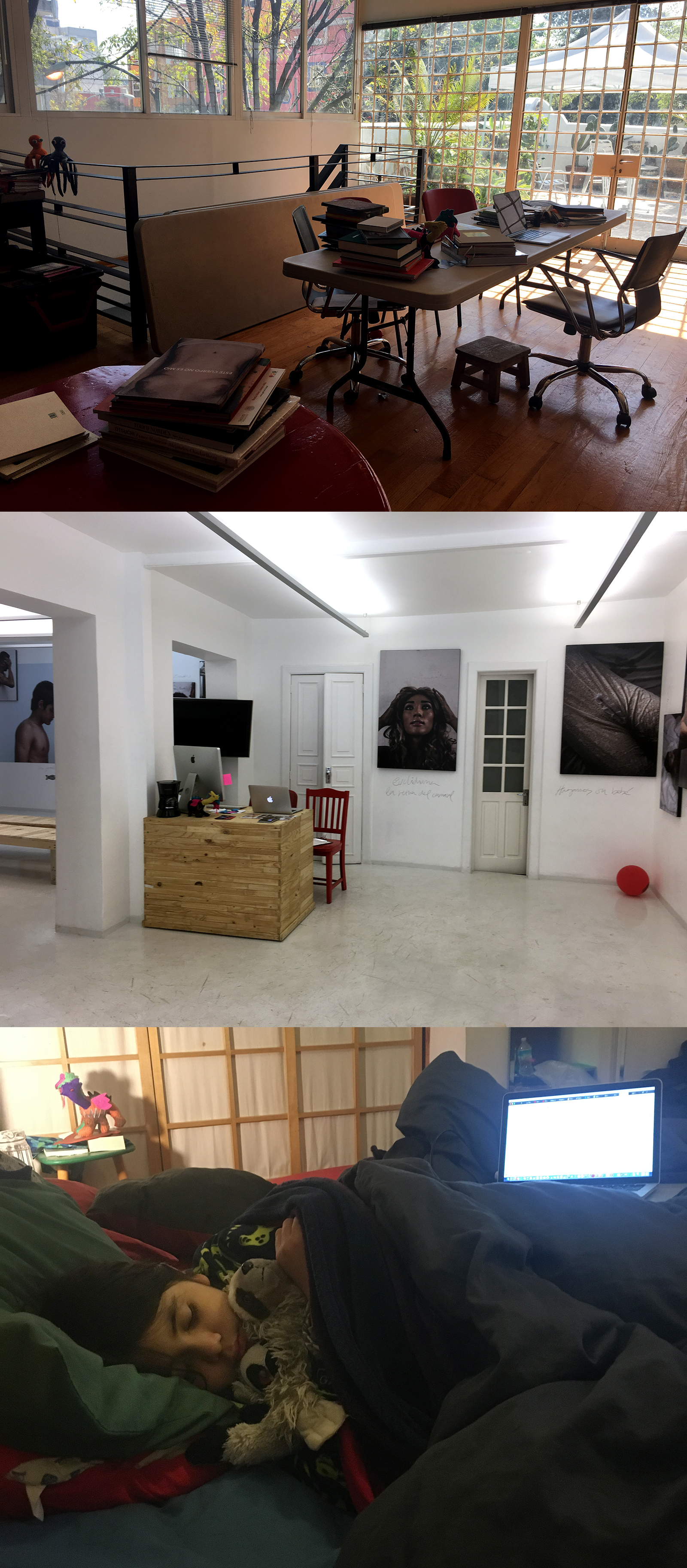 8. What is the most coveted photo book you own and why?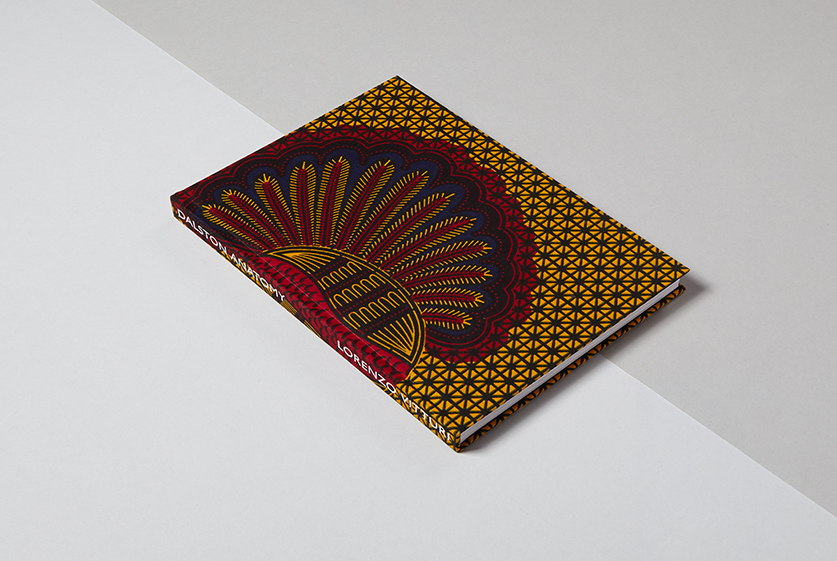 I have a few favourite books. It's hard to choose. I will mention 3:
1. Raised by Wolves by Jim Goldberg by Scalo and Philip Brookman. It was the first book I saw that made me think about all the possibilities of making a book: using all kind of images, polaroid's, black and white, stills from movies and video, object reproductions, hand writing, different typographies, text. I invited Jim and Philip to teach a workshop in 1998 at the Centro de la Imagen where I was the educational coordinator and it was interesting to see their working process.
2. Dalston Anatomy by Lorenzo Vitturi published by SPBH. I love the way it moves between photography and sculpture, ready made, and photobook.
3. Tamarind Ghosts by Tiane Doan Na Champassak published by Editions du Lic. I love that it is made with appropriated images, that the four little books are so different, diverse papers, images, varnish. And that it is simple and not expensive.
I am 52 years old, have two kids, one is 9 and the other 14 years old. It is very exciting and at the same time complex for me and my partner to accompany them in their growing process and at the same time continue doing what we love to do. I think this an especially important moment in our lives in every sense.
I have the tendency to focus entirely on my projects, and trying to keep a balance in my life without losing this part of myself is difficult.
I am concerned about how to create a coherent way of working that allows me to be creative, explore, take all the risks I want to take, work with others and also to make this work economically for me and them.
I used to work in cultural institutions belonging to the State. It´s just since 2015 that I am working independently and it's a very big challenge. I love the freedom and all the possibilities I have discovered but it's also very complicated to keep a balance and a big responsibility to make it work.
I work very closely with many young artists from all over Mexico and I like to make long-term collaborations. That is especially valuable to me and I want to be able to offer them opportunities to learn from interesting people we invite, to show their work and find ways of sharing their work in the world. But most of all I am interested in the communication and collaboration. I learn a lot in this exchange and it allows me to get out of my own world and keeps me alive.
Lately I think quite often about death.
10. What makes you happy?
1. To work with interesting and diverse people
2. To make plans
3. To make things happen
4. To learn new things, ways of thinking, working
5. To be with my kids
6. To sleep a lot
7. Days without anything specific to do or a fixed schedule
8. To travel
9. To return home
About Ana: (Spain, 1965) Lives in Mexico since 1974. She studied Visual Arts, photography and history in Spain, Austria, New York and Mexico. Her work focuses on the exploration of identity, memory and its link with the photographic medium. She has exhibited in different countries individually and collectively. She has published two photobooks in Spain: Álbum, (Mestizo, 2000), and Kinderwunsch, (La Fábrica, 2014), which received the Award for the best edited art book of 2014 from the Ministry of Education, Culture and Sports in Spain. Since 1990 she has been organising study programs, seminars, workshops, festivals, and lectures about the photographic medium. Between 1990 and 1993 she worked in the Photography Area of the Círculo de Bellas Artes in Madrid. From 1994 to 1998 she founded and coordinated the educational program of the Centro de la Imagen, Mexico City. From 2002 to 2006 she coordinated the program FotoGuanajuato, an initiative of the Instituto de Cultura de Guanajuato and the Centro de la Imagen. From 2007 to 2015 she coordinated the Contemporary Photography Seminar of the Centro de la Imagen, a long term program for 22 students every year that were accompanied in the developing of a photographic project, through theory, history, production classes, two to four international workshops, and two tutors that worked with them for the duration of the process. She has given workshops in different places in Mexico, Spain, Uruguay, Argentina, Chile, and Colombia. In 2012 she founded Hydra + Photography with Gabriela González Reyes and Gerardo Montiel Klint, a platform to generate projects related to the medium of photography, including curatorships, photobooks, exhibitions, sales, events and an educational program, which includes a long term Photobook production program with editors, curators, designers and artists from many different countries.