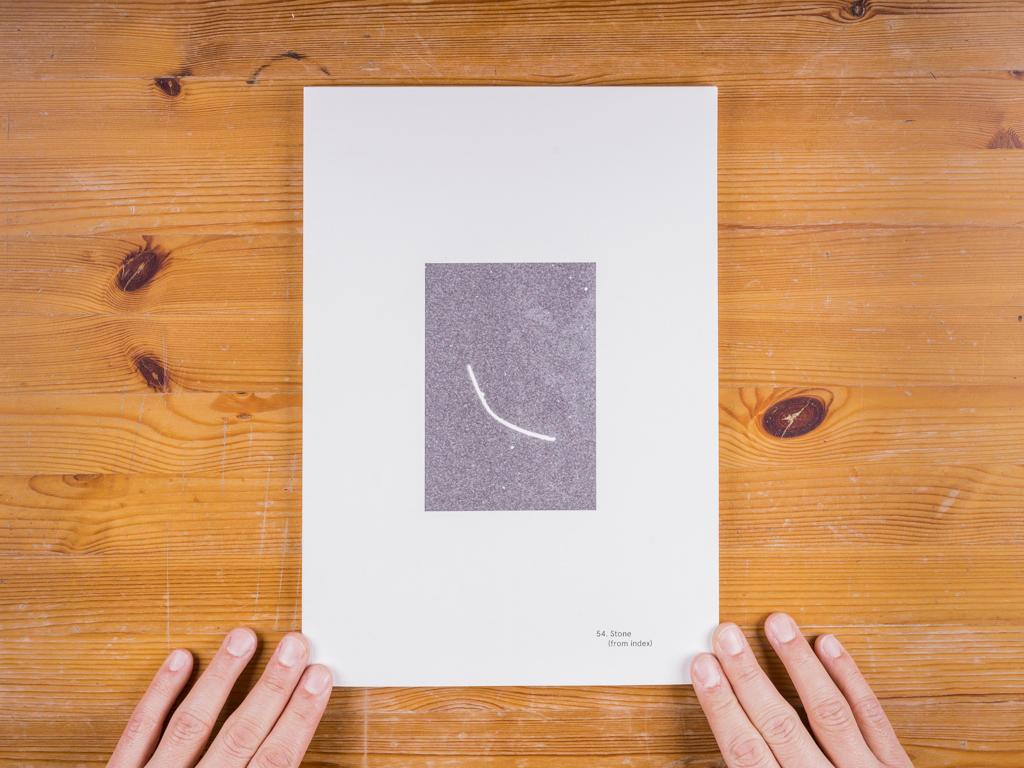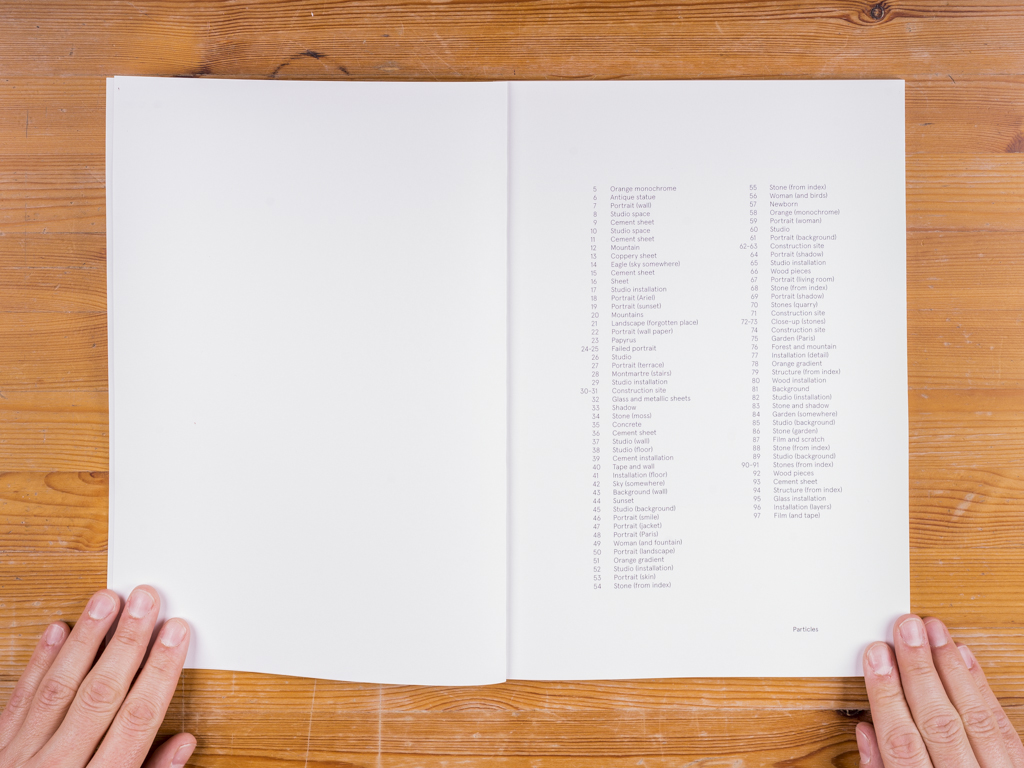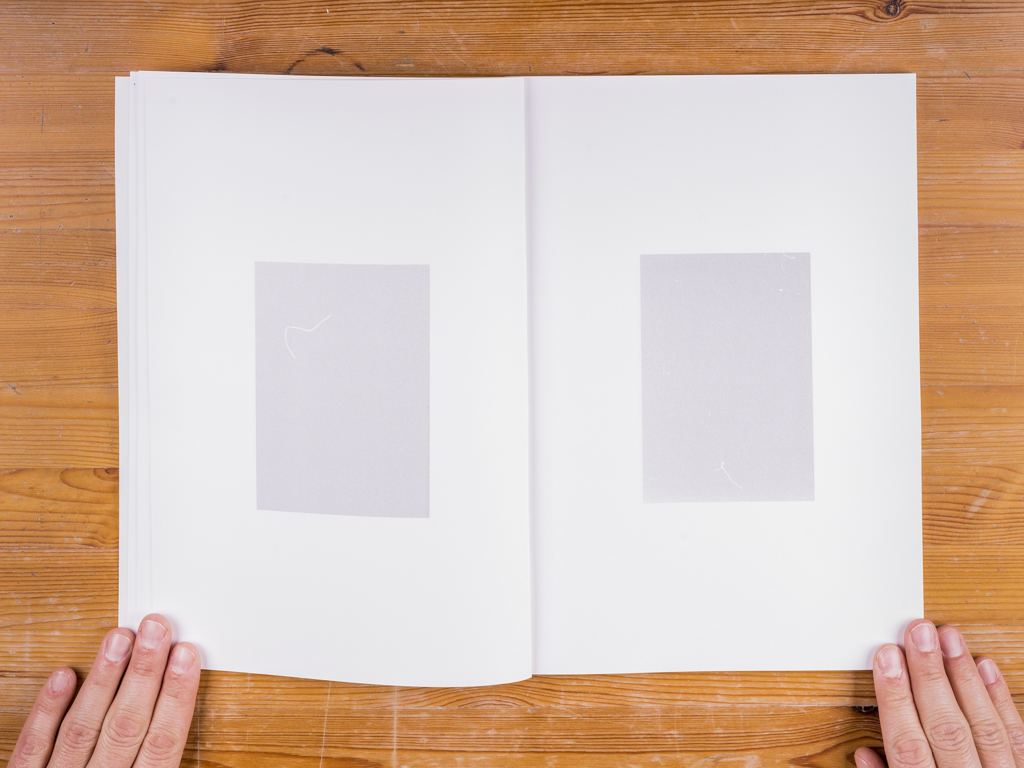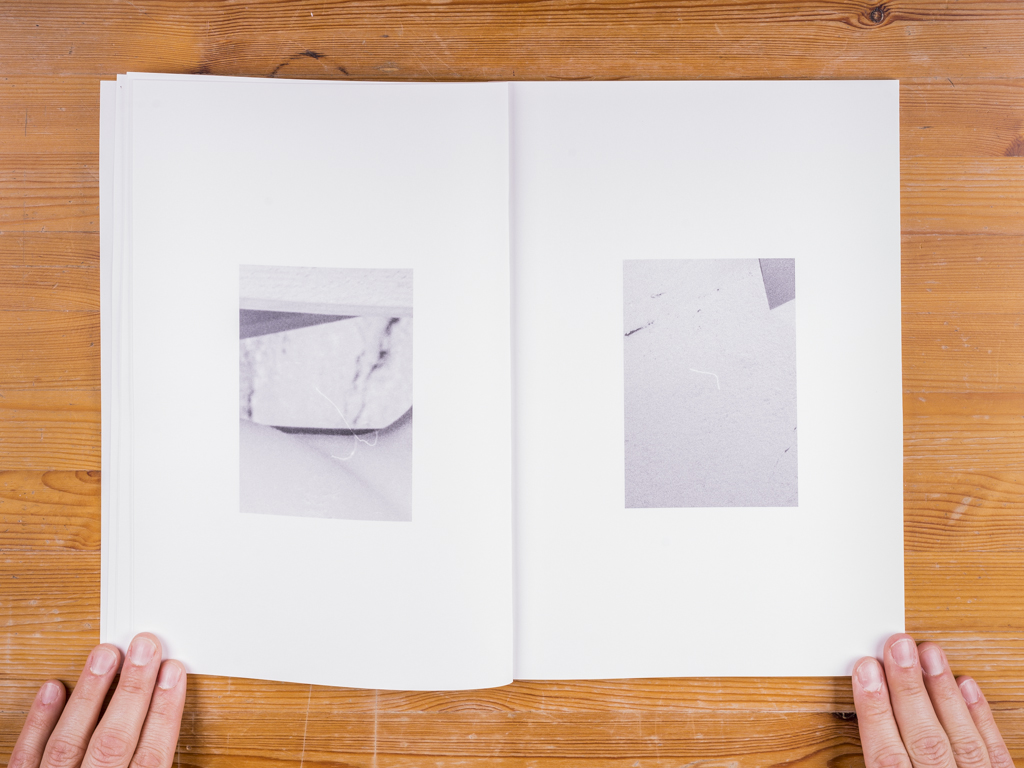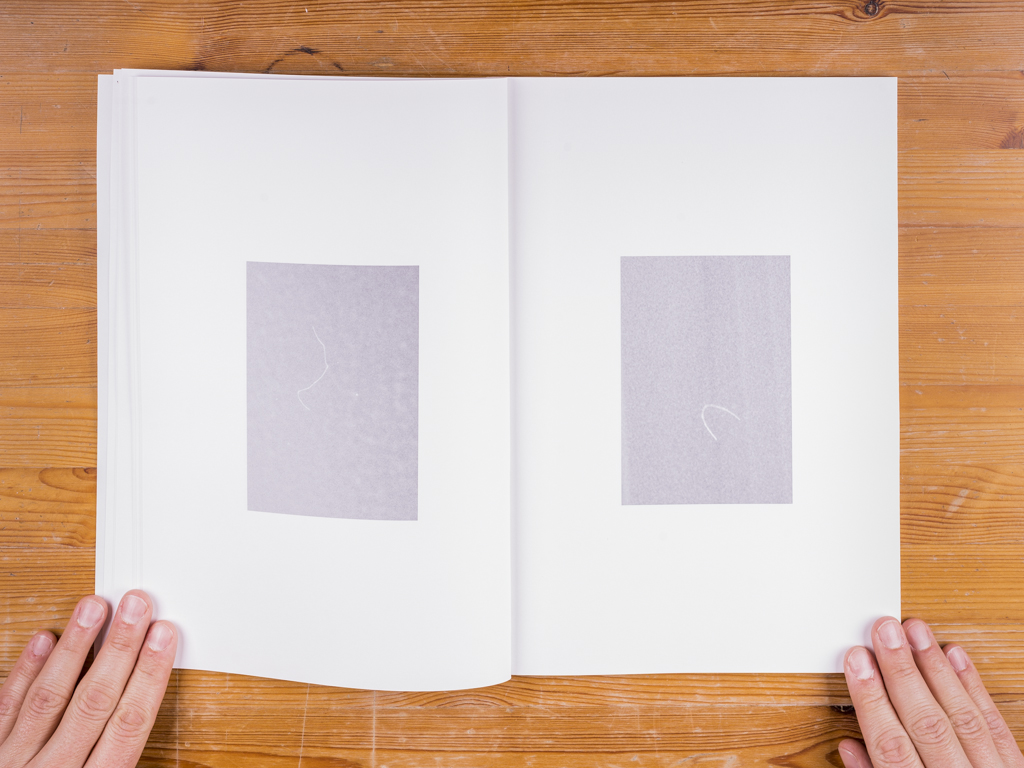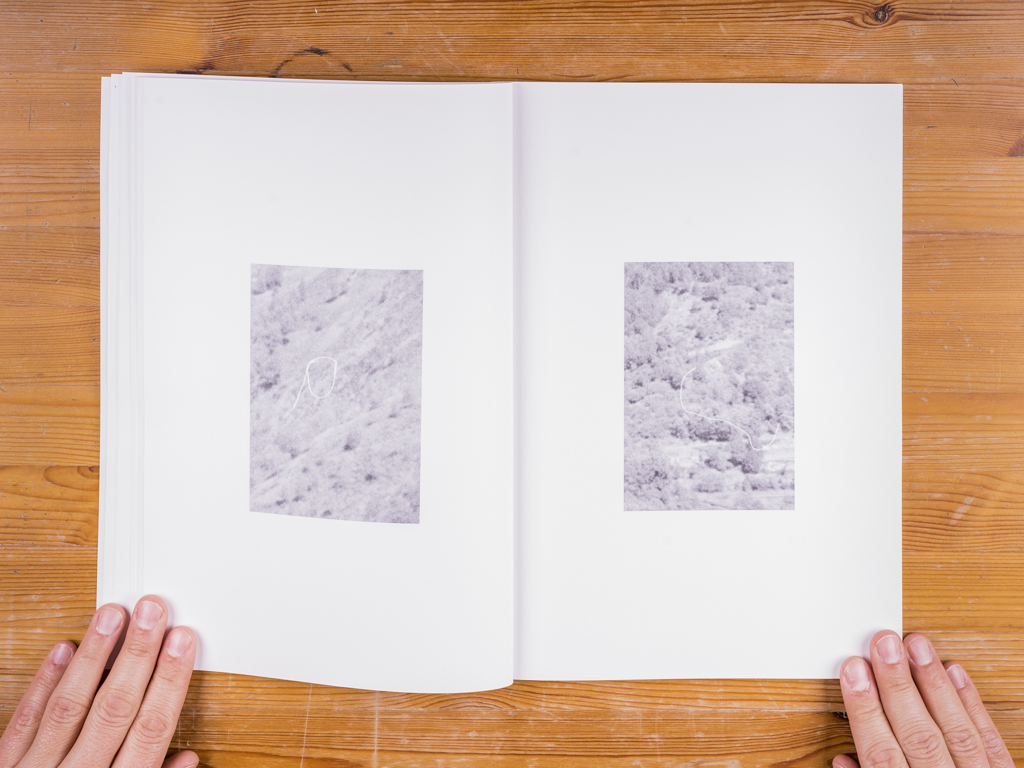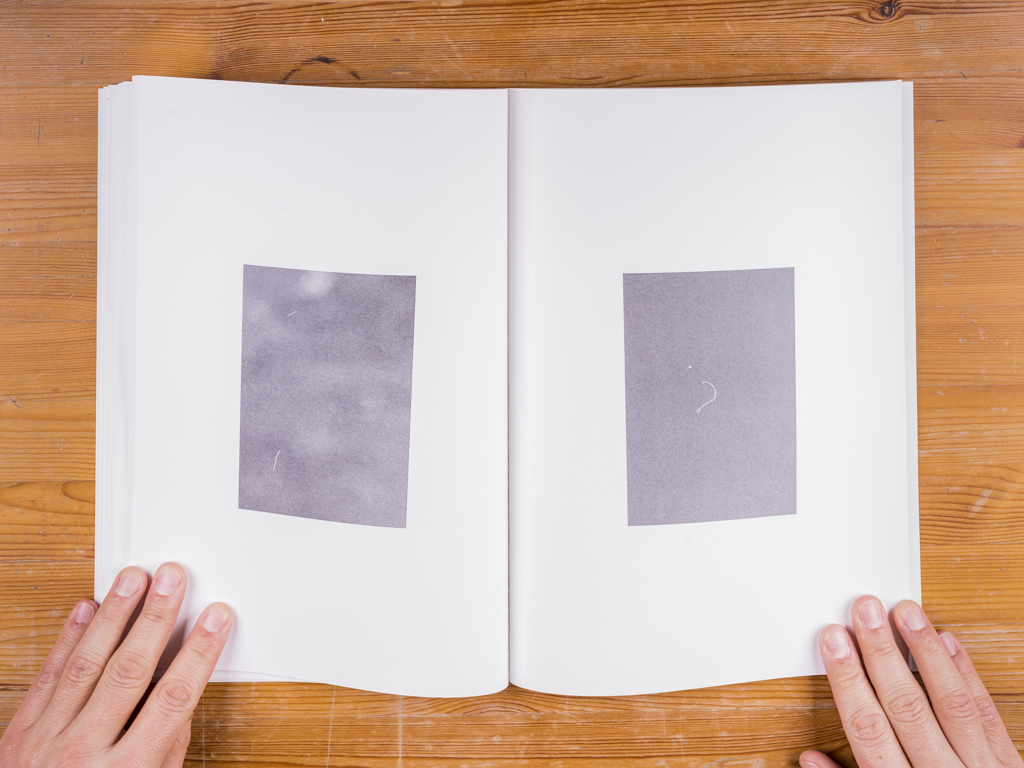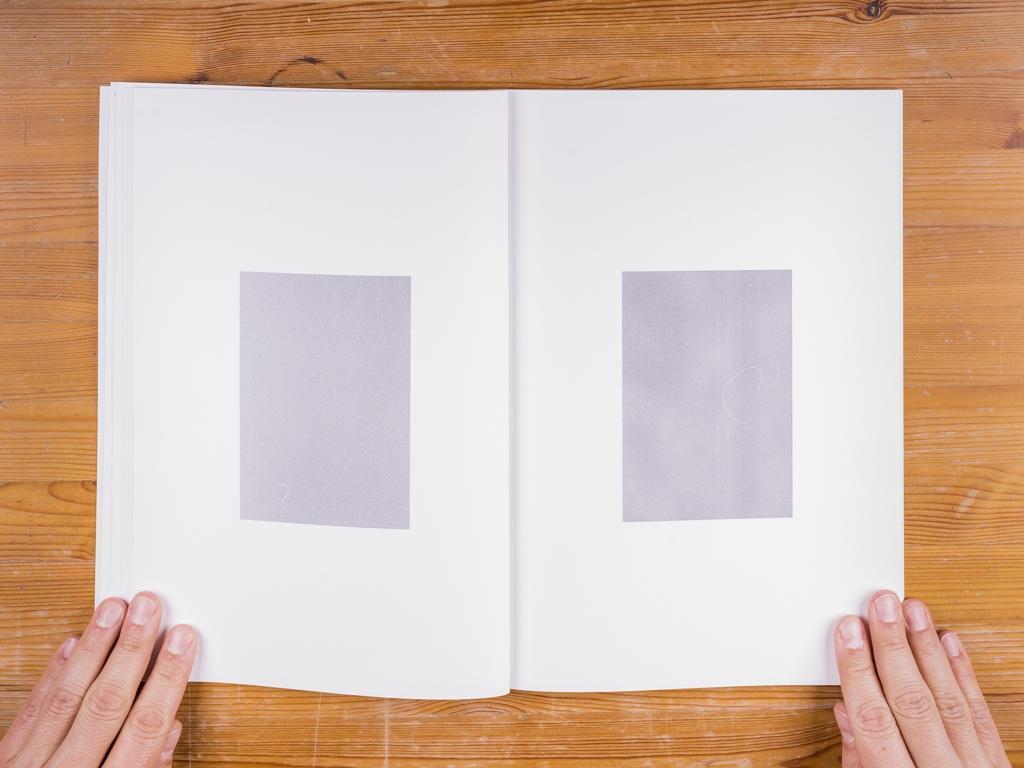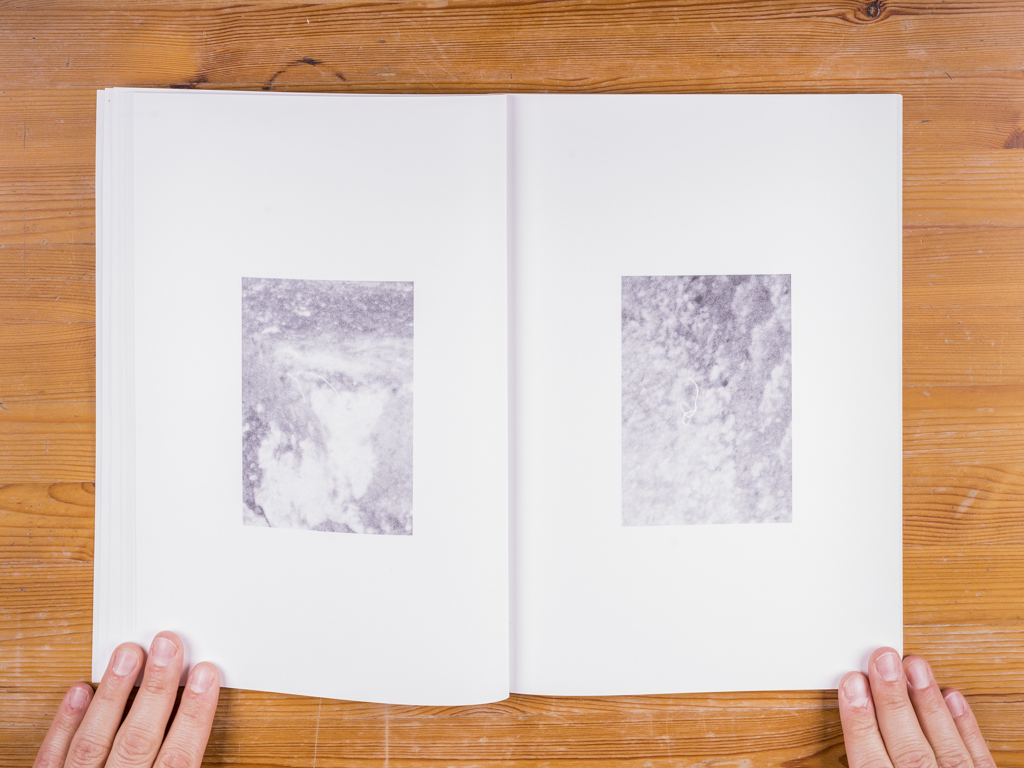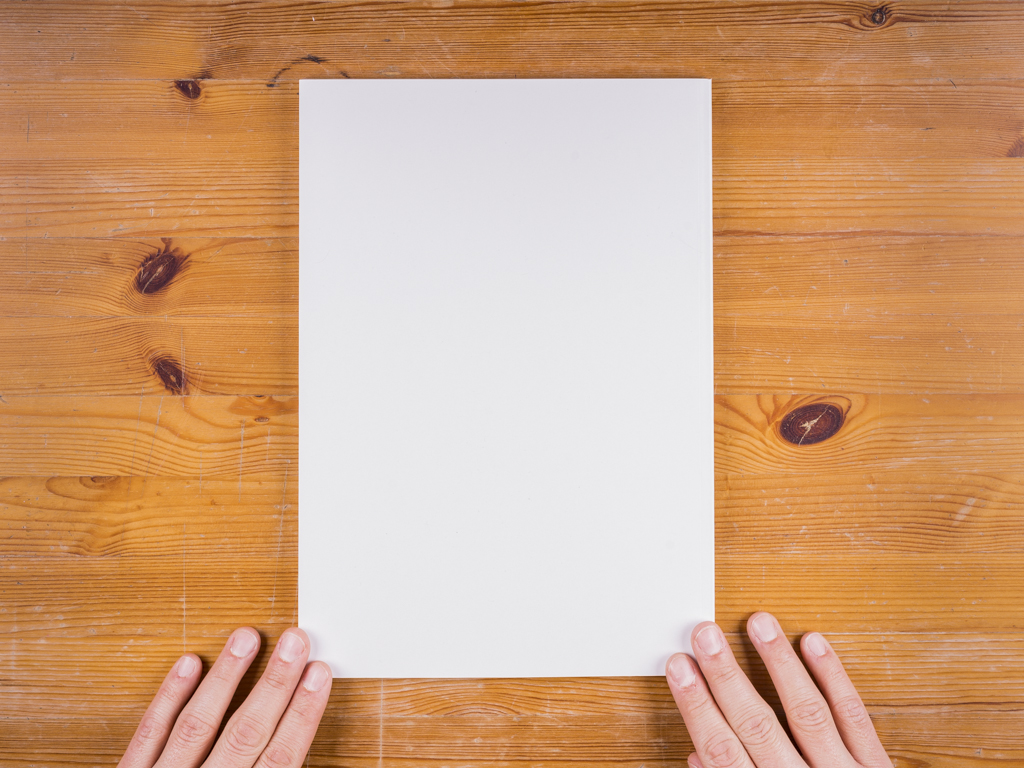 Title:

Particles

Artist:

Anne-Camille Allueva

Designer:

Anne-Camille Allueva

Editor:

Anne-Camille Allueva

Publication date and place:

April 2017 / Toulouse, France

Edition:

25 (numbered and signed)

Format, binding:

Softcover (+ mat lamination) / Adhesive binding

Size:

22 x 32 cm

Number of pages and images:

100 / 97 p.

Type of printing and paper:

Digital print / Inside: munken lynx 150g paper Cover: cyclus print 350g paper.

Retail price:

€25
Book description:
Particles is a book about the process of creation and the appearance of the photographic image. Particles is made of cuts and close-ups of common situations, simultaneous movements between exposure and exclusion. I intend to explore how dust can be used to investigate the photographic gesture or even can produce other images.