The Scottish artist shares some recent work, an epic photograph by Lee Miller and sites some awesome women writers who inspire her.
1. Show us a sample of your work.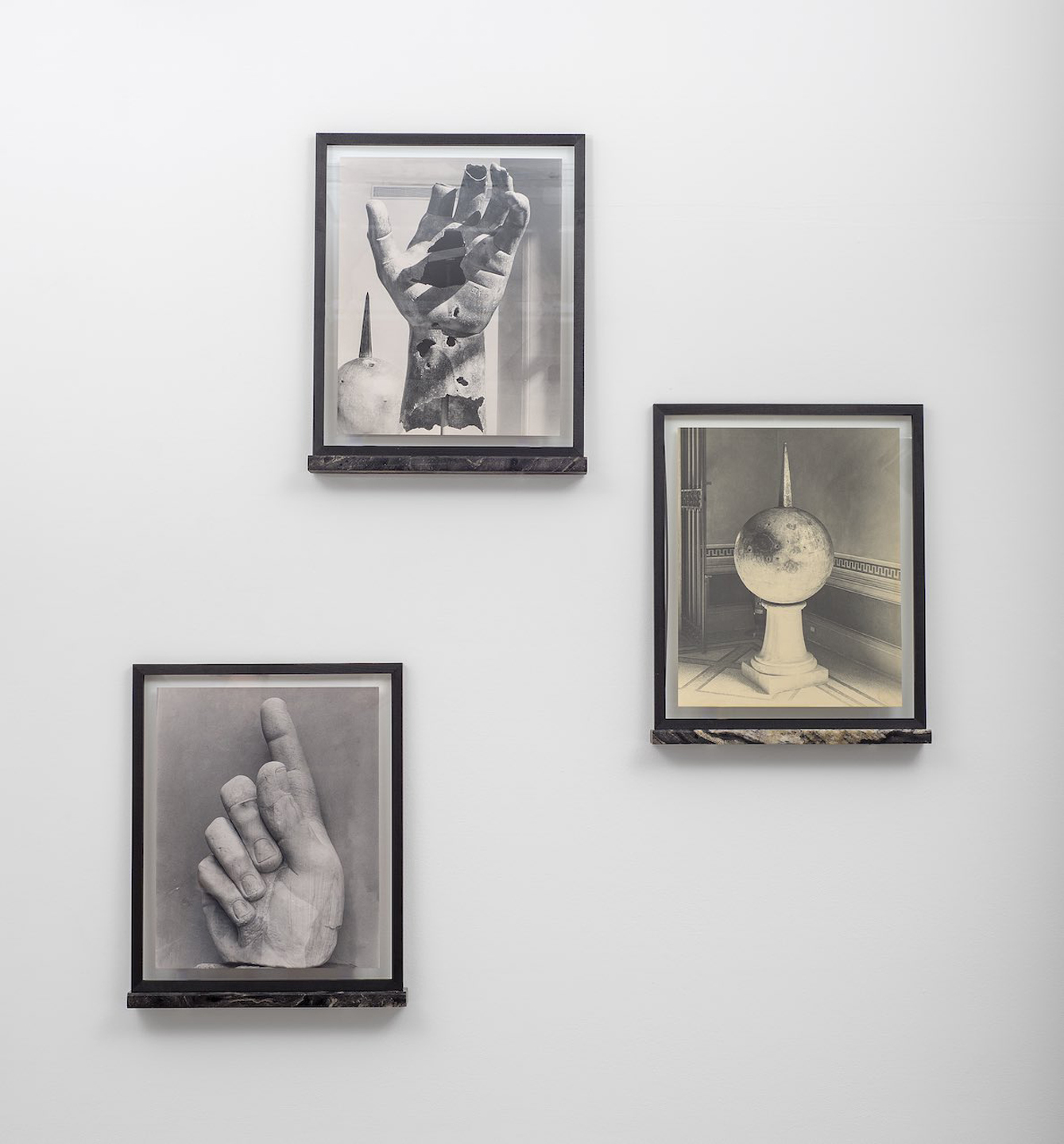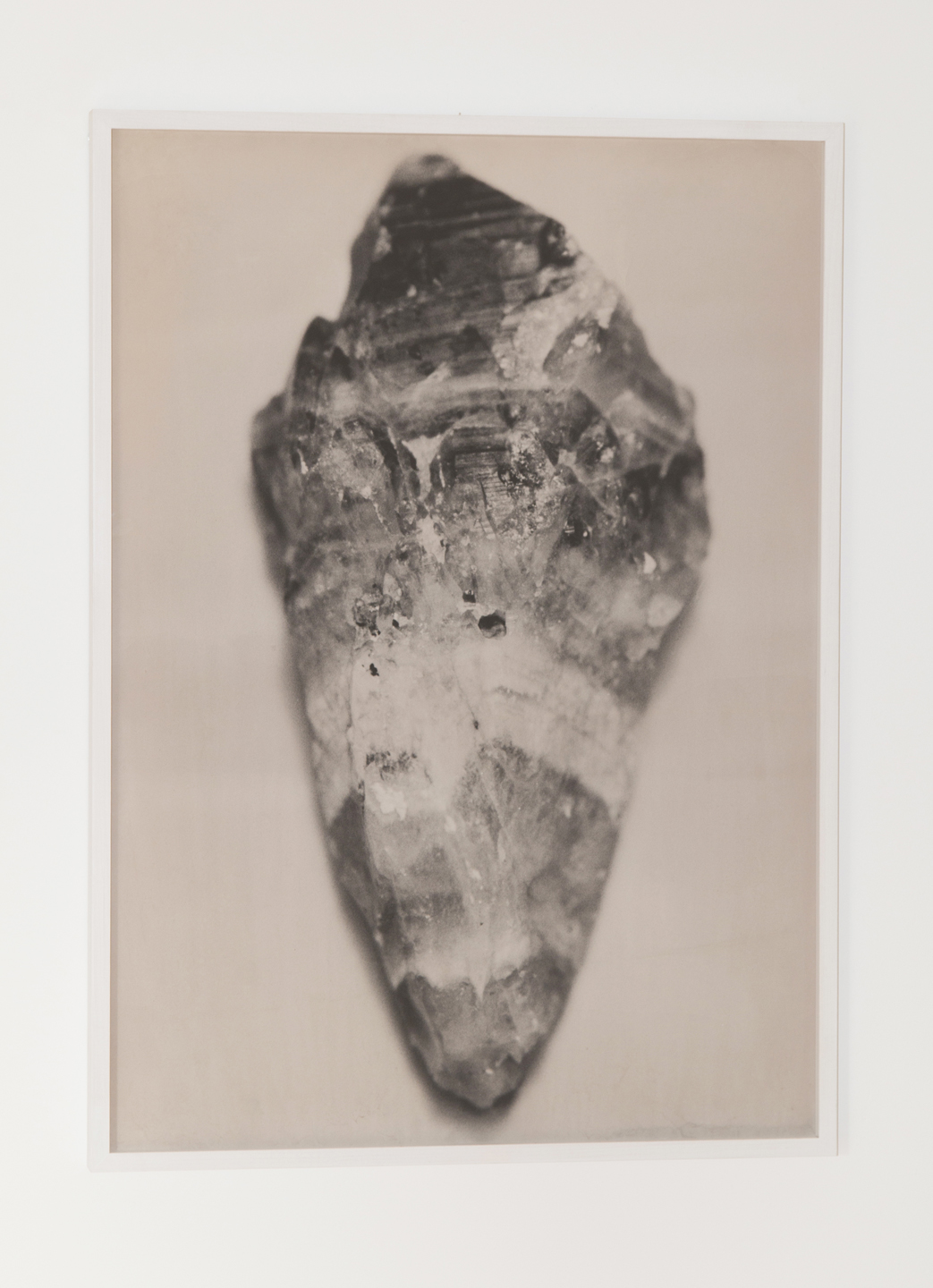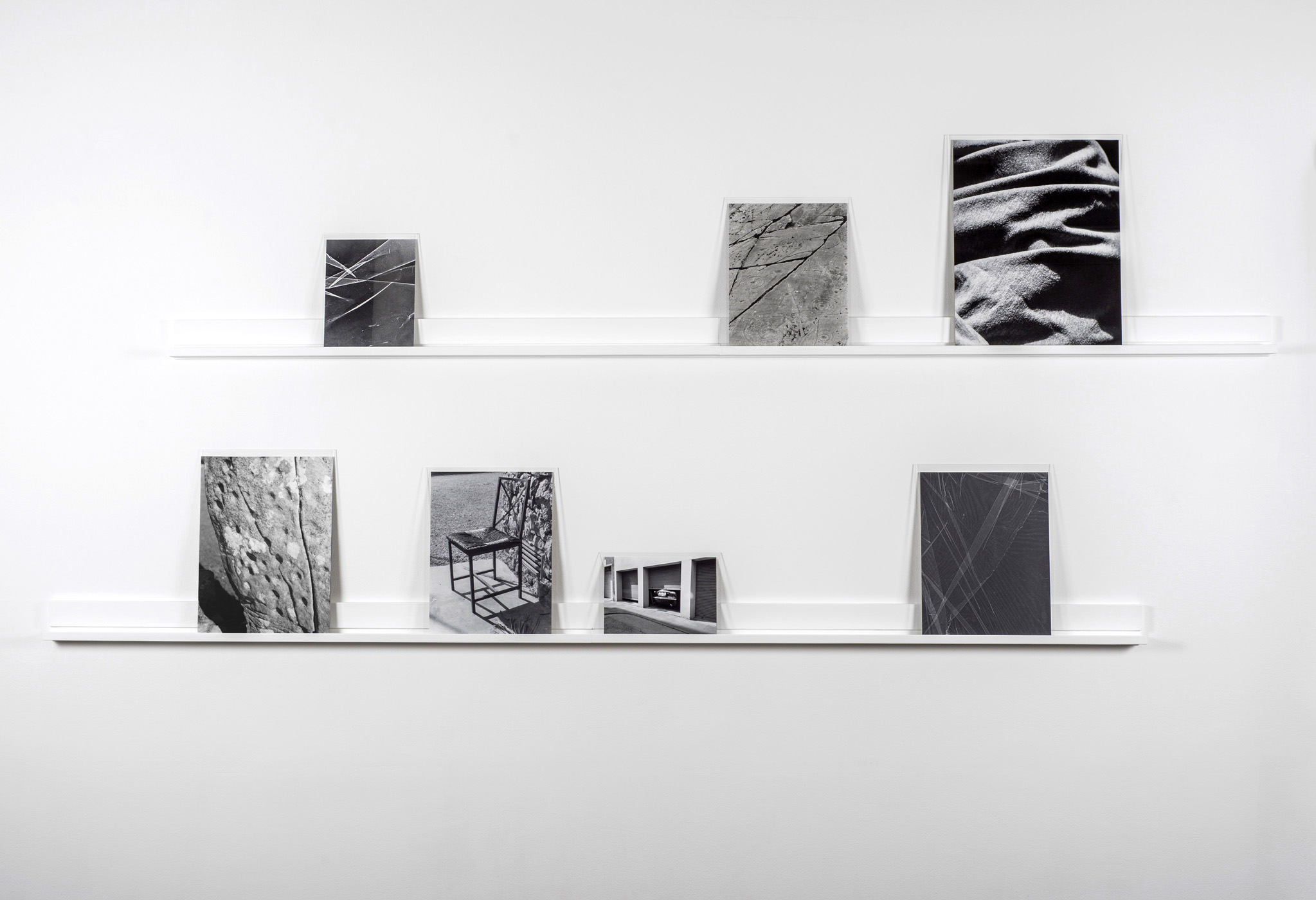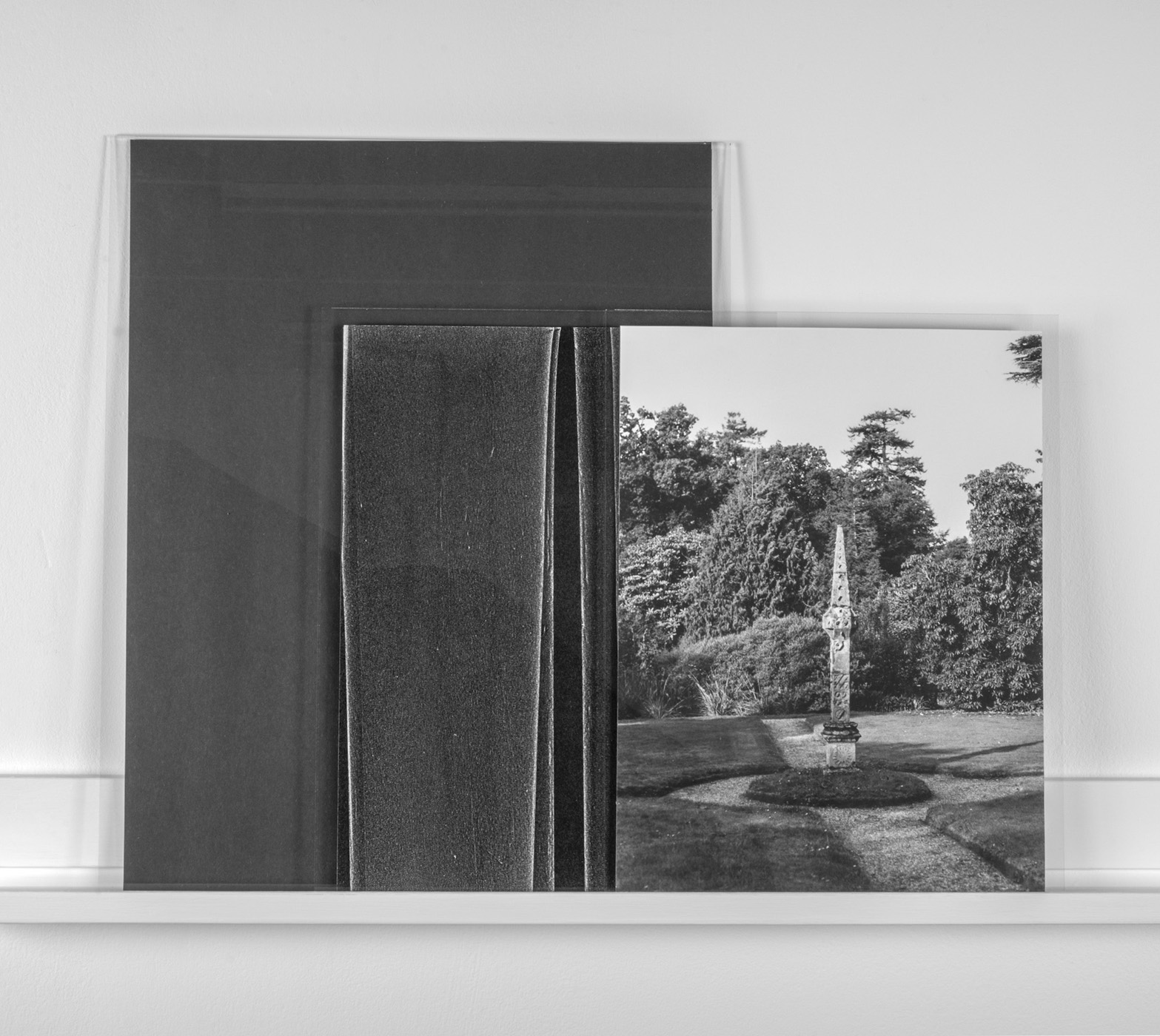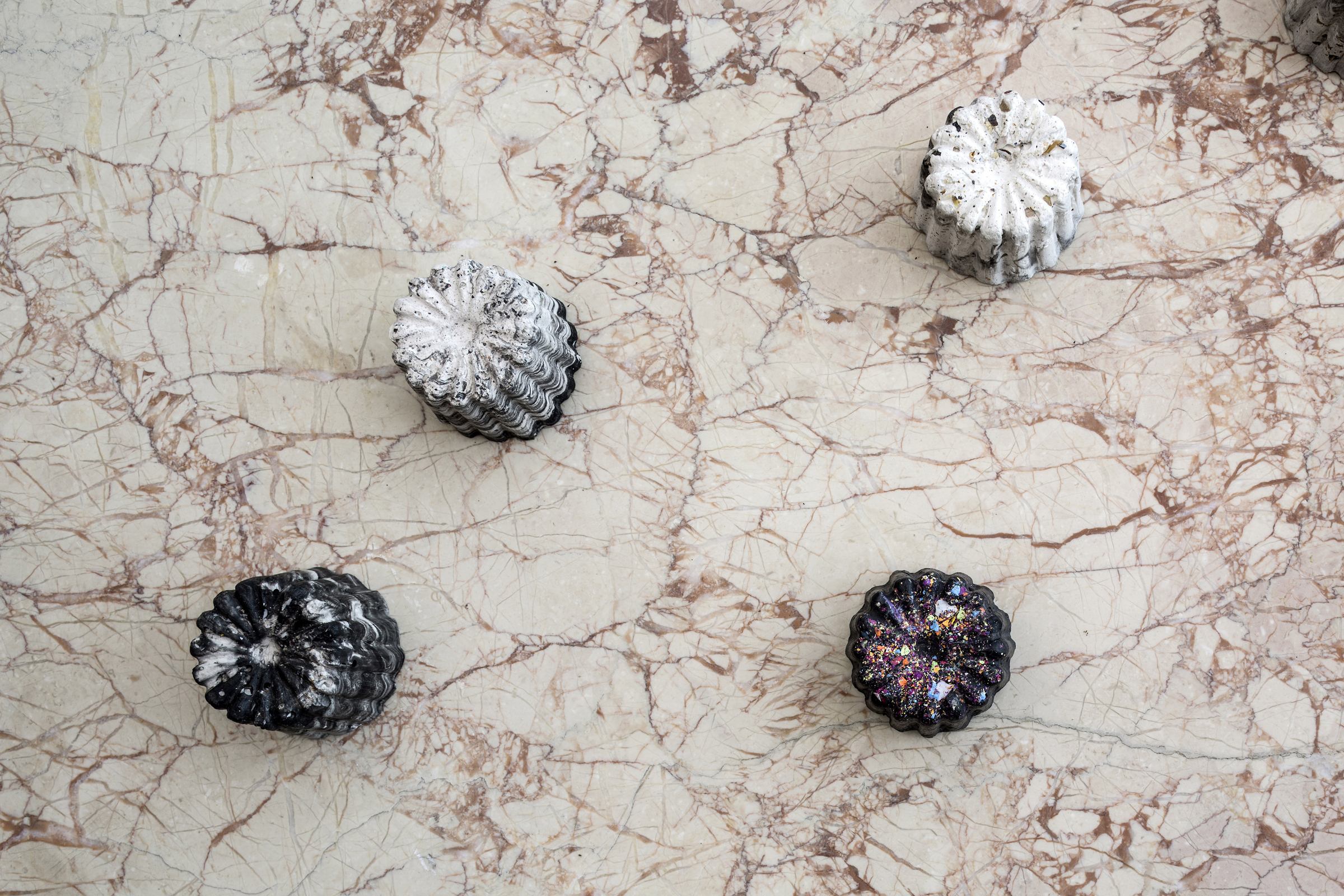 1. Solid Objects (Roma), 2016
Silver gelatin prints, San Pellegrino Aranciata Rosso, Chinotto, Melograno e Arancia, Black Cosmic Marble, glass & stained poplar frame. 250 × 146 × 8 cms
2. Stone Quartet (Amethyst), 2017
Giclée print, red wine. 82x59cm unframed
3. Dumb, Beautiful Ministers, 2015
Seven silver gelatin prints Dimensions variable Installation view ʻMaterial Language, Or All Truths Wait In All Things' Mary Mary, Glasgow
4. Sugar Paper/ Upright Form/ Obelisk Sundial, 2015
Silver Gelatin prints 58x46cm
5. Offcuts (detail), 2014/2016
Steel from Mount Stuart boathouse installation 2014, marble offcuts, plaster, jesmonite, Bute shells, pencil/crayon shavings and studio floor debris cast in antique Mount Stuart dessert moulds
Dimensions variable
2. What research is currently most informing your practice?
Materiality
Marguerite Duras
Joan Didion
Margaret Wise Brown
Uncertainty
Chance
Prehistoric sites
Walt Whitman
Non-hierarchical material relationships
Daoism/Taoism
Stone
Myth
Deep Time
The present
3. Which photograph are you obsessed with right now and why?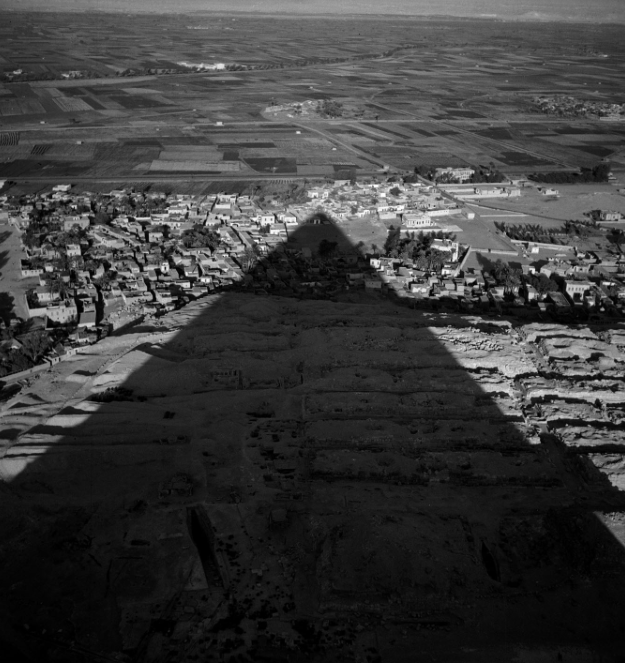 Lee Miller's 'From the Top of the Great Pyramid', 1937.
I've always been a bit obsessed with this photo – the perfection of the composition, the sense of spontaneity, the balance between light and weight.
4. What video can you not stop watching?
5. Can you give us five links to things you think we should know about?
6. How many photos do you have right now on your phone? Please share one
…and feel free to give us some context if you feel like it.
Pretty much at capacity 1119.
This is from the top of a mountain in the French Alps.
7. Can you send us a pic of your desk/workspace?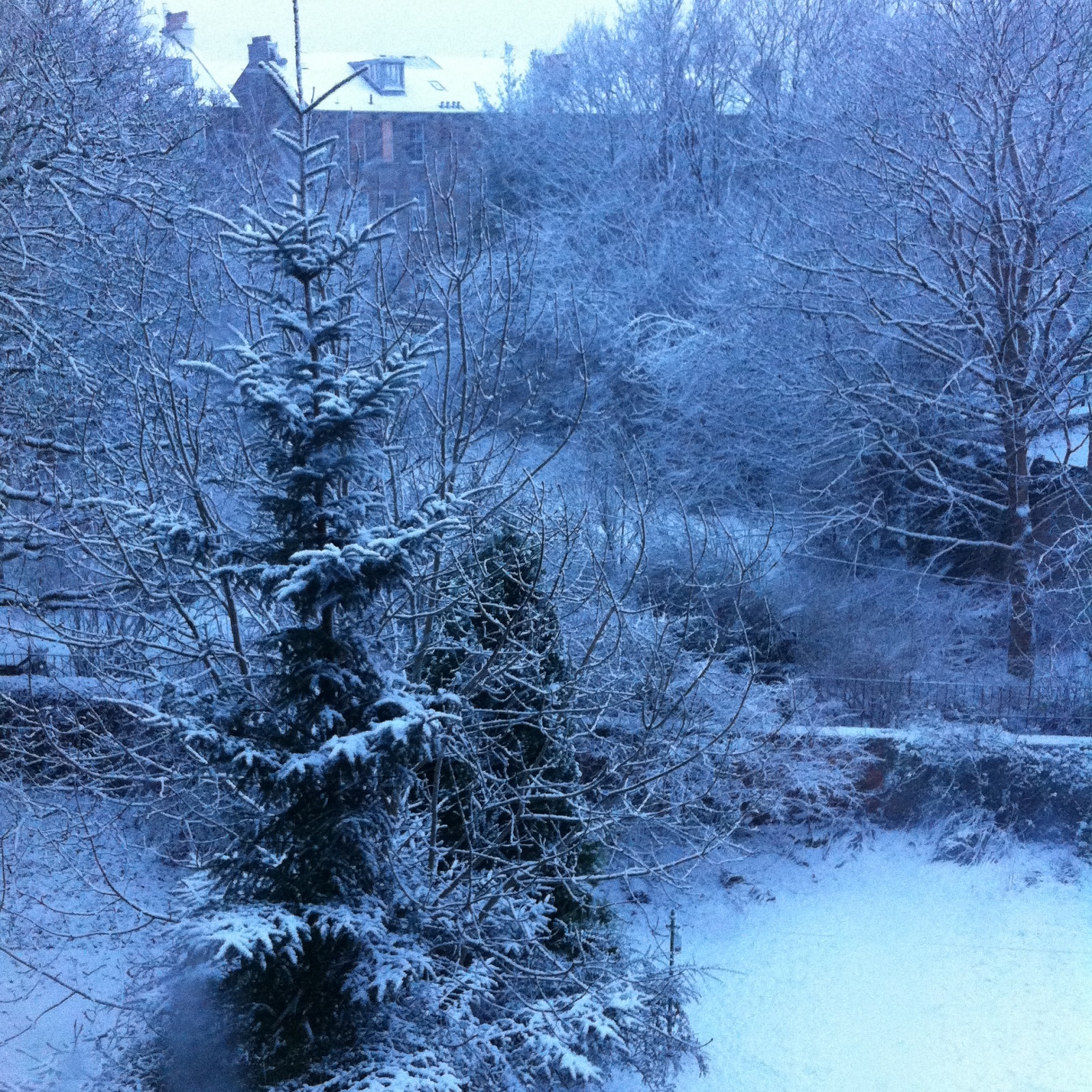 I'm in workspace limbo just now – working at home a little till I move back into the studio next month after taking a break for the birth of my daughter. So my workspace is everywhere and nowhere. I'm thinking, reading and taking photos right now. The bath, the bed, the kitchen sink are all good for thinking. Here's the view from the kitchen sink when it snowed last week.
8. What is the most coveted photo book you own and why?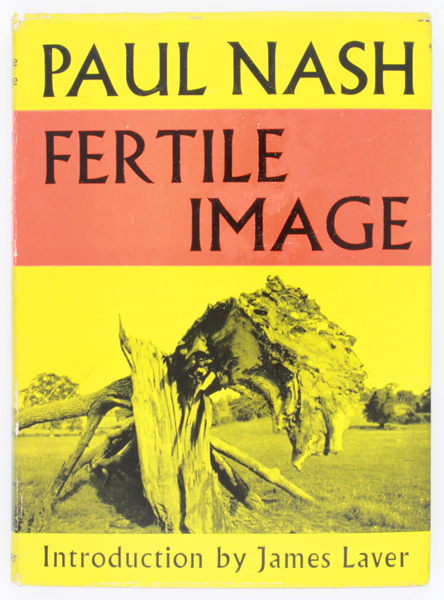 Paul Nash's Fertile Image. I think it's the attitude of Nash's photos that I like most –  there's a great sense of freedom about his photos as a body of work – excitement for the subject matter and composition over the technicalities of photography.
Everything and nothing…There are SO many things that concern me – globally, personally, politically, creatively. I don't really know how to speak succinctly about those concerns in a way that feels genuine in this context. When I say nothing I guess I mean I also need to find some kind of creative headspace where my mind can be free from those concerns and that finding that space is a priority for me in order to work right now.
10. What makes you happy?
Swimming in the sea, cycling at night
Romy, Neil
The sun, the moon
About Lorna: Lorna Macintyre is an artist based in Glasgow.
She is currently working towards a solo exhibition at Dundee Contemporary Arts in late 2018 and is a visiting lecturer at Glasgow School of Art.
Macintyre's recent solo exhibitions include: Spolia, Cample Line, Dumfriesshire (2017); Much Marcle, Chapter, Cardiff (2016); Material Language or All Truths Wait in All Things, Mary Mary, Glasgow (2015); Solid Objects, Glasgow Project Room (2015); and Four Paper Fugues, Mount Stuart, Isle of Bute, part of GENERATION, 25 Years of Contemporary Art in Scotland, (2014).