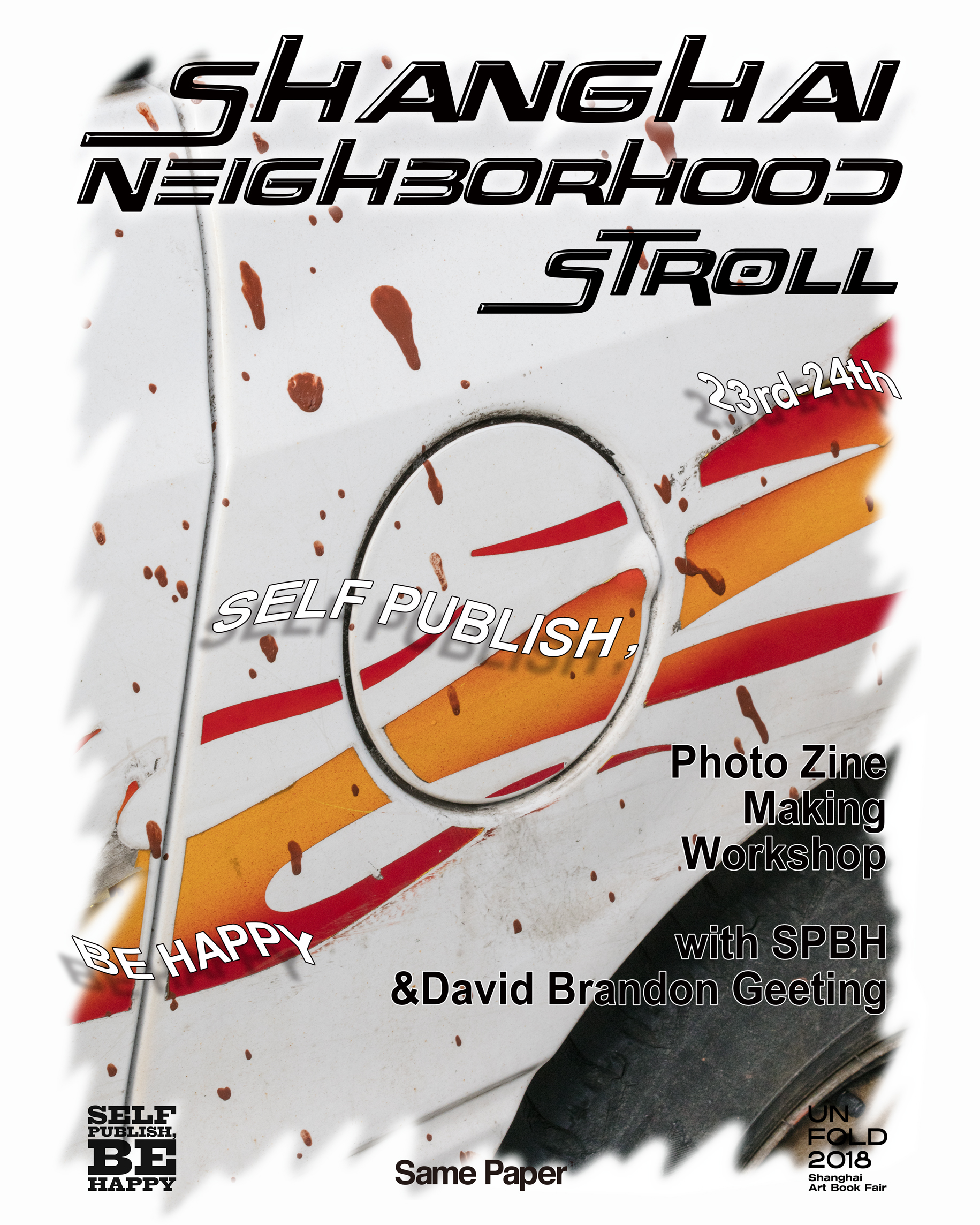 HOURS, LOCATION & REQUIREMENTS
Saturday June 23rd-Sunday June 24th, 11:00-15:00
Bld No.6
No.50, Mo Gan Shan Rd.
Number of attendees: 30
Requirement: digital camera/cellphone
Course Leader: Jamie Allan Shaw, David Brandon Geeting
David Brandon Geeting will lead students around the streets of Shanghai where students and David will make material for zine making workshop taught by Jamie Allan Shaw. Jamie will help students choose material and guide them through the process of designing their zines. All materials for the zine making will be provided, students should bring their own digital camera or phone camera.
David Brandon Geeting is a New York based photographer who delights in using hard light to bring out compelling details in his subjects, which range from the mundane to the exclusive.
After studying at New York's School of Visual Arts, David began shooting anything and everything around him. Common objects take on a new guise when re-photographed, re-assembled, or juxtaposed together in colourful, unexpected and humourous combinations.
His self-described urge to 'shine a spotlight on things that are otherwise insignificant' has produced an impressive portfolio of still life photography. Building upon this same ethos, David's work also spans the worlds of fashion and portraiture – whilst always maintaining the irreverent sense of humour and playfulness that marks his work out as his own.
Exploring daily observations in his immediate environment is something that David continues to explore further in ongoing personal project 'Neighborhood Stroll', hitting the streets to capture spontaneous details in his Brooklyn neighbourhood.