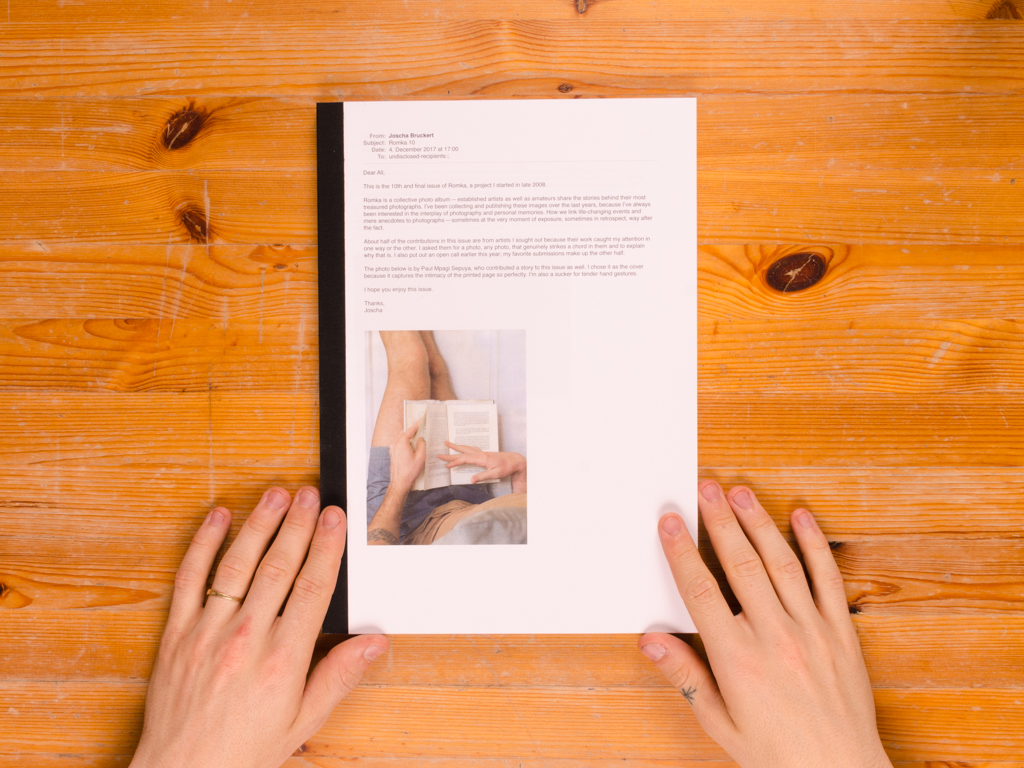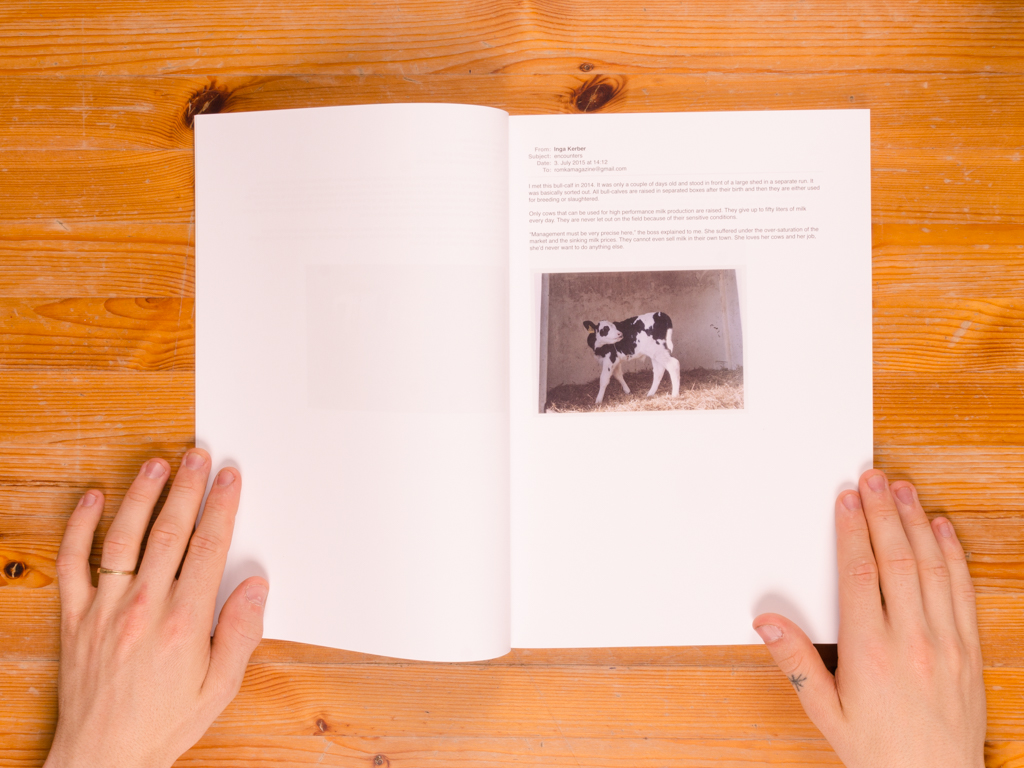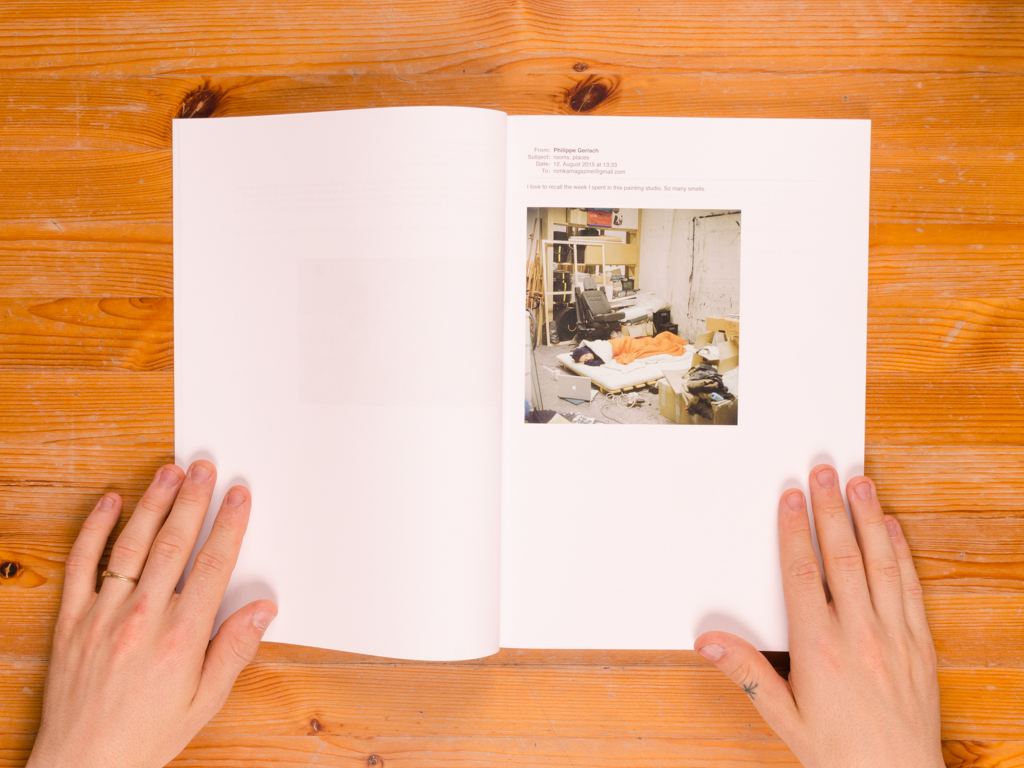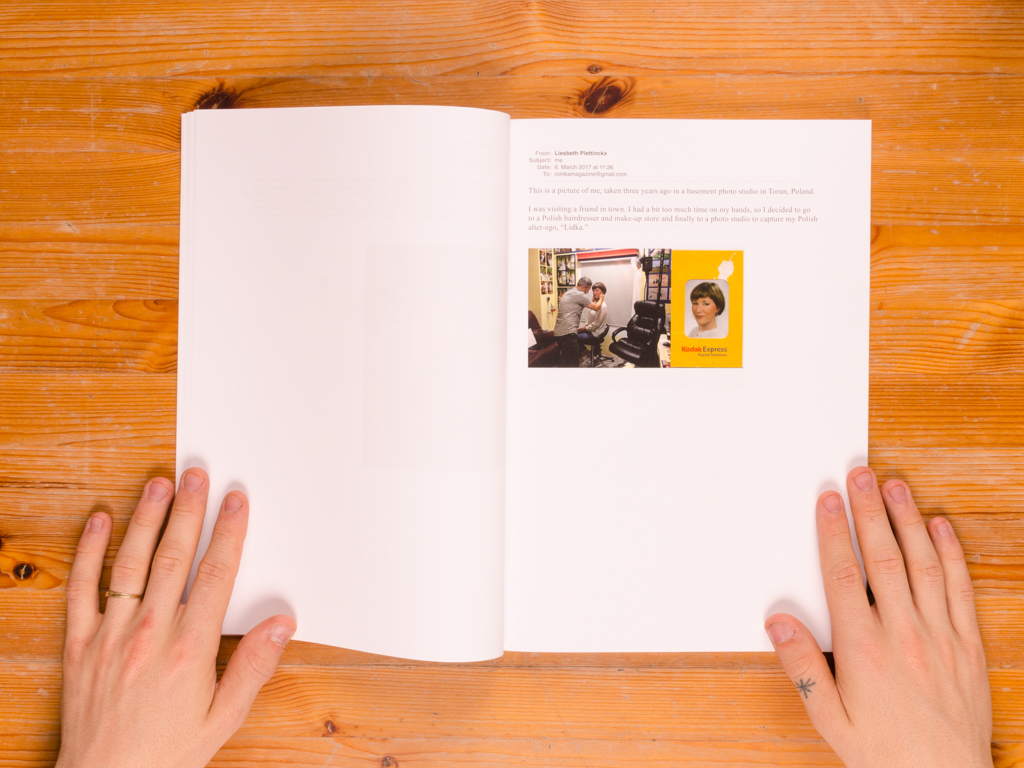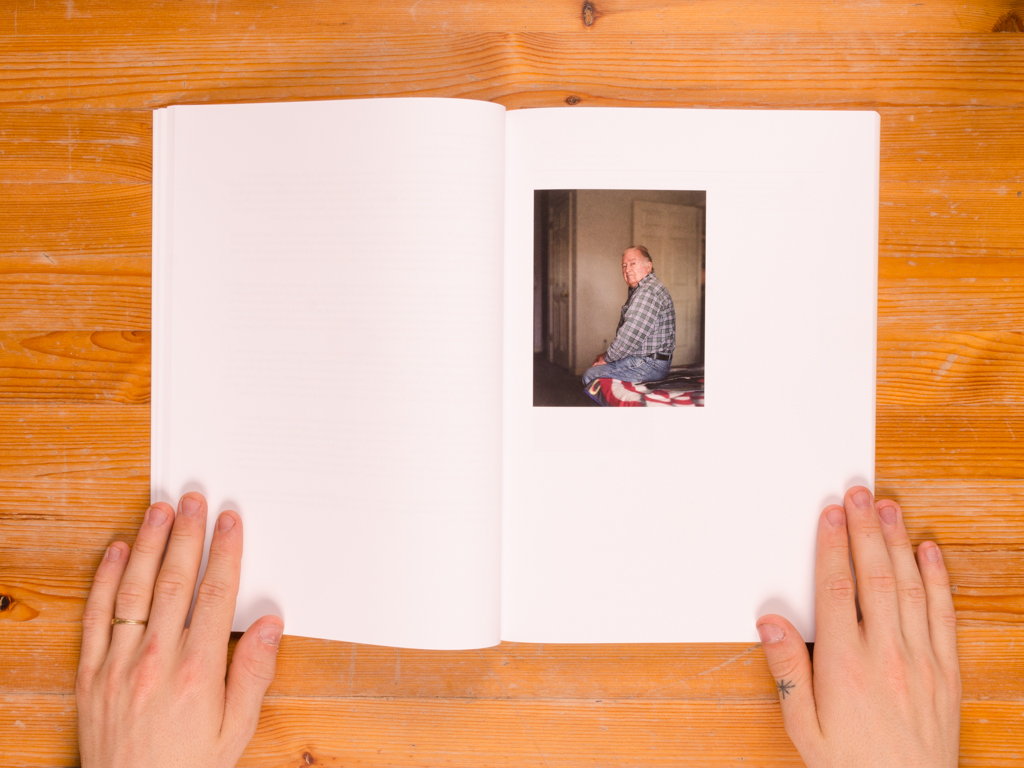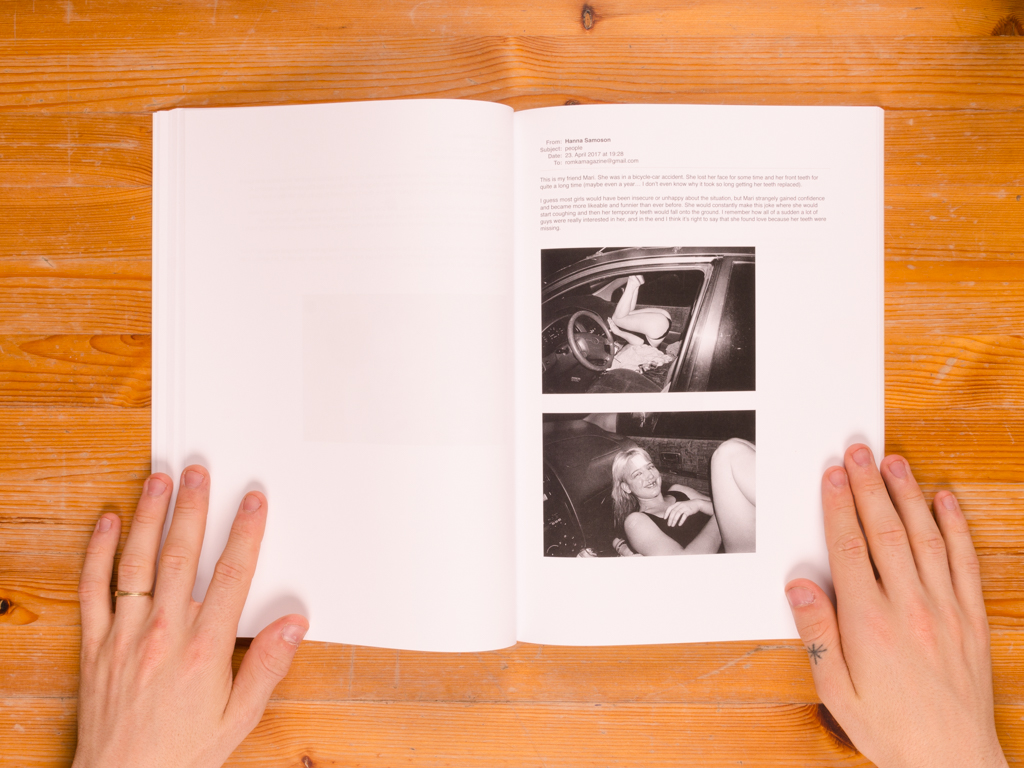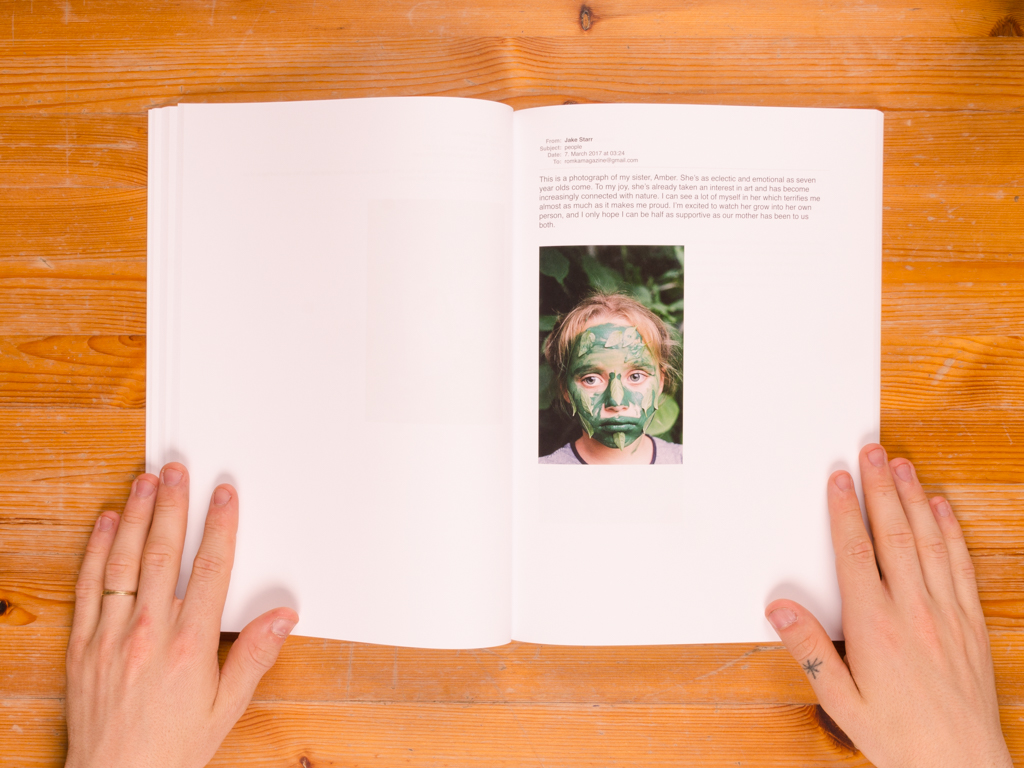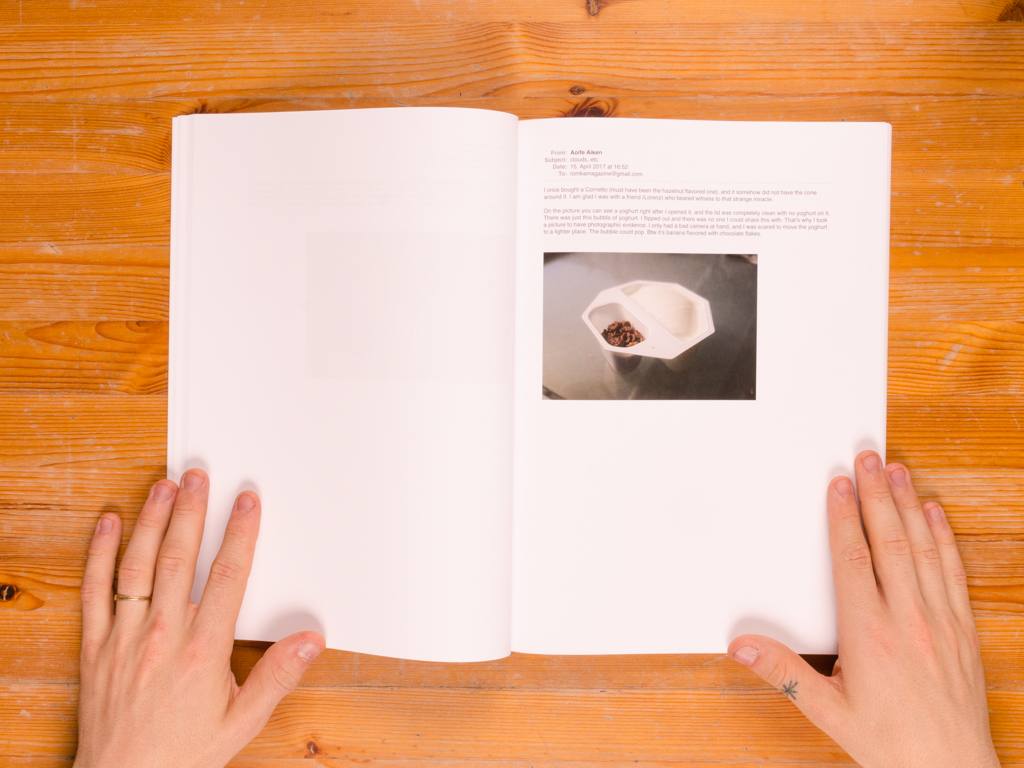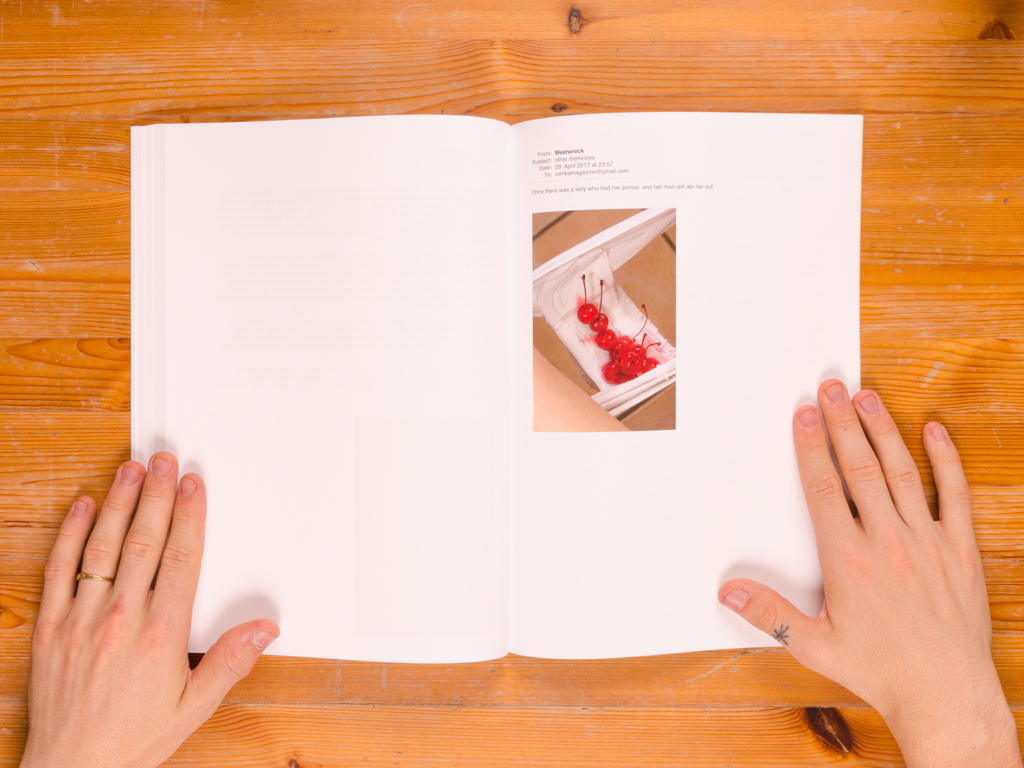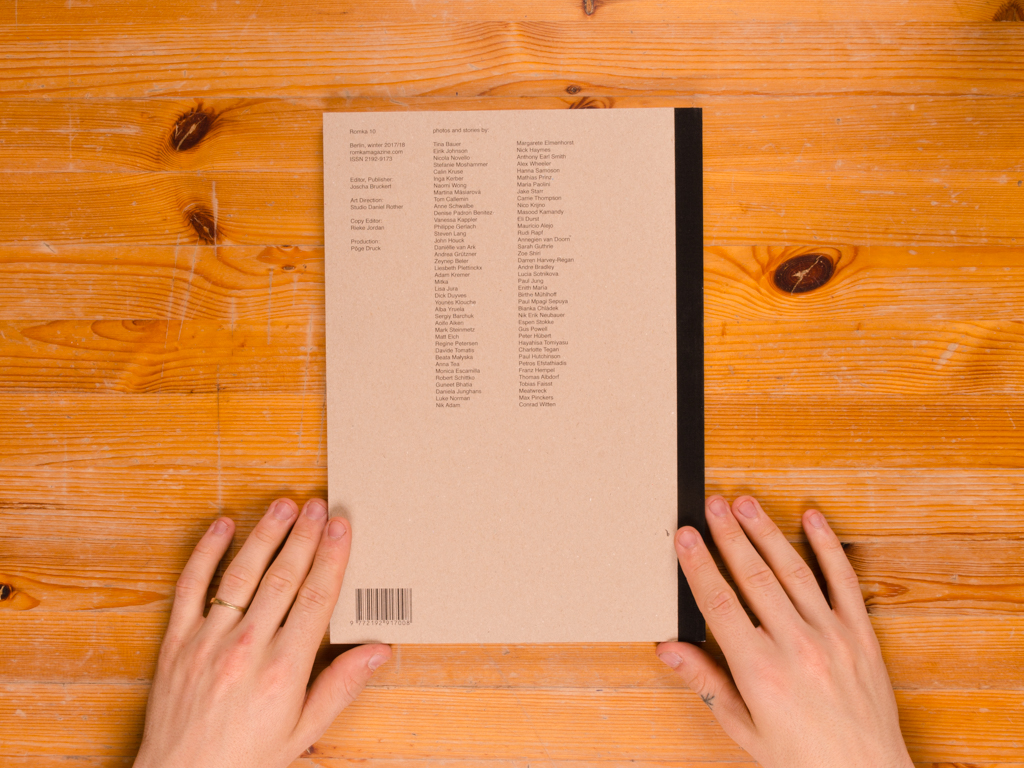 Title:

Romka #10

Artist:

Joscha Bruckert

Additional Contributor:

Adam Kremer, Alba Yruela, Alex Wheeler, Andre Bradley, Andrea Grützne,r Anna Tea, Anne Schwalbe, Annegien van Doorn, Anthony Smith, Aoife Aiken, Beata Małyska, Bianka Chládek, Birthe Mühlhoff, Calin Kruse, Carrie Thompson, Charlotte Tegan, Conrad Witte,n Daniela Junghans, Daniëlle van Ark, Darren Harvey-Regan, Davide Tomatis, Denise Padron Benitez, Dick Duyves, Eirik Johnson, Eli Durst, Enith María, Espen Stokke, Franz Hempel, Guneet Bhatia, Gus Powell, Hanna Samoson, Hayahisa Tomiyasu, Inga Kerber, Jake Starr, John Houck, Liesbeth Plettinckx, Lisa Jura, Lucia Sotnikova, Luke Norman, Margarete Elmenhorst, Maria Paolini, Mark Steinmetz, Martina Mäsiarová, Masood Kamandy, Mathias Prinz, Matt Eich, Mauricio Alejo, Max Pinckers, Meatwreck, Mitka, Monica Escamilla, Naomi Won,g Nick Haymes, Nico Krijno, Nicola Novello, Nik Adam, Nik Erik Neubauer, Paul Hutchinson, Paul Jung, Paul Mpagi Sepuya, Peter Hübert, Petros Efstathiadis, Philippe Gerlach, Regine Petersen, Robert Schittko, Rudi Rapf, Sarah Guthrie, Sergiy Barchuk, Stefanie Moshammer, Steven Lang, Thomas Albdorf, Tina Bauer, Tobias Faisst, Tom Callemin, Vanessa Kappler, Younès Klouche, Zeynep Beler, and Zoe Shiri.

Designer:

Studio Daniel Rother

Editor:

Joscha Bruckert

Printer:

Pöge Druck, Leipzig, Germany

Publication date and place:

December 2017, Berlin, Germany

Edition:

1000

Format, binding:

Softcover, perfect bound

Size:

21 x 29,7cm

Number of pages and images:

190 pages, 80 images

Type of printing and paper:

offset printing, Igepa MaxiOffset 120g

Retail price:

18EUR
Book description:
This is the 10th and final issue of Romka, a project I started in late 2008. Romka is a collective photo album — established artists as well as amateurs share the stories behind their most treasured photographs. I've been collecting and publishing these images over the last years, because I've always been interested in the interplay of photography and personal memories. How we link life-changing events and mere anecdotes to photographs — sometimes at the very moment of exposure, sometimes in retrospect, way after the fact. About half of the contributions in this issue are from artists I sought out because their work caught my attention in one way or the other. I asked them for a photo, any photo, that genuinely strikes a chord in them and to explain why that is. I also put out an open call earlier this year; my favourite submissions make up the other half.