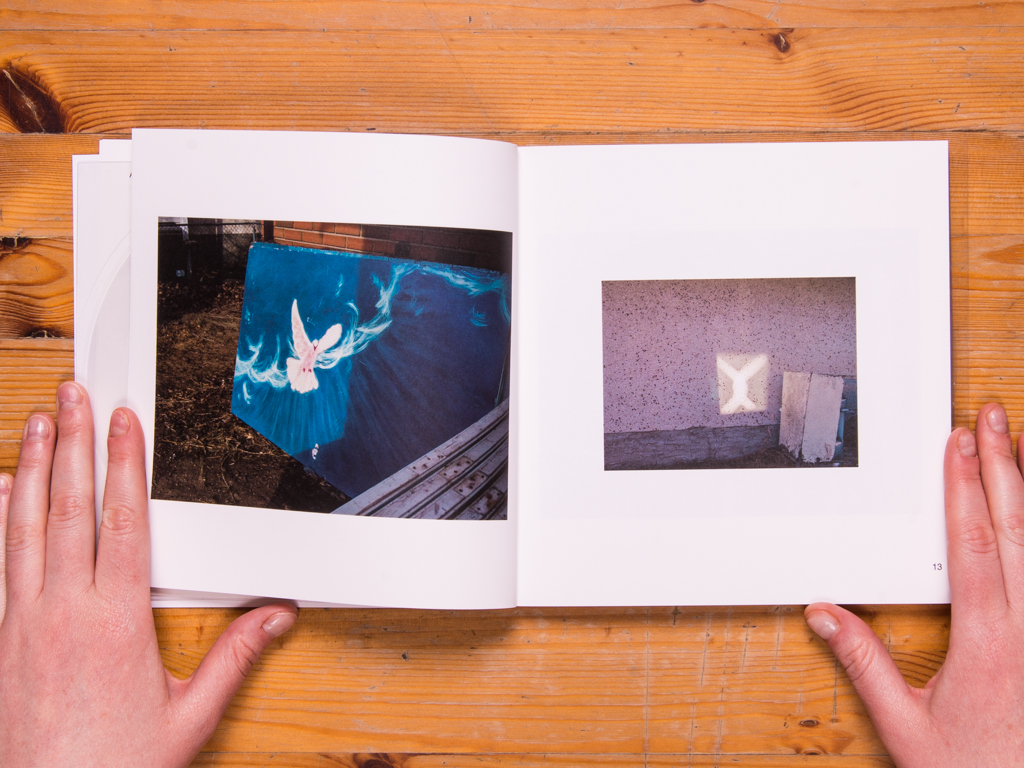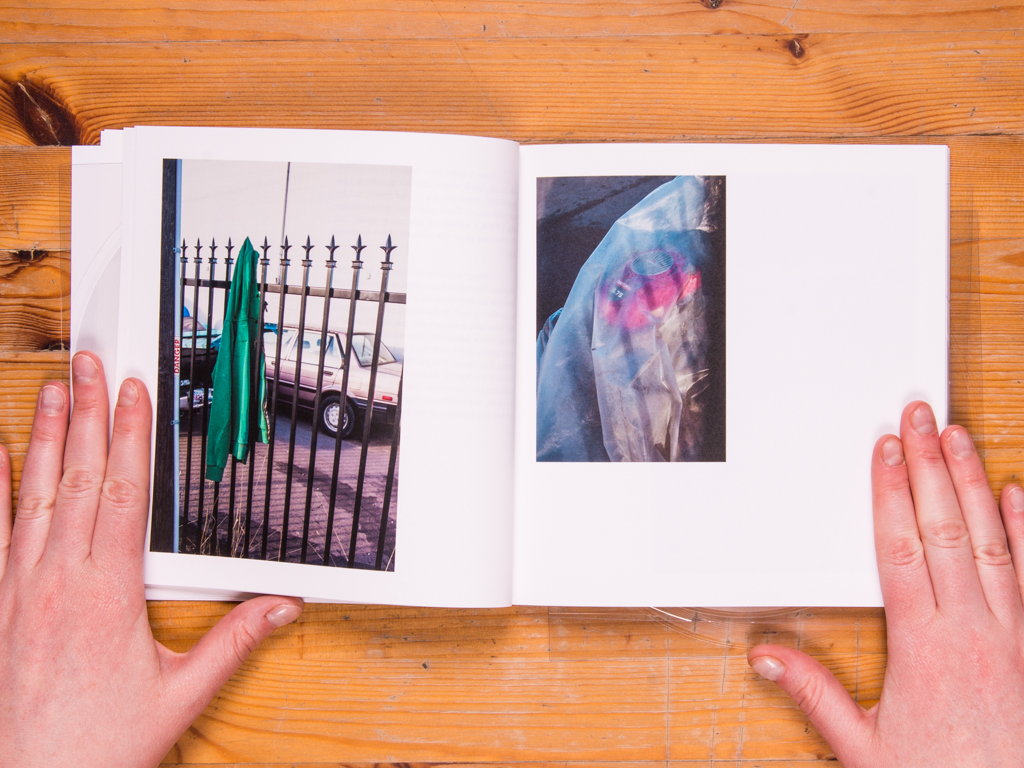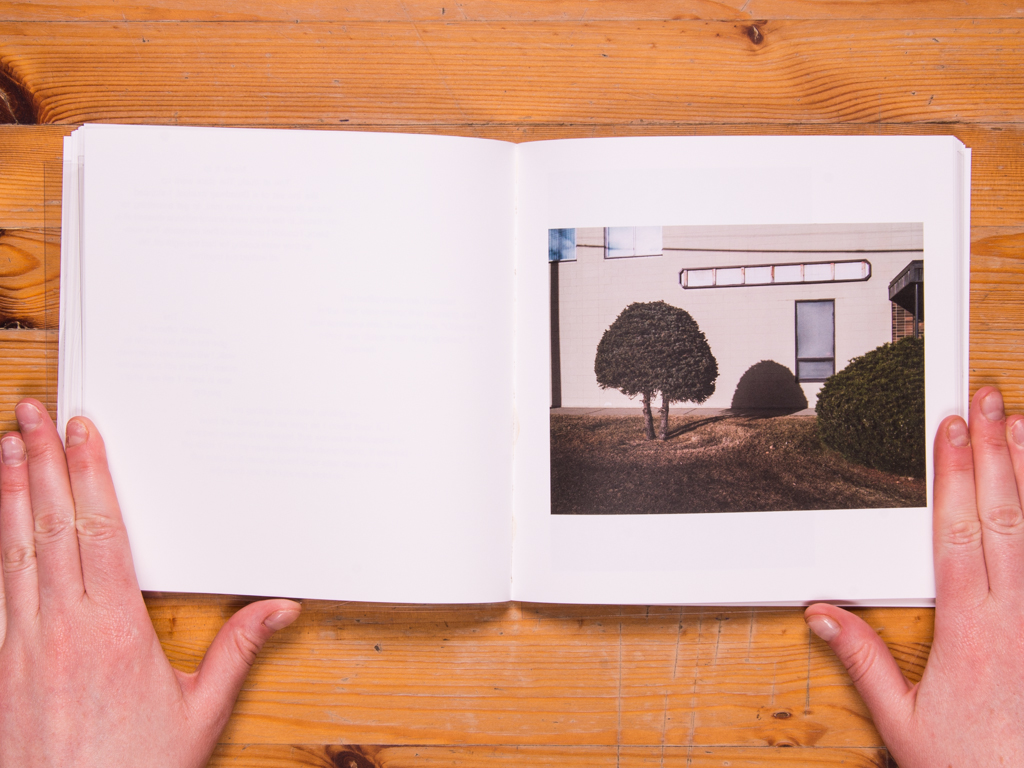 Title:

Distorted tourist

Artist:

Mark Templeton

Additional Contributor:

Ryan Diduck (contributed written journal entries)

Designer:

Dmytro Nikolaienko

Editor:

Mark Templeton

Imprint:

GRAPHICAL RECORDINGS

Printer:

Burke Group, Edmonton, Canada

Publication date and place:

June 20, 2018 / Edmonton, Canada

Edition:

100

Format, binding:

Softcover / perfect bound

Size:

18.4 cm x 18.4 cm

Number of pages and images:

106 pages / 44 colour images / 5 one-sided flexi disc records

Type of printing and paper:

Digital / Cougar uncoated Opaque cover/text stock (100lb/80lb)

Retail price:

$48 CAD
Book description:
Distorted Tourist is the visual, auditory, and textual travelogue of journeys through five manufactured and reclaimed landscapes. The book contains five one-sided flexi disc records with compositions corresponding to five apocryphal places. Stemming from routine drives across industrial-commercial areas near the artist's neighborhood, each photograph captures, mid-fall, the familiar and uncanny spaces of dislocated urban decay — monuments to the failures of modernity. Rather than attractions, the tourist here bears witness to the inevitability of moths and rust. Each location is captured sonically in augmented field recordings, a soundtrack haunted by deceased materials and dying matter. Templeton's signature compositional characteristics — faraway melodies, recurrent phrases, ruined echoes — evoke a cyclical trajectory toward Distorted Tourist's center, the concentric spiral of a record, a voyage on misremembered roads into the middle. Accompanying journal entries written by the author Ryan Diduck summon the hallucinatory diary of a Herzogian quest against reverse rotation. Photos and text appear to form and deform on the page. Together, the manuscript, sounds, and photographs represent an impossible portrayal, an audio-optical illusion, the roadmap to an eerie expedition that is at once unreal and urgent.