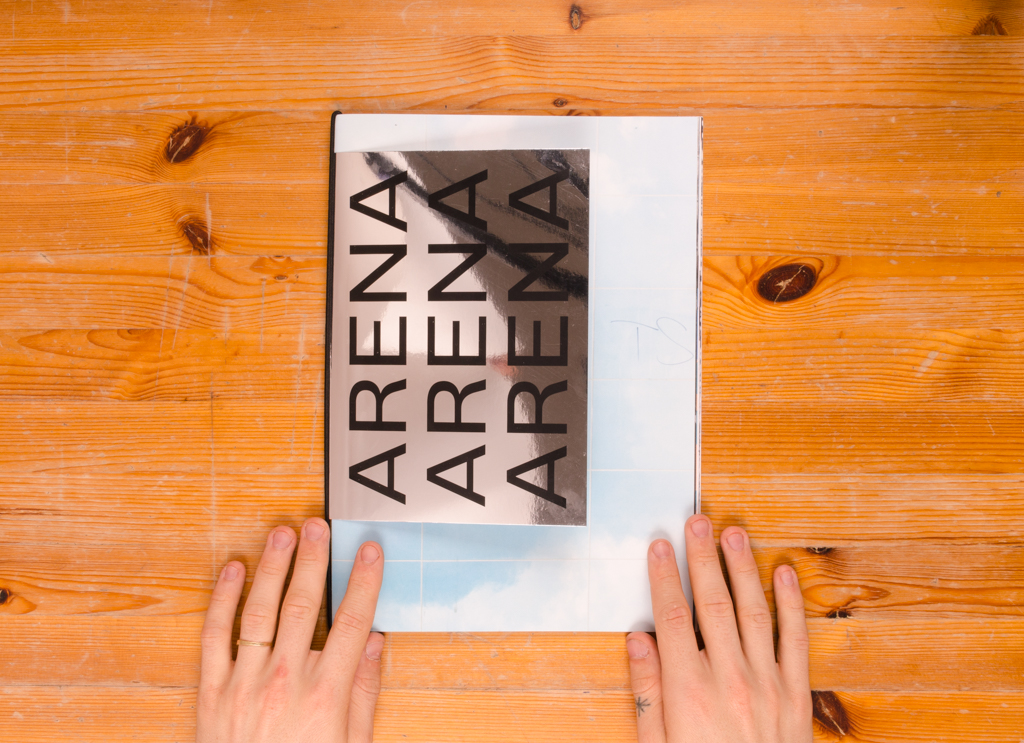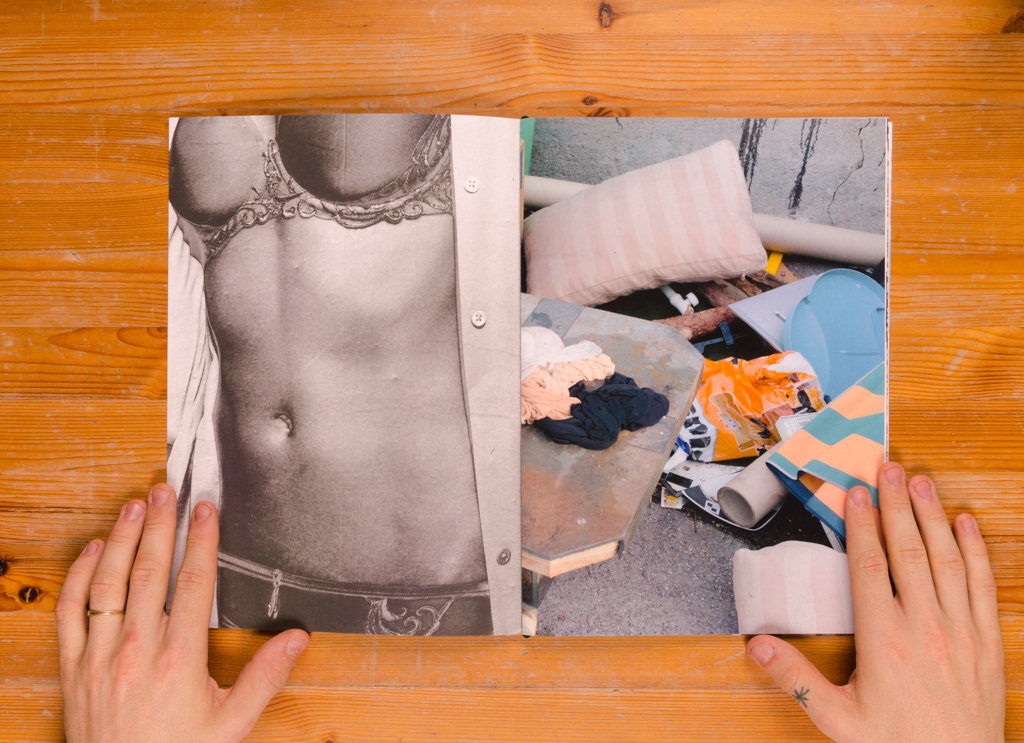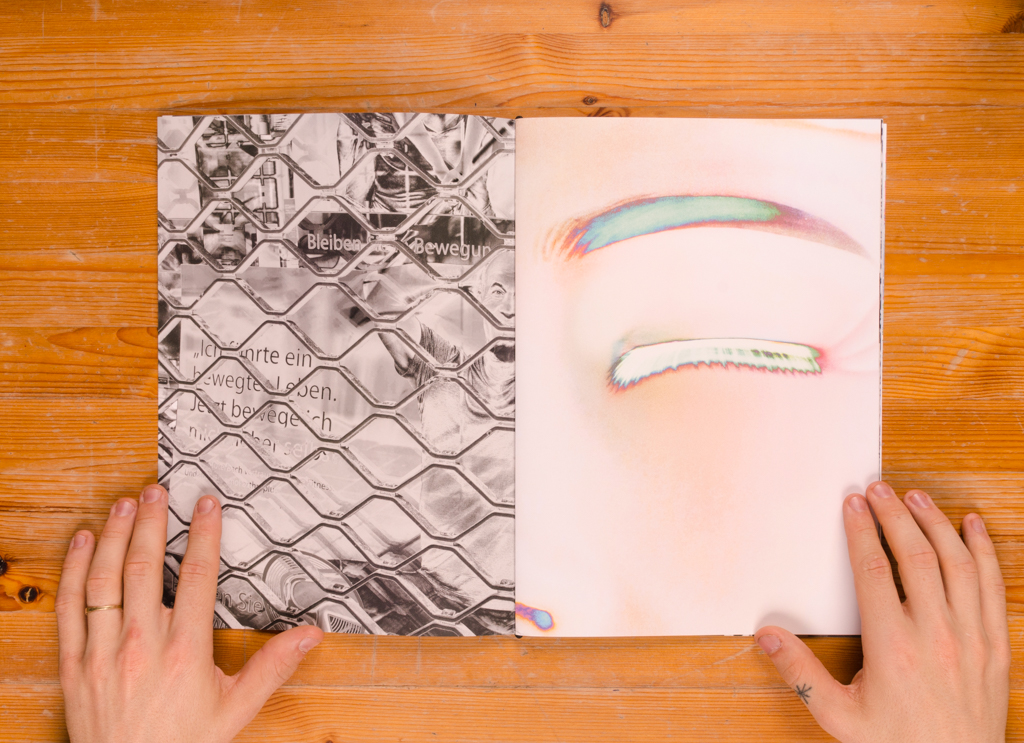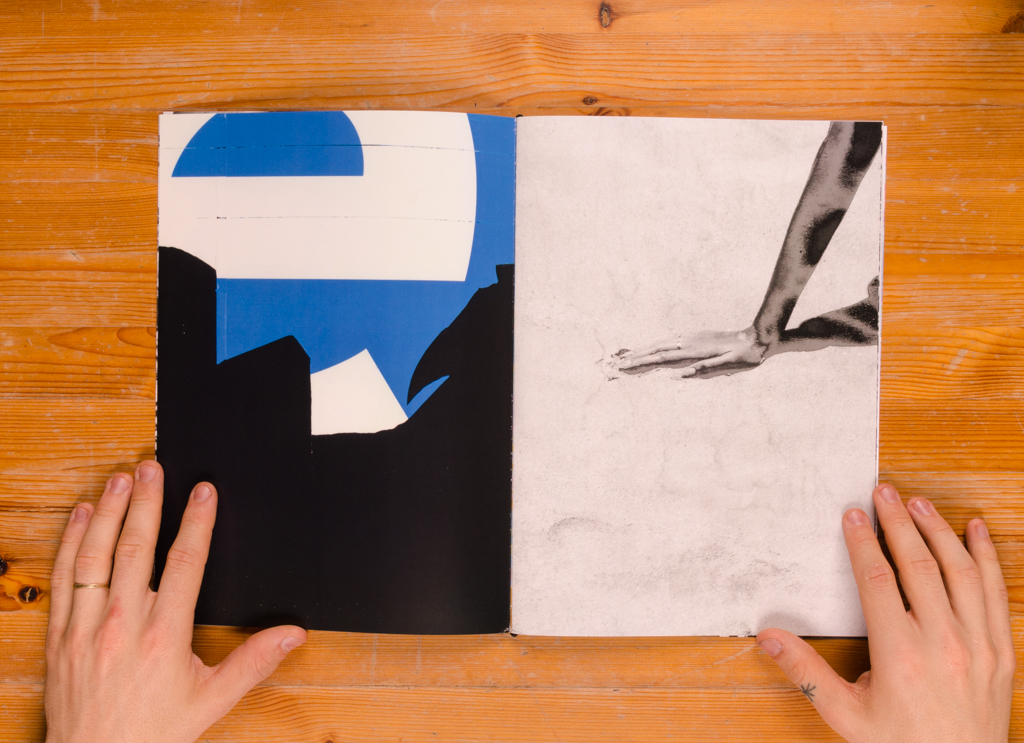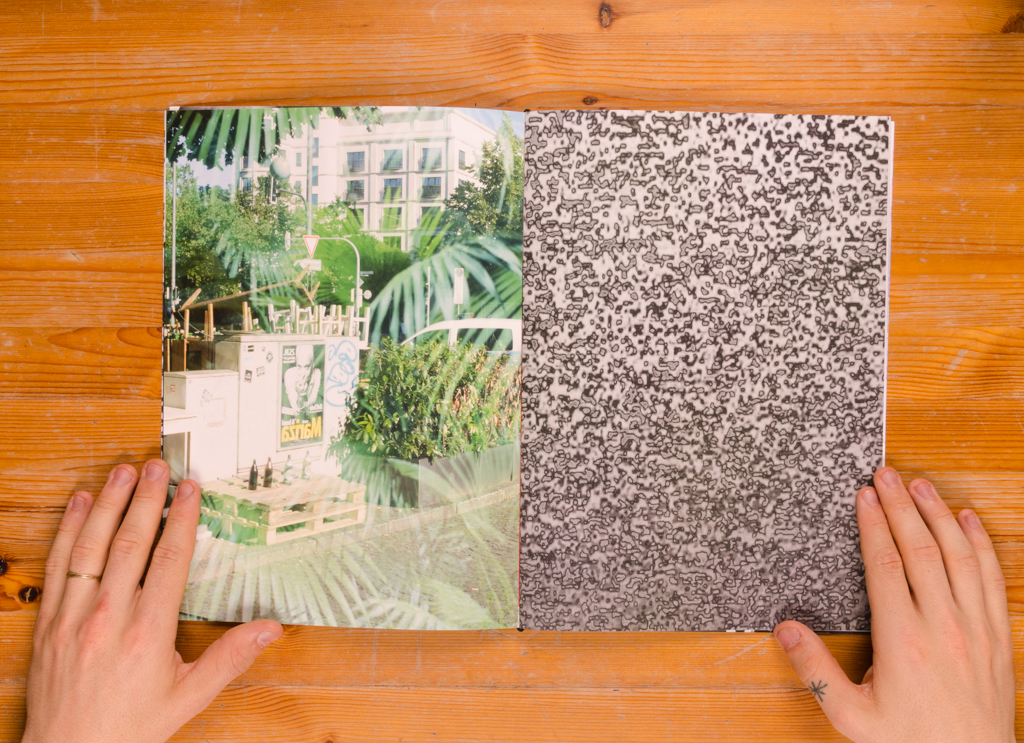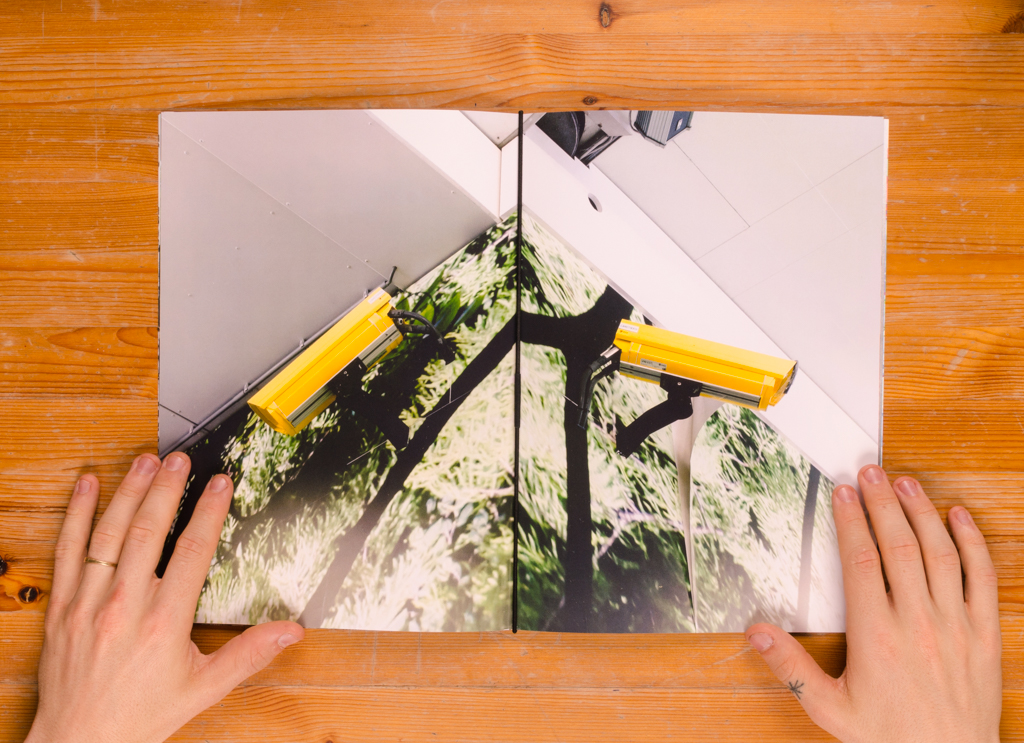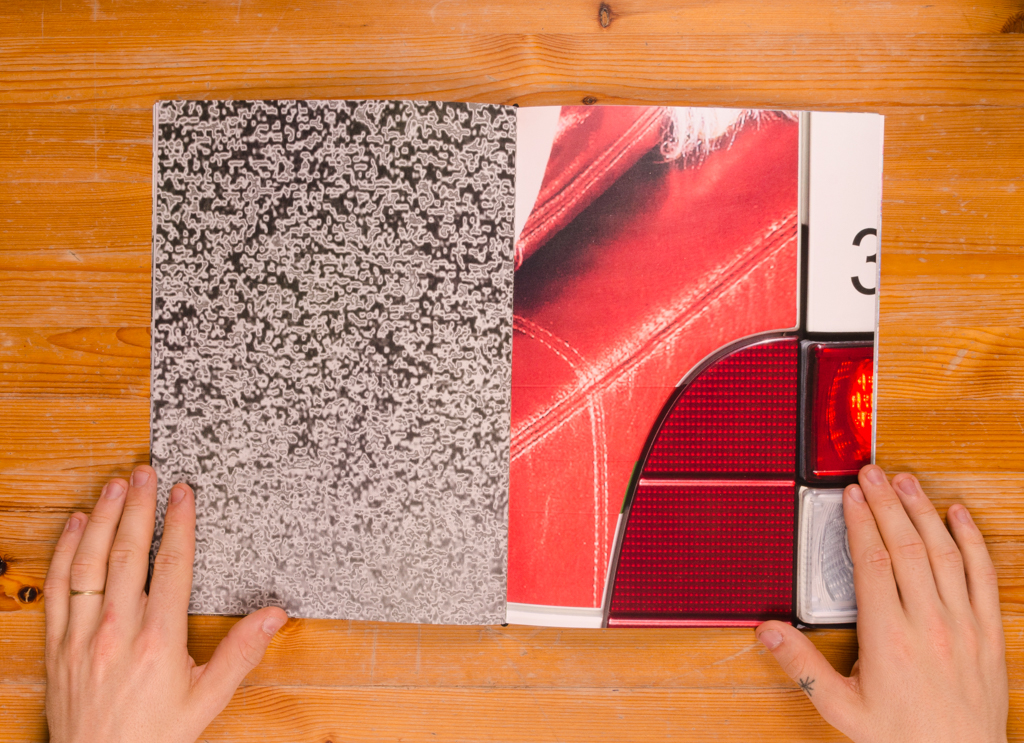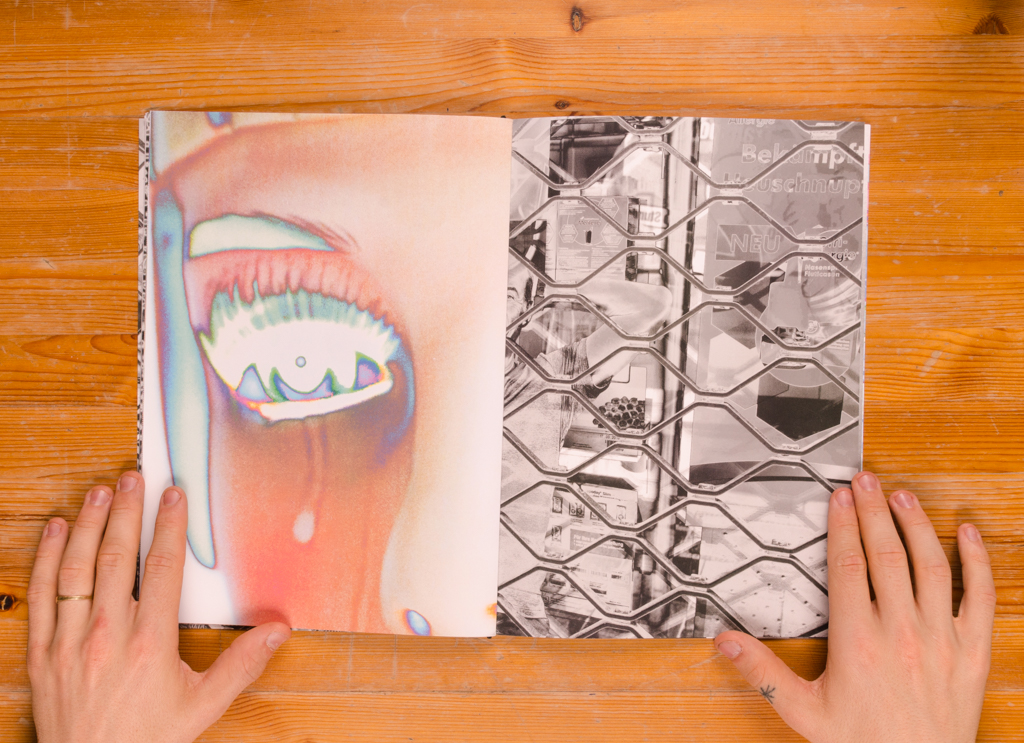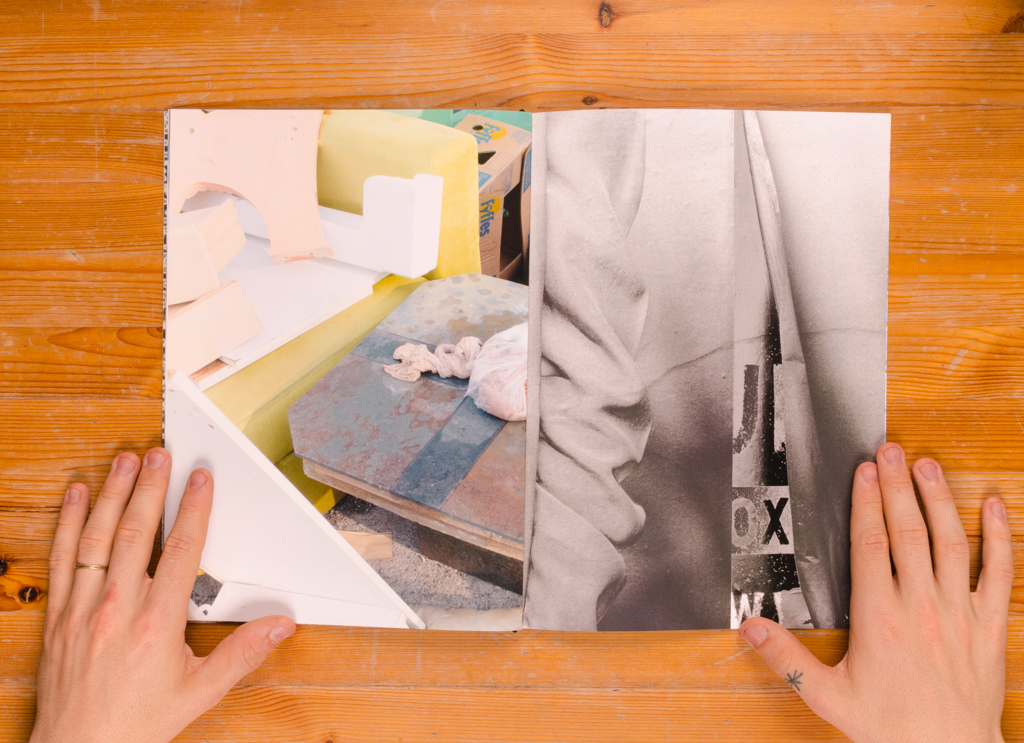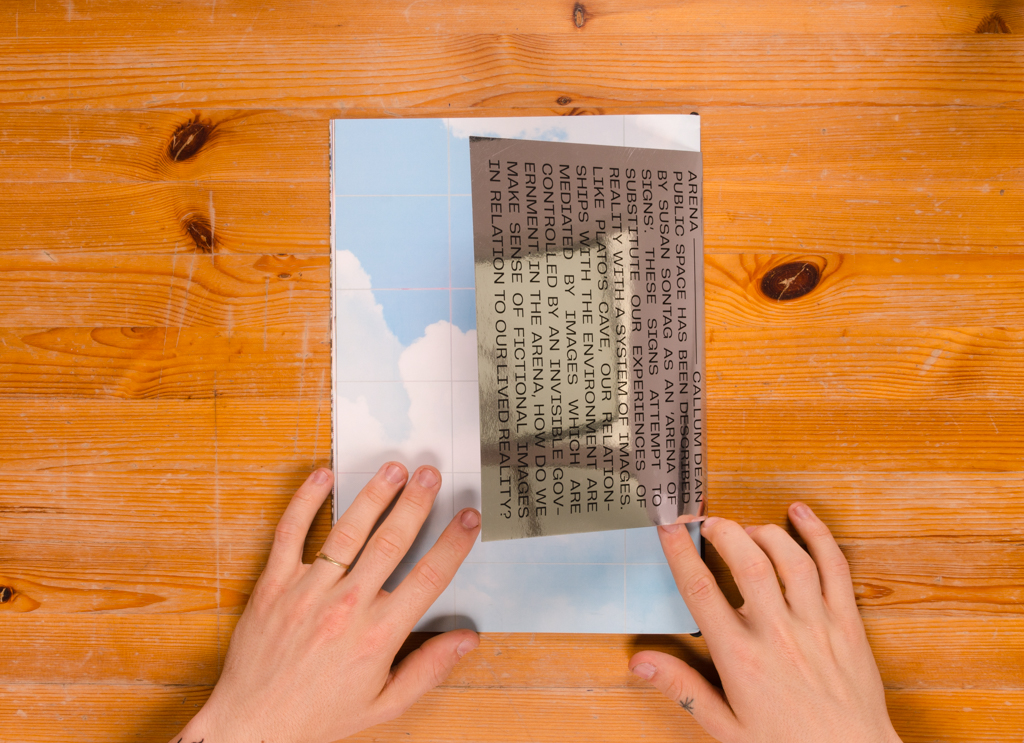 Title:

ARENA

Artist:

Callum Dean

Designer:

Callum Dean

Editor:

Callum Dean

Printer:

Druckstreich—Taufkirchen—Germany

Publication date and place:

July 2017 / Augsburg—Germany

Edition:

20

Format, binding:

Softcover / Elastic band

Size:

21 x 29.7

Number of pages and images:

12 pages

Type of printing and paper:

Digital / Bilderdruck glzd. 300gsm

Retail price:

£15
Book description:
Public space has been described by Susan Sontag as an 'arena of signs'. These signs all compete for a 'desired' reading from the passing spectator, but how are we to construct meaning from this system of images under our own terms? ARENA is a loose-bound photobook which examines how images function in public space. The indefinite structure of the book allows the reader to reconstitute the meaning of the book through the relation of images to one another.