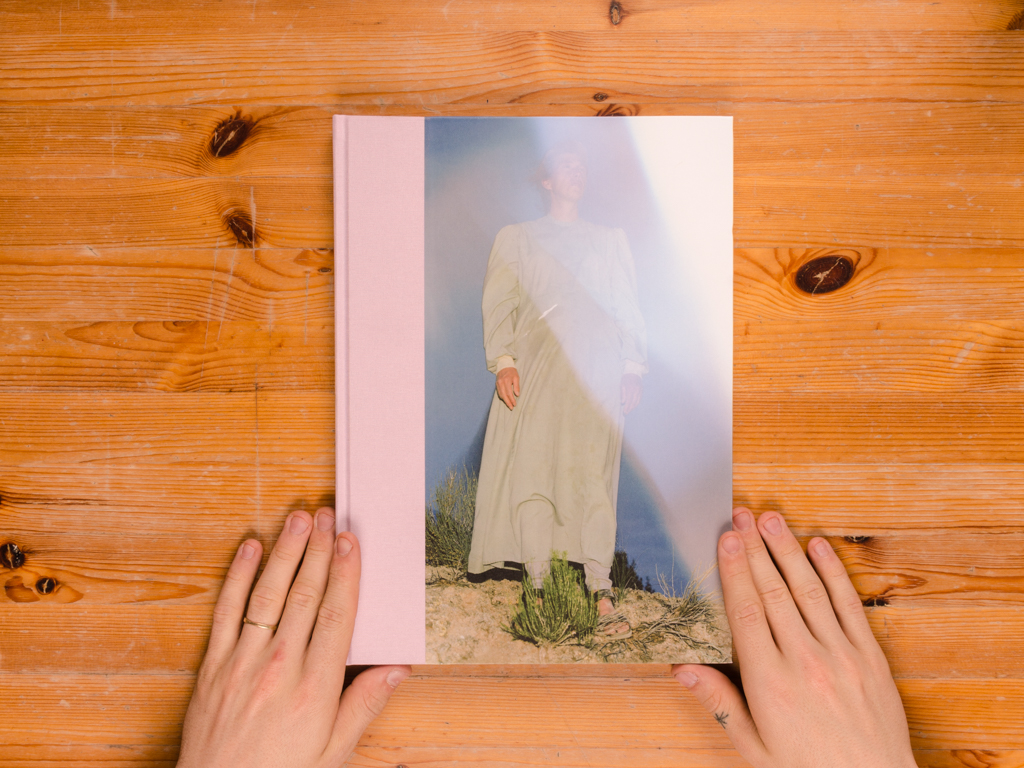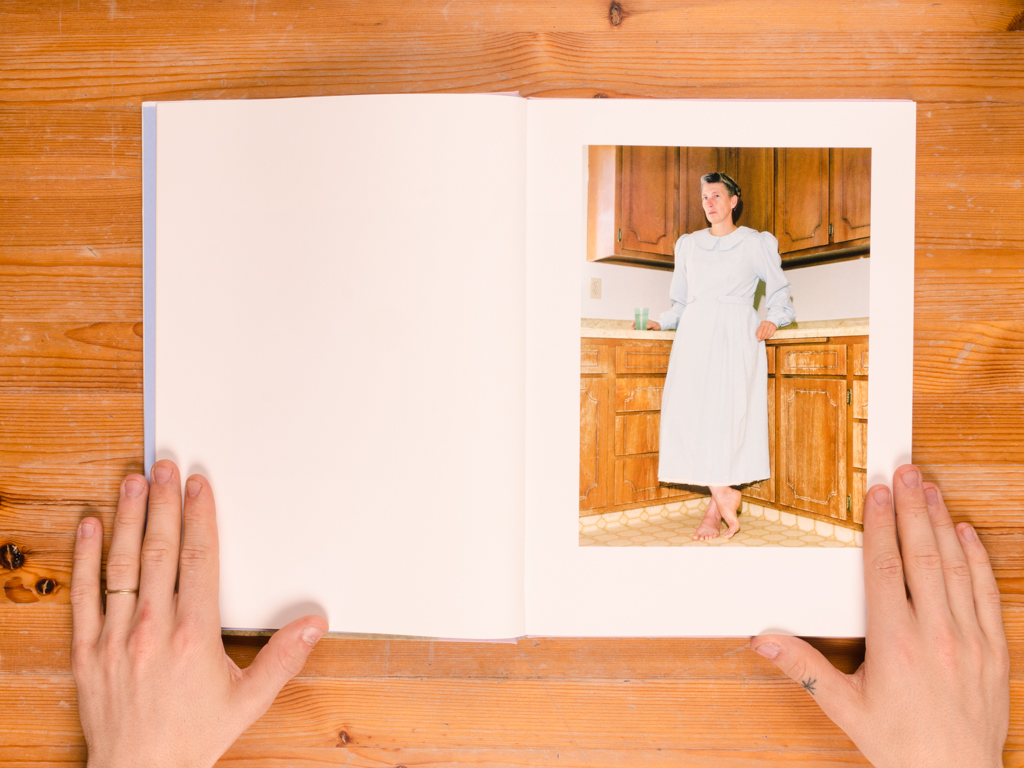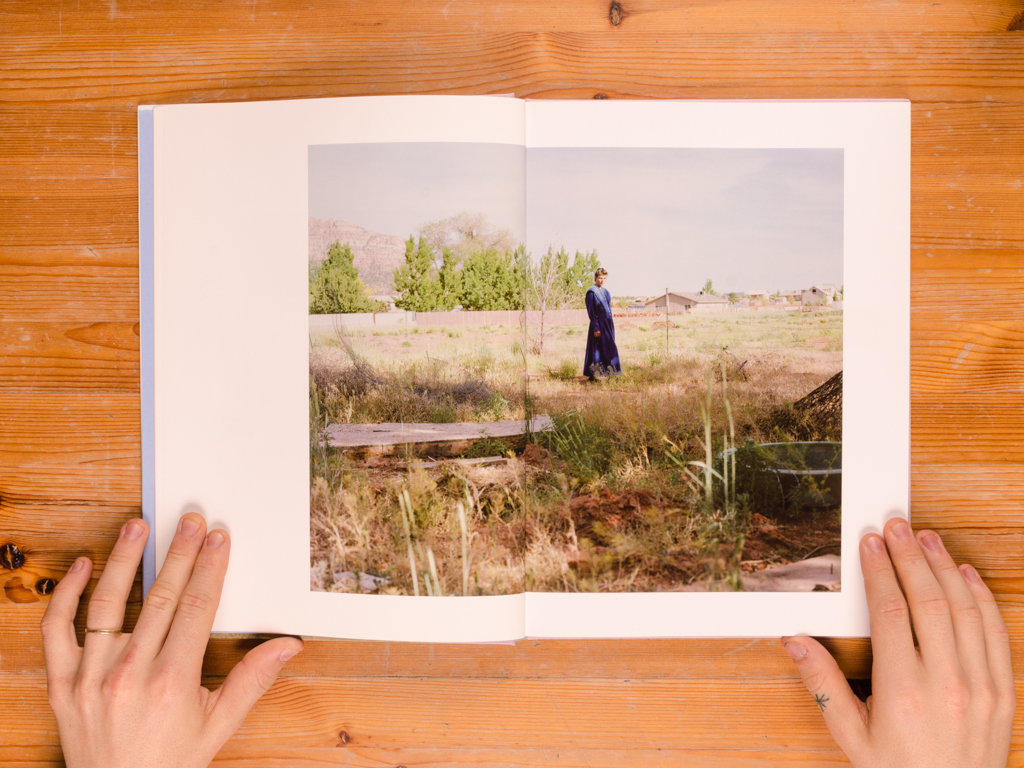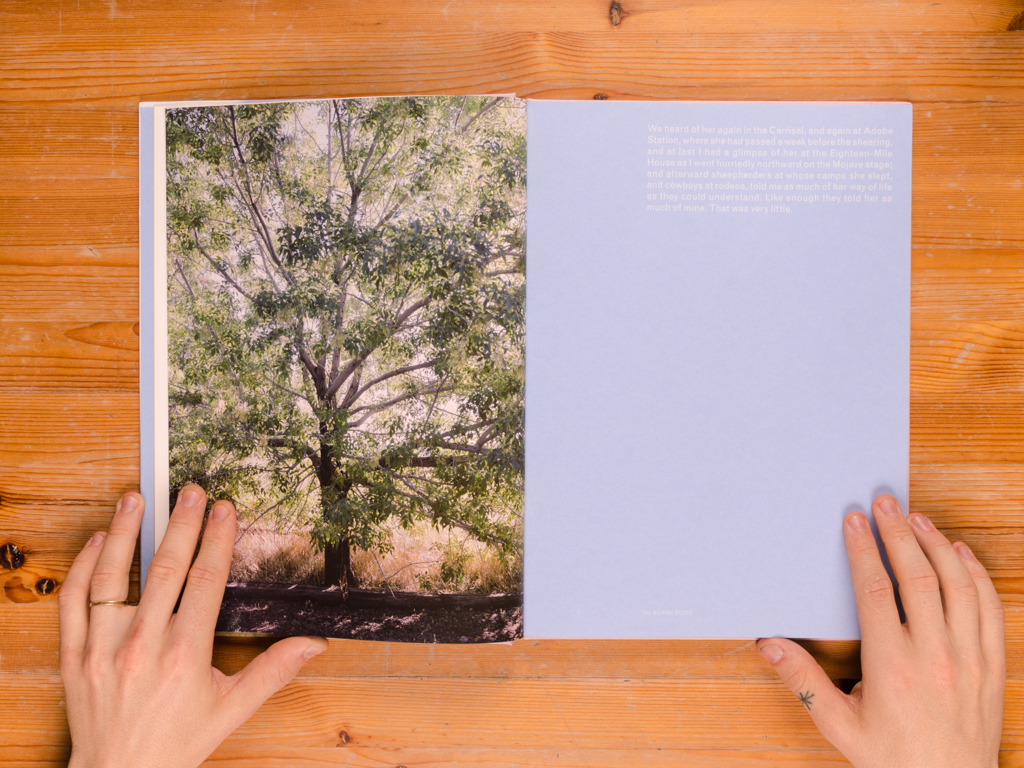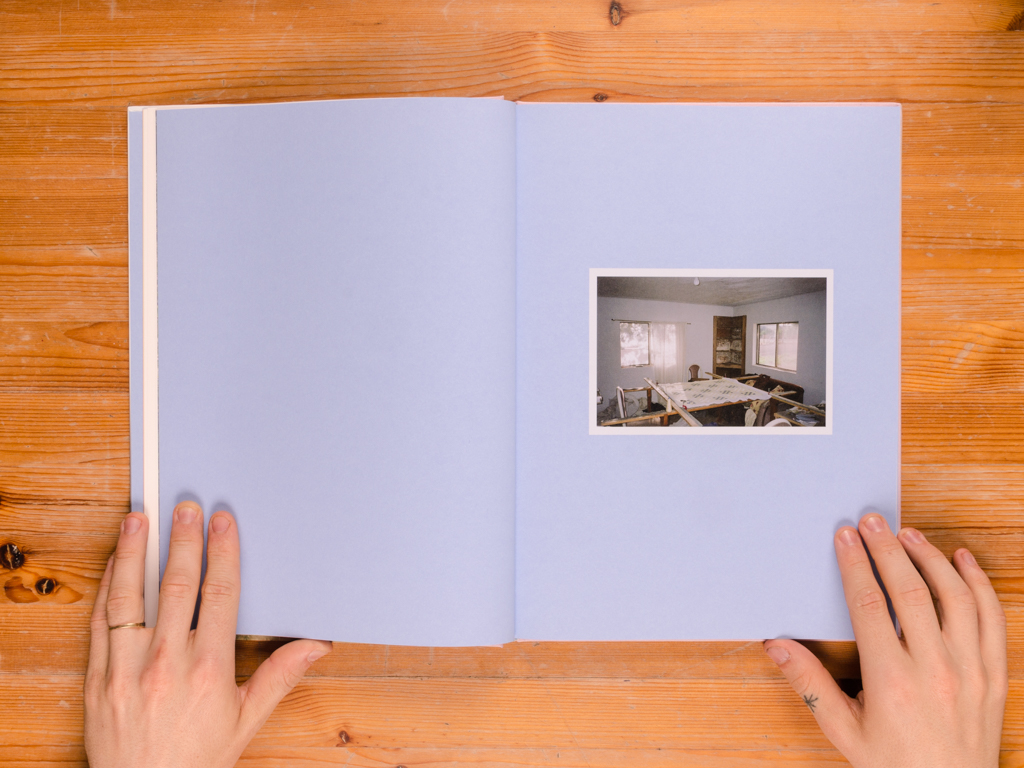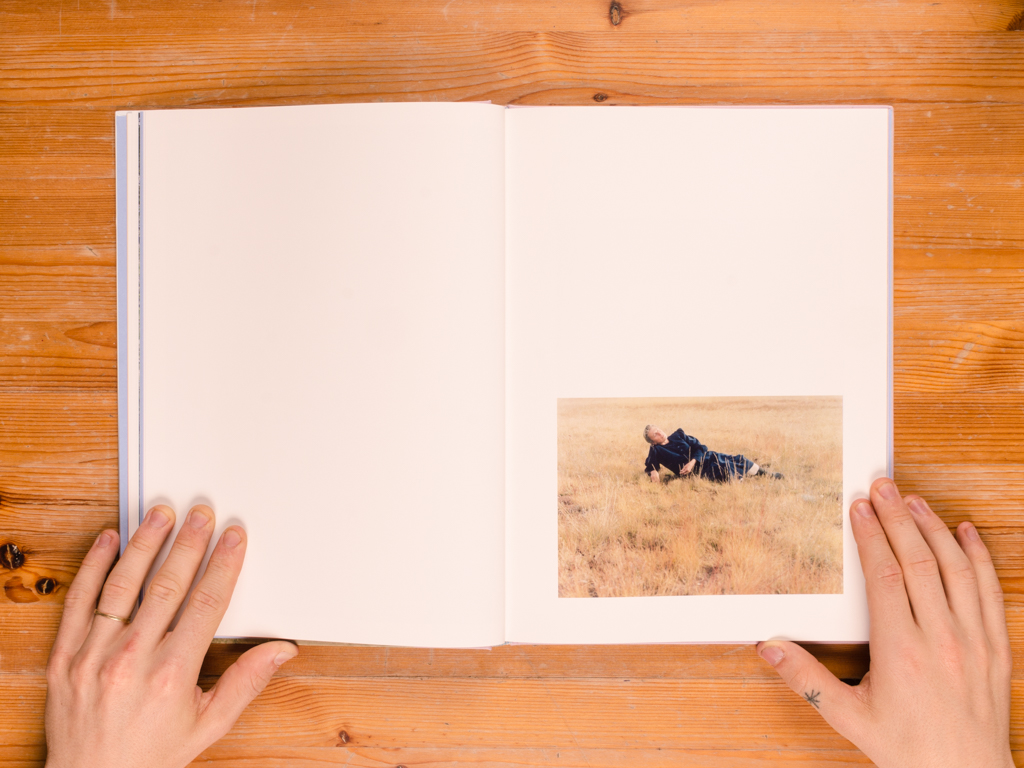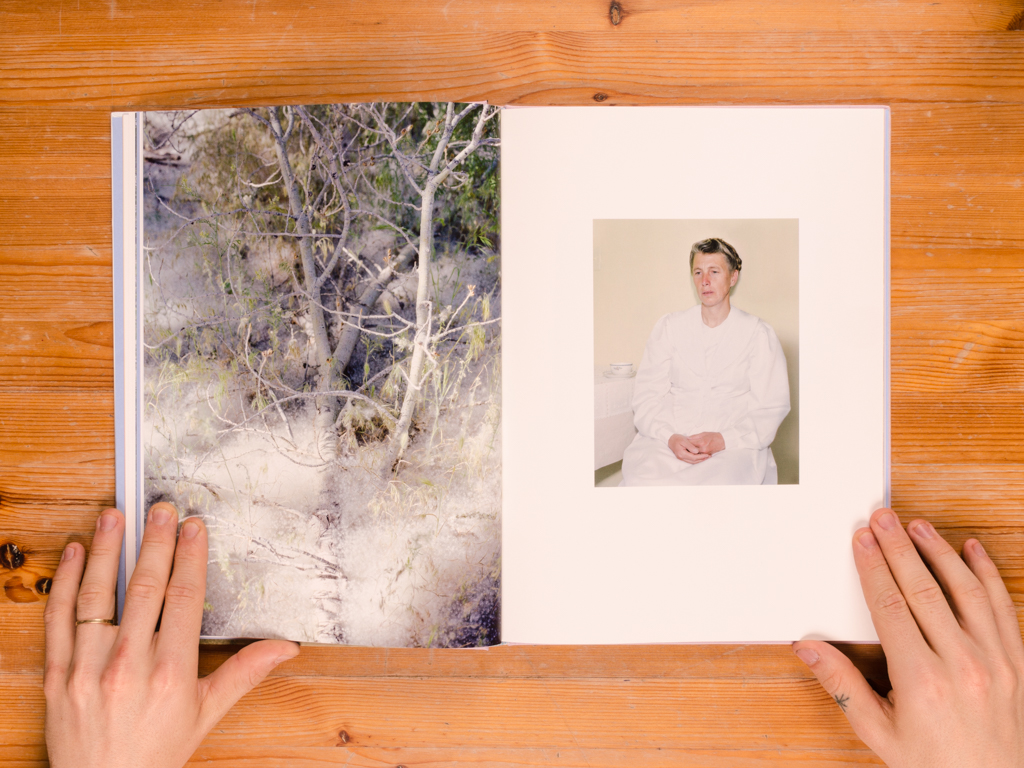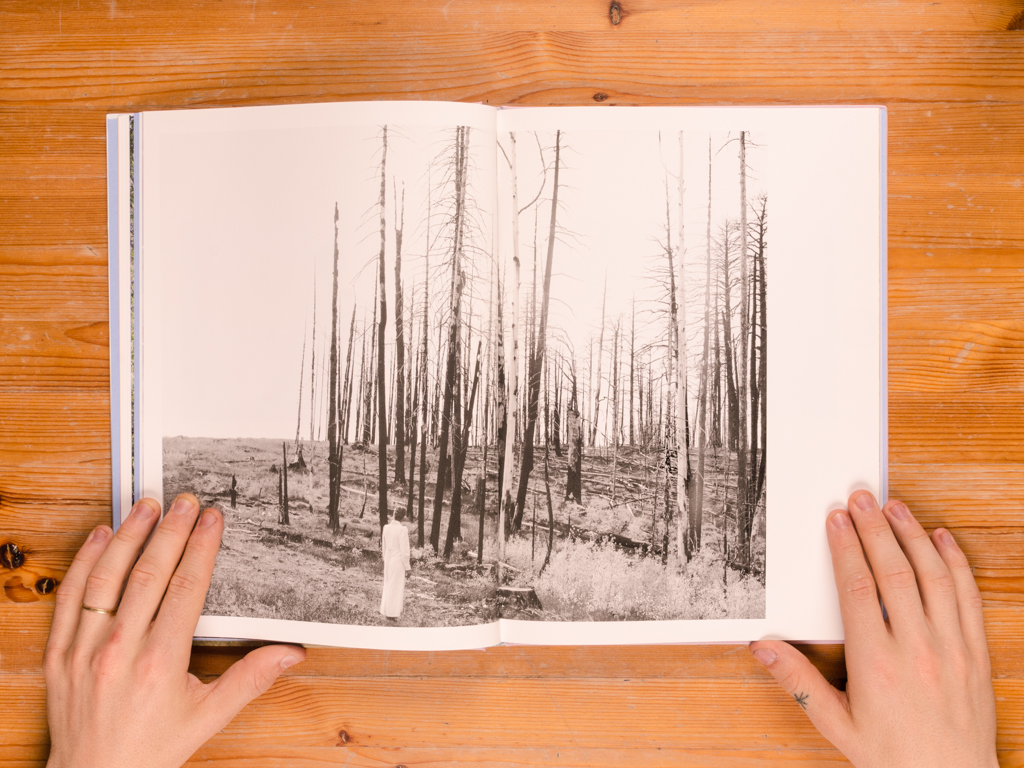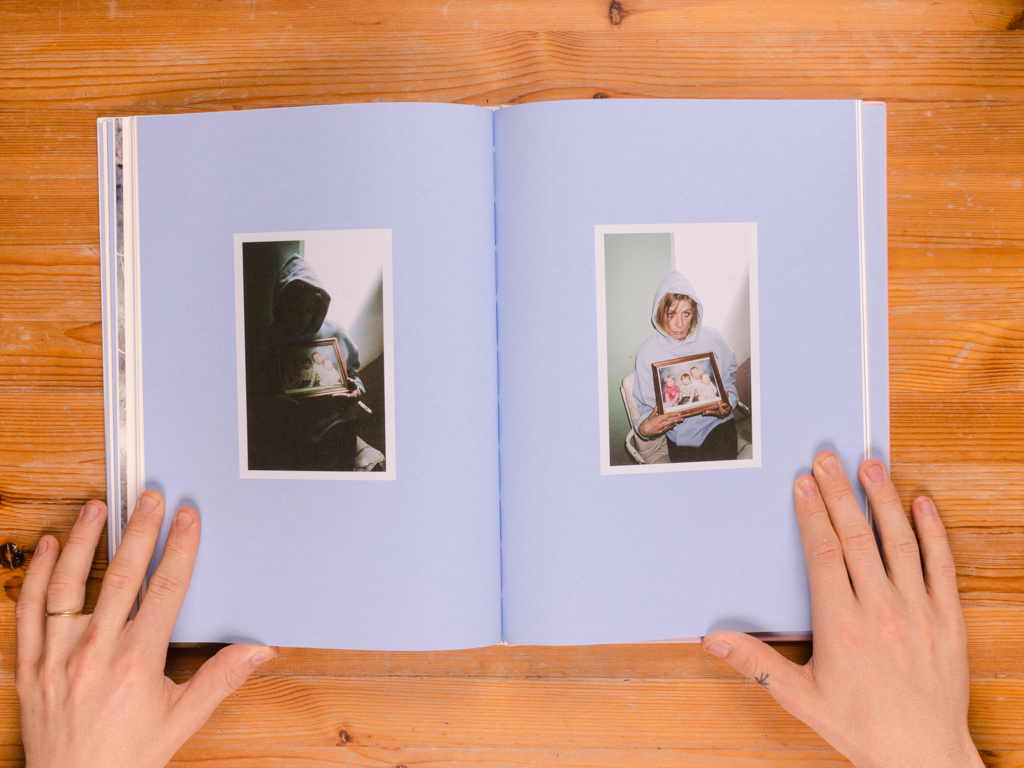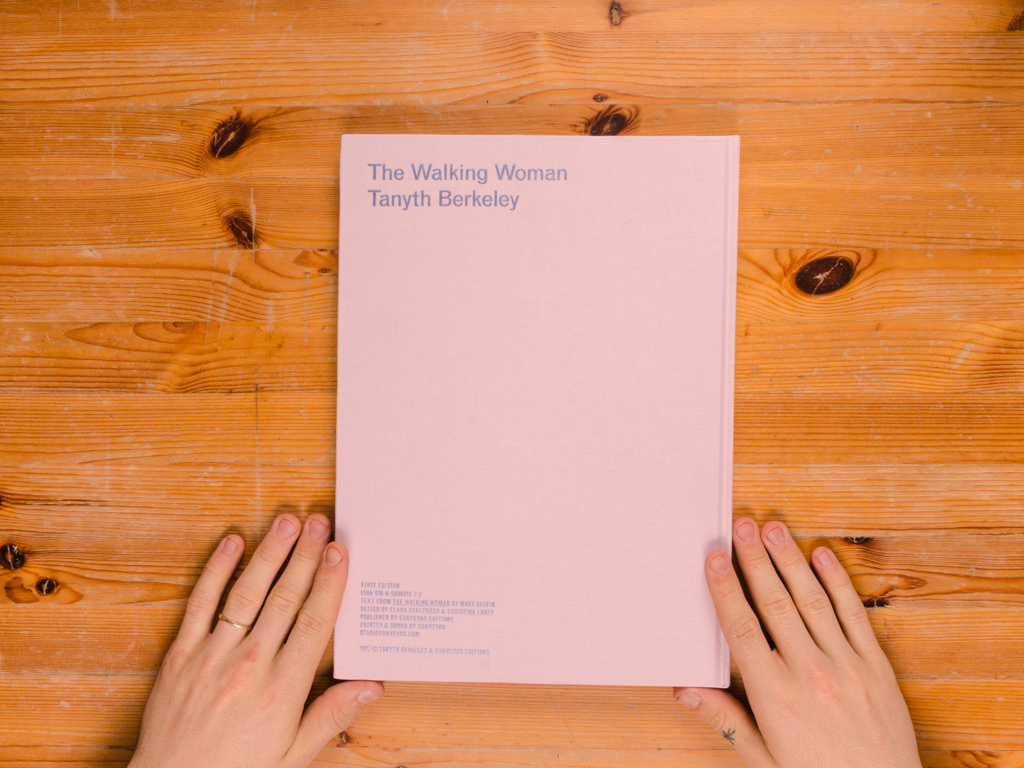 Title:

The Walking Woman

Artist:

Tanyth Berkeley

Designer:

Christina Labey & Elana Schlenker

Editor:

Christina Labey

Imprint:

Conveyor Editions

Printer:

Conveyor Studio

Publication date and place:

New Jersey, United States; September 2017

Edition:

500

Format, binding:

Hardcover, Smyth Sewn + Booklet Insert

Size:

22.25 x 30.5cm

Number of pages and images:

130

Type of printing and paper:

Digital Offset (Indigo Press), Images Printed CMYK and Duotone on Silk Paper, Text & Polaroid Images Printed CMYK & White Ink on Periwinkle by Rainbow Papers

Retail price:

$60
Book description:
The Walking Woman is an extended portrait of two women, both on the cusp of invisibility in the American Southwest, braided together in a parable of banishment and atonement. In her lyrical approach to the photographic narrative, Berkeley documents the parallel lives of two strangers, Ruth and Spice, against the sacred beauty of the desert landscape. In doing so, she raises environmental concerns alongside feminist ones, suggesting both to be the products of a capitalist and paternalistic society.