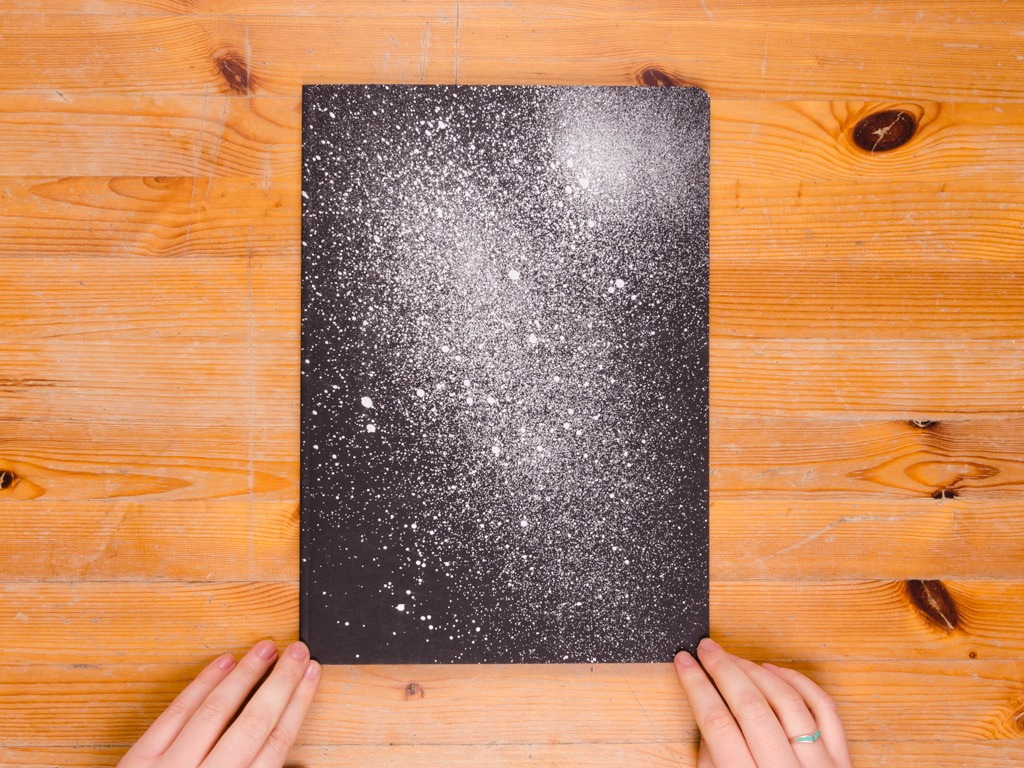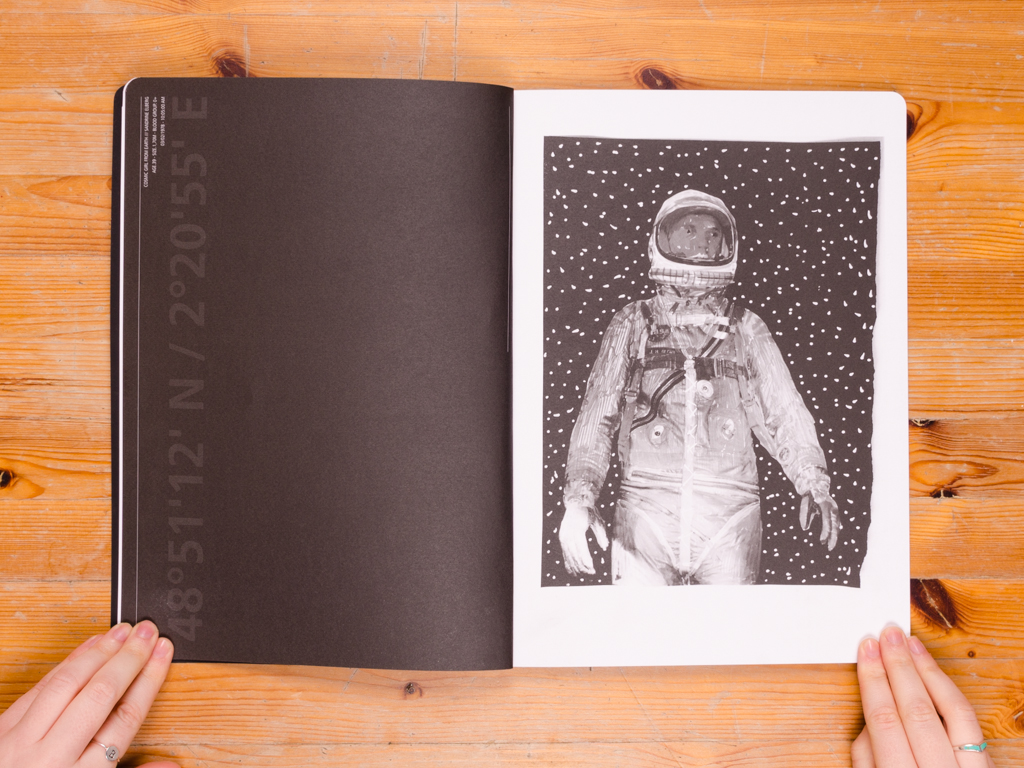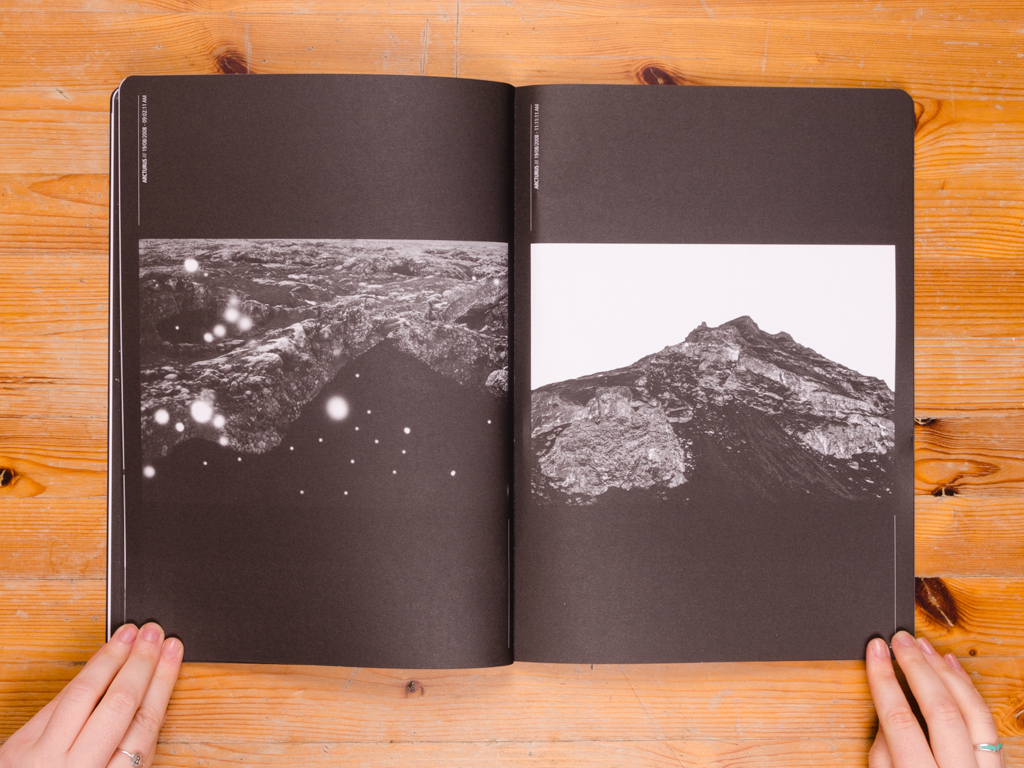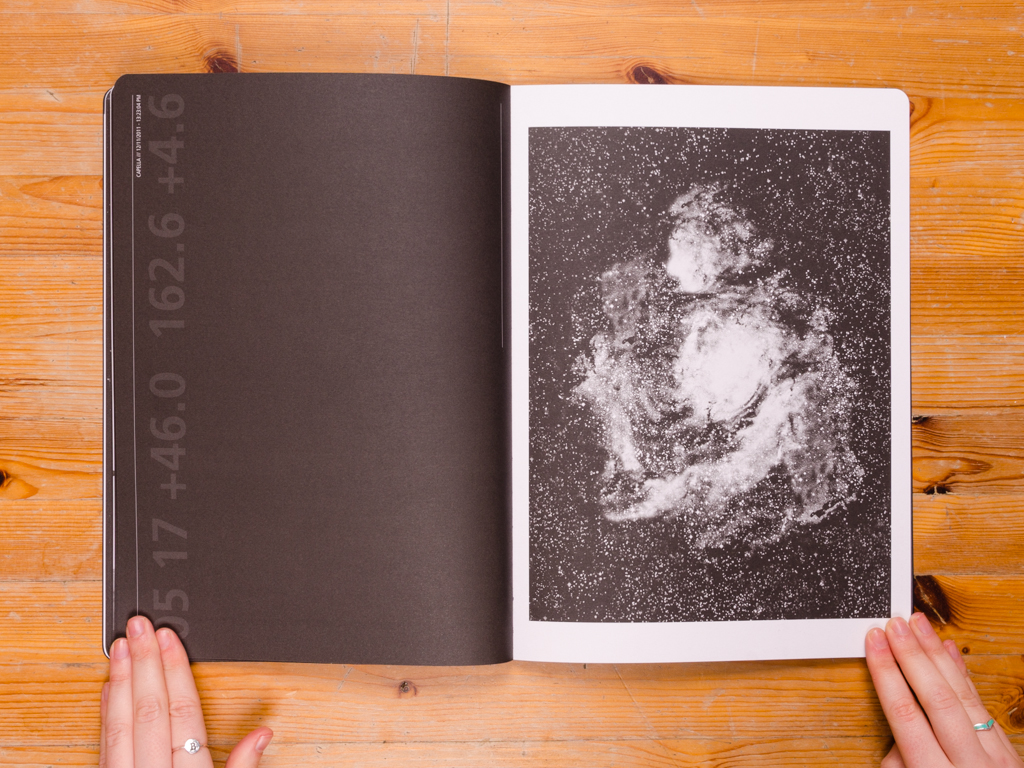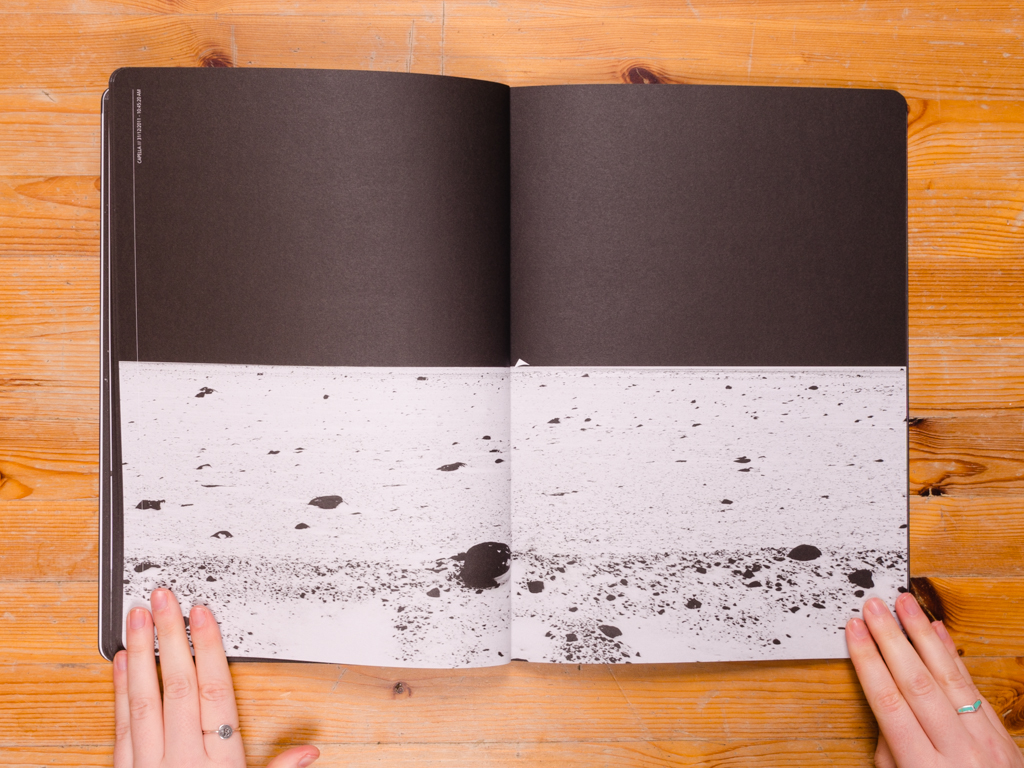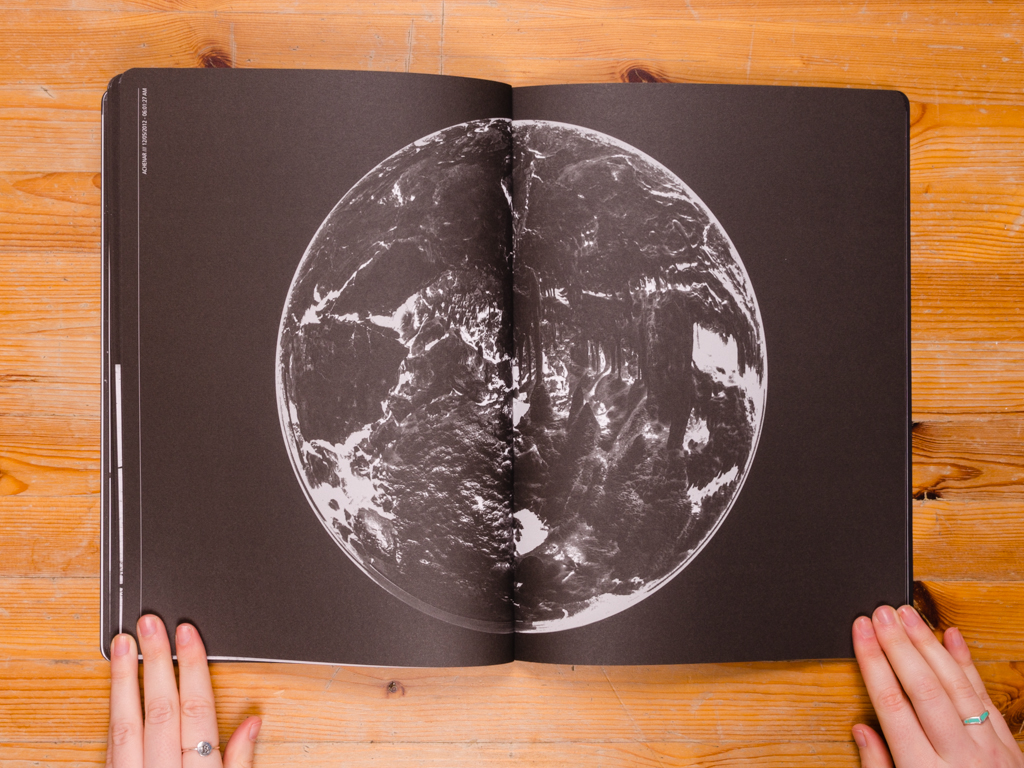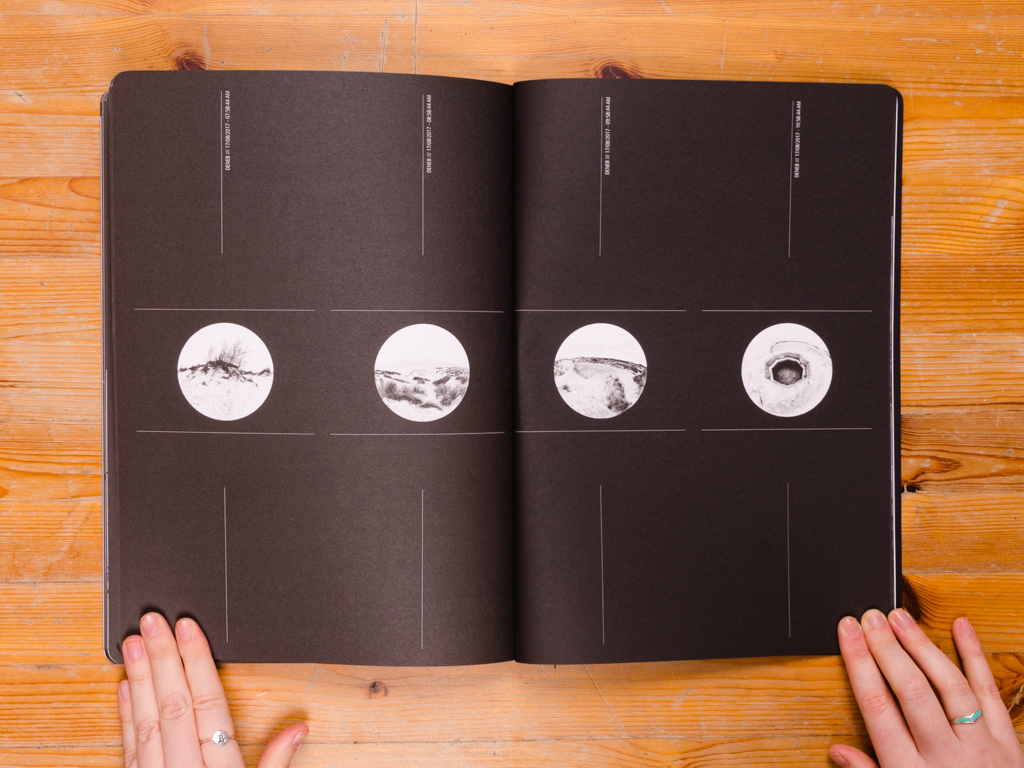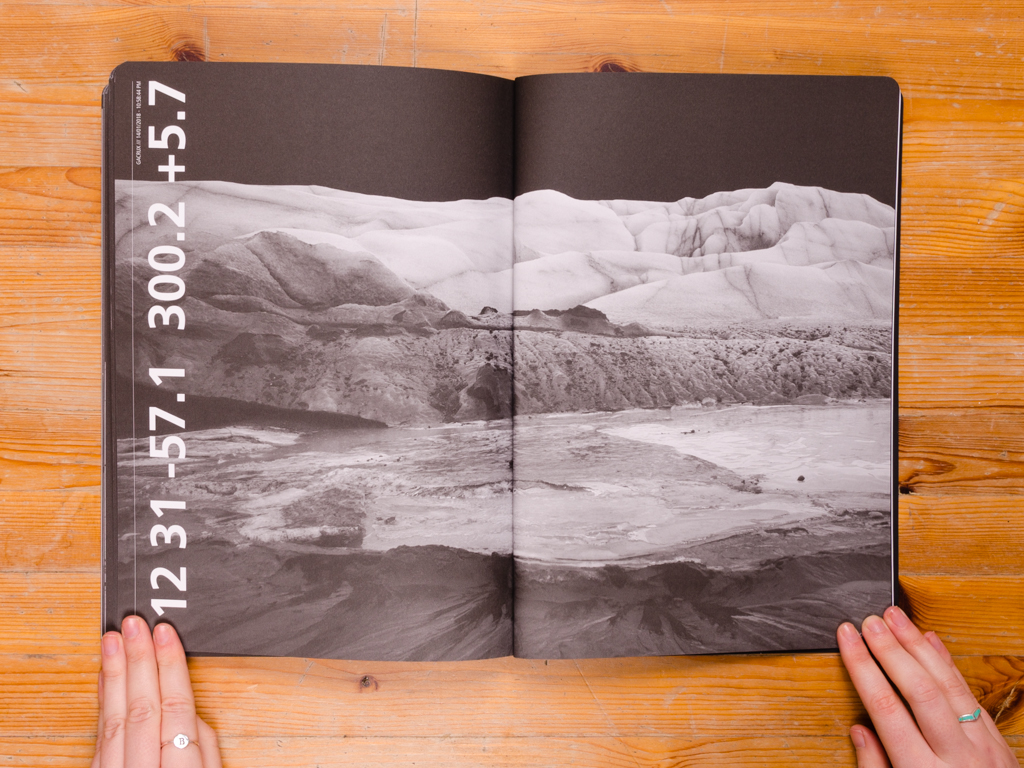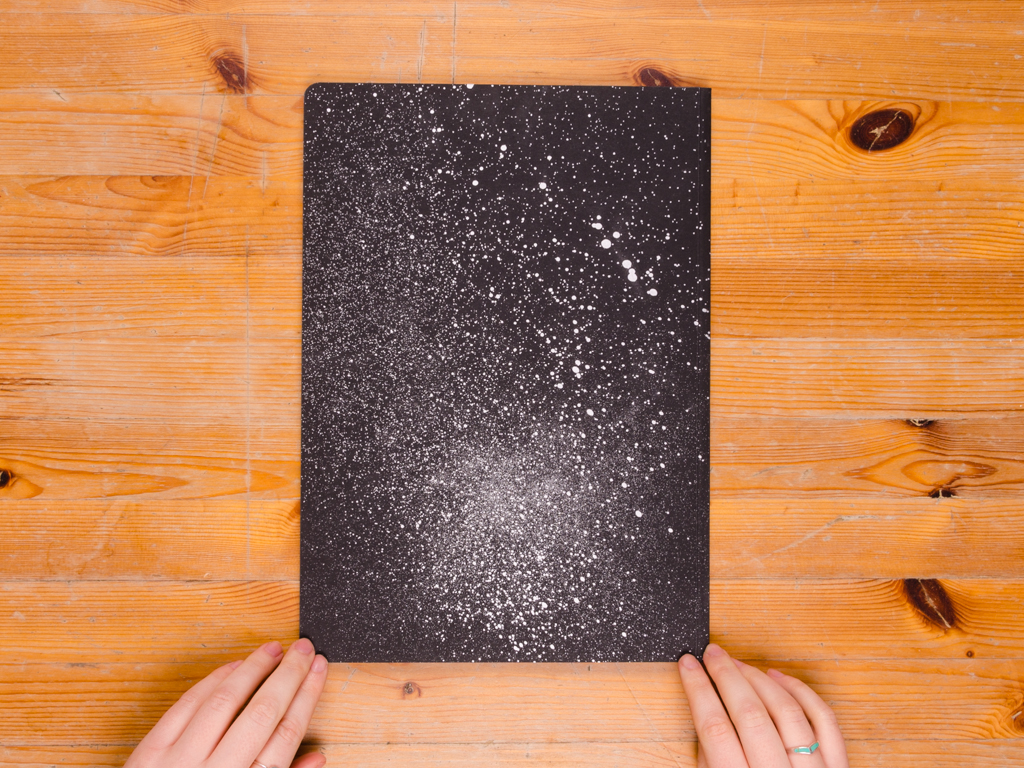 Title:

Cosmic

Artist:

Sandrine Elberg

Designer:

11h11-design

Editor:

Sandrine Elberg

Printer:

France

Publication date and place:

March 2018, Paris, France

Edition:

300

Format, binding:

Softcover, Staple Bound

Size:

21 x 30 cm

Number of pages and images:

80 pages, 72 photographs

Type of printing and paper:

monochrome offset - black paper 300 gr for cover, matt paper 150 gr for the book

Retail price:

€30
Book description:
From a literal point of view, it is true that one can be tempted, beforehand, to assimilate these photographs to a long tradition of scientific observation - the images that one believes created by means of the microscope rub shoulders with those which could have been accomplished using a telescope. Some patterns are similar to saturated particles of life or energy ; some have an organic consistency, while others are like effusions of matter, electric arcs or molten bodies springing from nothingness. Other circular figures could be associated with portholes belonging to any exploration machine. Sandrine Elberg works by trial and error by successive readjustments, playing with variations and combinations, extrapolating the possibilities offered by the silver process, the magnetic particles or any material likely to offer unexpected results, so that these photographs constitute, in themselves, fortuitous discoveries much more than fabrications conceived from scratch.