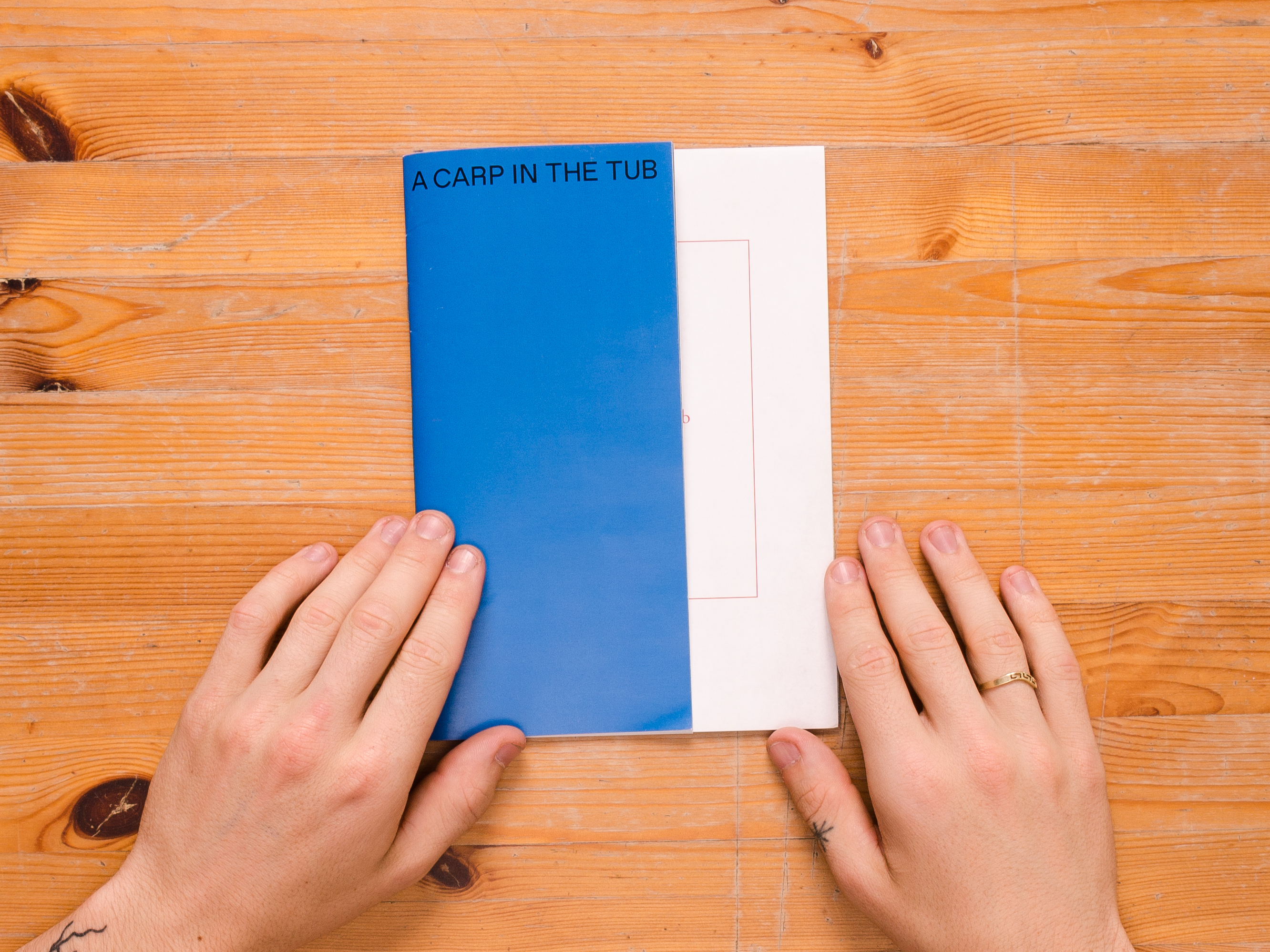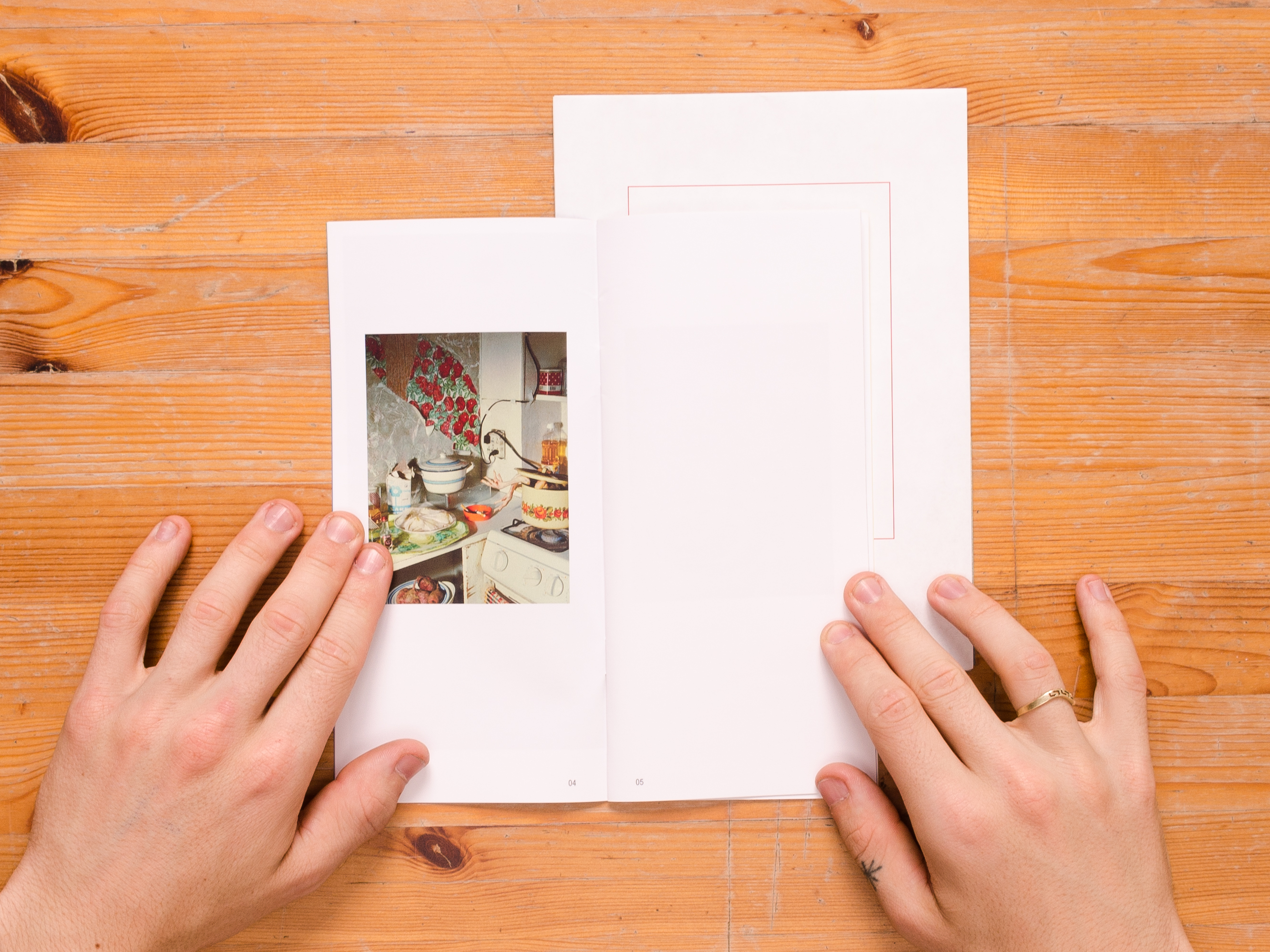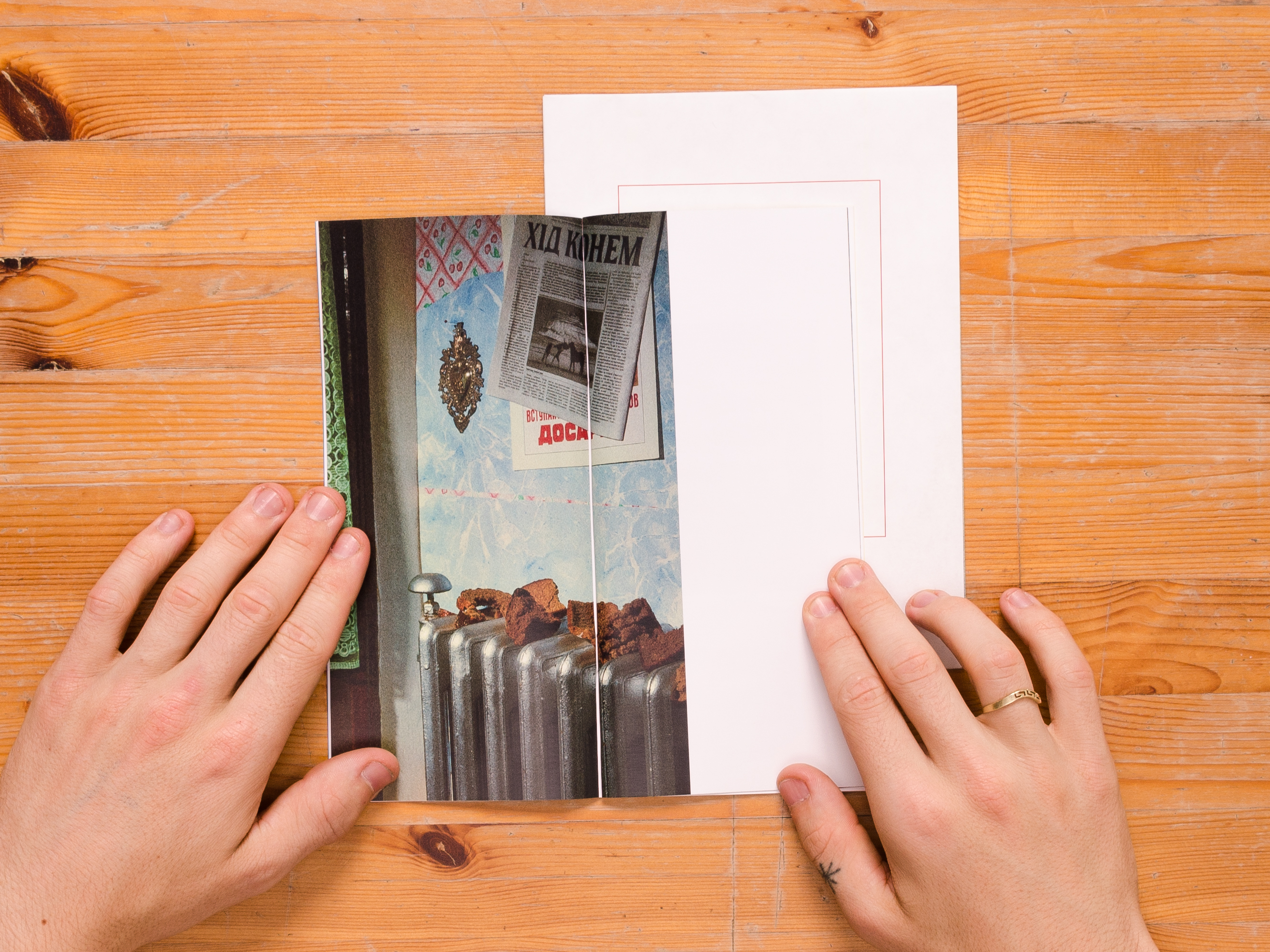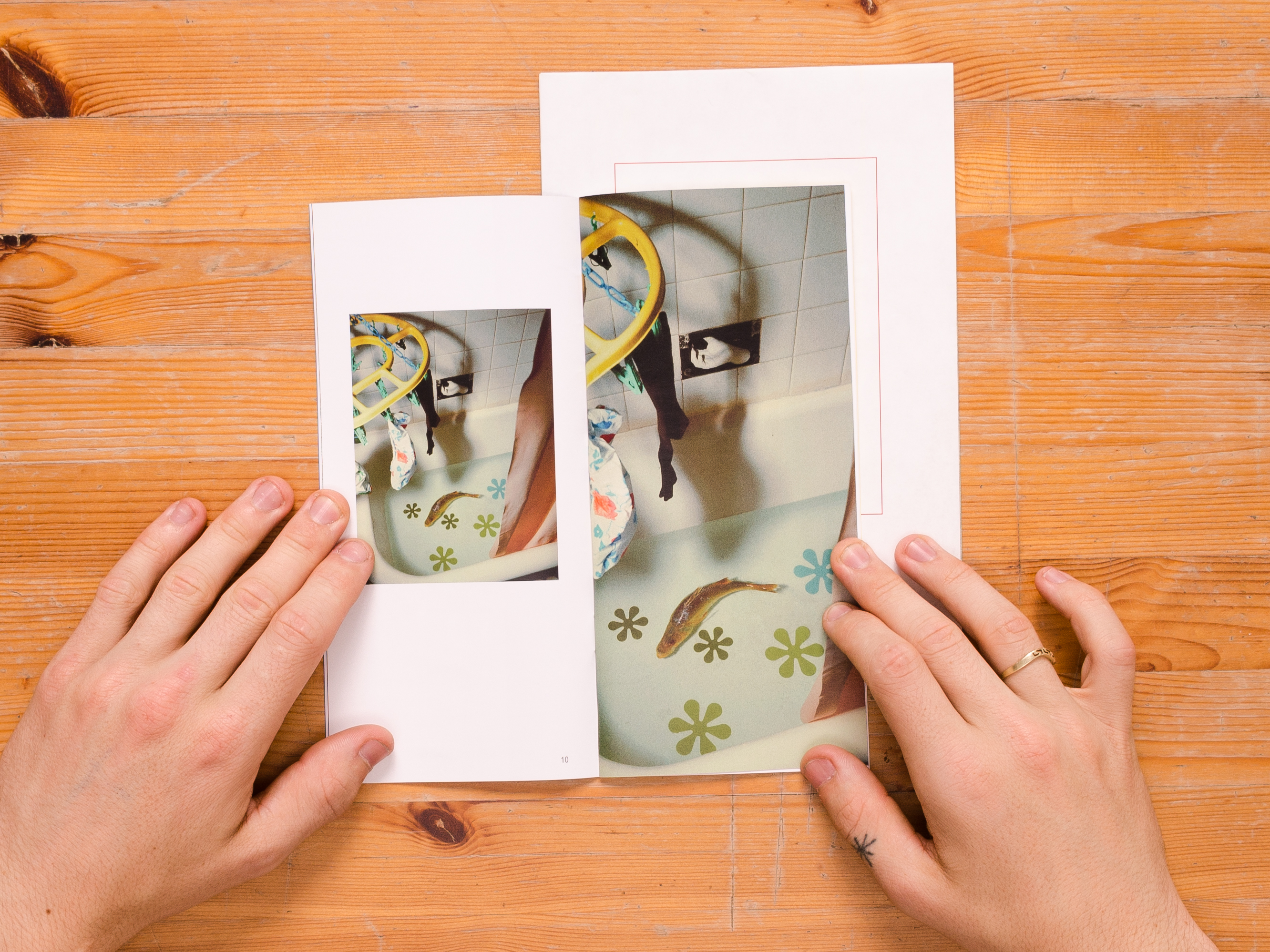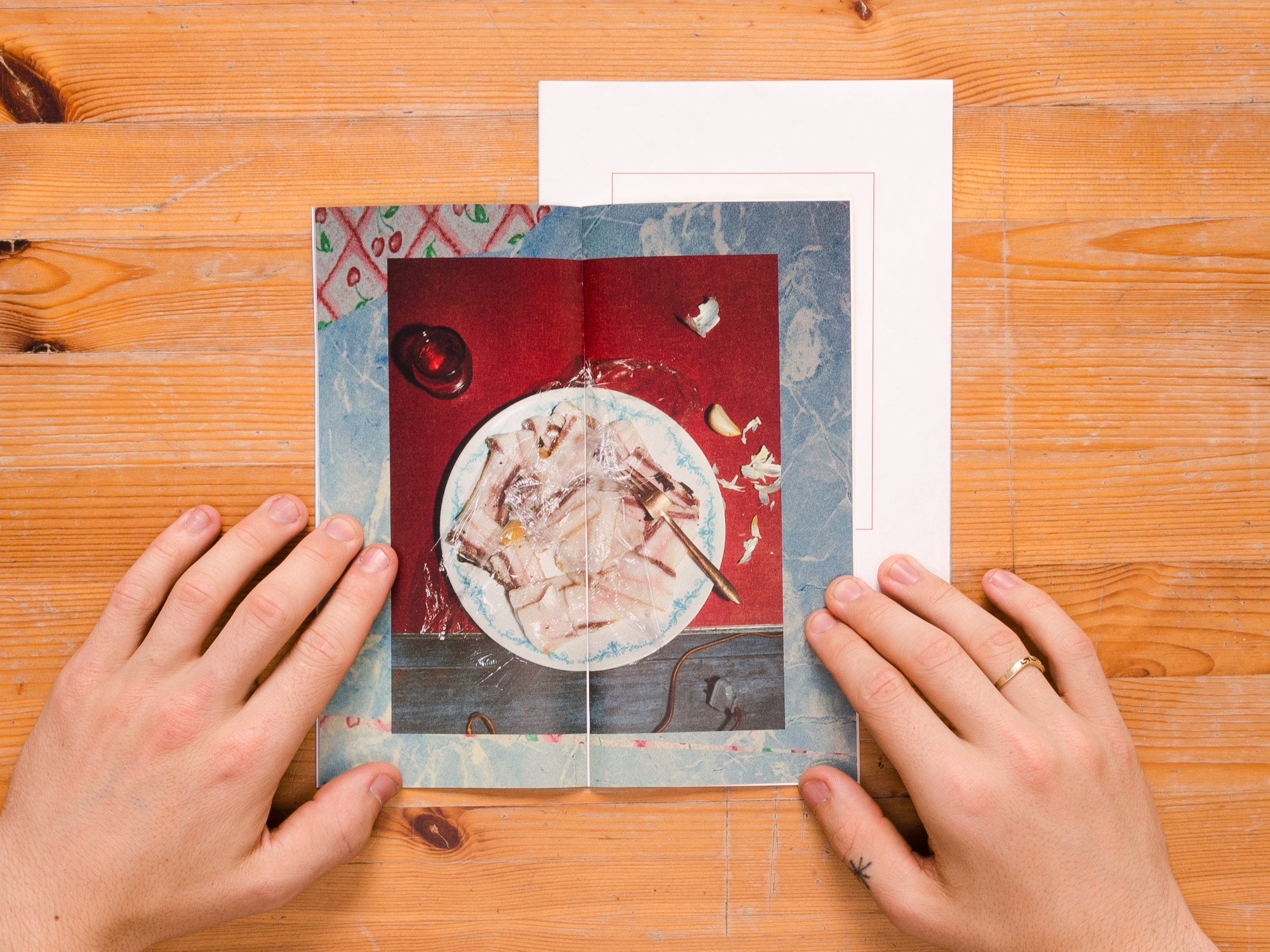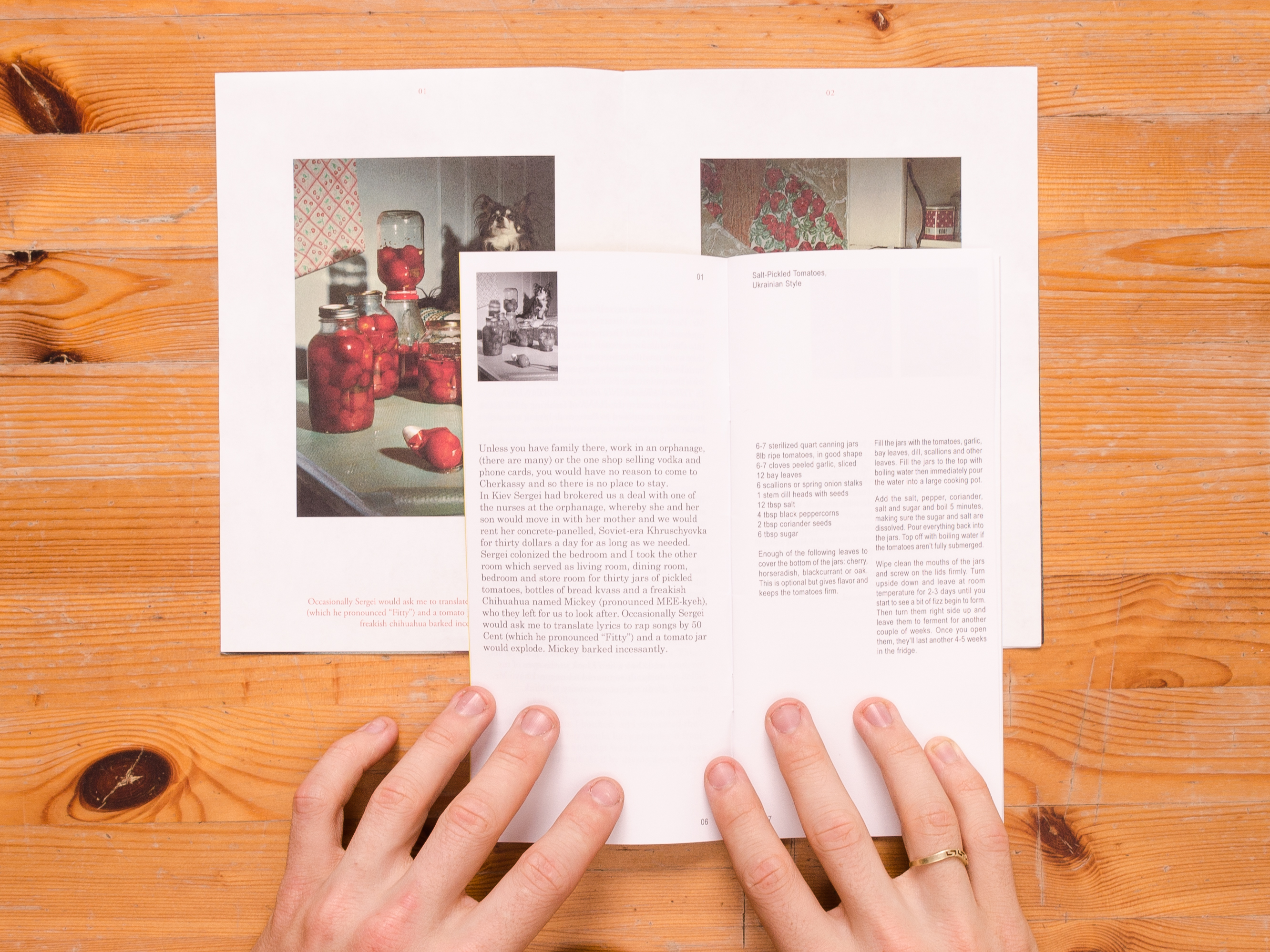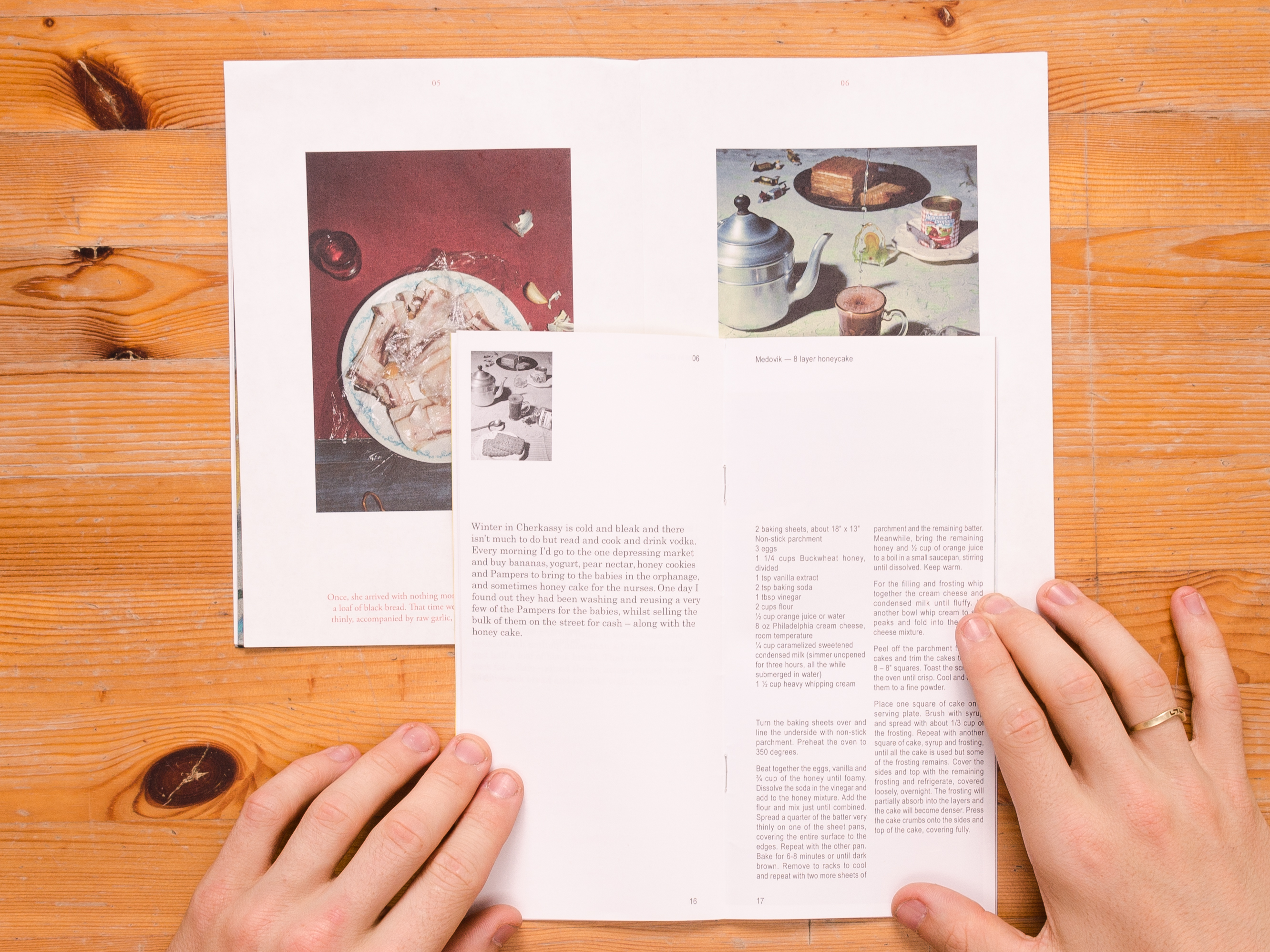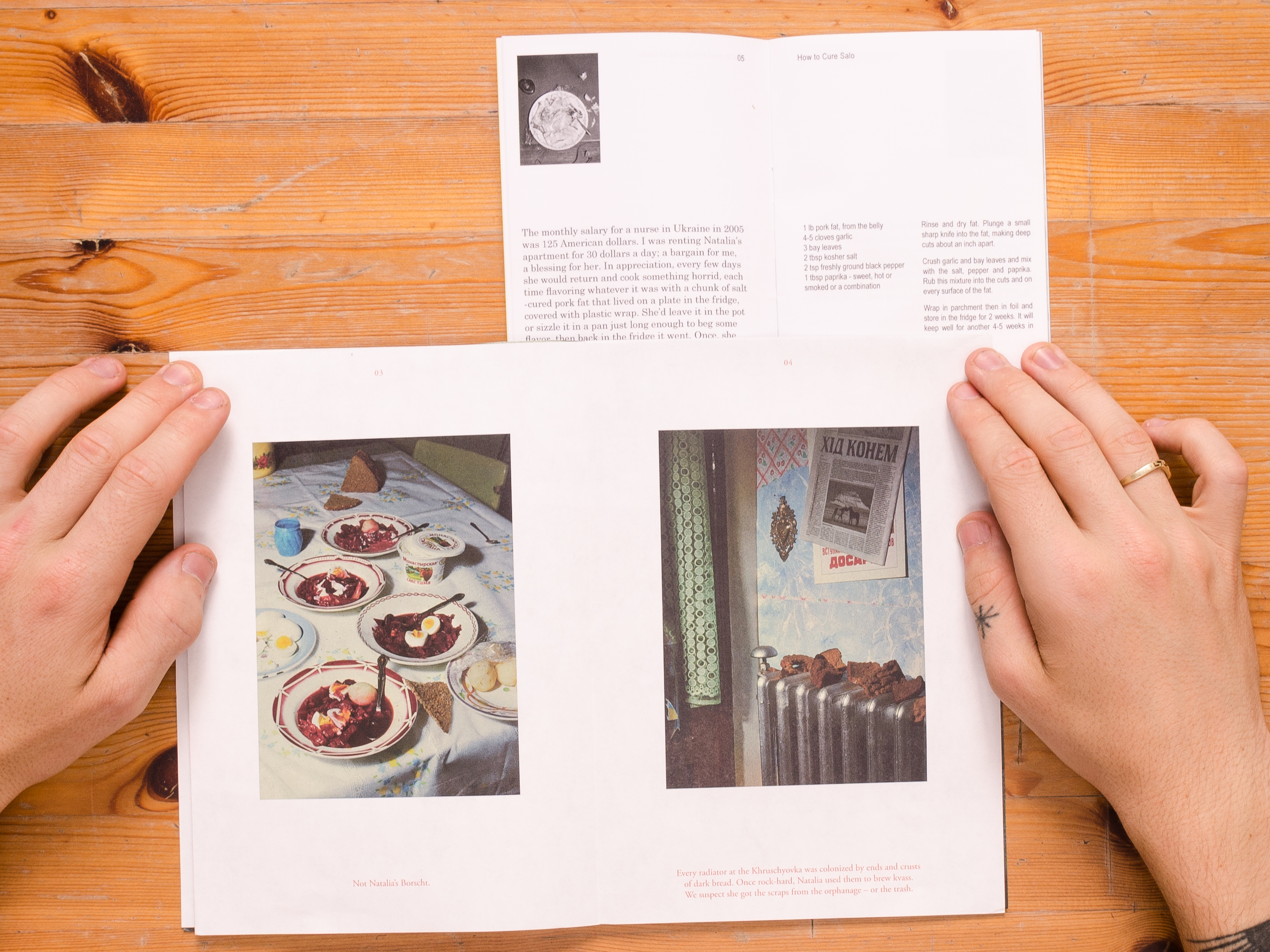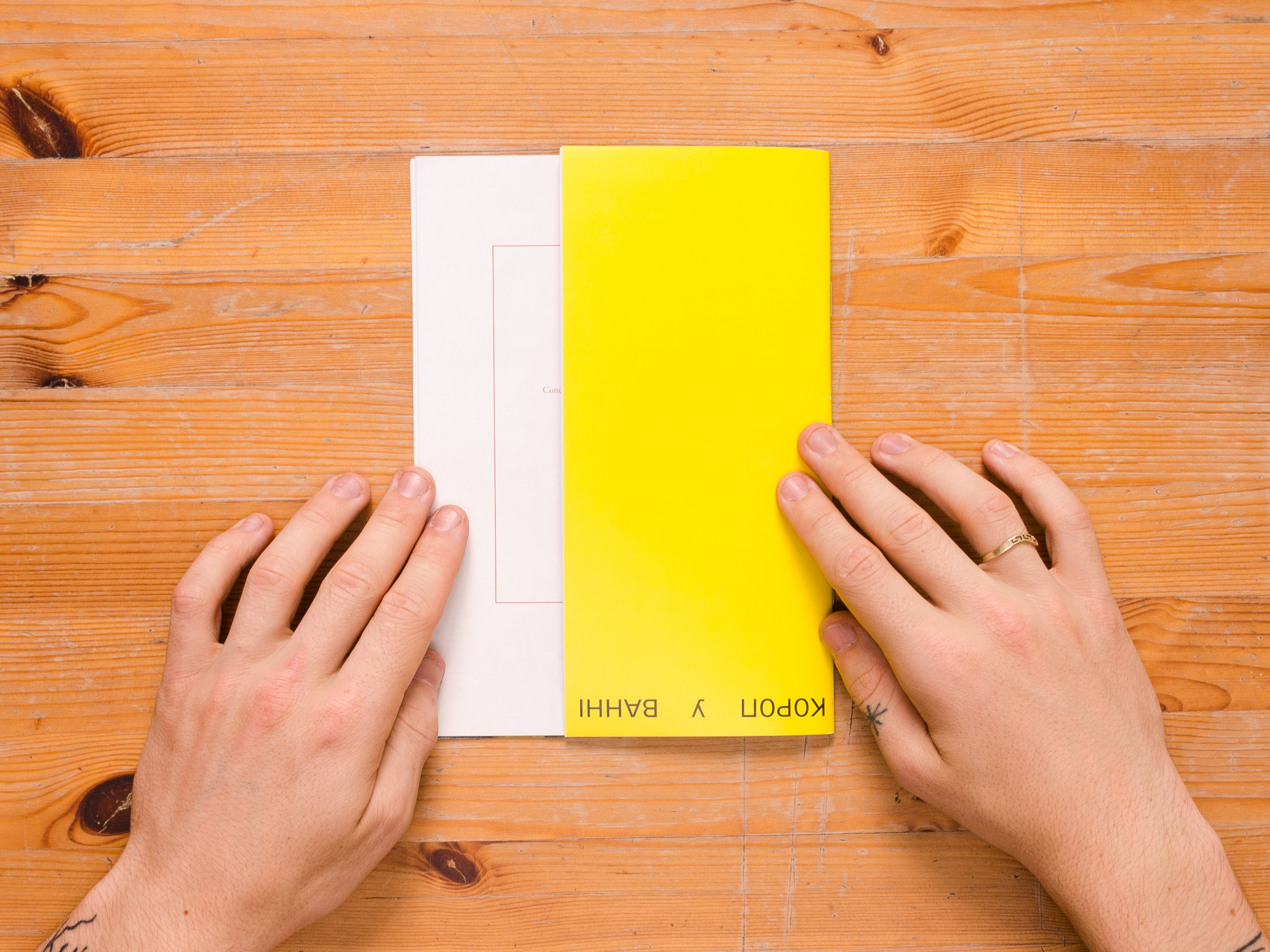 Title:

A Carp in the Tub

Artist:

Victoria Granof & Louise Hagger

Designer:

Owen Evans

Editor:

Text: Victoria Granof. Photographs: Louise Hagger

Printer:

Identity Print, Tunbridge Wells, Kent, England (folded), Mixam Print: Kings Langley, Hertfordshire, England (Booklet)

Publication date and place:

United Kingdom

Edition:

200

Format, binding:

Softcover, Folded (A5 opens to an A3 poster) Staple Bound

Size:

15 x 21.3 cm, (A3 Folding Poster), 9.8 x 21.2 cm

Number of pages and images:

8 pages (A3 Folding Poster), 28 pages (Booklet)

Type of printing and paper:

Offset Litho Press, Offenbach bible paper 60gsm (Folded) Digitally printed on Silk (white, smooth) 115gsm (Booklet)

Retail price:

£18.00
Book description:
"If you want to take a bath, do it today; I'm bringing the carp tomorrow and it lives in the tub till Easter," said Natalia helpfully. WAIT. Easter is three months away. A Carp in the Tub is an artist collaboration by Food Stylist Victoria Granof, Photographer Louise Hagger and Prop Stylist JoJo Li. In words, pictures and recipes, it tells the weird and wonderful story of Granof's winter-long journey to adopt her infant son in Ukraine. The work is presented as a set: a folded poster and a booklet. Inside the booklet are a suite of seven photographs with corresponding recipes, and a not funny-but funny essay written by Granof. The poster unfolds into an A3 size to reveal the carp in the tub.