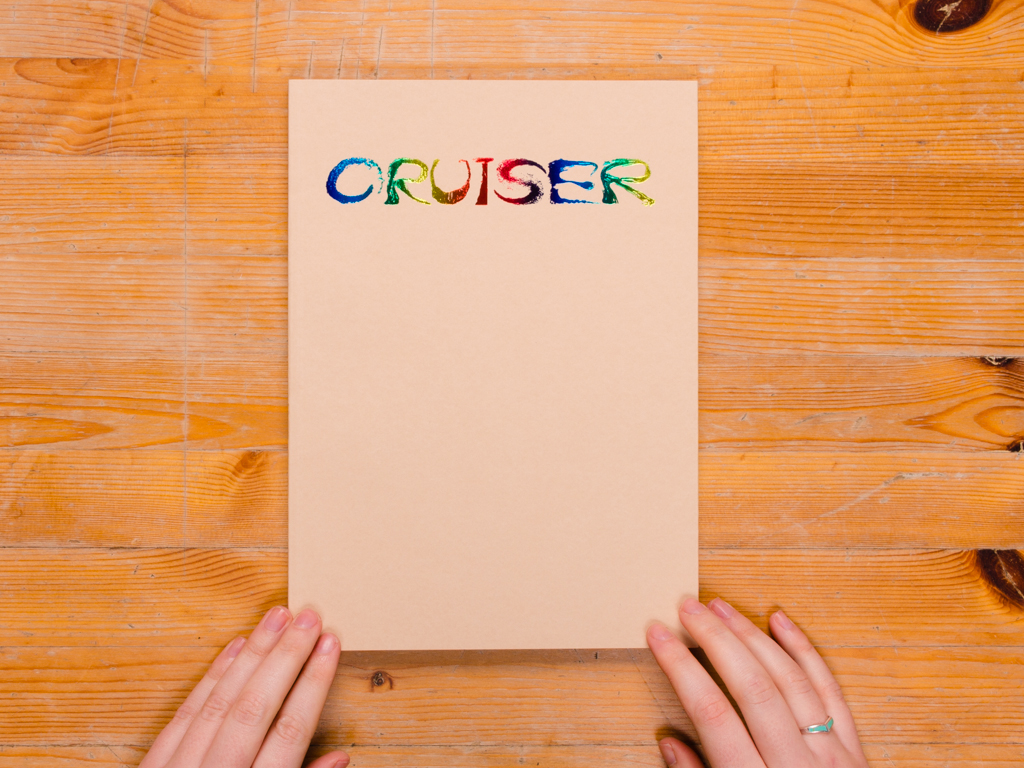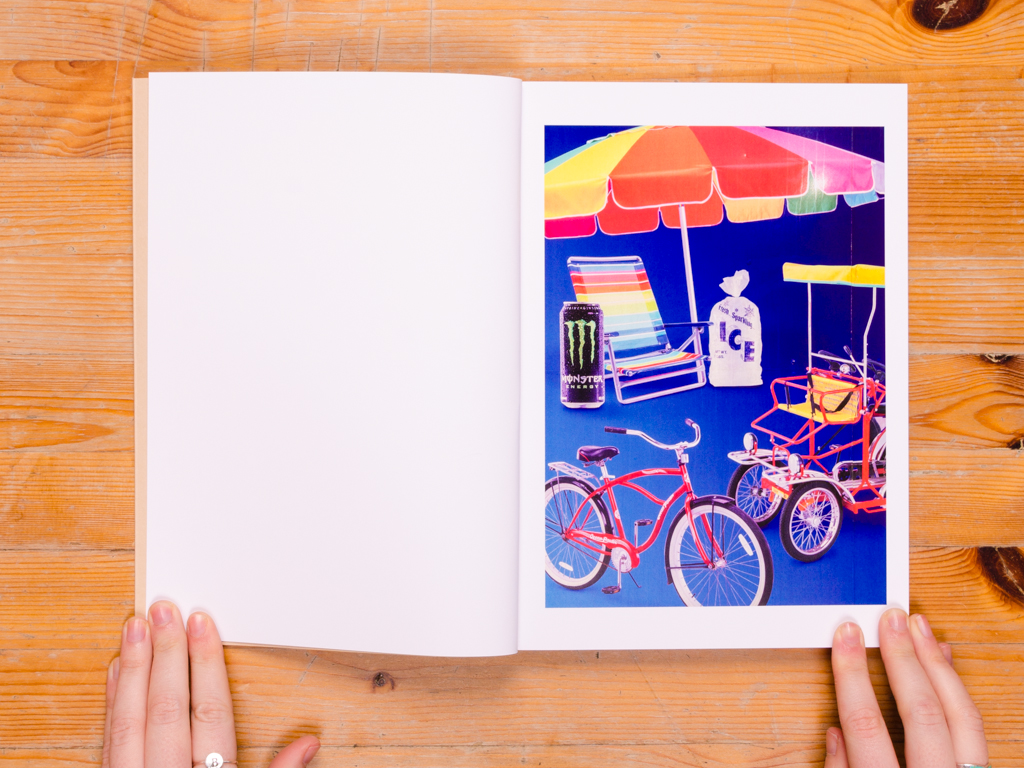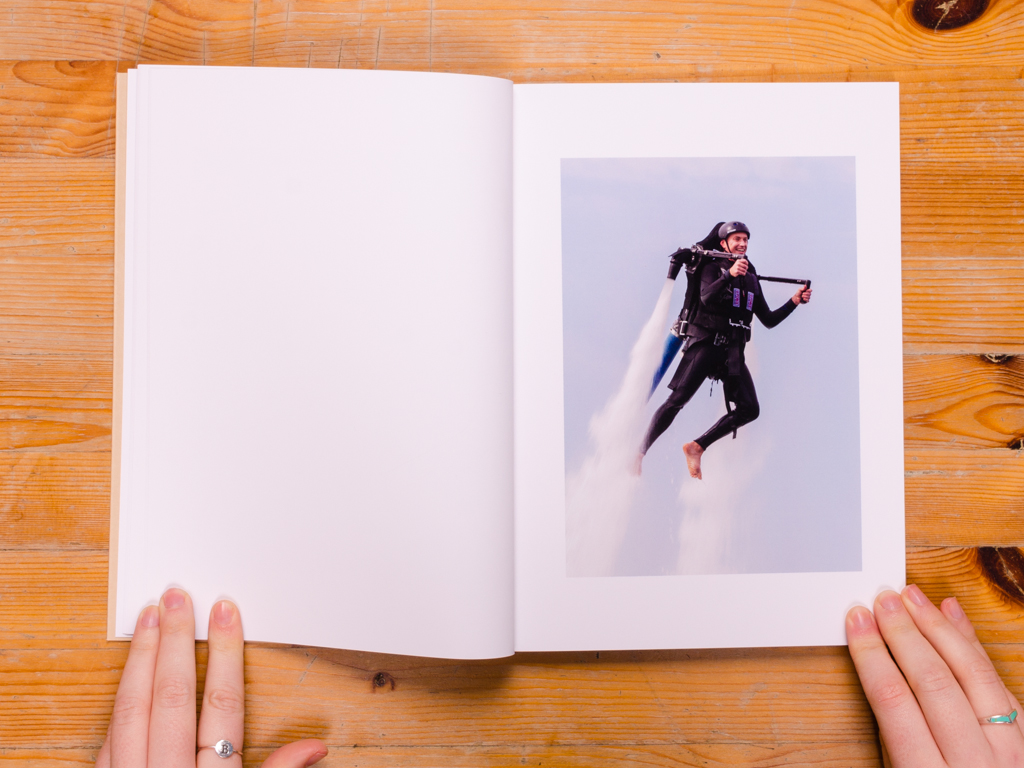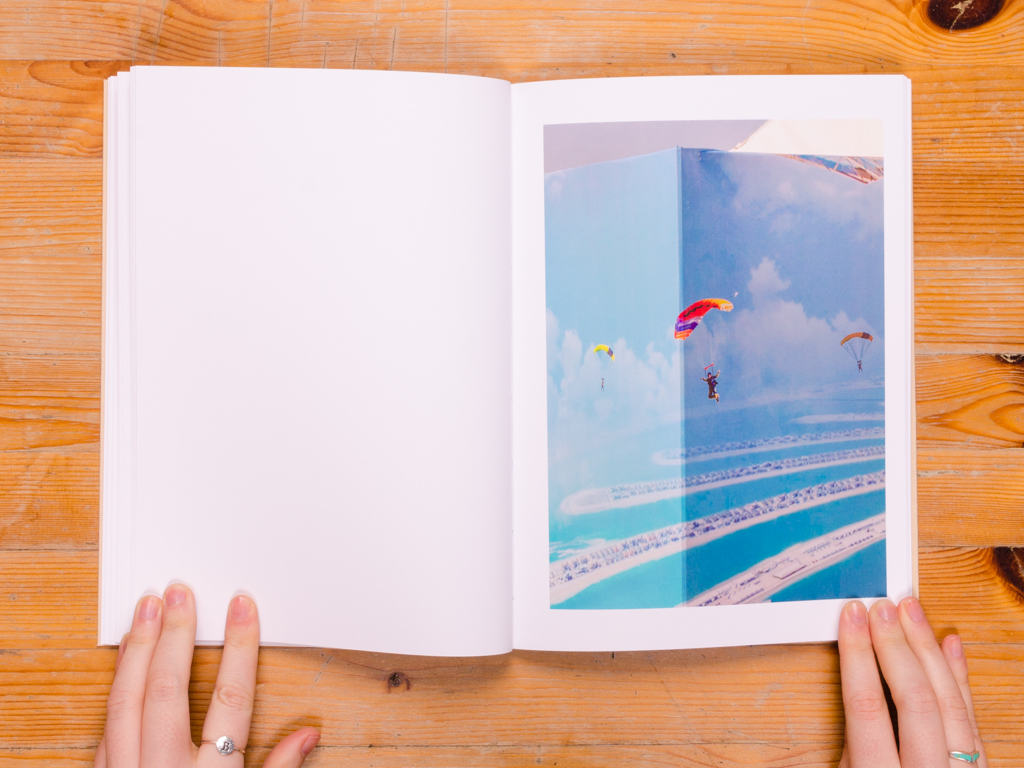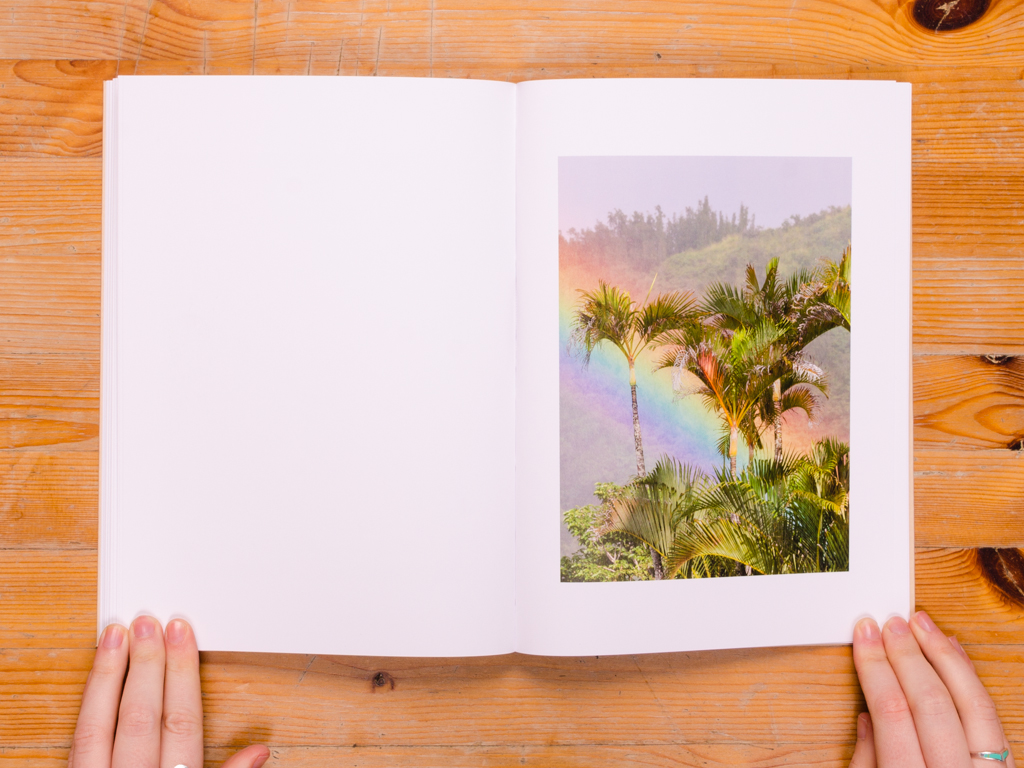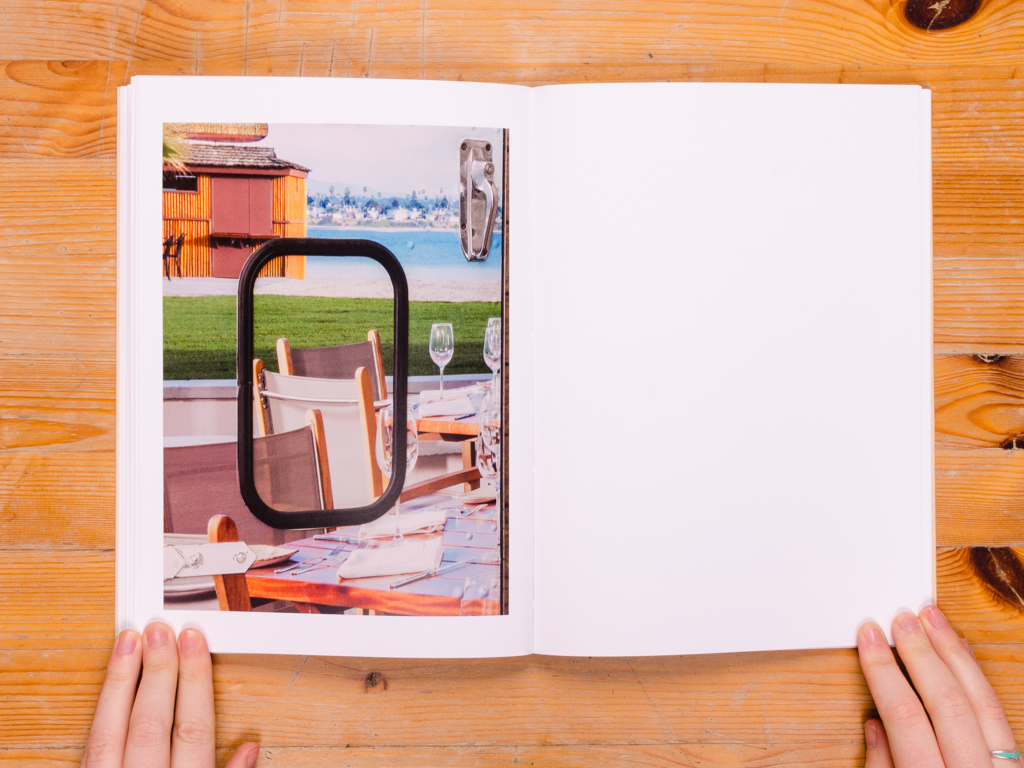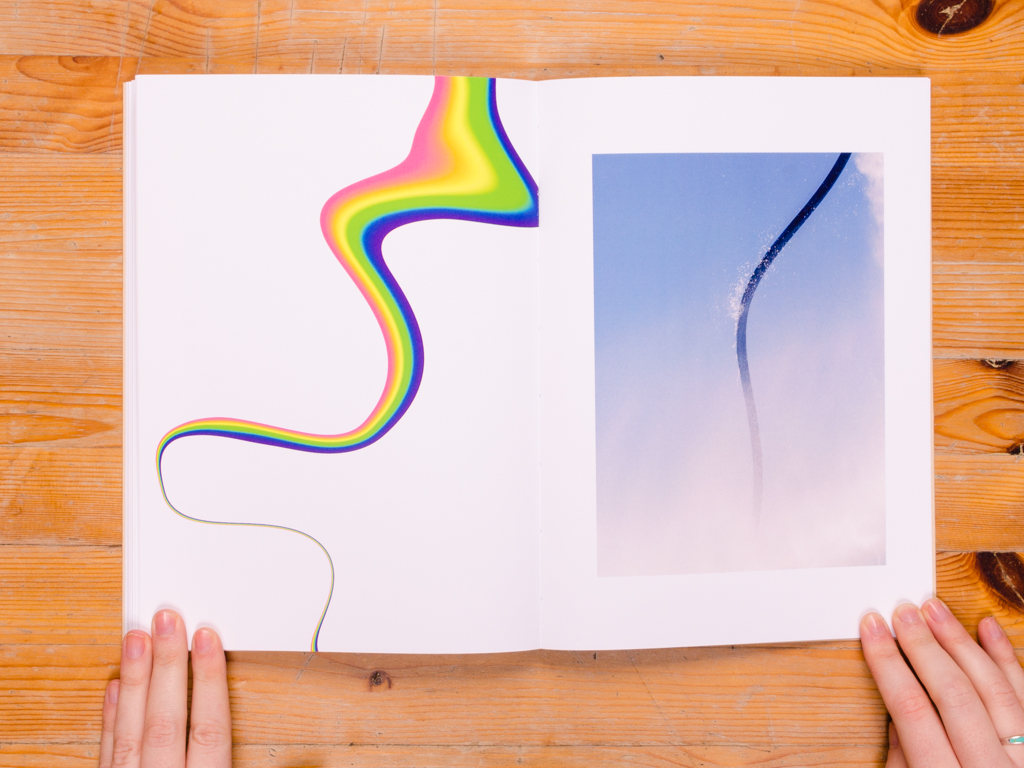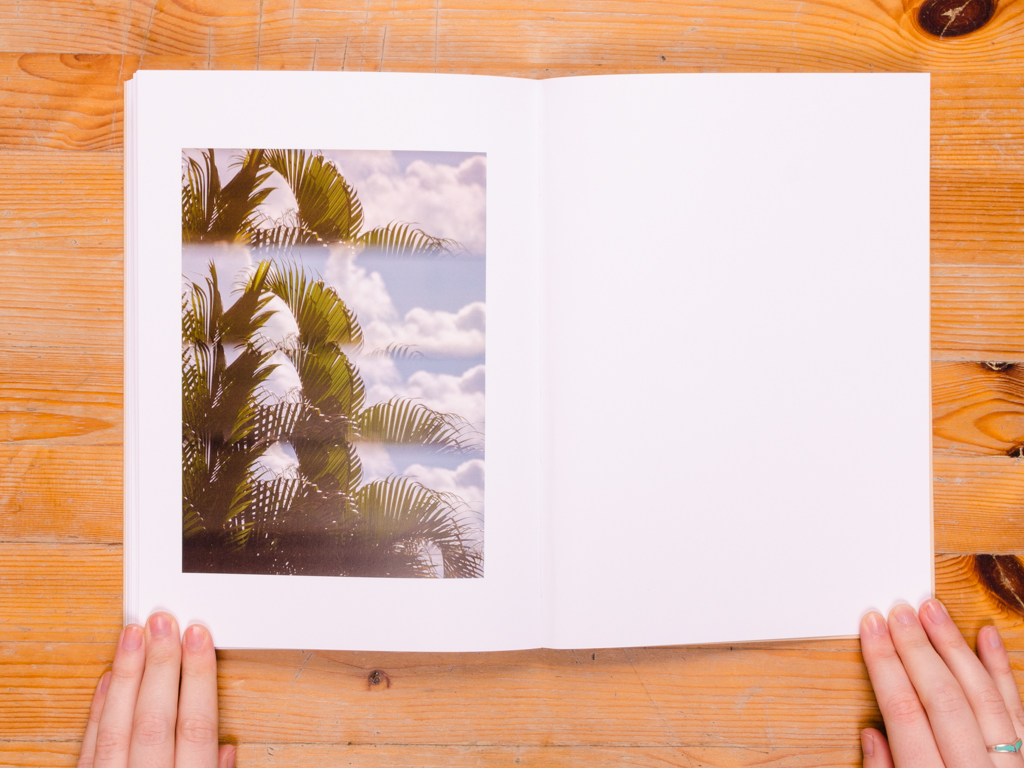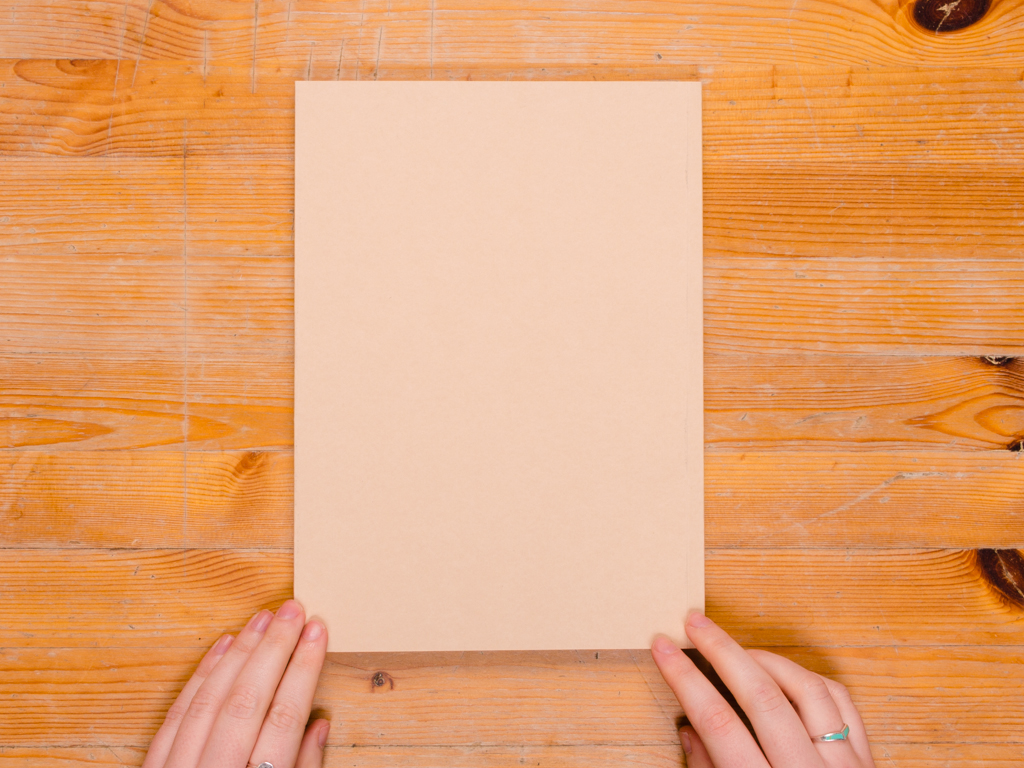 Title:

Cruiser

Artist:

Pat O'Malley

Additional Contributor:

Cover and graphic design by Caroline David

Designer:

Pat O'Malley

Editor:

Pat O'Malley

Printer:

Conveyor Arts, NJ

Publication date and place:

United States

Edition:

150

Format, binding:

Smyth Sewn Binding, Paperback

Size:

17.3cm x 24cm

Number of pages and images:

84 pages, 44 colour photographs

Type of printing and paper:

80# cover stock paper

Retail price:

$40
Book description:
The spray of the ocean, the smell of sunscreen, the constant command of "say cheese." Patrick O'Malley's project Cruiser, examines both the commercialism and cliché in the liminal landscape that exists when engaging in extreme sports while on vacation. A frequent traveler himself, Patrick has observed how ubiquitous personal documentation and experiential image recreation has become in our most amped up down time. Cruiser highlights the intersection of sincere joy and contrived experience.