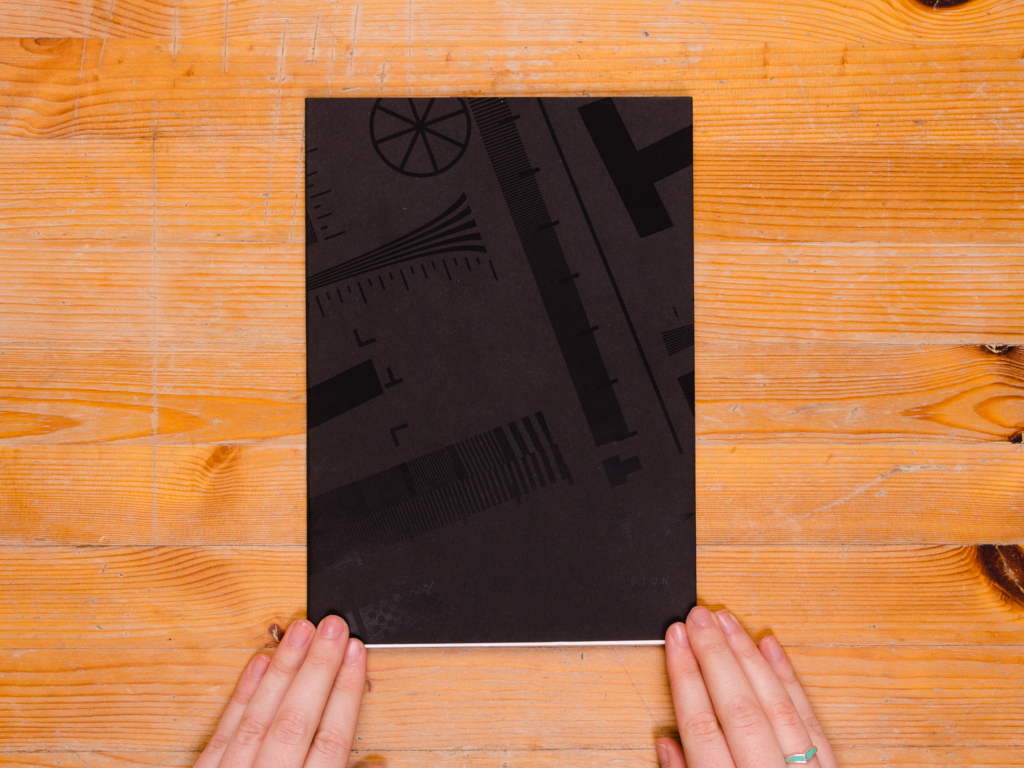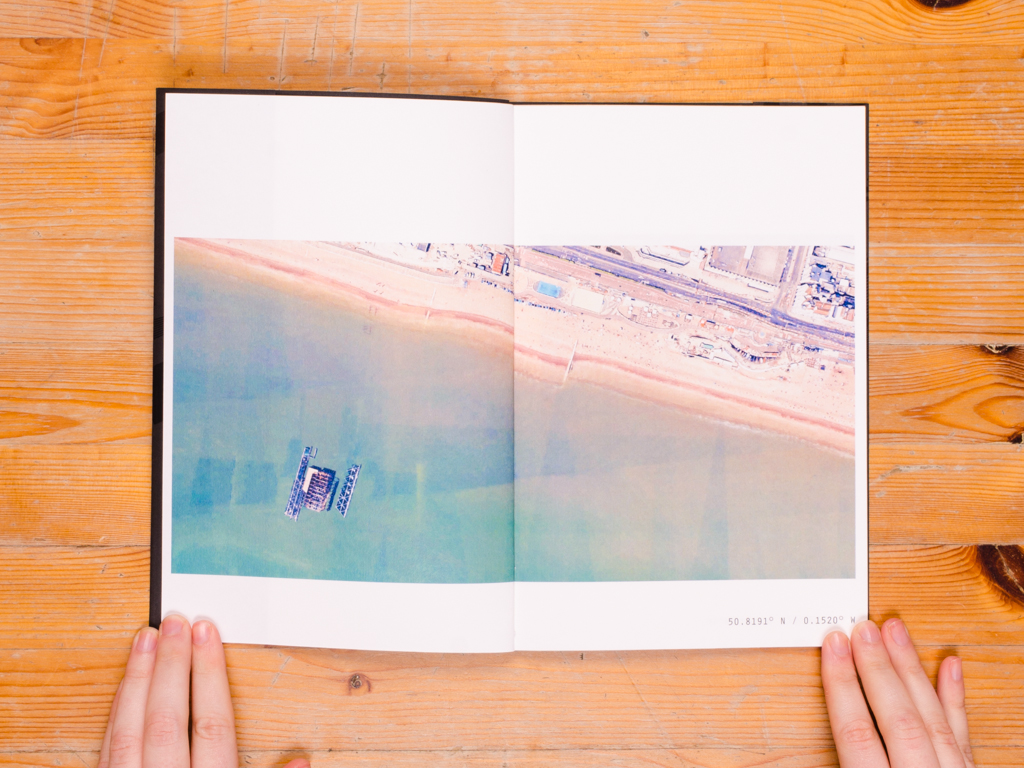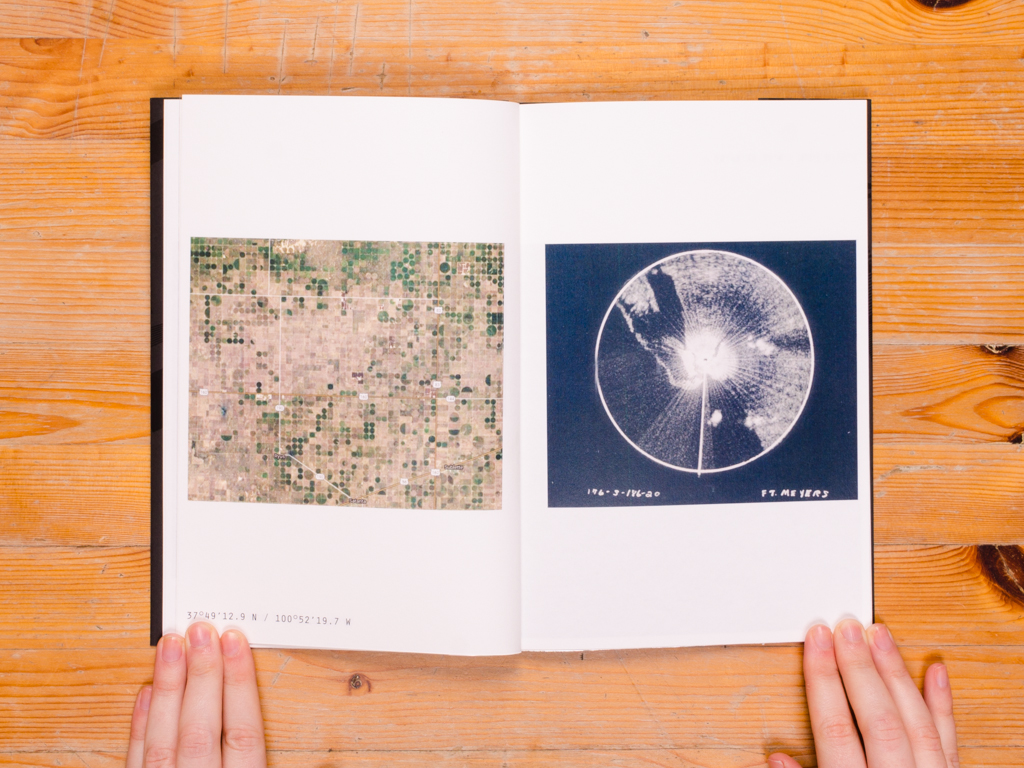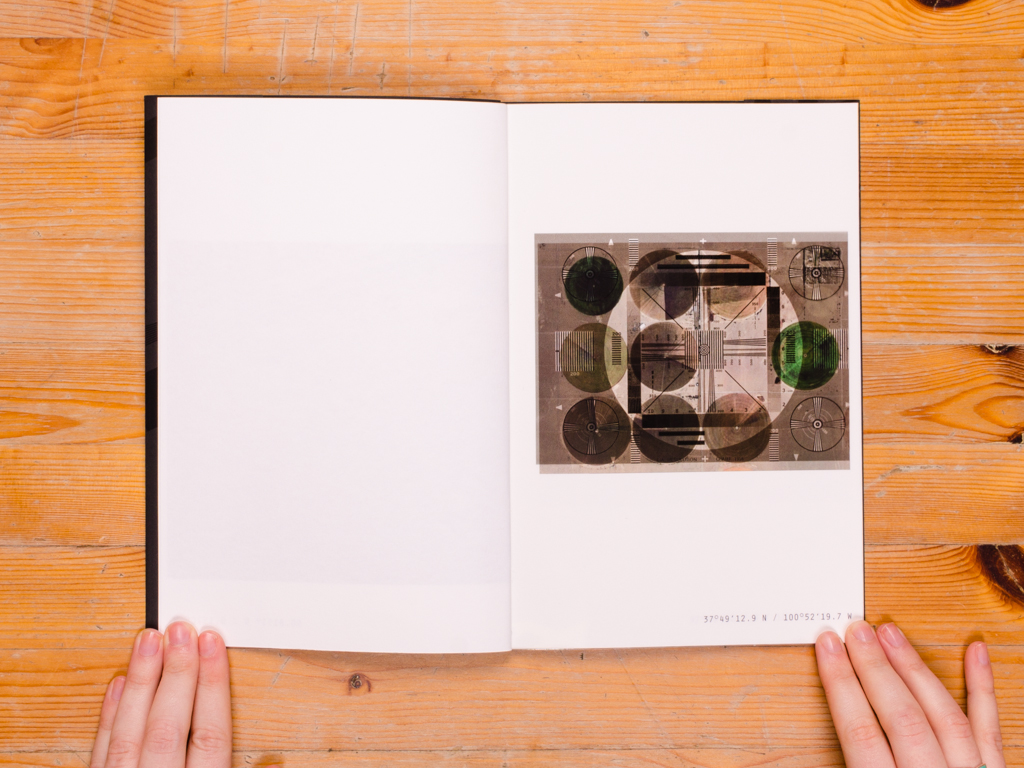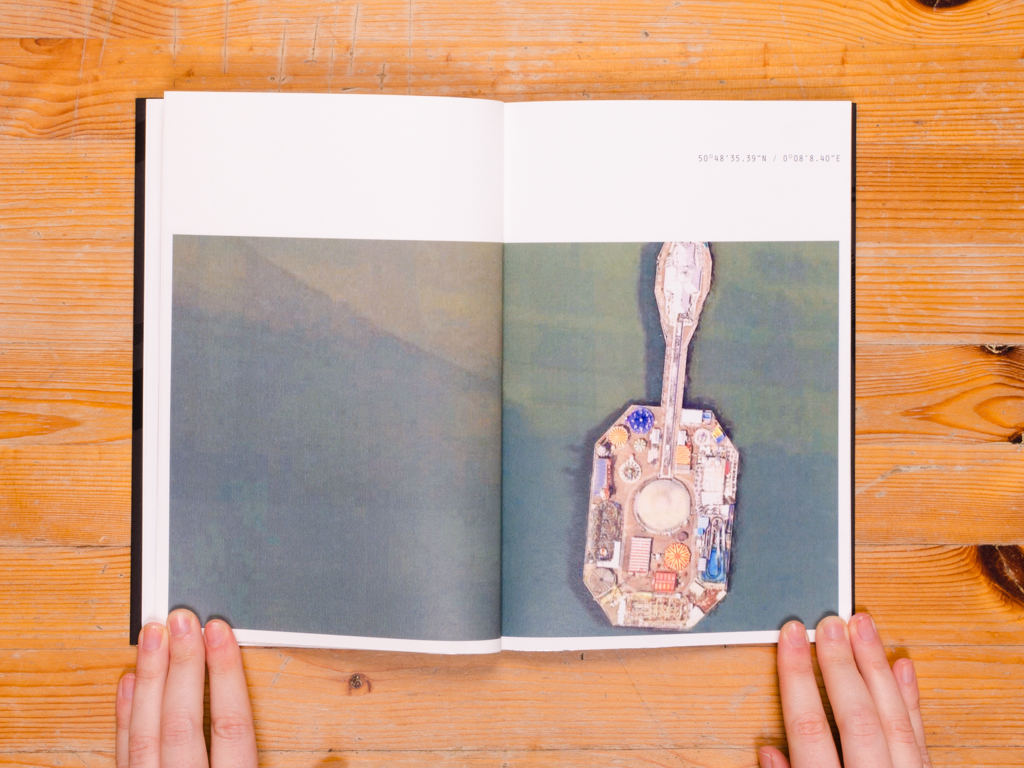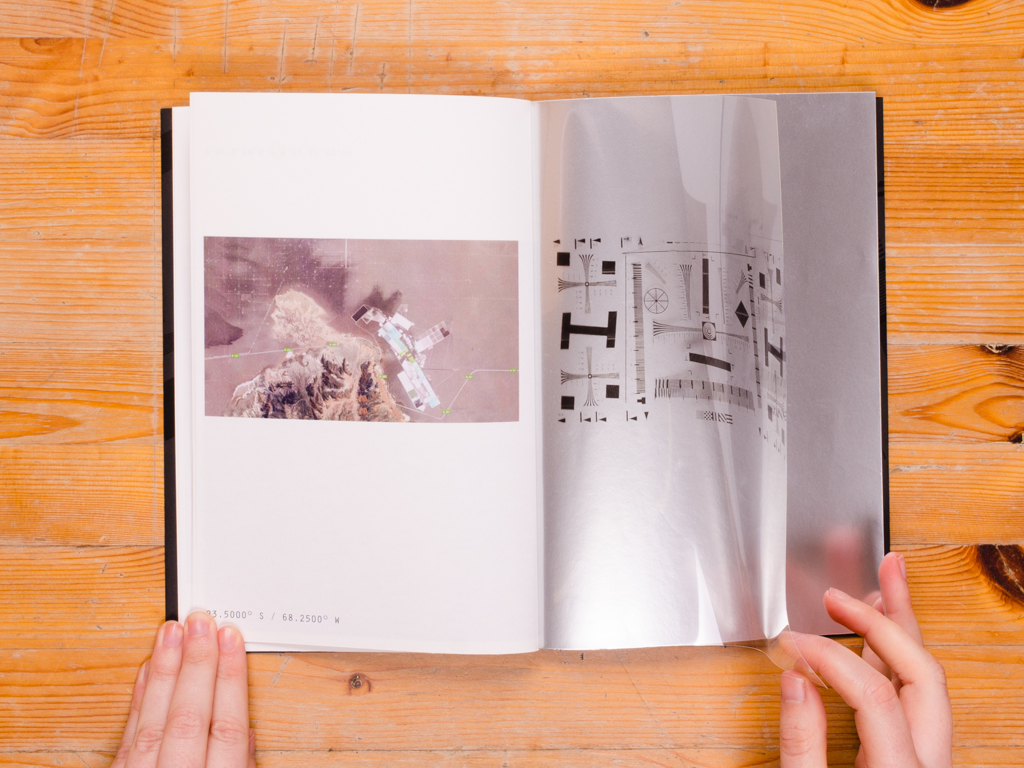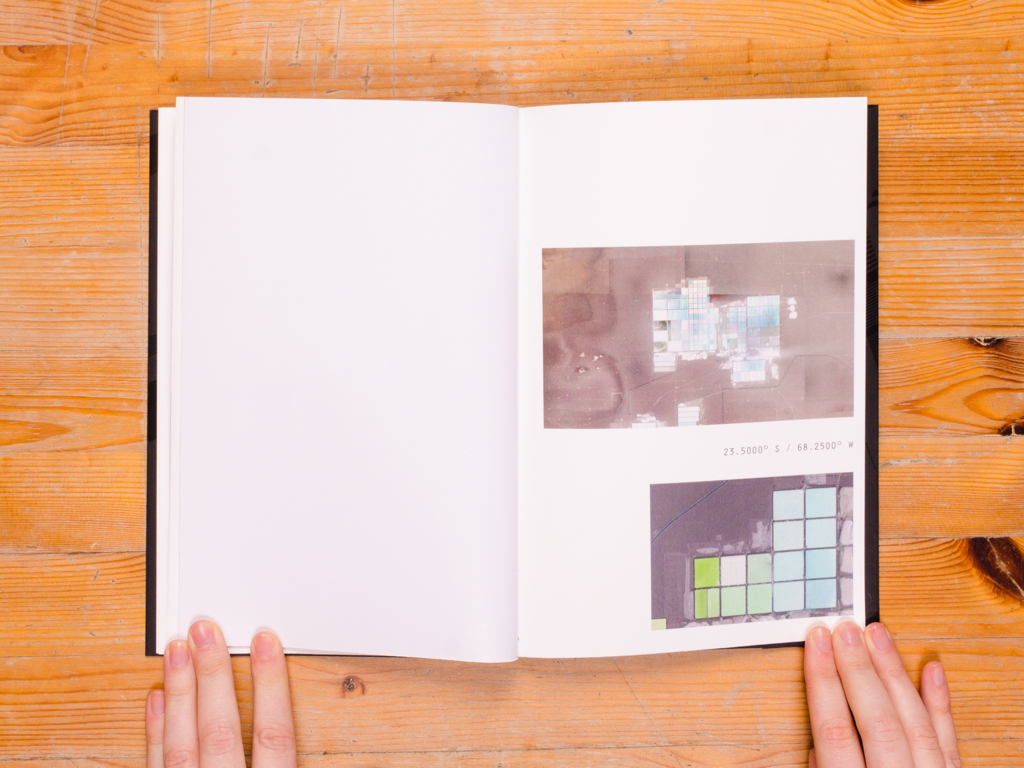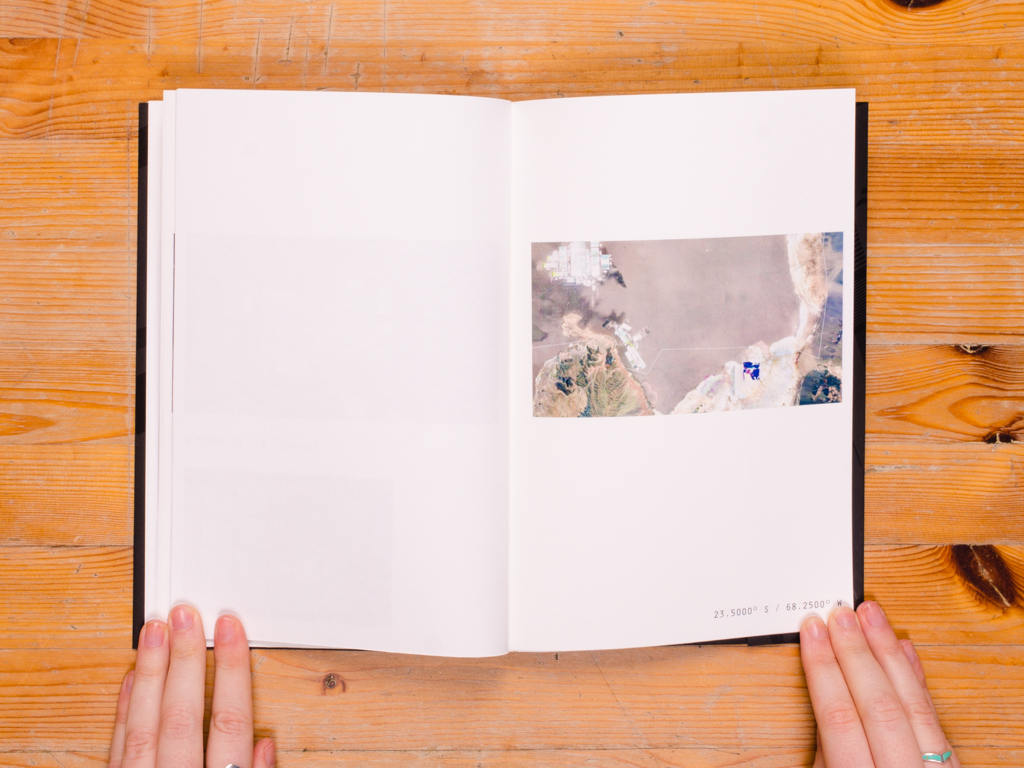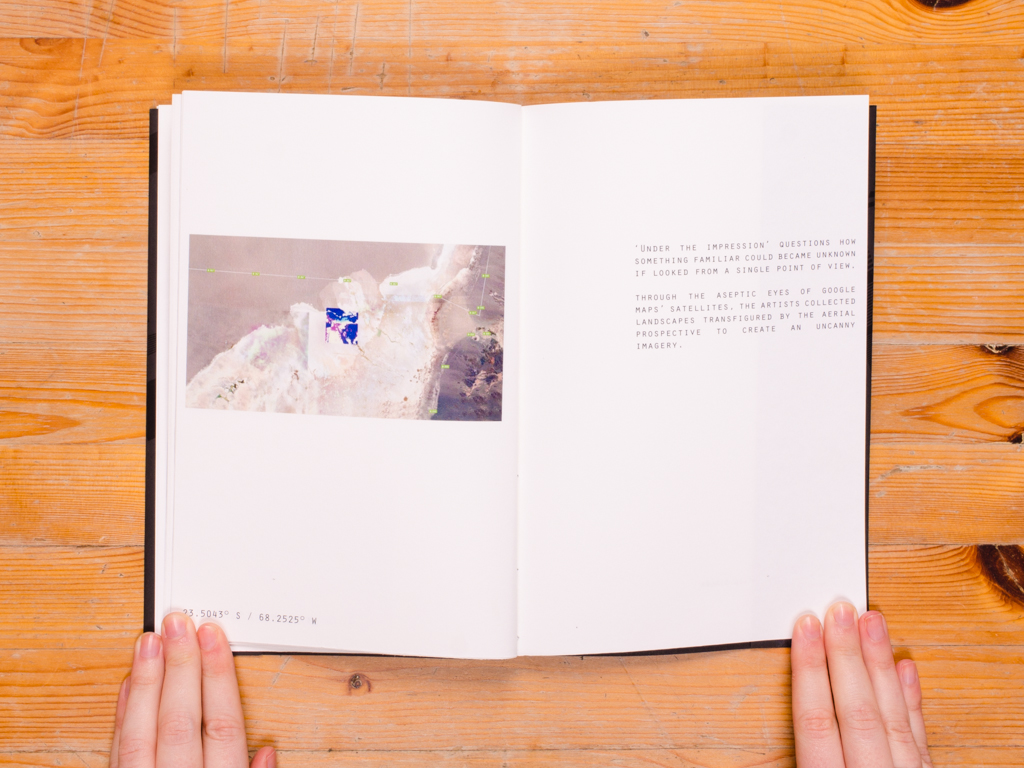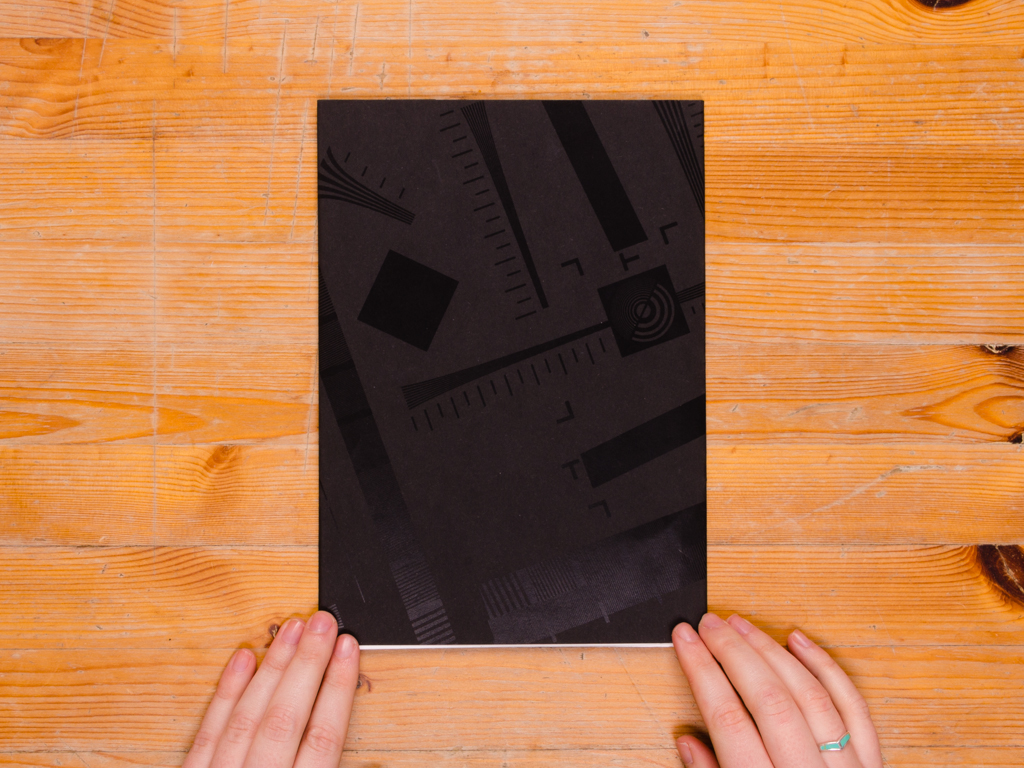 Title:

Under The Impression

Artist:

Paola Musico & Matteo Schgor

Designer:

Paola Musico

Editor:

Paola Musico

Printer:

The Printing Centre, 37 Store Street, London WC1E 7BS

Publication date and place:

July 2018, London, UK

Edition:

150

Format, binding:

Softcover, section sewn

Size:

16 cm x 22.5 cm

Number of pages and images:

24 pages, 14 images

Type of printing and paper:

Digital printing, 160 gr. coated paper and acetate

Retail price:

£20
Book description:
'Under the impression' questions how something familiar could became unknown if looked from a single point of view. Through the aseptic eyes of google maps' satellites, the artists collected landscapes transfigured by the aerial prospective to create an uncanny imagery.