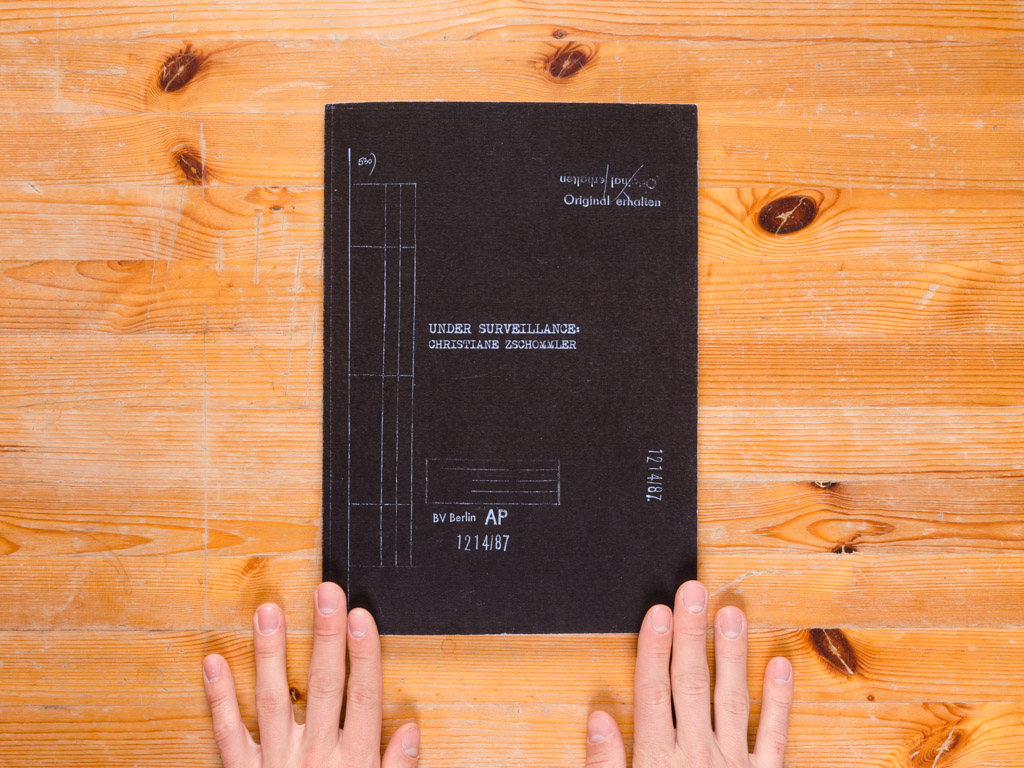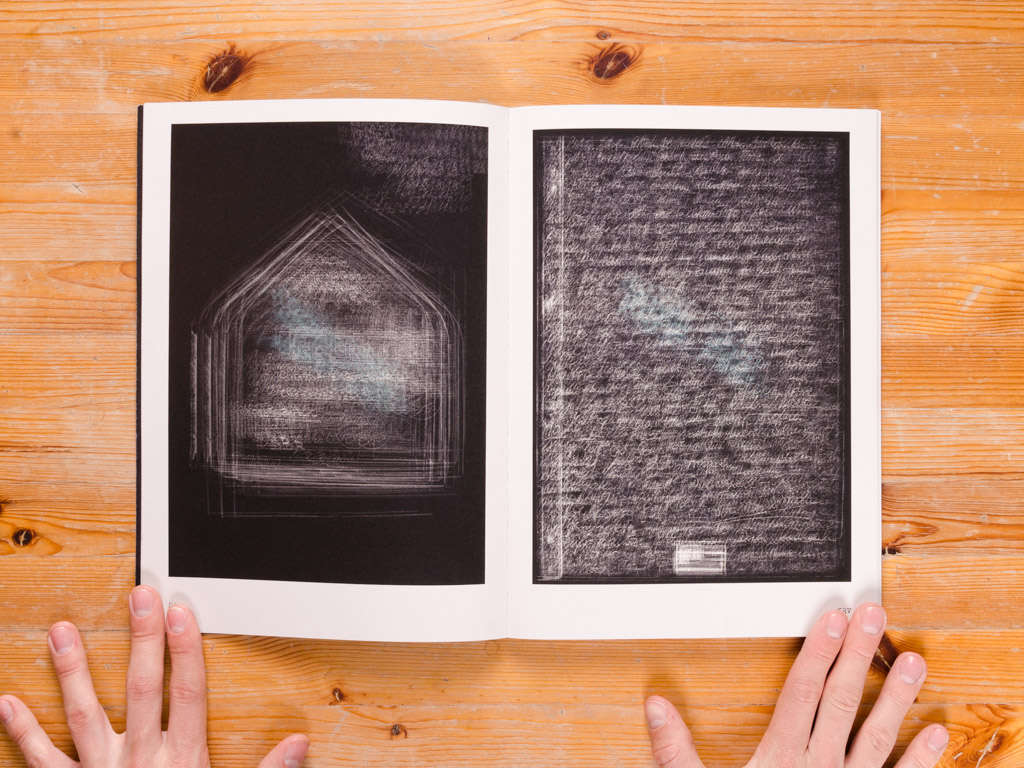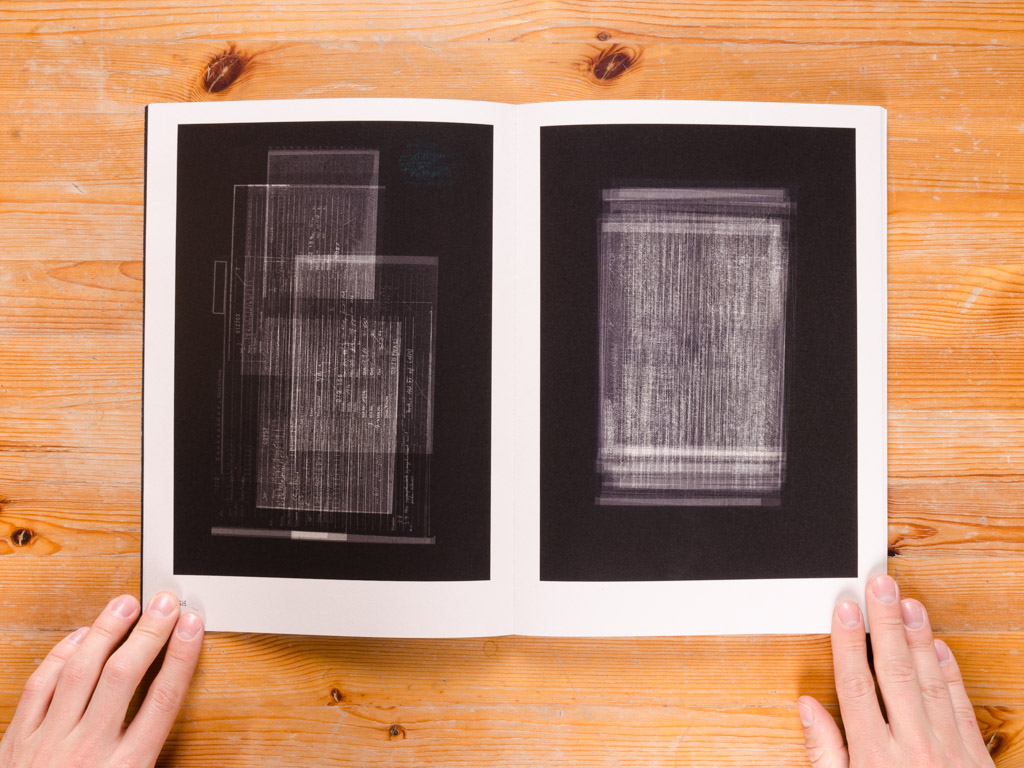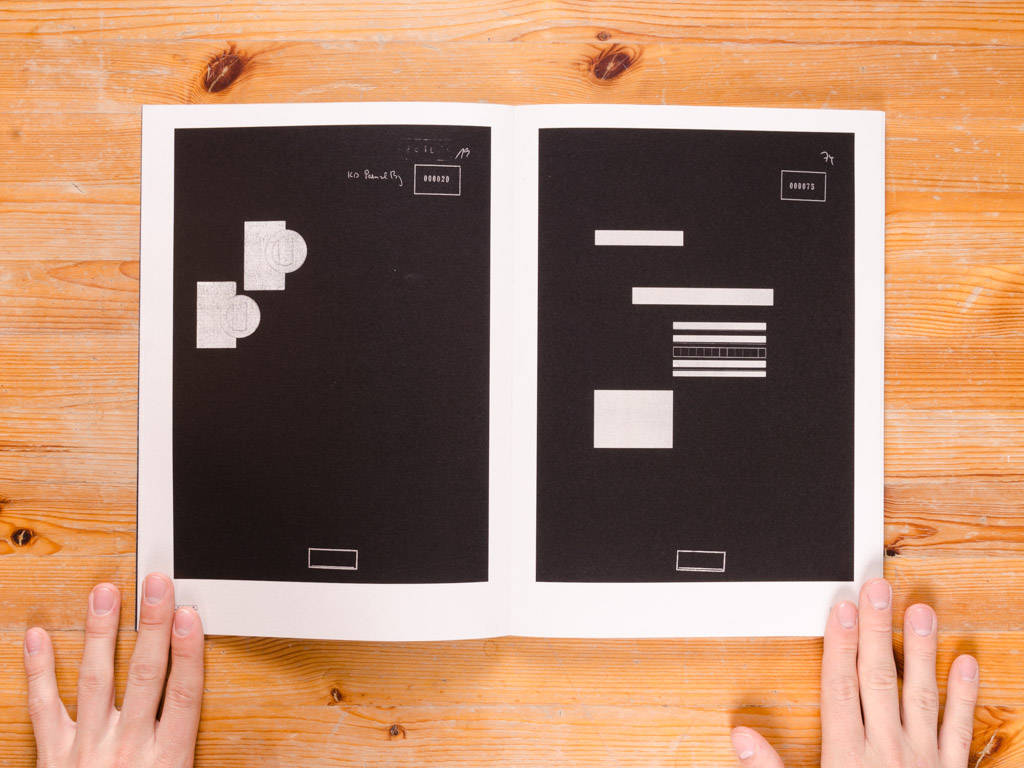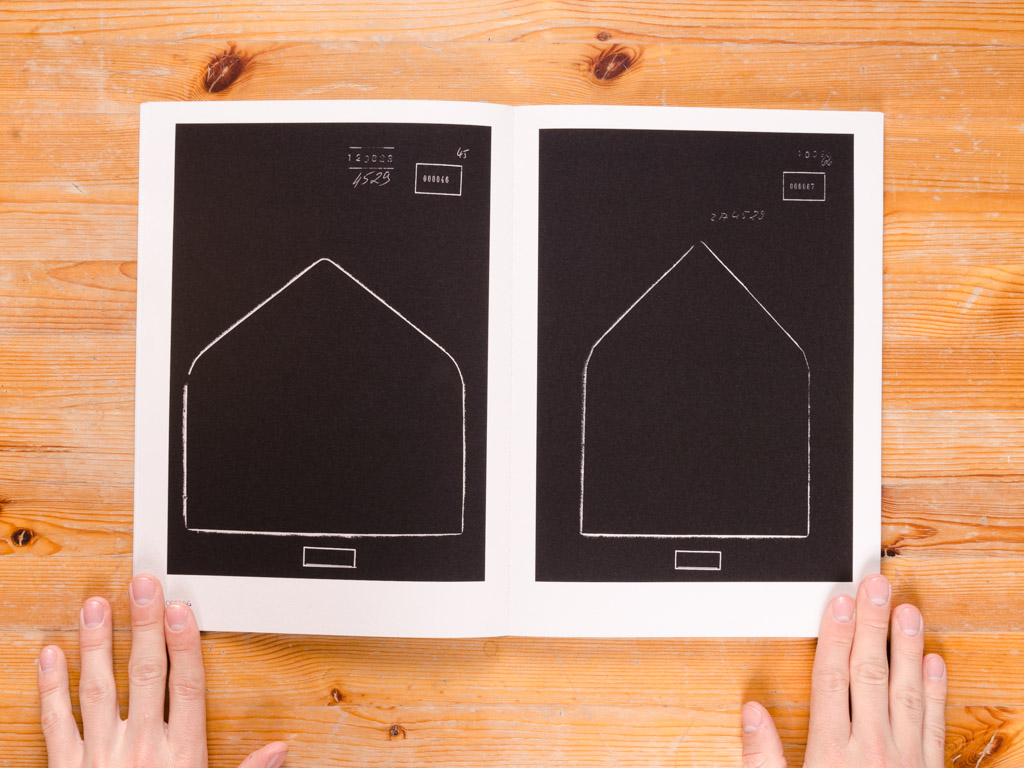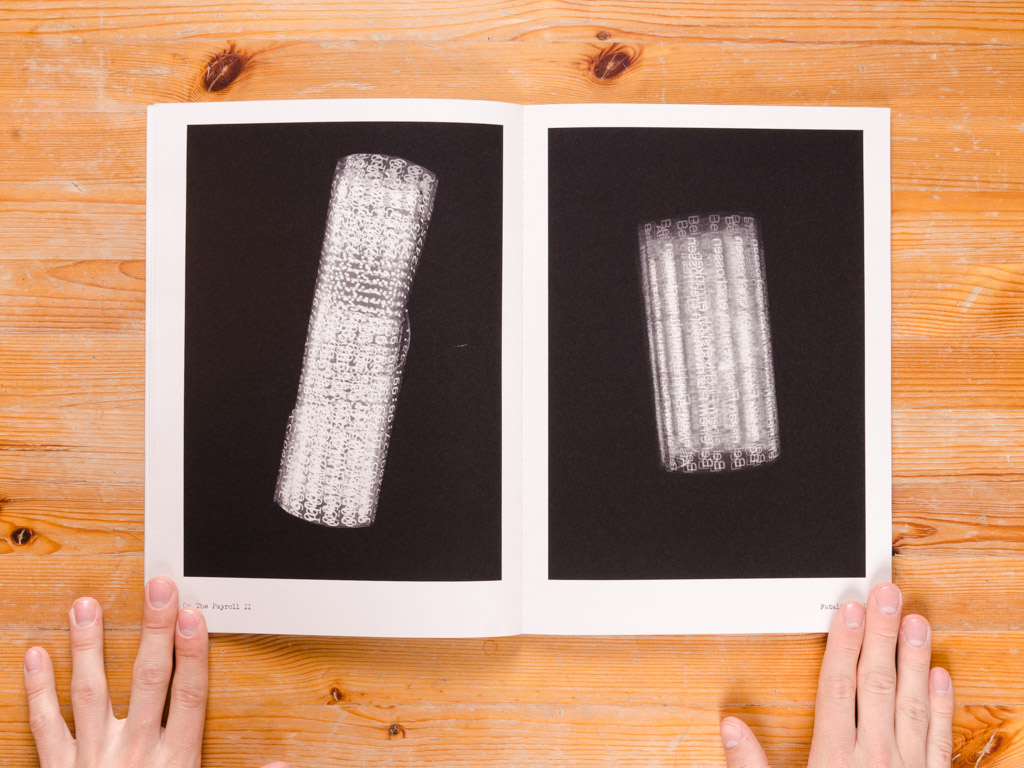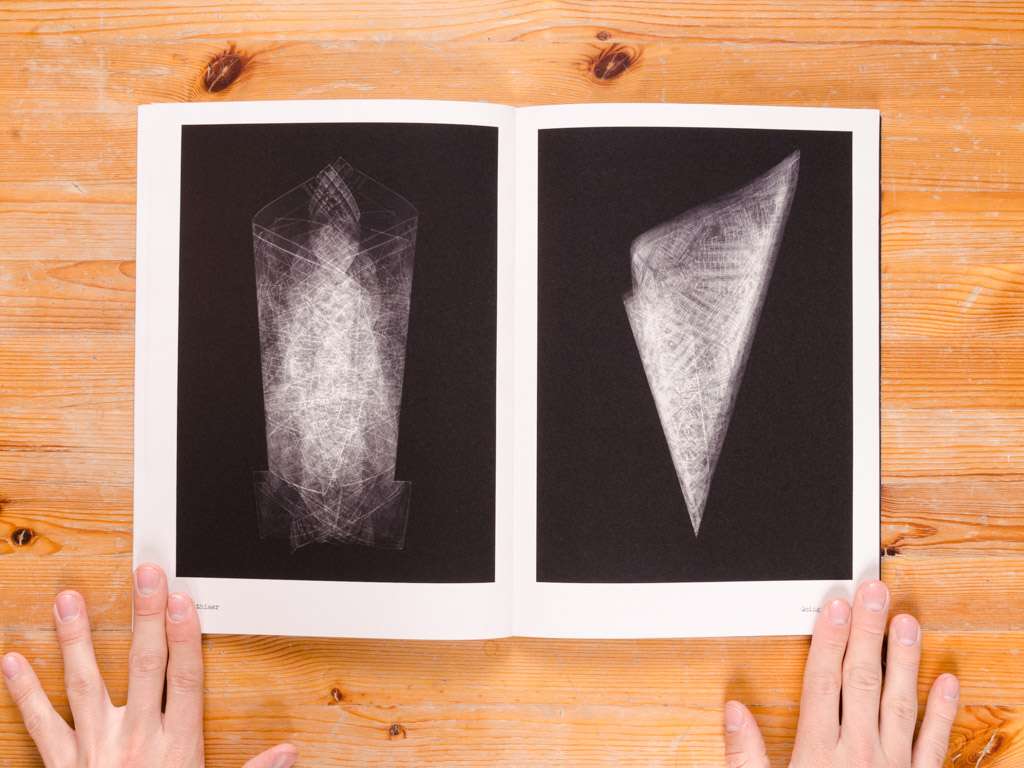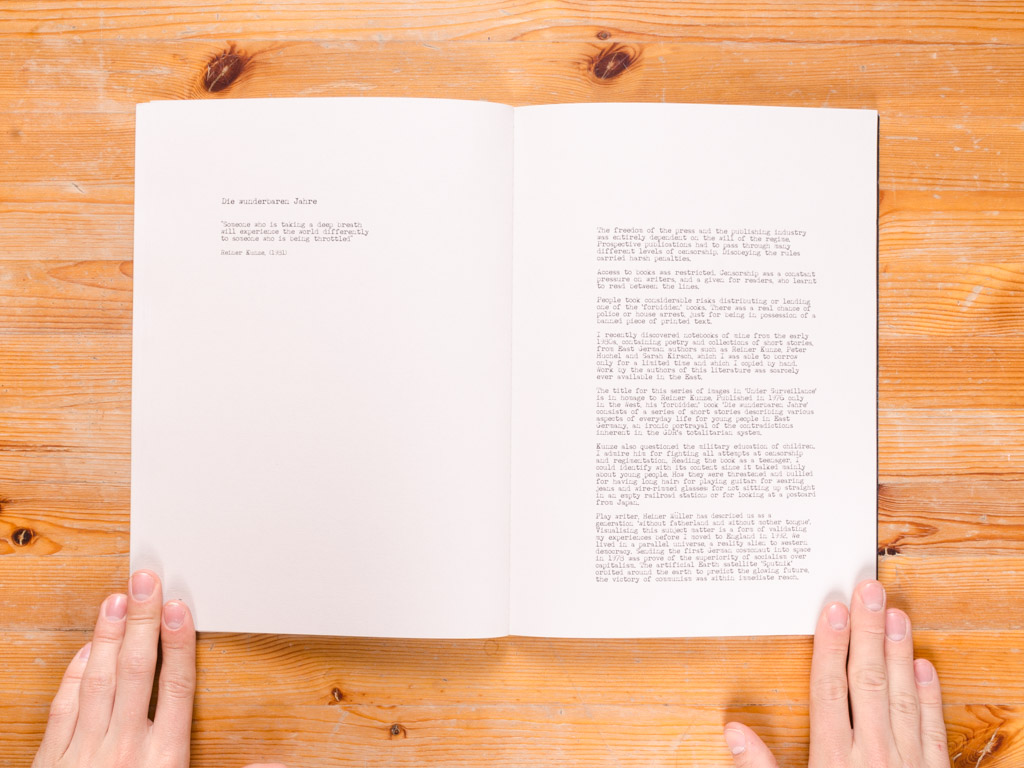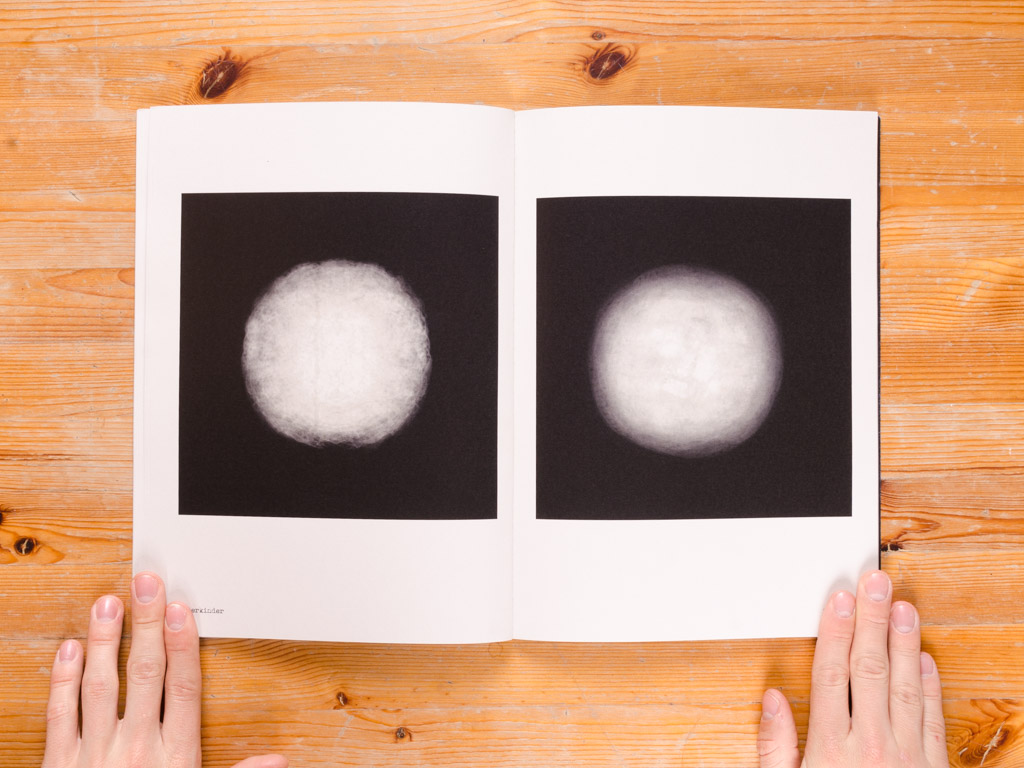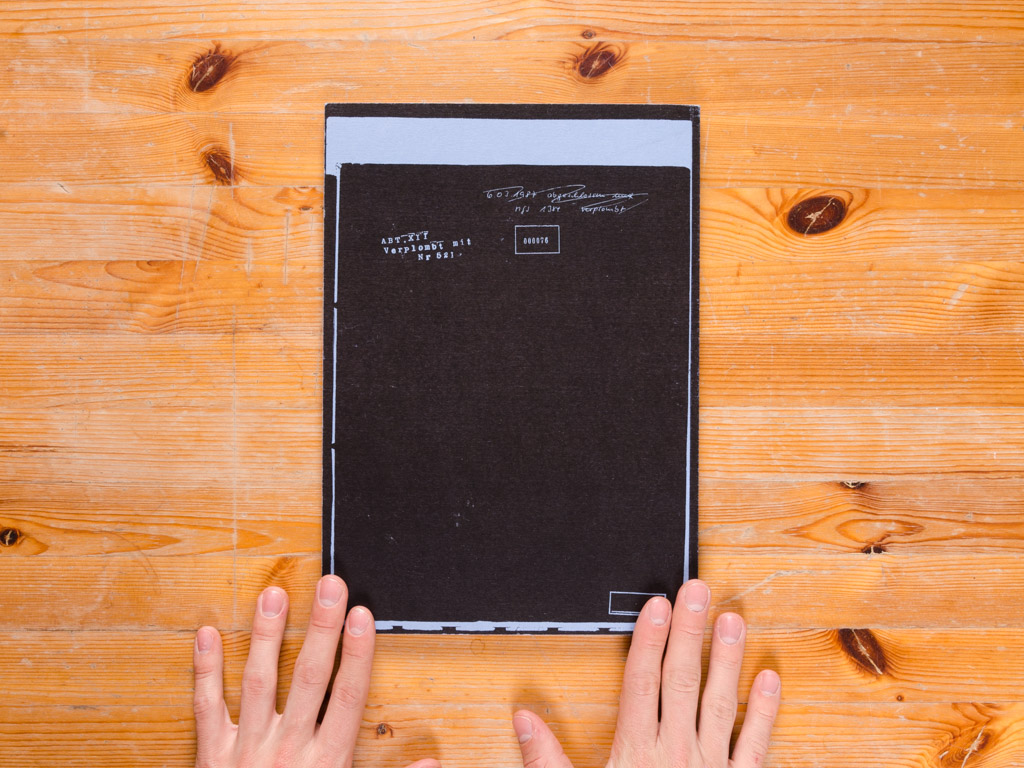 Title:

Under Surveillance

Artist:

Christiane Zschommler

Designer:

www.10minus2.co.uk

Editor:

David Gilbert; Monika & Rene Barclay; Peter Wells-Thorpe; Christiane Zschommler;

Printer:

www.printfast.co.uk, London,UK

Publication date and place:

January 2019, London, UK

Edition:

100

Format, binding:

Softcover; PUR bound Book

Size:

29,7 x 21 cm

Number of pages and images:

80pp and 4pp cover, 54 images

Type of printing and paper:

Digital colour, G.F Smith Stock; Cover-Colorplan New Blue, 200gsm Inners-Colorplan Pale Grey 135 gsm

Retail price:

£25
Book description:
With the fall of the Berlin Wall, the experience of East German totalitarianism has been reduced to sets of facts and numbers. However, the State Security Service (Stasi) acts still as a global synonym for the modern police state. In the early 1980s, my grandmother smuggled 1984, which was forbidden in the GDR, in her underwear through Check Point Charlie. Real life mirrored the worst paranoid excesses set out in George Orwell's novel The book "Under Surveillance" includes written statements and photographic works and from my series File 1214/87; Beyond Orwell; Die wunderbaren Jahre and Legacy. I created images by obscuring the content of my own Stasi file 1214/87, government statistics, personal documents and my photographs of the card index system from the former headquarters of the Stasi in Berlin-Lichtenberg. I followed a process of layering or erasing parts of the documents and I was concerned with the visual aspect of the retrieved data, developing it into more abstract forms.Issues around surveillance are similarly relevant and important today. Spying on the private lives of citizens and the capture and use of sensitive, personal information by government agencies and commercial organisations are increasing in scale and sophistication.