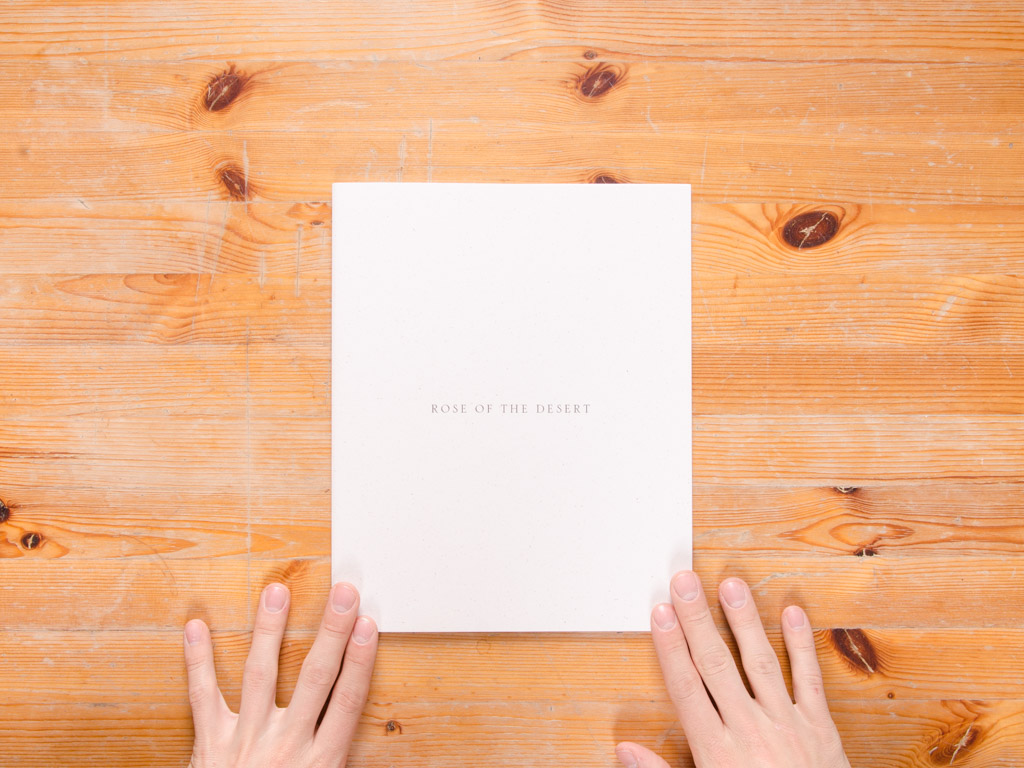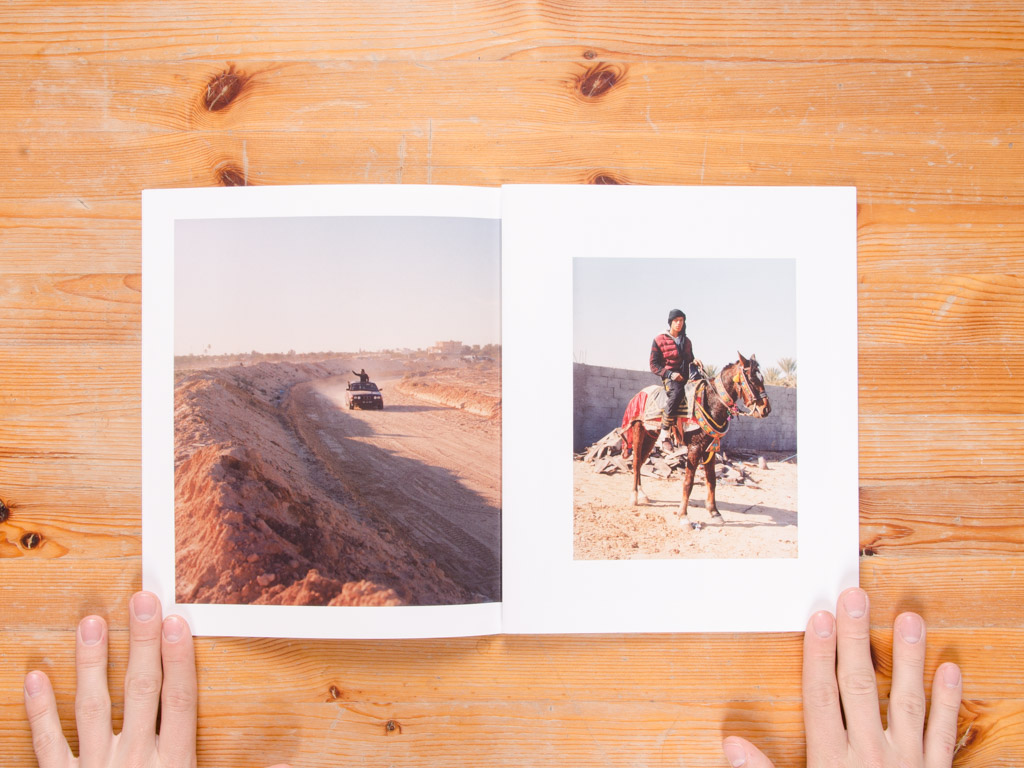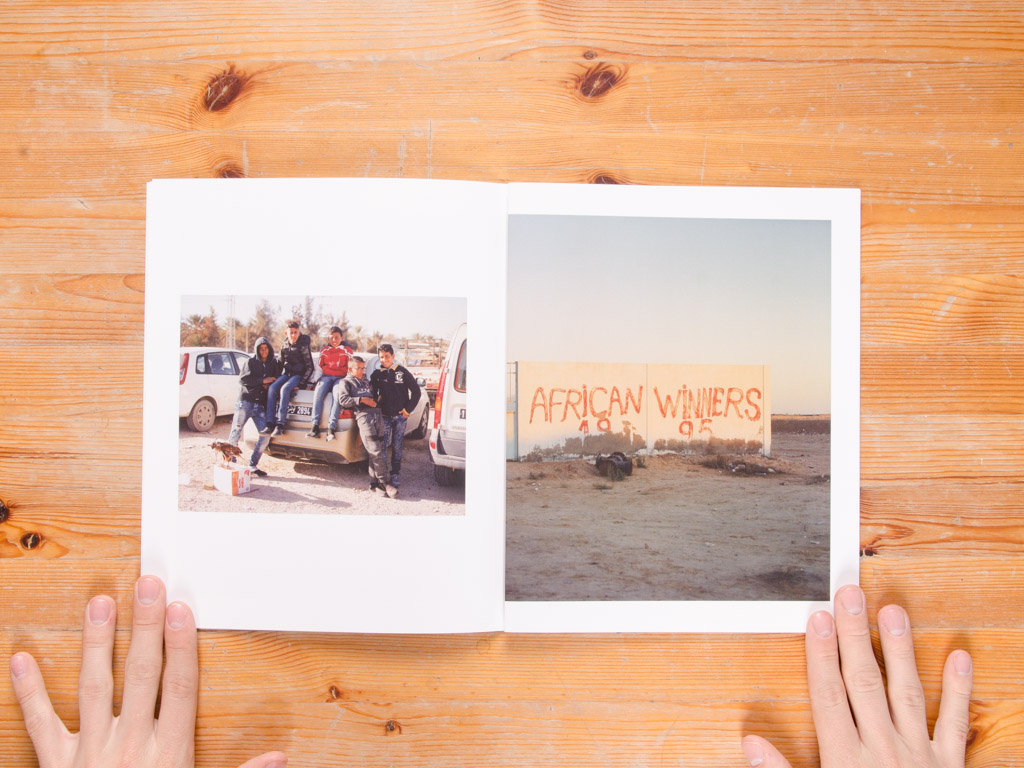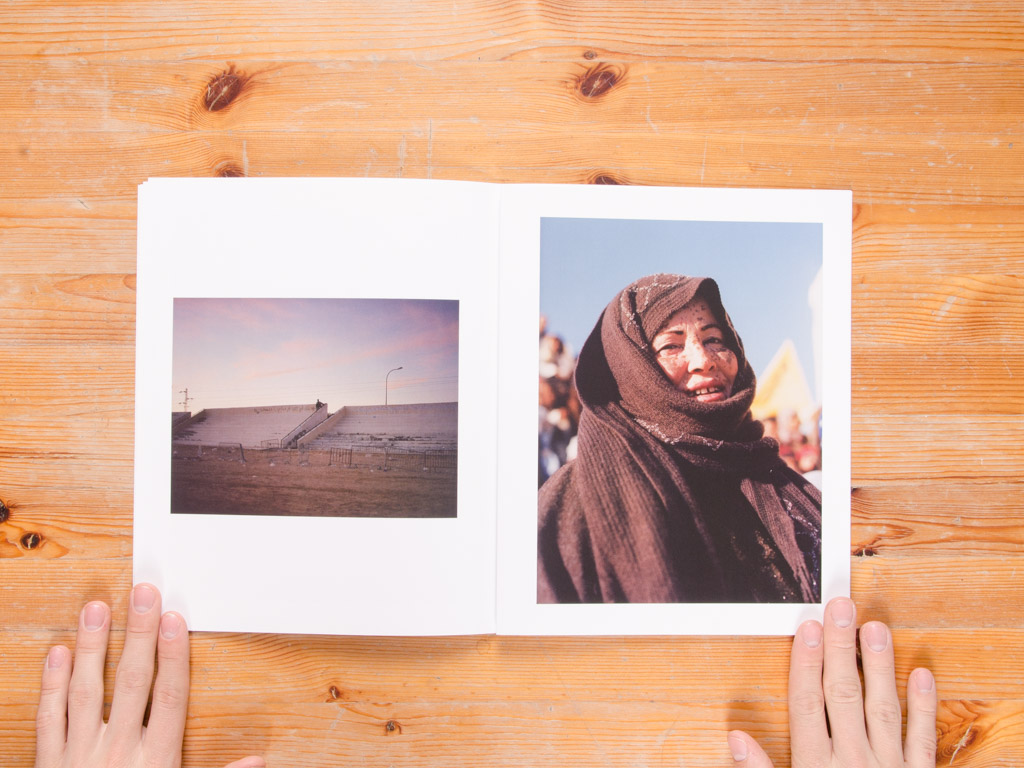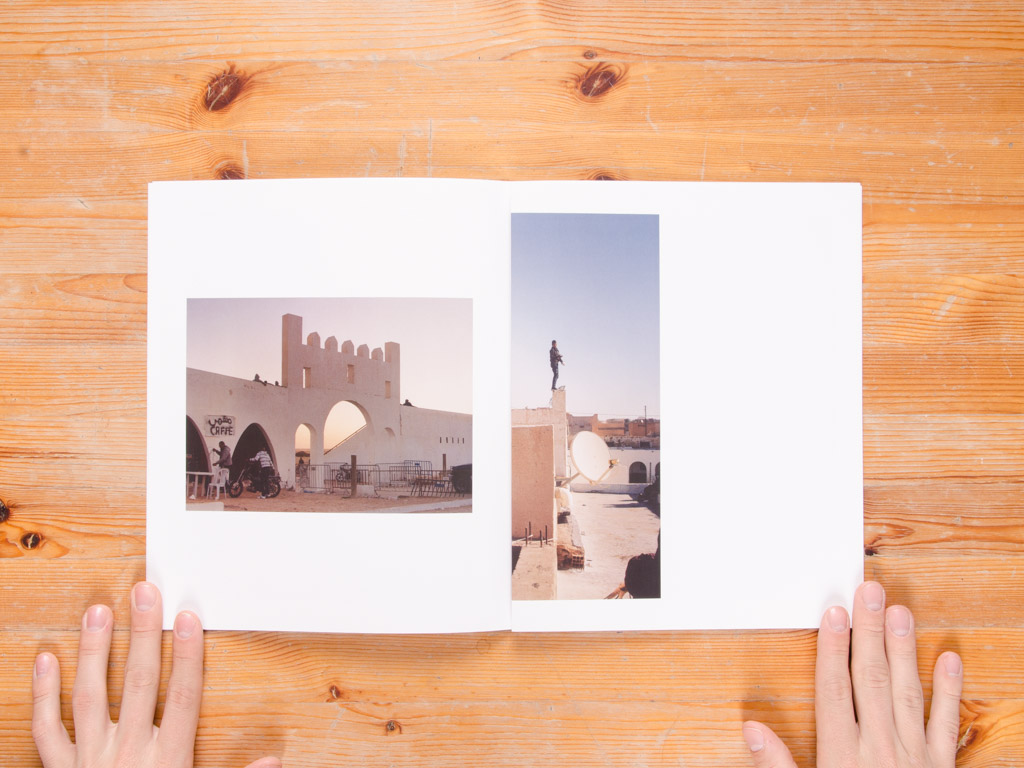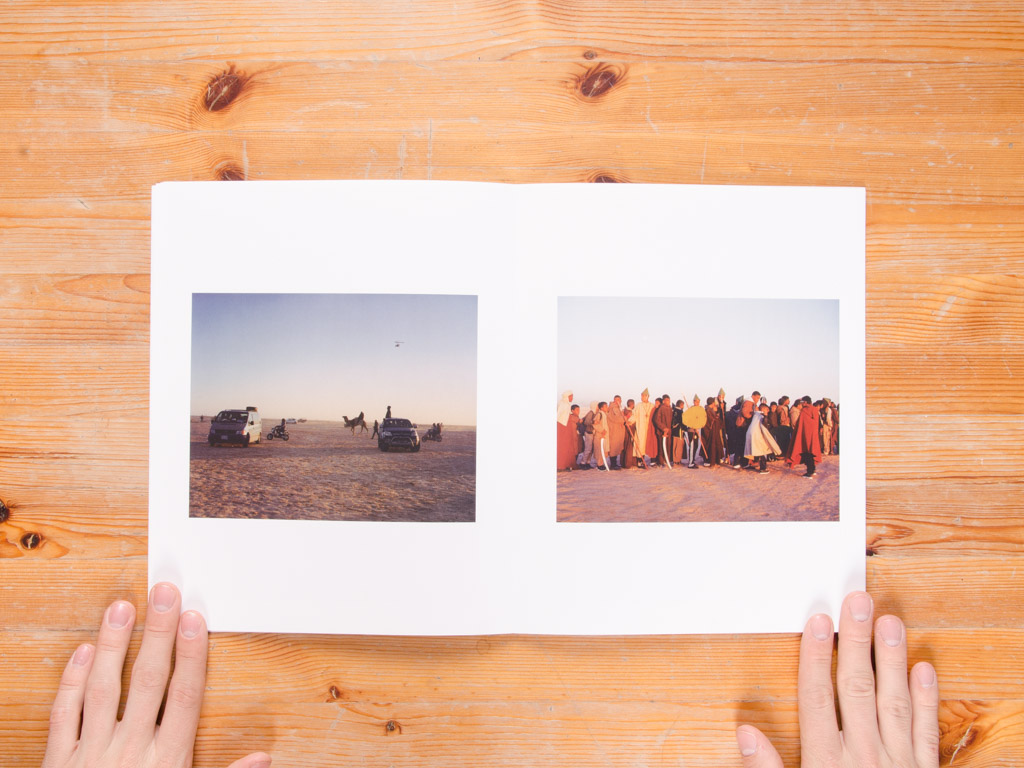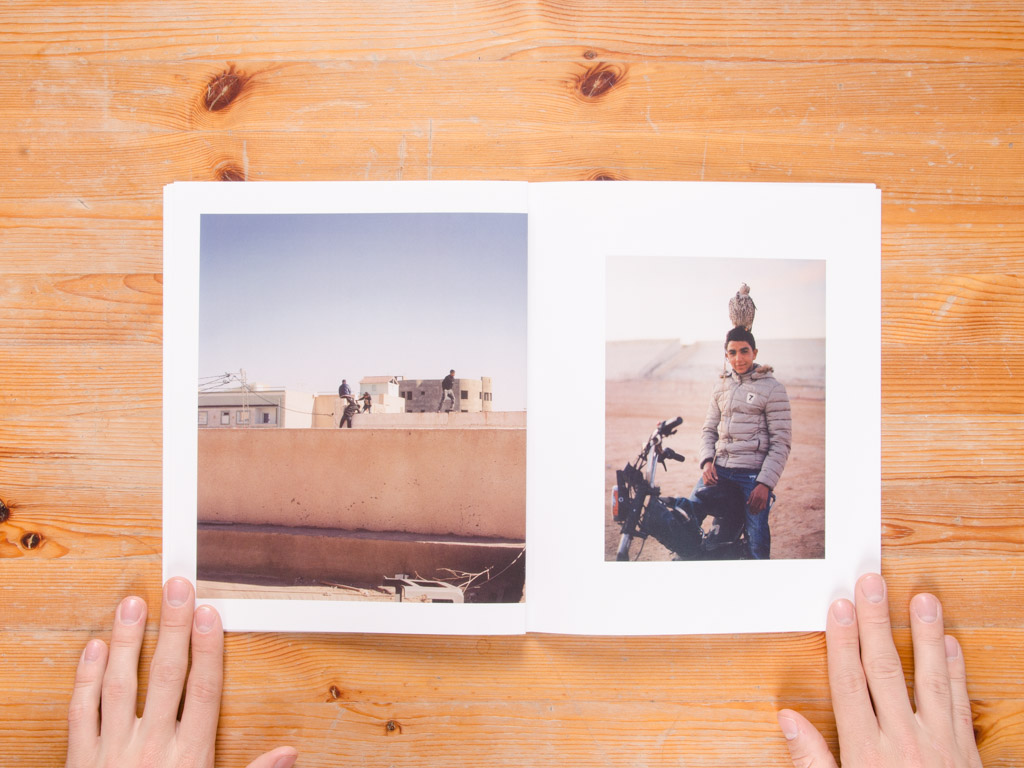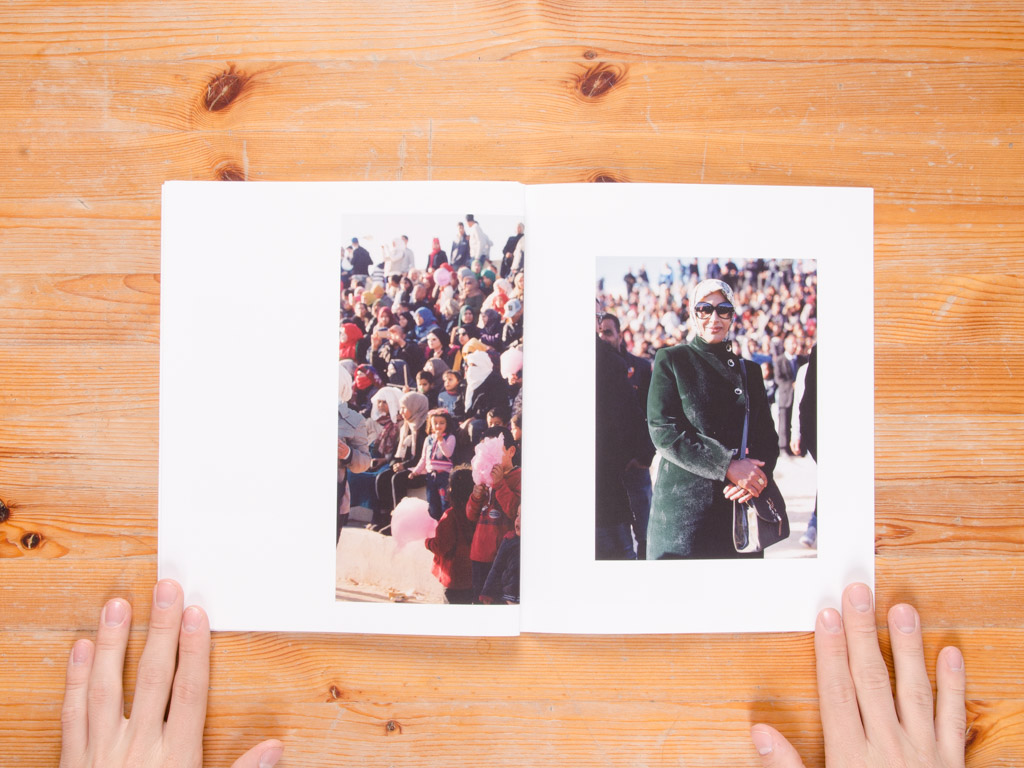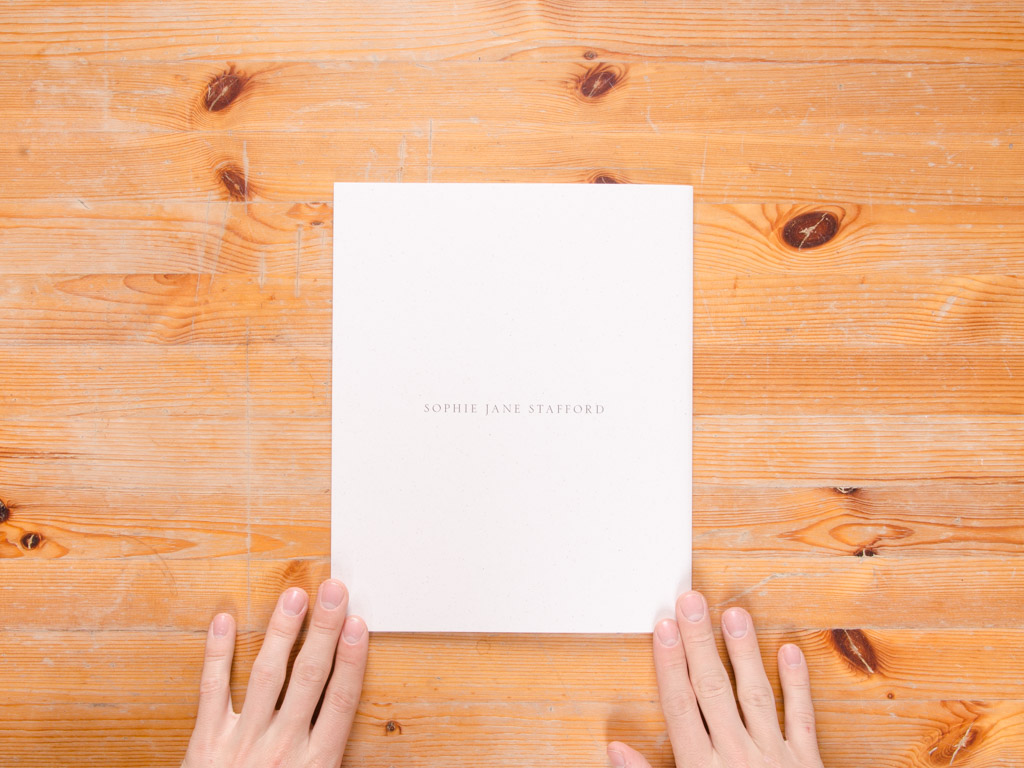 Title:

Rose of the Desert

Artist:

Sophie Jane Stafford

Designer:

Bruce Usher

Editor:

Sophie Jane Stafford & Bruce Usher

Imprint:

Self-Published

Printer:

Park. London, UK

Publication date and place:

July 2018 / London, UK

Edition:

First Edition 150 copies

Format, binding:

Softcover/Unbound - Shrink wrapped in recyclable plastic

Size:

12Wx26H cm

Number of pages and images:

18 pages / 31 images

Type of printing and paper:

Digital/ Cover: Gmund Bier Weizen 250gsm Inside:Phoenixmotion Xenon 170gsm

Retail price:

£18
Book description:
Rose of the Desert is the local name of Douz, a Tunisian Oasis town, home to the annual International Festival of the Sahara. The festival preserves Northern African Berber traditions and its a place for locals to celebrate the new year. The project shifts its gaze to contemporary Tunisians living in rural Tunisia, exploring the clash of modern and historic desert culture at the festival - a meditation of the old and the new.