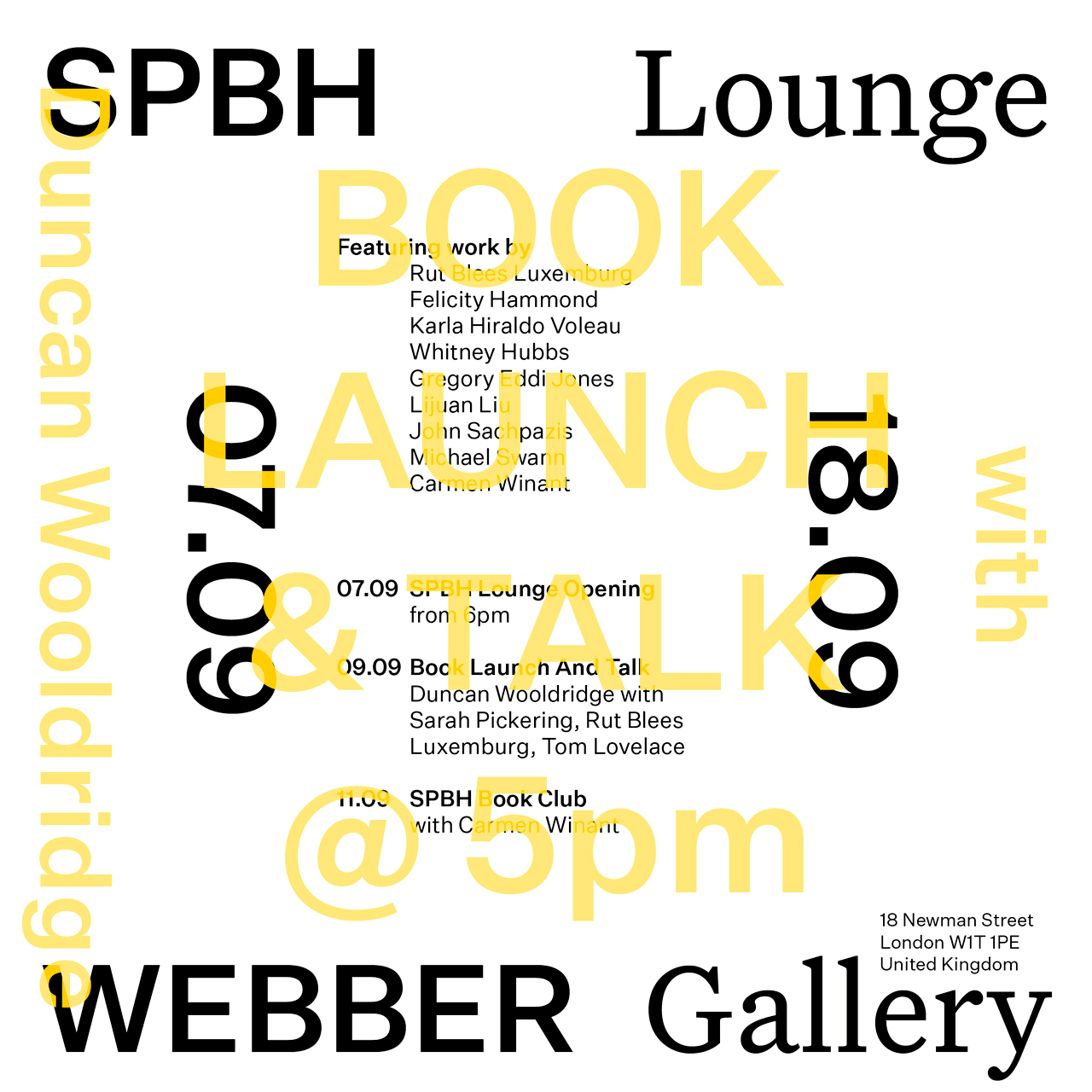 Thursday, 9 September 2021
5pm
BOOK LAUNCH AND TALK with Duncan Wooldridge
Join us for an in conversation with writer Duncan Wooldridge with Sarah Pickering, Rut Blees Luxemburg and Tom Lovelace at SPBH Lounge at Webber Gallery. They will be talking about the provocation of Wooldridge's new book, To Be Determined: Photography and the Future, and asking whether the photograph is as much an object of the future as it is an object of the past?
Exploring a familiar medium with new eyes, To Be Determined proposes that photographs' technologies, processes, experiences and products, are in fact geared towards a world to come, and not a world that has been. Written as a sequence of short interlinking essays, mixing ideas, studies of artworks, and the history of photography, the book takes its cue from Czech-born emigré philosopher Vilém Flusser, in its quest to reconceive the tools of photography and show how they inform and create the world around us.
Moving between contemporary photography and fine art, the book proposes that artists and photographers who question photography's capacities – to transform our relationship to time, rewire our perception, and describe our encounters with technology – can also alter our understanding of the medium, and in turn, change our perception of our own agency, and our capacity to see, think and act.
Such an understanding of photography, Wooldridge suggests, has substantial consequences for the world beyond the image, and positions photography outside of study or observation and in a field of activity and experimentation.
RSVP to [email protected]
Buy the book here.