This event's date has changed (the old date was Sunday 7 November). The event will now take place on Sunday 5th December 2021 at 19:00 GMT. If you have previously signed up to this event, you DO NOT need to book another ticket.
Sunday, 5 December 2021
Milan 8pm / London 7pm / NYC 2pm / Los Angeles 11am
Live on Zoom
Free
Join us for a discussion with Bruno Ceschel, Director of Self Publish, Be Happy and Carmen Winant on her latest book Instructional Photography: Learning How to Live Now. 
The book is an investigation of a genre of photographs Winant calls "instructional". Alternating between found images and shorter, text-based observations (which serve to reinforce, rather than explain, one another), Winant delves into this new category of images through her own collection, understanding them as something beyond, or at least in between, documentary and fine art. Included in the volume are pictures of dog-training techniques, home gynaecological exams, sitting Shiva, and massaging young children, among many others. Moving image by image, Winant queries how each behaves as a small mirror, arguing for the primacy of photographs to instruct and impart both technical and ontological knowledge (sometimes in the same shot). Instructional Photographs is a treatise in photographic categorization, but also informed compassion: we understand our bodies – and the conditions of our world – best when they are faithfully related back to us.
We ask the audience, can photographs teach, in and of themselves? If so, how might we look to them to demonstrate new possibilities, from social organizing to self-actualization?
Sign up for free on Eventbrite.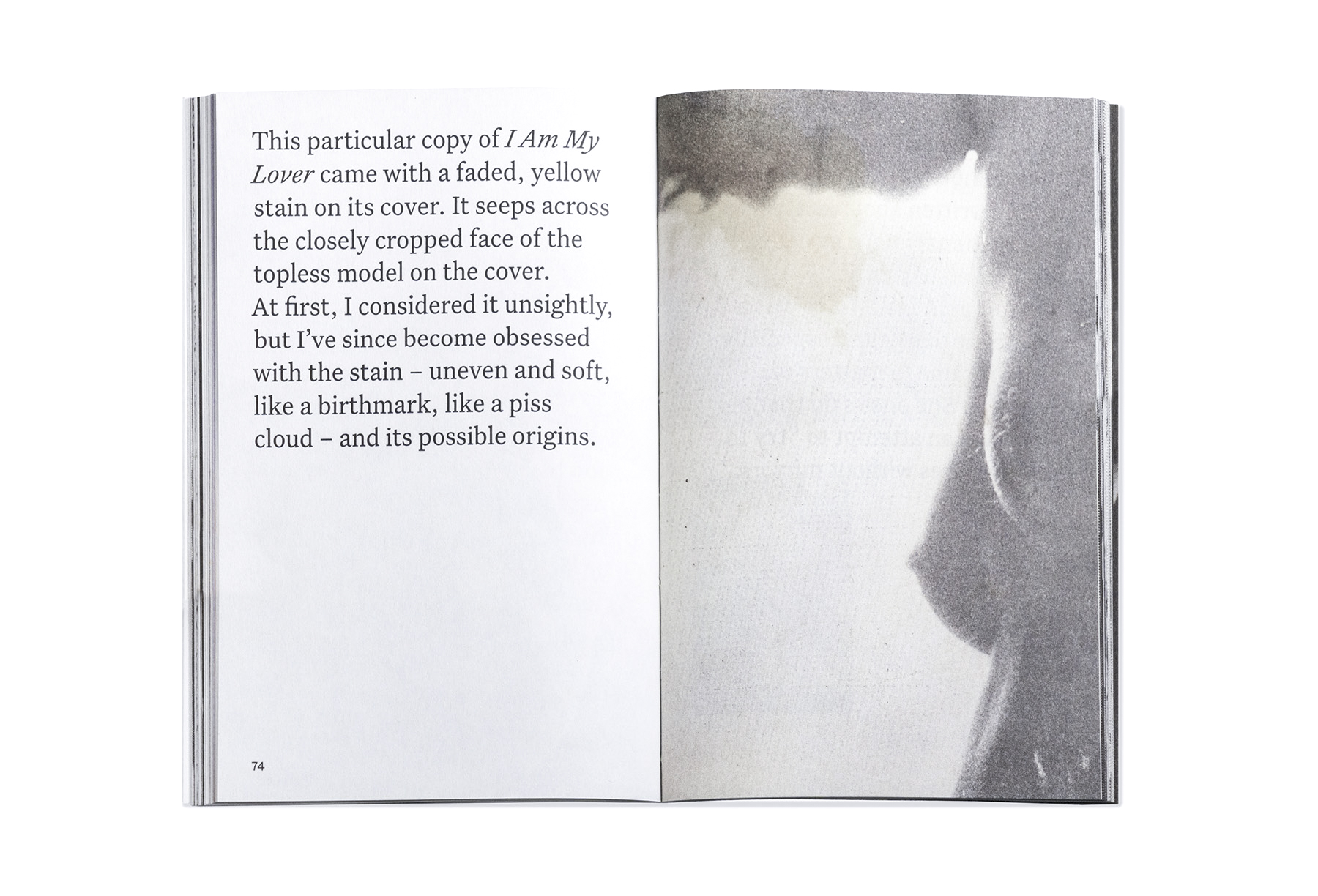 Carmen Winant (born 1983) is an artist and writer based in Columbus, OH, where she is the Roy Lichtenstein Endowed Chair of Studio Art at Ohio State University. Winant's recent projects have been shown at the Museum of Modern Art and the SculptureCenter, New York; Henie Onstad Kunstsenter, Oslo; Wexner Center of the Arts, Columbus; Kunsthal Charlottenborg, Copenhagen; and the CONTACT Photography Festival, Toronto. Winant's recent artist books, My Birth and Notes on Fundamental Joy, were published by SPBH Editions, ITI Press, and Printed Matter, Inc. Winant's work is included in the collections of the Museum of Modern Art, New York; Minneapolis Institute of Art; and the Henie Onstad Kunstsenter, Oslo. Winant was a recipient of a Guggenheim Fellowship in photography in 2019 and a Pew Center for Arts & Heritage grant in 2020, and currently holds an FCA Artist Grant. Winant is the mother of two sons, Carlo and Rafa, who she shares with her partner, Luke Stettner.