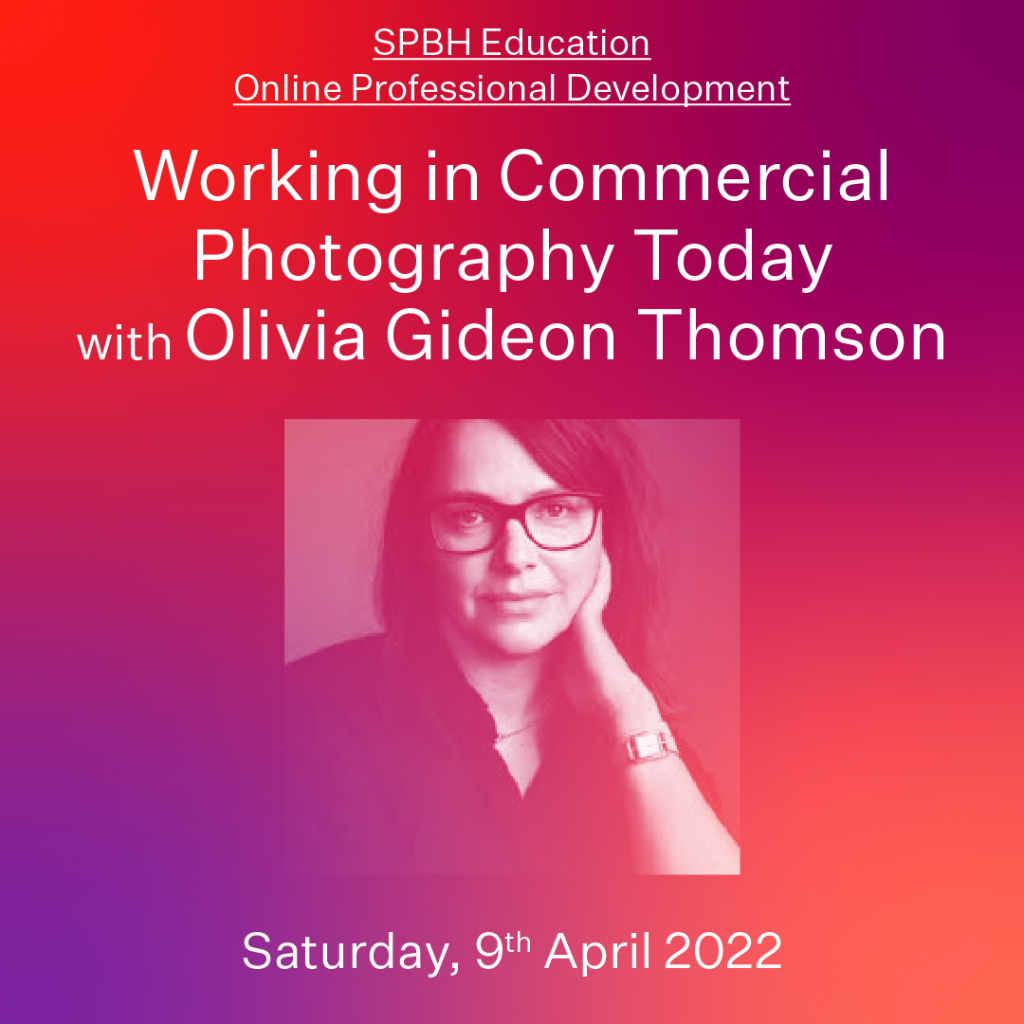 Saturday, 9 April 2022: Milan 6pm – 8pm / London 5pm – 7pm / NYC 12pm – 2pm / Los Angeles 9 – 11am
Class fee: £30
Limited number of participants:
 50 (20x individual class tickets and 30x course tickets)
Live on 
Zoom
Purchase the entire Working in Photography Today course (including 2 portfolio reviews) here. 
The Working in Photography Today course is an opportunity for photographers and other creatives to gain insights and direction for building a successful career in photography from four industry experts: Emily Keegin, photo director of IBM; Olivia Gideon Thomson, founder and director of photo agency WeFolk; Chiara Bardelli-Nonino, photo editor of Vogue Italia; and Federica Angelucci, senior partner at Stevenson Gallery.
Olivia Gideon Thomson's Working in Commercial Photography Today with class will give participants a unique understanding of the behind-the-scenes decisions made by photographic agencies and brands when selecting and commissioning commercial work.
The class will be divided into a one-hour presentation and one-hour seminar, when audience participation is invited, with allocated time for a Q&A and group discussion.
Olivia Gideon Thomson started working in the industry in the mid-1990s as an assistant to Katy Baggott, Juergen Teller's agent.  By the time she left in 2003 she was a managing agent having worked with other artists such as Dana Lixenberg, Stefan Ruiz, Koto Bolofo and Frederike Helwig. After turning freelance in 2003, she worked at advertising agency Mother for a year, bringing artists like Larry Sultan, Massimo Vitali, Stephen Shore and Broomberg + Chanarin, into the advertising industry, later working as their agent as part of the Bill Charles Represents agency. She set up We Folk in April 2009; it has become one of the leading artist agencies in the industry, building and harnessing creative talent globally.