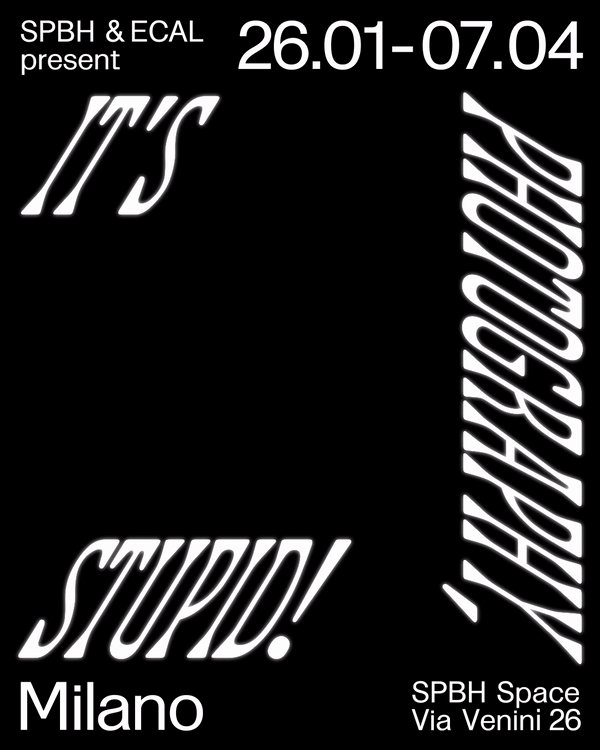 It's Photography, Stupid! is a programme exploring the expansive boundaries of contemporary photography via ECAL—École cantonale d'art de Lausanne—Master Photography alumni's work. With a series of installations, screenings and talks hosted at our new SPBH Space in Milan, visitors will be challenged, entertained and provoked. They will be asked to (re)consider what is photography today in an era of 3D models, social media and AI.
Opening the programme and inaugurating the space on Thursday 26 January 2023 is a site-specific kinetic sculpture by German artist Clemens Fischer. This huge machine, which unsuccessfully tries to record images of itself and the audience/space in a frustrating and endless loop, is a bric-a-brac of technology including surveillance cameras and screens. Both comical and playfully challenging, the sculpture asks the audience to reconsider their reverence and fear of technology. Fischer's monolith is a photographic totem that demands both worship and ridicule.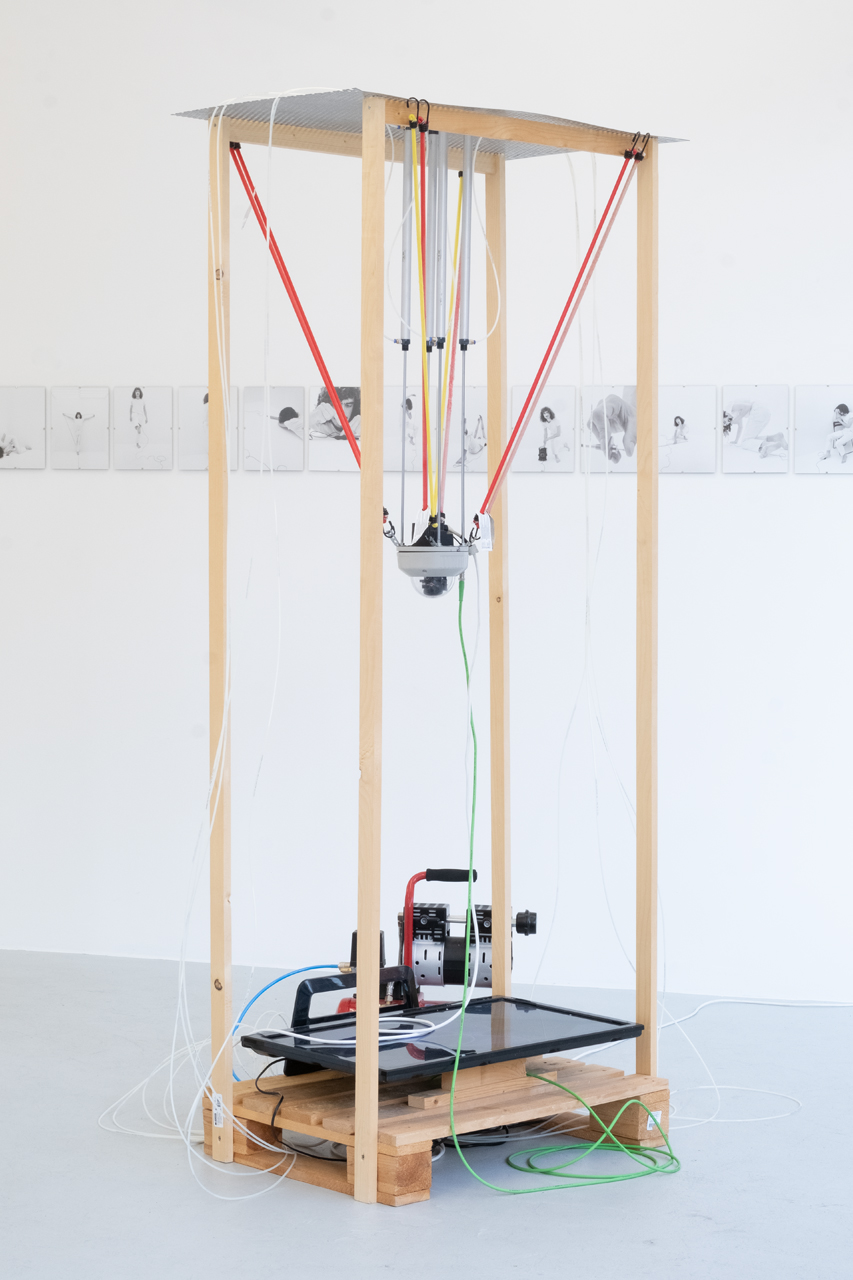 On Thursday 9 March, Augustin Lignier will occupy SPBH Space with a large white box measuring 2.5 × 2.5 metres, lit by 10 rows of neon lights hanging on the upper wall. Inside the box, Augustin will present a large white book that collects 700 of the 3,000 self-portraits that the French artist took in two months – 50 a day – during the spring of 2022. The photographer's self-imposed rules for taking these pictures were: "I am inside the box, I am dressed in white, I am barefoot and I have to release the shutter myself."
These playful and at times disturbing self-portraits are a homage to the work of 1970s performance artists such as Vito Acconci and Bruce Nauman and a cruel reminder of our constant and exhausting compulsion to use photography to prove we exist.
The It's Photography, Stupid! programme will also include two short films by Nikolai Frerichs and Alessia Gunawan that respectively explore the themes of love and national identity using an array of visual tools including CGI, found footage, and AI images. The dystopian works are both a commentary of the way we live and how technology shapes that experience.
CALENDAR
26.01-3.03.2023: Clemens Fischer
Installation, SPBH Space
14.02.2023: Nikolai Frerichs
Screening, SPBH Space
9.03-7.04.2023: Augustin Lignier
Installation, SPBH Space
10.03.2023: Alessia Gunawan, Augustin Lignier, Clemens Fischer hosted by Bruno Ceschel
Screening and ECAL Master Photography presentation, SPBH SPace
SPBH Space Milan is a laboratory, gallery and community center by Self Publish, Be Happy. Through its programme of installations, workshops, talks and events, SPBH Space fosters experimentation, collaboration and contamination across art, fashion, and design, and between local and international communities.