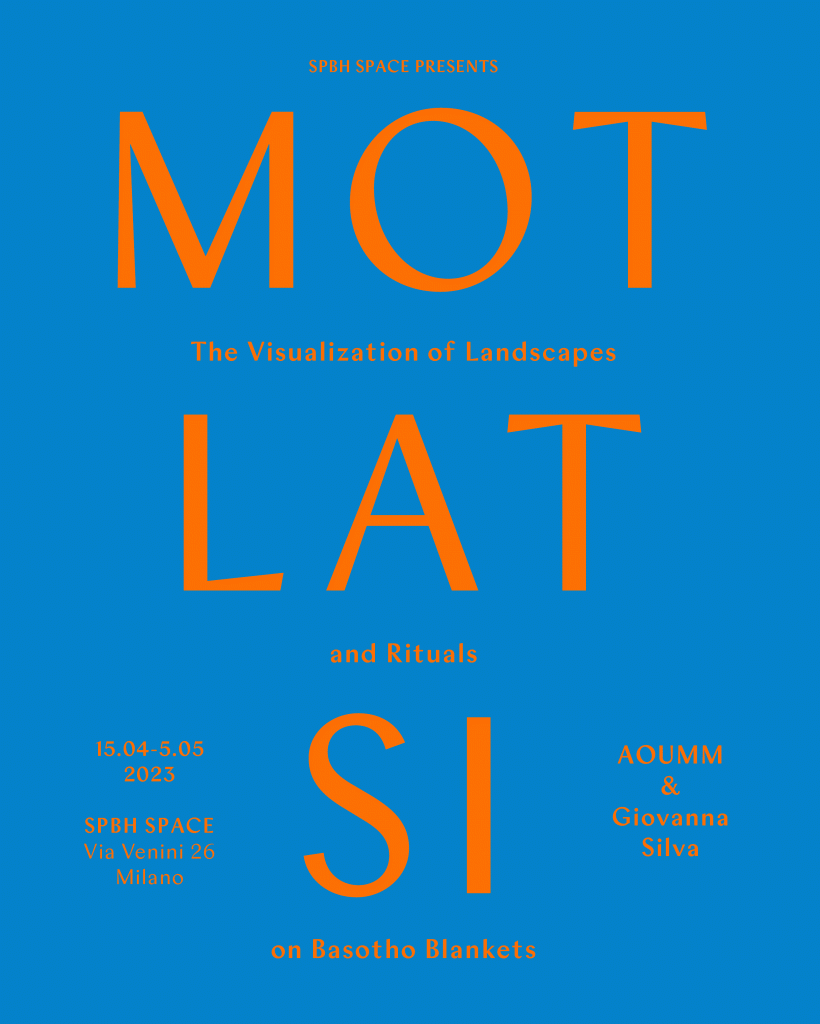 Motlatsi: Visualization of Landscape and Rituals on Basotho Blankets, a collaborative project between architecture studio AOUMM and photographer Giovanna Silva, focuses on the complex history of the Basotho blanket, a national emblem in Lesotho that remains central to every rite of passage, from childbirth to marriage to burial ceremonies, and everything else in between.
Each blanket is decorated with stylized drawings taken from a palimpsest of petroglyphs, architectural motifs, and historical events, which take on life when folded and wrapped around people's shoulders. In Lesotho, to wear a blanket is to wear a fragment of the country's landscape and history.
The project coincides with Salone del Mobile Milano 2023.
Opening
Saturday 15 April, 6-9pm
Talk
Monday 17 April, 7pm