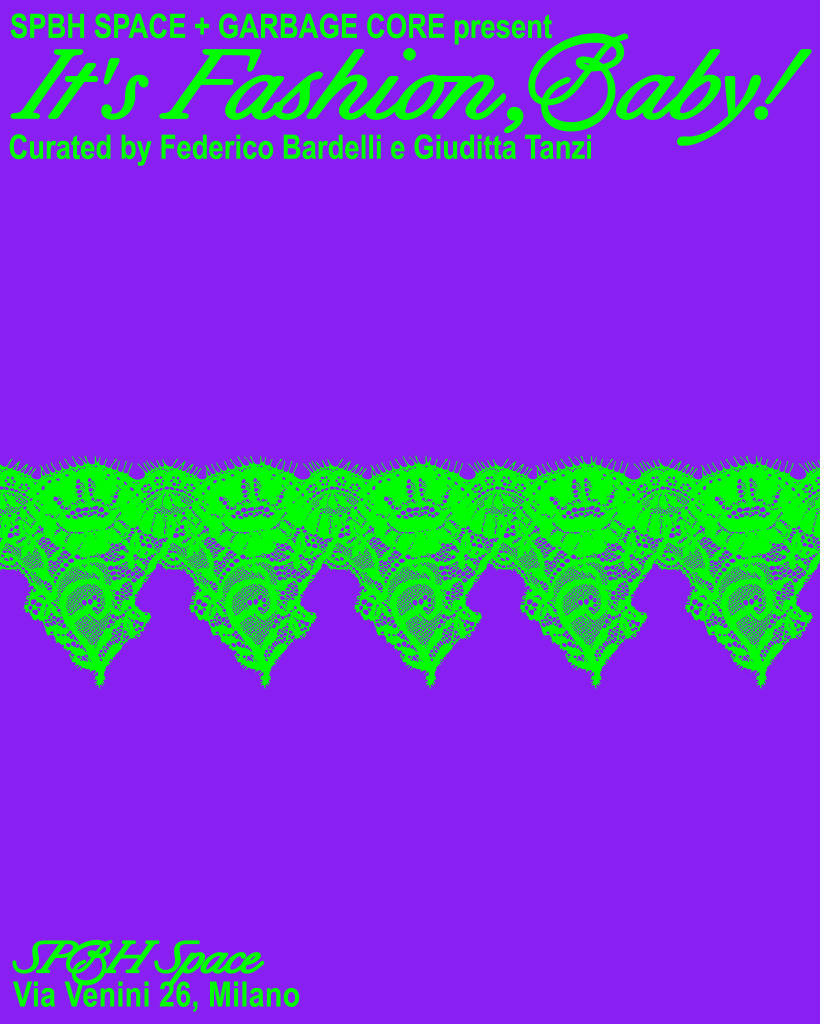 Presented by SPBH and Garbage Core, It's Fashion, Baby! is a programme exploring upcycling and building a community around sustainable fashion practices, curated by Federico Bardelli and Giuditta Tanzi.
Garbage Core is a Milanese project founded by Giuditta Tanzi, which focuses on creating handmade, one-of-a-kind, and upcycled garments using second-hand clothes, deadstock fabrics, and vintage treasures.
Join us at SPBH Space in Milan for interactive workshops and convivial moments, as we inspire and extend social exchange while reimagining the concept of reuse.
Free workshop: Cucito collettivo
Thursday 25 May – Saturday 27 May
We invite you to bring an old garment you don't wear and join us for a collective sewing workshop. SPBH Space will be transformed into an open laboratory where participants will learn the basics of hand sewing to transform old clothes into a collective work that will invade the room. We have organised the days into one-hour slots but participants can spend as much time as they like in the lab over the three days.
The laboratory will be open on 25-26 May from 12pm to 8pm and on 27 May from 11am to 5pm at Via Venini 26. Book here.
Exhibition Opening
Saturday 27 May, 7-9pm
Followed by a DJ set at Bar Giada
Garbage Core pop-up shop + Reading room
Thursday 15 June – Sunday 18 June