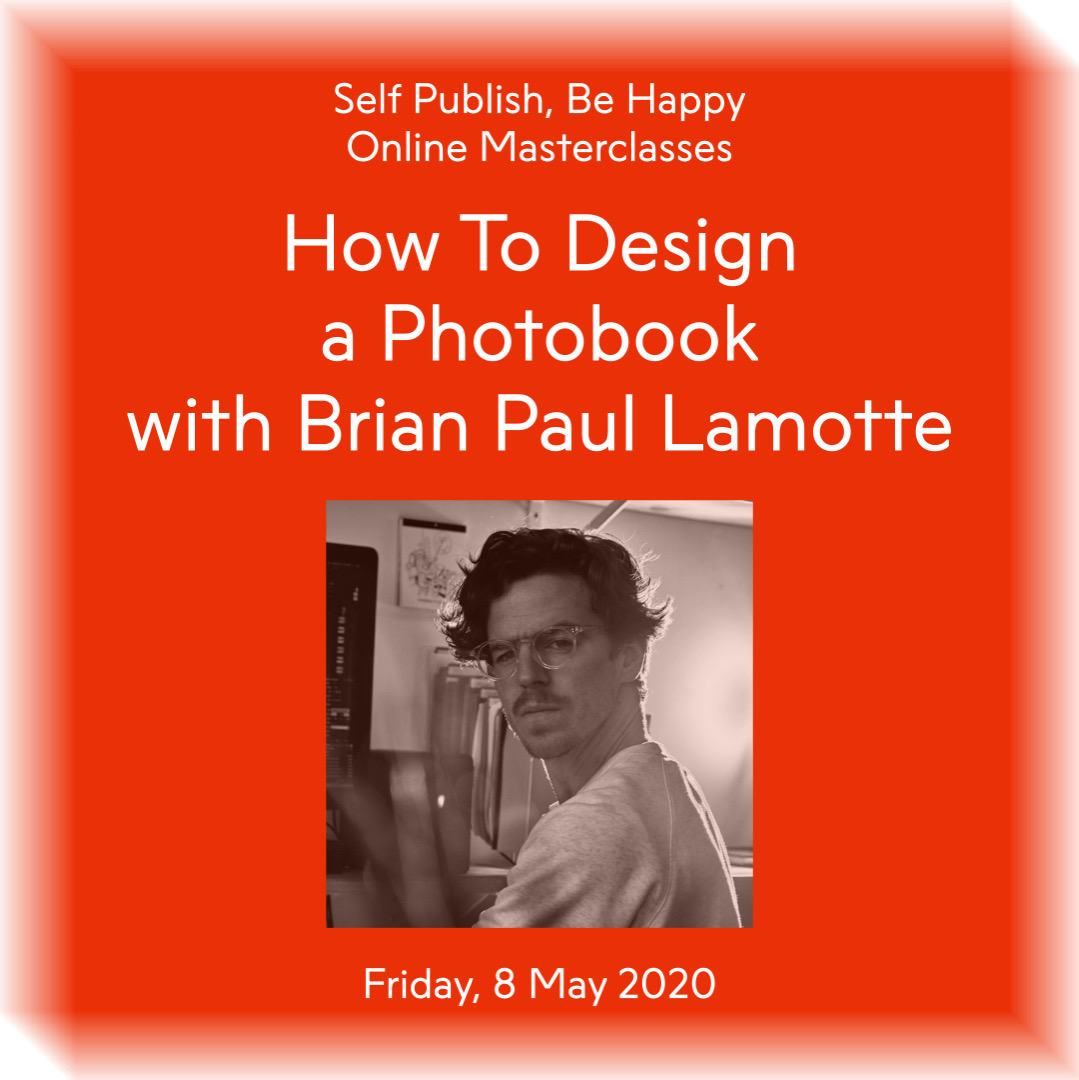 Friday, 8 May 2020
Milan 6pm / London 5pm / NYC 12 noon / Los Angeles 9am / Shanghai 12 midnight
2-hour Masterclass
Live on Zoom
Subscribe to the entire How To Masterclasses program and save money.
Click HERE
Book designer Brian Paul Lamotte will examine and explore different themes and approaches to designing and producing photobooks. This will see the class looking at case studies of both historically important titles by artists such as Alec Soth, Ed Ruscha, Moi Ver, Dieter Roth, Wolfgang Tillmans, Viviane Sassen, Jim Goldberg, Nobuyoshi Araki, and Paul Graham, and at projects from his own portfolio that draw inspiration from these titles.
Lamotte will offer insight into how to think about a set of images in the context of a layout (format, margins, typography), as well as considering the book as object through conceptually driven production decisions (paper, printing). Through books designed in collaboration with artists including Carmen Winant, John Chiara, Shane Lavalette, Charlie Engman, Nick Sethi, and others, he will discuss and visualize the process of how these books took form.
Brian Paul Lamotte (b. 1984, San Francisco, USA) is an independent graphic designer and publisher who specializes in art and photobooks. After studying graphic design at London's Central Saint Martins, he established his creative practice in New York; he recently relocated to Zurich. His process-based practice relies on close collaboration with artists and editors and often emphasizes the haptic qualities of the book through print production and hand-made finishings. He has designed and produced books for select publishers and editors including Aperture Foundation (Lesley Martin), Dashwood Books, Edition Patrick Frey, Hauser & Wirth Publishers, Ithaca Image Text Press, Meta/Books (Delphine Bedel), Rizzoli, and SPBH Editions (Bruno Ceschel). His work is part of the collections of the International Center for Photography Library, The Museum of Modern Art (MoMA) Library,  Getty Research Institute, Metropolitan Museum of Art Library, and the Yale University Library Special Collections. Between 2008 and 2019, he and photographer Andreas Laszlo Konrath published and designed artists' books, monographs and zines as Pau Wau Publications (PWP), working with over 65 artists and producing over 50 publications and installations.
You will be sent an email with further instructions closer to the event