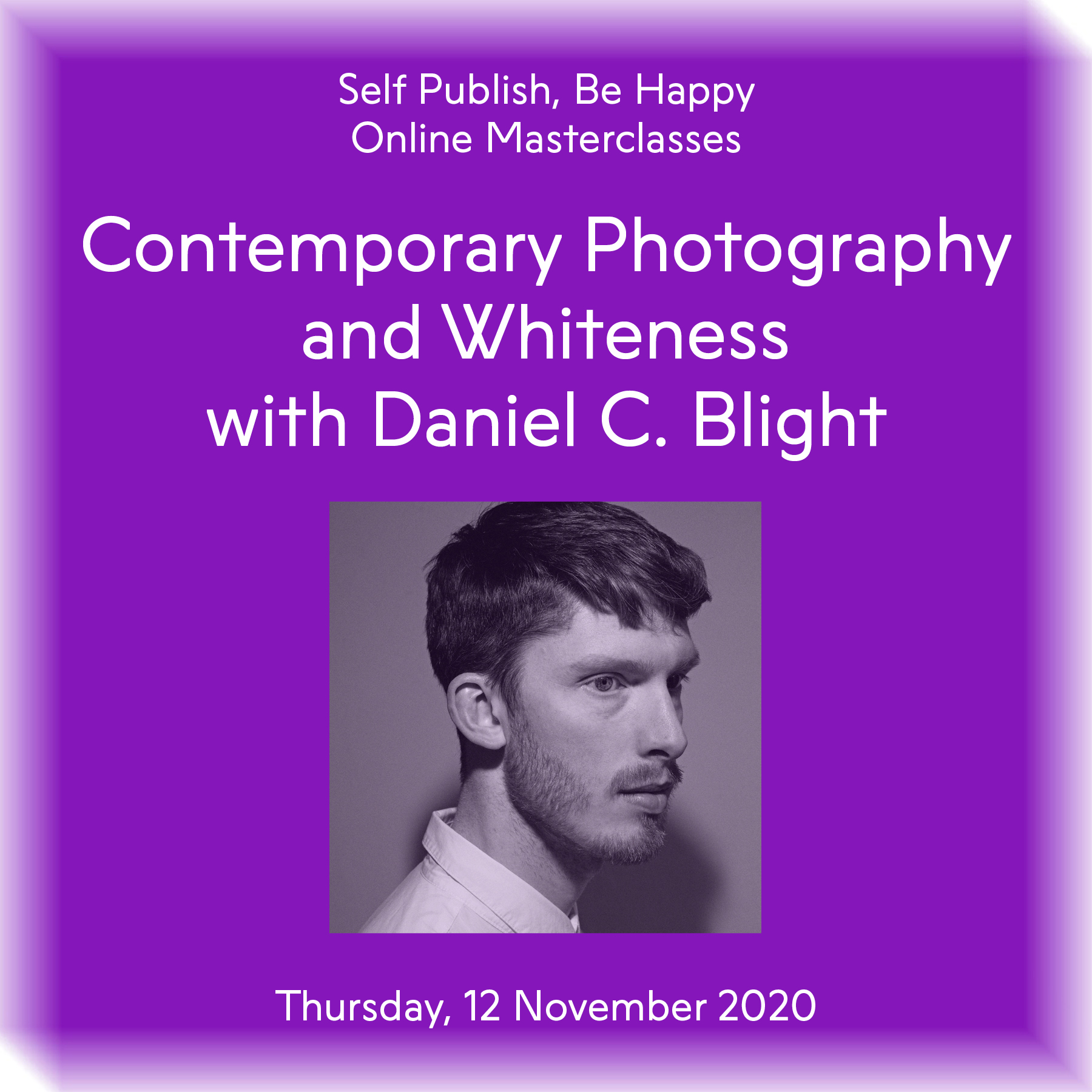 Thursday, 12 November 2020
Milan 6pm / London 5pm / NYC 12 noon / Los Angeles 9am / Shanghai 1am (Friday)
2-hour Masterclass
Live on Zoom
Subscribe to the entire November Programme and save money here.
Writer and academic Daniel C. Blight will discuss the relationship between photography and racial whiteness. Despite the history and theory of photography's critical turn to questions of colonialism, imperialism and race, these important discourses have left the visual logic of racial whiteness largely unexamined. Blight will suggest that in order for "western" photography to properly confront its violent participation in the development and continuation of white supremacy, it might begin an elucidative and critically self-reflexive discussion of racial whiteness, one informed by concepts developed in the areas of critical whiteness studies and the sociology and philosophy of race. To approach this task, Blight will consider the writings of Barbara Applebaum, Alastair Bonnett, W.E.B. Du Bois, Kalpana Seshadri-Crooks and George Yancy, alongside work by artists that have made race-critical photography, including Michelle Dizon and Viêt Lê, Buck Ellison, Sophie Gabrielle and Hank Willis Thomas.
Daniel C. Blight is a writer based in London, and has written for 1000 Words, Aperture, Foam, frieze, The Guardian, Philosophy of Photography, Photoworks, Vogue Italia, Manchester Art Gallery, UCL Art Museum, Art Museum of Estonia, Foto Museum Antwerp, FOMU Belgium and the Australian Centre for Photography. His first book, The Image of Whiteness: Contemporary Photography and Racialization, was co-published by SPBH Editions and Art on the Underground in September 2019. "Ways of Seeing Whiteness," a chapter contribution to the book George Yancy: A Critical Reader (ed. Kimberley Ducey) will be published by Rowman & Littlefield in 2021. He is lecturer (assistant professor), Historical & Critical Studies in Photography, School of Media, University of Brighton, and has been a visiting lecturer at Camberwell College of Arts, Coventry University, Royal Academy of Art The Hague, Royal College of Art, University of Copenhagen, University of Fine Arts of Hamburg, University of Oxford and Yale University.