How is the contemporary photograph used as a site of activism and representation? Whose voices have been left out of history and how can we reinsert them into the narrative? And why is it important to give a platform to these perspectives? Curator and editor Mariama Attah shares her thoughts on the social responsibility of photography, visual culture and curating, and explore what these areas are showing us about the world at the moment.
Overwhelming images of climate catastrophe, uplifting images from Black Lives Matter demonstrations, and celebratory images from pride festivals all demonstrate different approaches to using photography as a tool of activism. With a focus on advocating for underrepresented communities and understanding how photography can be used as a tool to raise important issues, Mariama looks at a number of photographers whose work promotes activism, representation and a sense of social responsibility, including Arko Datto, Rahima Gambo, Seba Kurtis, Lorna Simpson and many others.
Mariama Attah is a photography curator and editor with a particular interest in overlooked visual histories, and how photography and visual culture can amplify under- and misrepresented voices. Mariama is curator of Open Eye Gallery, Liverpool and was previously assistant editor of Foam magazine. Prior to this, she was curator of Photoworks, where she was responsible for developing and curating programs and events including Brighton Photo Biennial and commissioning and managing editor of the magazine Photoworks Annual.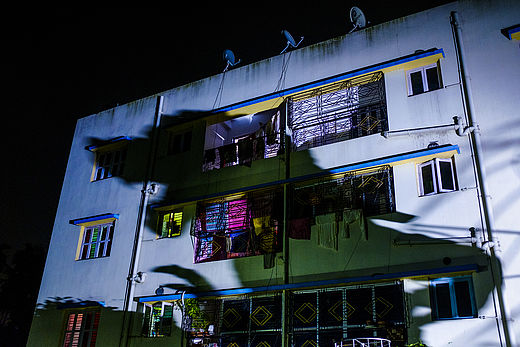 © Arko Datto, Dinos of Hindostan
Topics covered in class:
I. Books
Ariella Azoulay – The Civil Contract of Photography (Zone Books, 2011).
John Berger – The Nature of Mass Demonstrations, International Socialism (1st series), No.34, Autumn 1968, pp.11-12.
TJ Demos, Bénédicte Ramade, & Paul Roth (eds.) – The Edge of the Earth: Climate Change in Photography and Video (Black Dog Publishing, 2016).
Anthony Luvera – FAQ (2020).
Mark Sealy – Decolonising the Camera: Photography in Racial Time (Lawrence & Wishart, 2019).
Paula Serafini – Performance Action: The Politics of Art Activism (Routledge, 2018).
Three Decades of Behaving Badly With the Guerrilla Girls (Chronicle Books LLC, 2020).
Deborah Willis (ed) – Black Venus 2010. They Called Her Hottentot (Temple University Press, 2010).
II. Artists
Lorna Simpson
Kara Walker
Zanele Muholi
Jess T Dugan
Rahima Gambo
Shahidul Alam
Arko Datto
Seba Kurtis
Daniel Castro Garcia
James Tylor
Anthony Luvera
Nan Goldin
Cassils and Rafa Esparza