In this masterclass, Italian photographer and artist Lorenzo Vitturi explores the possibilities of contemporary still-life photography in investigating urban changes beyond Western cities, the merging of cultures, and the movement of people and goods in a globalized world. Playing with the combination of reality and fiction, Vitturi uses photography, sculpture, painting and performance to build temporary sets in his studio, drawing inspiration from specific geographical environments.
Vitturi uses examples from his portfolio including Dalston Anatomy (SPBH Editions, 2013) and Money Must Be Made (SPBH Editions, 2017) to present his working methods for still-life photographs, how he constructs the sets, mixes different materials, and forms and sets up the camera to be the only witness to his ephemeral sculptures and compositions.
Born in 1980 in Venice, Lorenzo Vitturi lives in London and works in photography, sculpture, installation and performance. Following his experience as a cinema-set painter, Vitturi builds temporary sets and ephemeral sculptures, in the studio and on location, using both organic and fabricated materials. Starting from specific geographical locations and encounters with local communities, his work explores informal economies and the merging of different cultures, focusing on the movement of objects and people. Recent solo exhibitions include Nulla è Puro at Centre Photographique Rouen Normandie; Dalston Anatomy at FOAM Museum, Amsterdam; the Photographers' Gallery, London; Contact Gallery, Toronto; and CNA, Luxembourg. Vitturi has also participated in group exhibitions at MAXXI in Rome; Centre Georges Pompidou in Paris; Palazzo Reale for La Triennale, Milan; BOZAR in Brussels; K11 Art Museum in Shanghai; and the Barbican Centre in London. Vitturi's latest book Money Must Be Made was published by SPBH Editions in September 2017.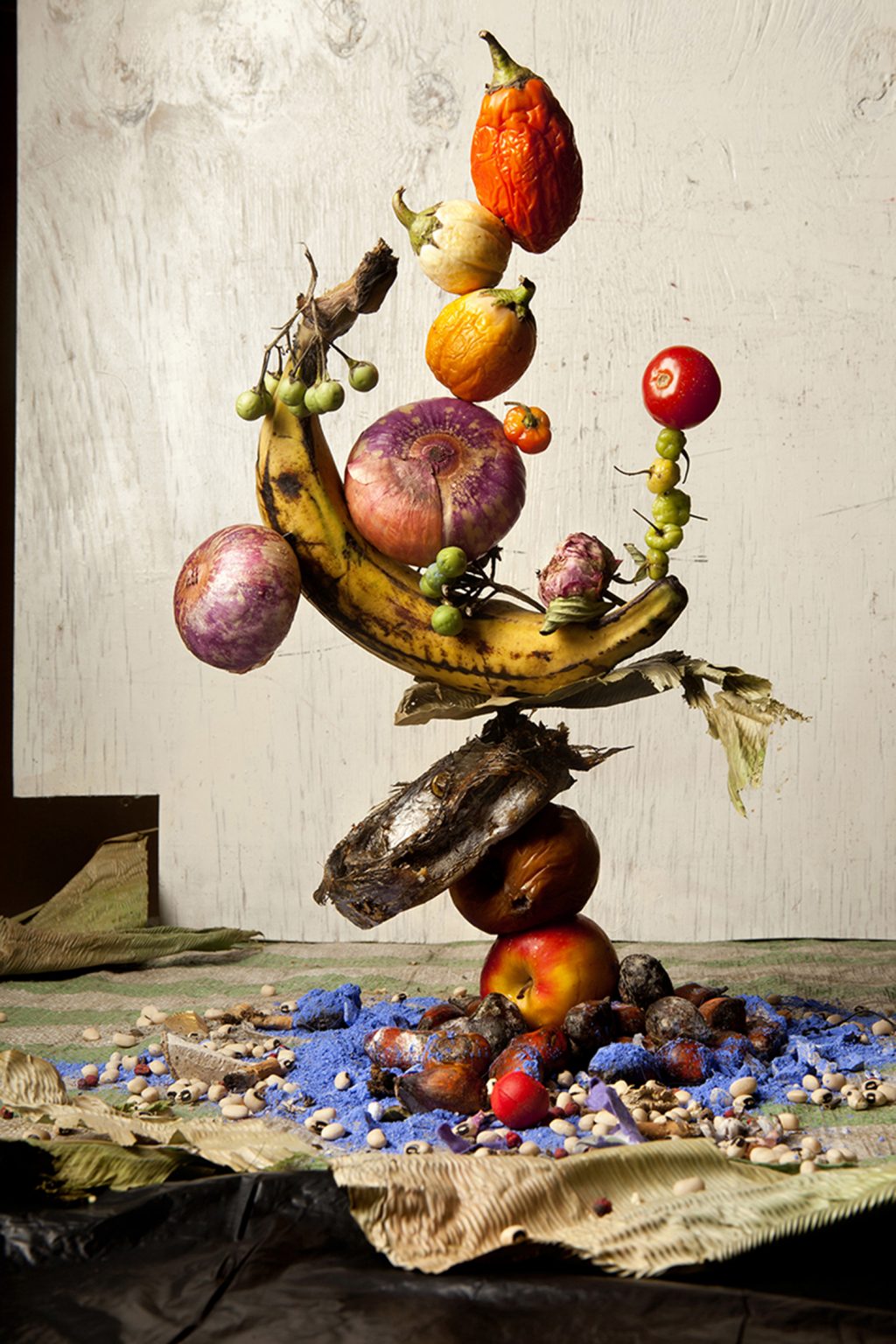 Topics covered in class:
A – Projects by Lorenzo Vitturi
On the border
Neon Intervention
Anthropocene
Wonderful and Miserable City
Dalston Anatomy
Droste Effect, Debris and Other Problems
Money Must Be Made
Caminantes
B – Exhibitions
Dalston Anatomy – Foam 3h, Amsterdam (2013)
Dalston Anatomy – Yossi Milo Gallery, New York (2015)
Droste Effect, Debris and Other Problems – VIASATERNA, Milan (2016)
Natural man-made, Oyinbo, and moving beats – T293, Rome (2018)
Materia Impura – Foam, Amsterdam (2019)
C – Artists/Works
Giorgione – The Three Philosophers (c.1509)
Paolo Veronese – The Wedding at Cana (1562-1563)
Tintoretto
J. M. W. Turner – Venice from the Giudecca (1840)
Mark Ernst – The Eye of Silence (1943-1944) / Landscape with Lake and Chimeras (1940)
Yves Tanguy – The Sun in Its Jewel Case (1937) / Second Message III (1930)
René Magritte – The Empire of Light (c. 1950)
Francis Bacon – Three Studies for Figures at the Base of a Crucifixion (1944) / Second Version of 'Painting' 1946 (1971)
Andrea Mantegna – Lamentation of Christ (c. 1480)
D – Films
Federico Fellini – La Dolce Vita (Cineriz, 1960)
Pier Paolo Pasolini – Mamma Roma (Arco Film, 1962)
Pier Paolo Pasolini – La ricotta (1962)
Peter Greenaway – The Baby of Mâcon (1993)
Peter Greenaway – The Tulse Luper Suitcases (2003)