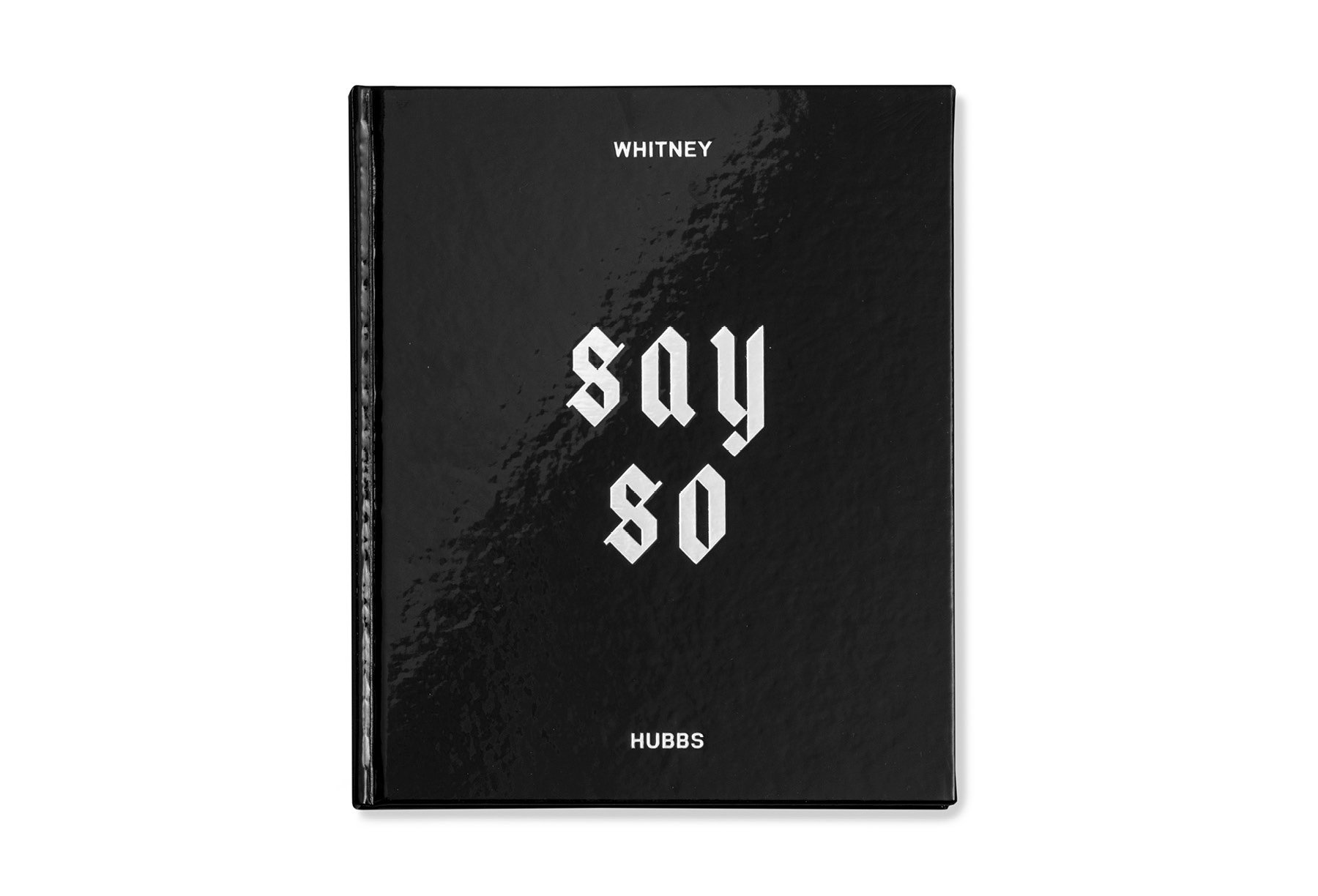 Sunday, 21 November 2021
Milan 8pm / London 7pm / NYC 2pm / Los Angeles 11am
Live on Zoom
Free
Join us for a discussion with Bruno Ceschel, Director of Self Publish, Be Happy and Whitney Hubbs on her latest book Say So.
Say So brings together American artist Whitney Hubbs' recent self-portraits, which were taken in the style of cheap, lewd pornographic pin-ups. In it, she uses and abuses her own body to revealing effect in masochistic (BDSM) performances that are made at the intersection of eroticism and humiliation and are wonderfully uncomfortable to digest. Using the camera as an audience and a mirror, Hubbs positions her work within a long tradition of artists using photographic self-portraiture – from Claude Cahun, Valie Export to Boris Mikhailov – and reworks its language with a stripped down, rowdy formalism that relates to her Riot Grrrl past. Say So offers up an outside position (drenched in inky black humour) responding to precarity, loneliness, and marginalization in a world badly off its tilt. 
After her acclaimed book Woman in Motion in which she photographed models, Say So continues her quest to explore and challenge the relationship between the camera and the female body.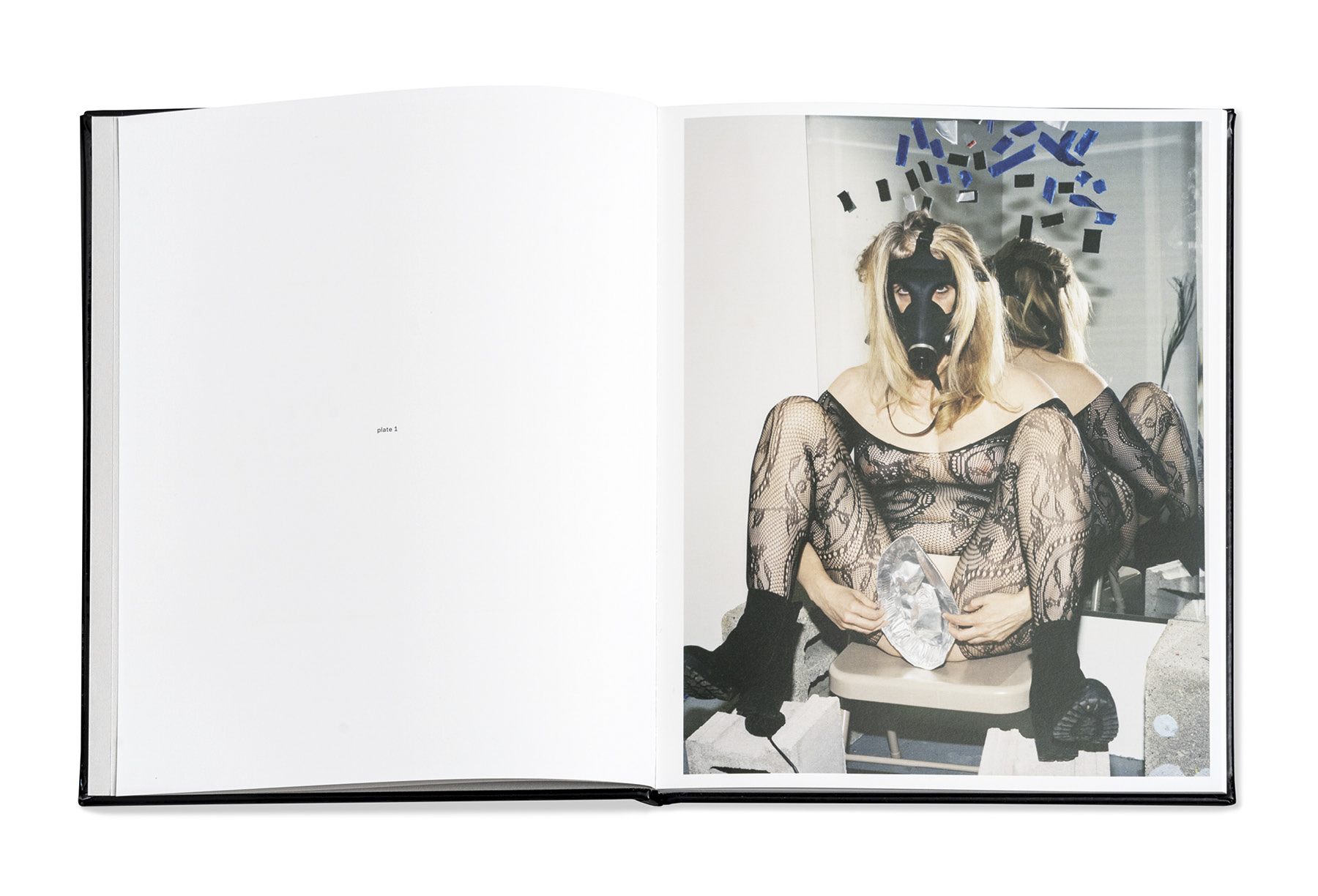 Whitney Hubbs (born 1977) received her BFA from the California College of the Arts in 2005 and an MFA at UCLA in 2009. Hubbs' work has been exhibited at the J. Paul Getty Museum, SITUATIONS, M+B, Casemore Kirkeby, and the California Museum of Photography at the University of California, Riverside. Her work is in the permanent collections of the Los Angeles County Museum of Art, the J. Paul Getty Museum, Los Angeles, and the California Museum of Photography. Her first monograph was published by Hesse Press in 2017. She lives and works in western New York.