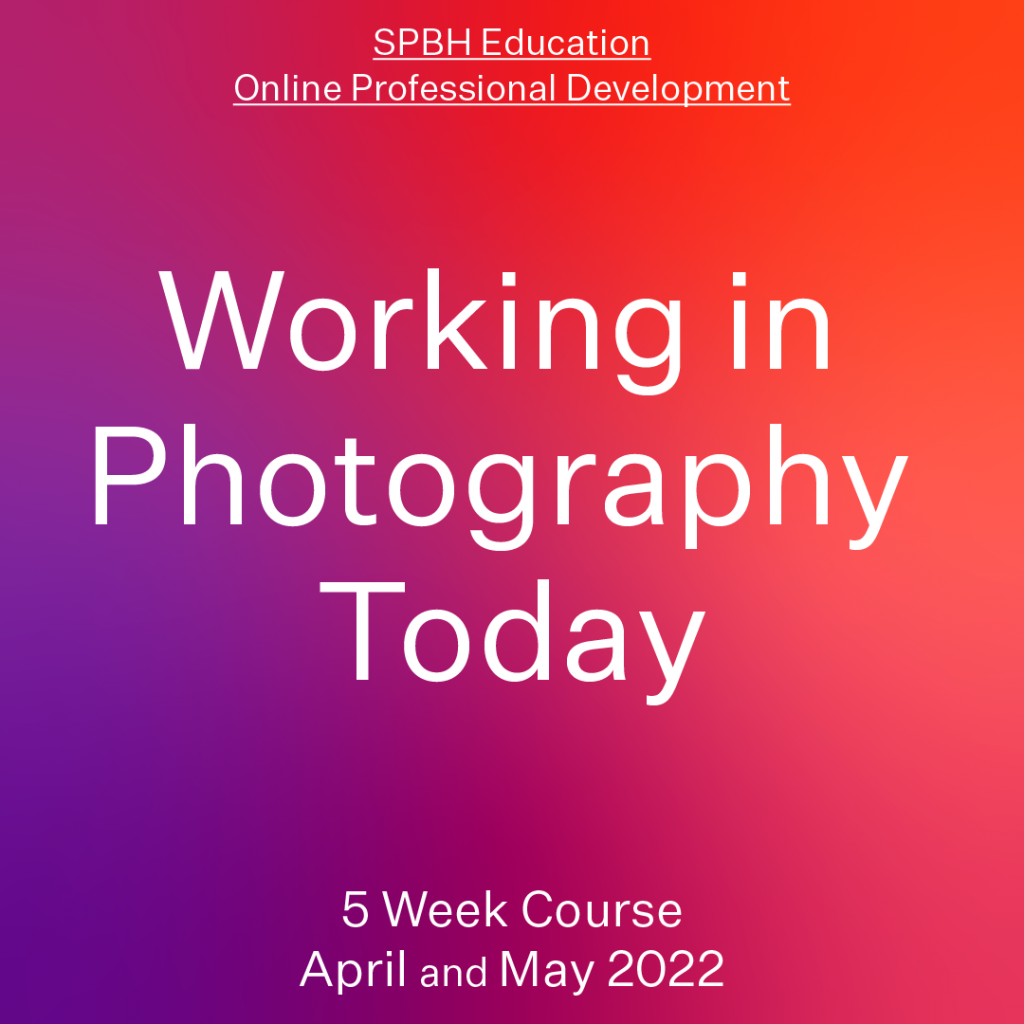 Course fee: £150 for 10 hours of teaching and 2 portfolio reviews
Limited number of participants: 30
Live on Zoom
For further information, please contact: Hannah Dunsmore.
The Working in Photography Today course is an opportunity for photographers and other creatives to gain insights and direction into building a successful career in photography from four industry experts: Emily Keegin, photo director of IBM; Olivia Gideon Thomson, founder and director of photo agency WeFolk; Chiara Bardelli-Nonino, photo editor of Vogue Italia; Federica Angelucci, senior partner at Stevenson Gallery.
The course will give participants a unique understanding of the behind-the-scenes decisions made by galleries, agencies and magazines when selecting and commissioning editorial, commercial, fashion and fine-art photographers. Each expert will offer practical advice on how to get work and the ins and outs of their respective fields.
Using case studies drawn from their own experience and work, the four industry experts will outline what working in photography looks like today, from idea inception to physical realization. This course provides specialist knowledge and advice, useful for anyone looking to progress their career in the photographic industry.
The course invites audience participation, with allocated time for a Q&A and group discussion. Each session will be divided into a one-hour presentation and one-hour seminar, preceded by a 15- to 30-minute group mentorship session with Self Publish, Be Happy director Bruno Ceschel. This course gives participants the opportunity to build a creative network and engage with industry experts in a friendly and intimate environment.
The course fee also includes 2 x 15-minute portfolio reviews held on Saturday, 7 May 2022. Once you've booked your place on the course, please email [email protected] to tell us who you would like to see for your portfolio reviews. Reviewers are Emily Keegin, Olivia Gideon Thomson, Chiara Bardelli-Nonino, Federica Angelucci and Bruno Ceschel. Each reviewer has 12 slots available and will be allocated on a first come, first served basis.
This offer is available until 2 April 2022.
You can also book the classes individually for £30. There are 20 single tickets available per class.