To coincide with his installation at SPBH Space in the programme It's Photography, Stupid!, Clemens Fischer has released 2 lithography editions.
In his work Clemens Fischer perceives small breaks in reality and turns them into extremely dense pictures and forms. He has the ability to form unique creations from the seemingly banal reality, which challenge the viewer and always rely on her or his ability to draw associations.
Clemens Fischer's site-specific kinetic sculpture is on show at SPBH Space until 3 March 2023. This huge machine, which unsuccessfully tries to record images of itself and the audience/space in a frustrating and endless loop, is a bric-a-brac of technology including surveillance cameras and screens. Both comical and playfully challenging, the sculpture asks the audience to reconsider their reverence and fear of technology. Fischer's monolith is a photographic totem that demands both worship and ridicule.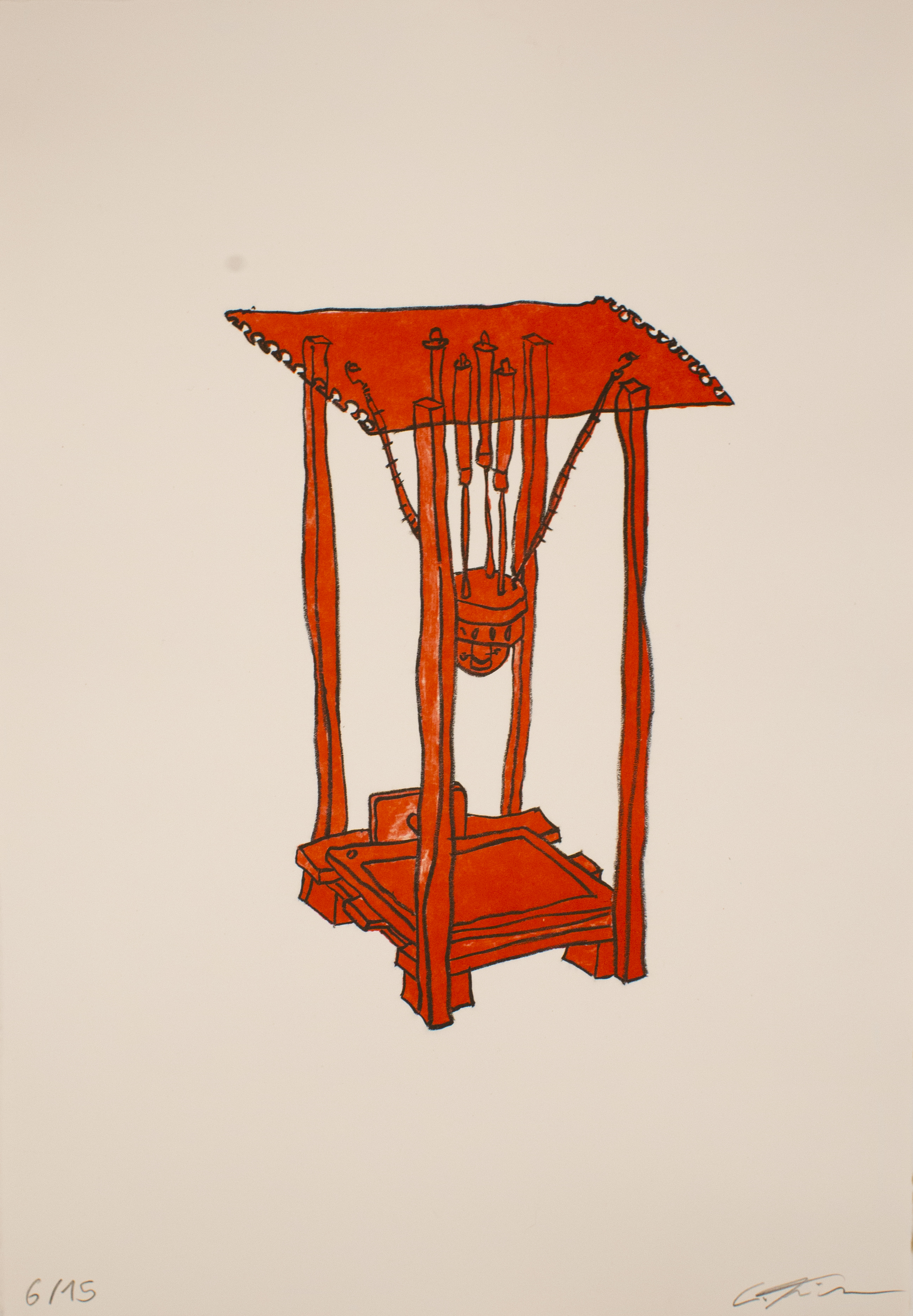 Compressor, 2023
Lithographic print
Size: 55 x 38cm
Edition of 15
Prices:
1 – 5: €200
6 – 10: €250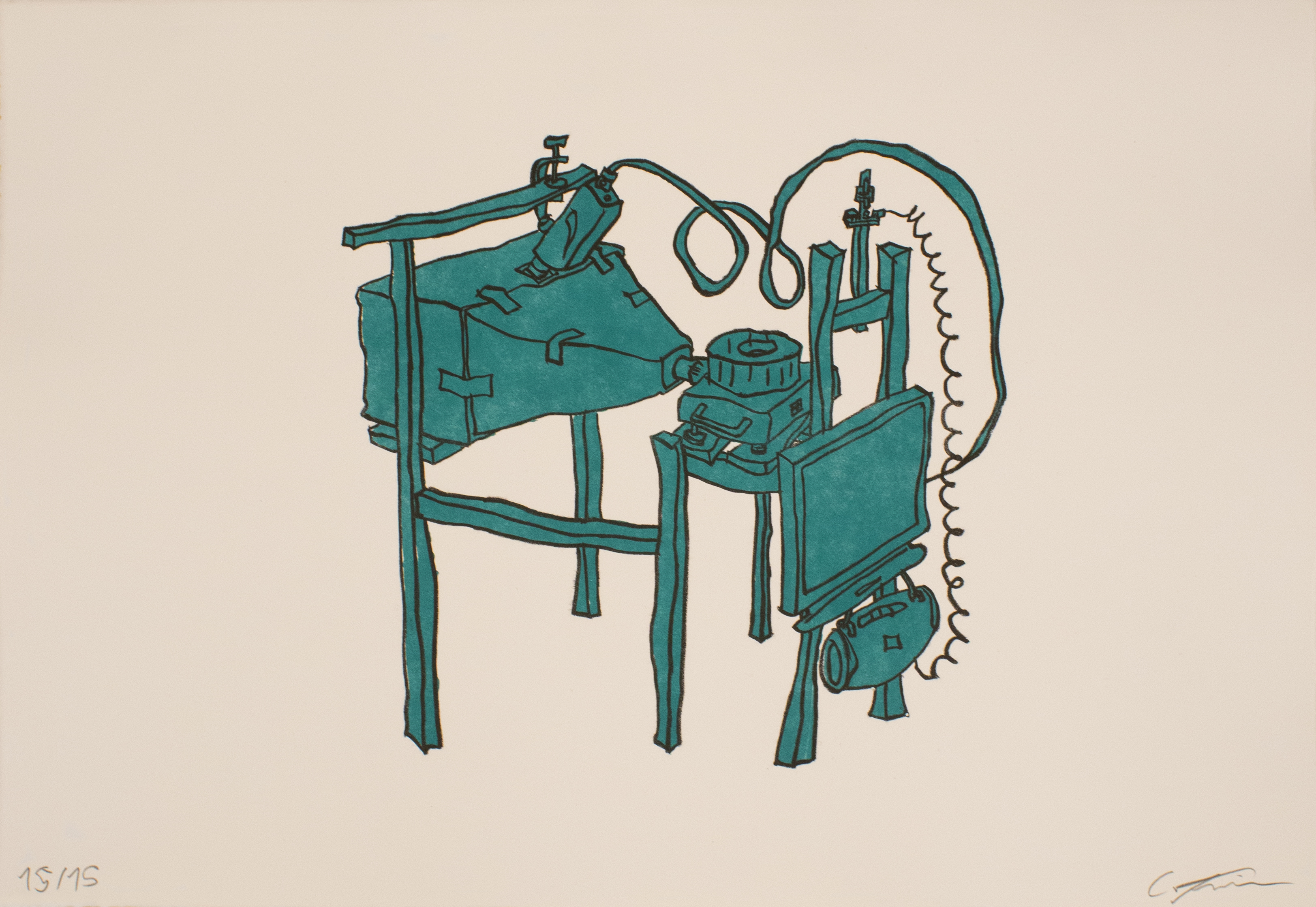 Slide Projector, 2023
Lithographic print
Size: 38 x 55cm
Edition of 15
Prices:
1 – 5: €200
6 – 10: €250
All prints are signed and numbered. Purchase the editions via our shop here.

SPBH Space (Via Venini 26, Milan) is a laboratory, gallery and community center by Self Publish, Be Happy. Please email [email protected] if you have any questions.