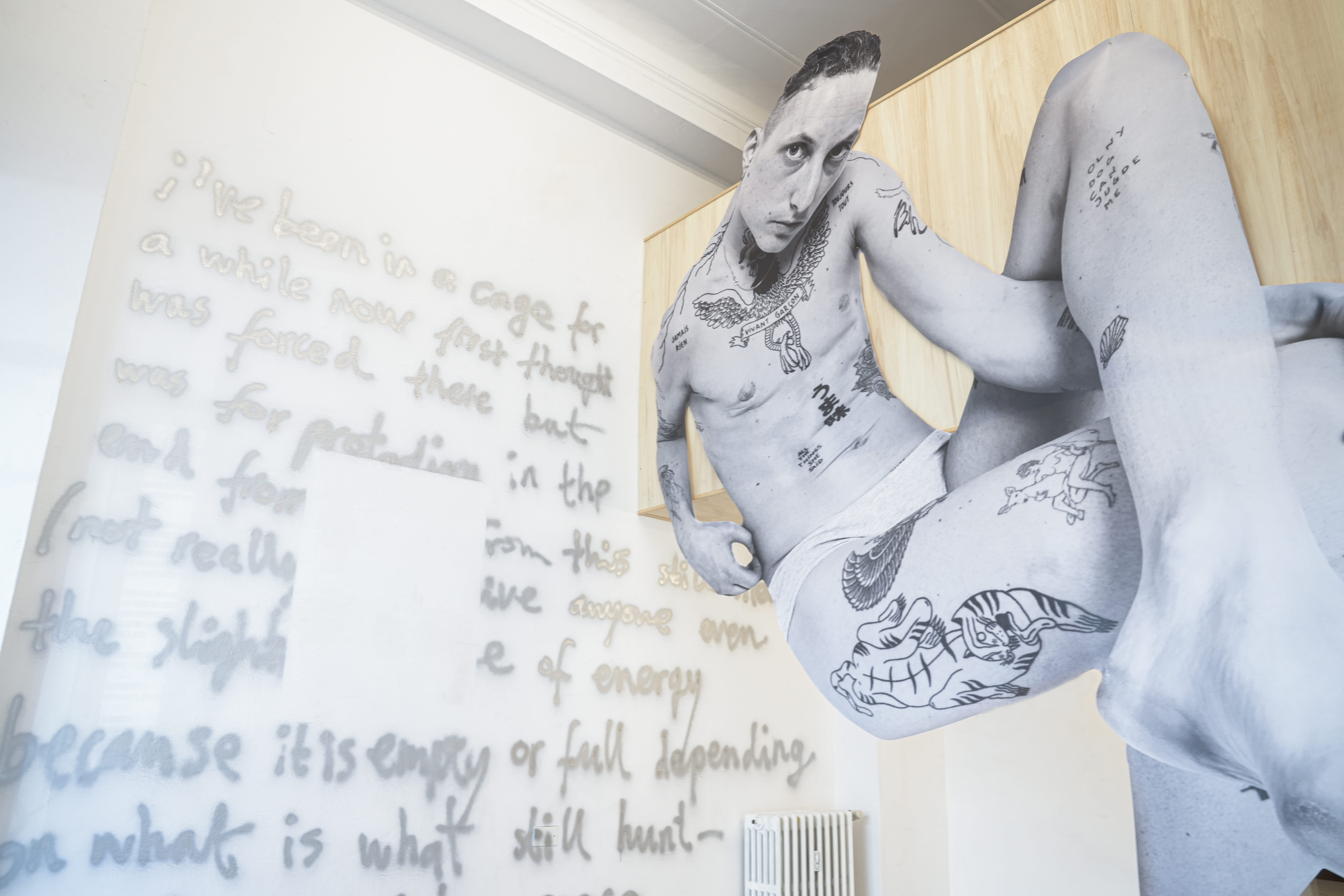 Existential Boner is a work about obsessions. Obsessions related to desires, sexuality, the body, and gender identity. Mahalia Taje Giotto has gone through several phases of physical transformation – from writing on their skin as a child, to tattoos when they came of age, to eating disorders as an adolescent – until the process of gender affirmation in 2020.
This identity journey lies at the heart of their work, and is embedded in a constant interplay of overlapping images to express an incessant inner movement. Spray-painted lettering, added to photographs, becomes for Giotto a tool for resignifying, emphasizing, and – sometimes – censoring their own body, in a radical and spontaneous gesture in which risk-taking becomes strength.
Through a sculptural approach to the photographic medium – understood as a reflection of bodily changes – the artist explores their own desires and the fluidity of their identity, while providing visibility to the trans community to which they belong.
From mid-September through December, SPBH Space will host an overwhelming representation of Mahalia Taje Giotto's body. The install will symbolize the queer body's legitimate reappropriation of space in a city that still witnesses episodes of transphobia and homophobia, and where minorities are still denied their rights and visibility.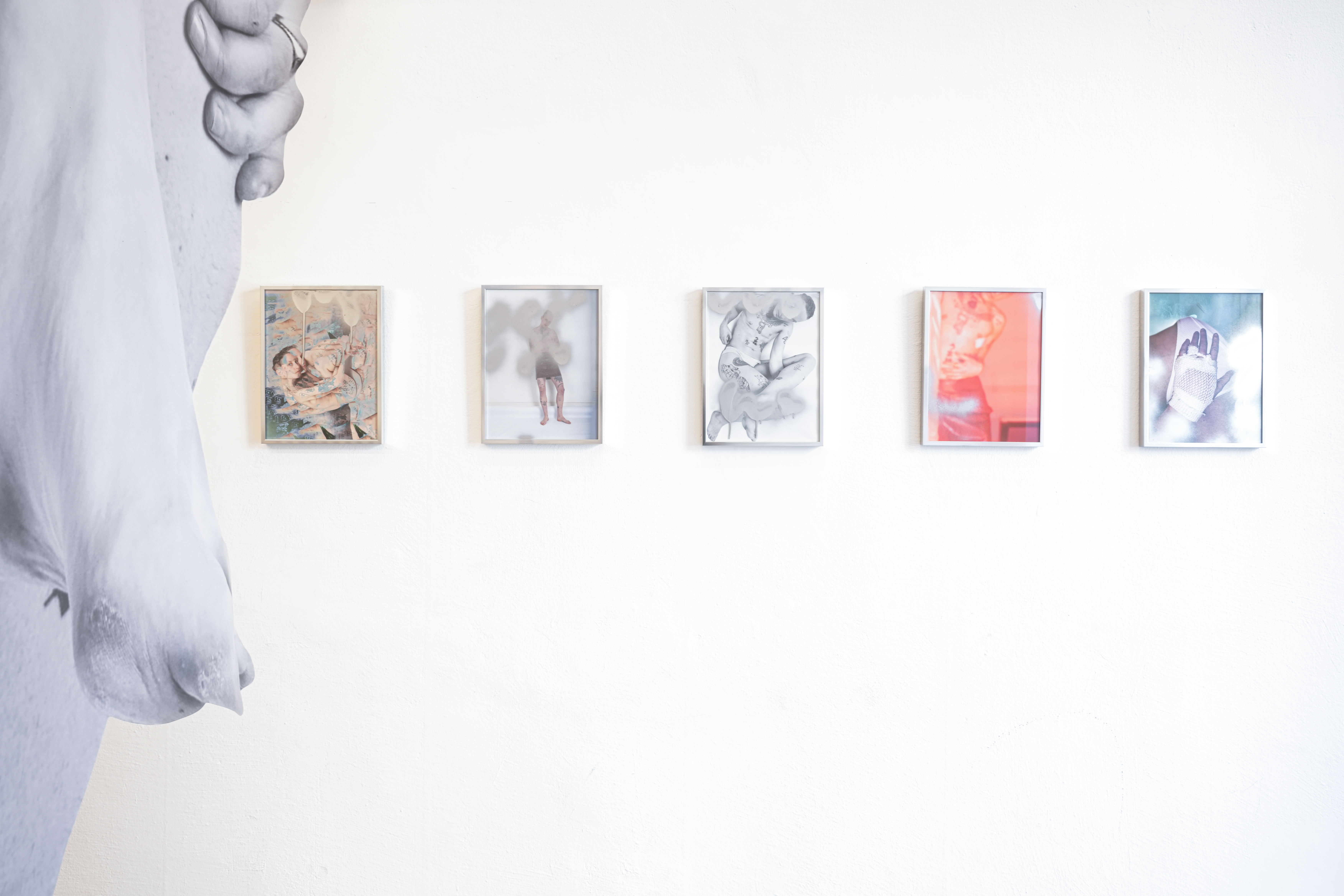 The programme, to be presented between September and November 2023 by SPBH Space, will focus on the politics related to transfeminist bodies, ranging from gender identity to post-colonial policies, from the body as a tool for re-signifying urban spaces to the body as a territory of political conflict.
Involving local and international realities, the goal is to build a dialogue that enables a greater understanding of the practices and policies through which societies regulate bodies, and what embodied practices offer for emancipatory movements.
Programme dates:
Opening + Tattoo Session
14 September, 7-9pm

Performance by Alessandra Canini
19 October, 7-9pm
Workshop with Micha Stella
4-5 November
Finissage + DJ set by Mahalia Taje Giotto
18 November
Graduated from the MA in Photography at ECAL in June 2022, Mahalia Giotto aka Taje (they/them, 1992) is a visual artist based in Lausanne. After studying International Relations, they turned to photography in 2017. Drawn to androgyny from a very young age, they came out as trans and chose to identify as non-binary in their late twenties. Their work revolves mostly around gender, sexualities and desires, challenging the binary norms of our patriarchal system.