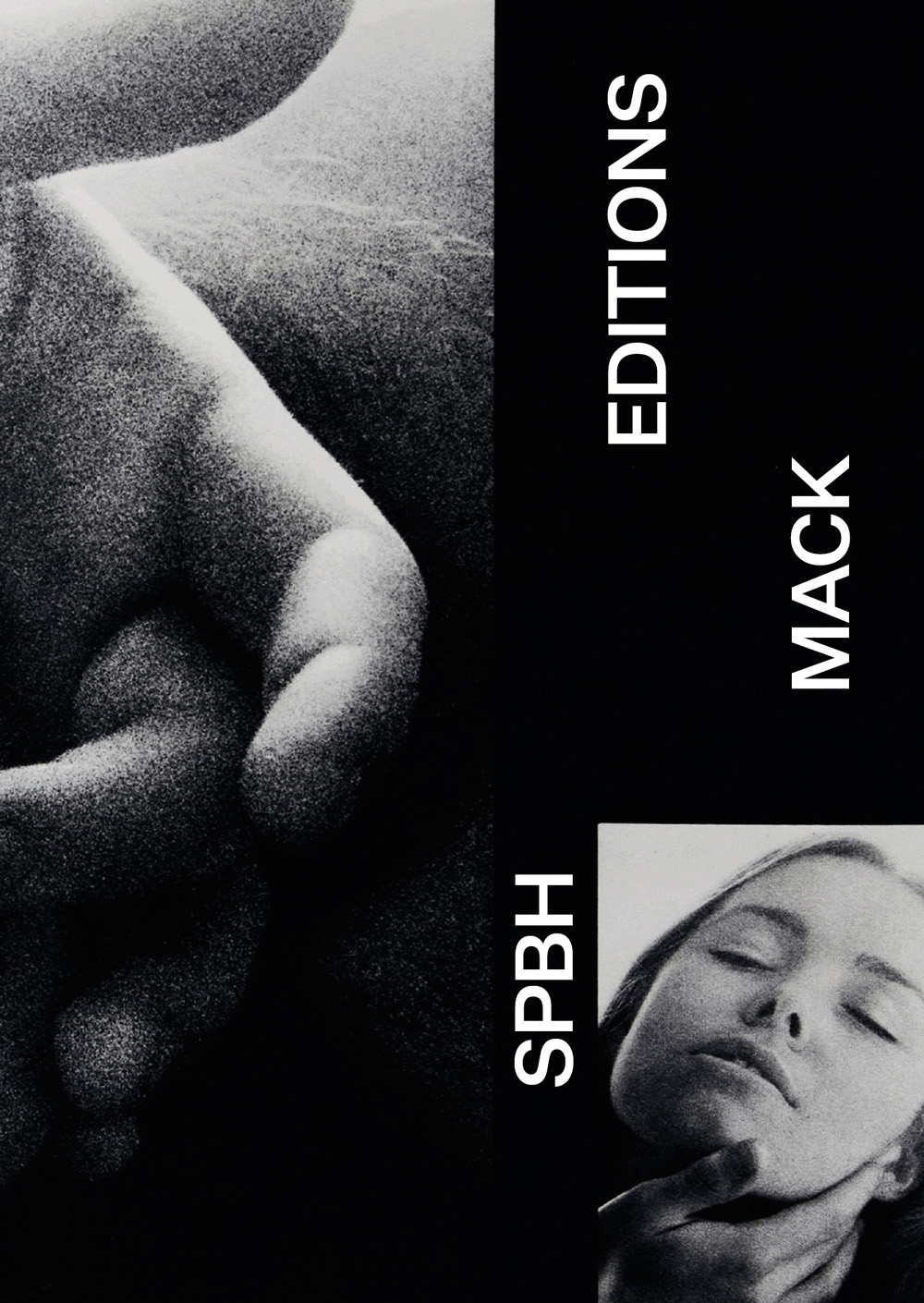 We are excited to announce our new partnership with MACK!
SPBH Editions was founded in 2011 as part of Self Publish, Be Happy, an organisation promoting critical discussions around contemporary photography and visual culture through a programme of talks, events, and workshops.
This expansion into publishing was a natural development of our close engagement with artists who work with the book form. At first, we published a limited number of titles, exclusively available to SPBH Book Club subscribers. Over time, we have grown into a fully-fledged publishing house, with over fifty titles released to date. While remaining committed to photographers and artists using the book form, we have also broadened our horizons, delving into a wider realm encompassing fiction, non-fiction, and critical theory.
This new partnership with MACK aims to augment our offering with the use of an expansive distribution and communications network, ensuring our publications are able to resonate with a broader global readership. In a time of economic, political, and social turmoil, the voices of artists and writers are vital. It is more important than ever to secure far-reaching platforms for them, and for SPBH Editions to renew our dedication to making provocative, experimental, and politically engaged books.
This week we will be attending Paris Photo. Find us on Stand SE17 where we will be presenting our latest monographs, Say Yes by Joseph Desler Costa and existential boner by Mahalia Taje Giotto.  This event is also your first chance to buy a copy of the newest addition to our SPBH Essays series, Anonymous Objects: Inscrutable Photographs and the Unknown by Kim Beil, and SPBH + ITI Novellas No. 1, THE VALLEY a void by Vanessa Roveto.