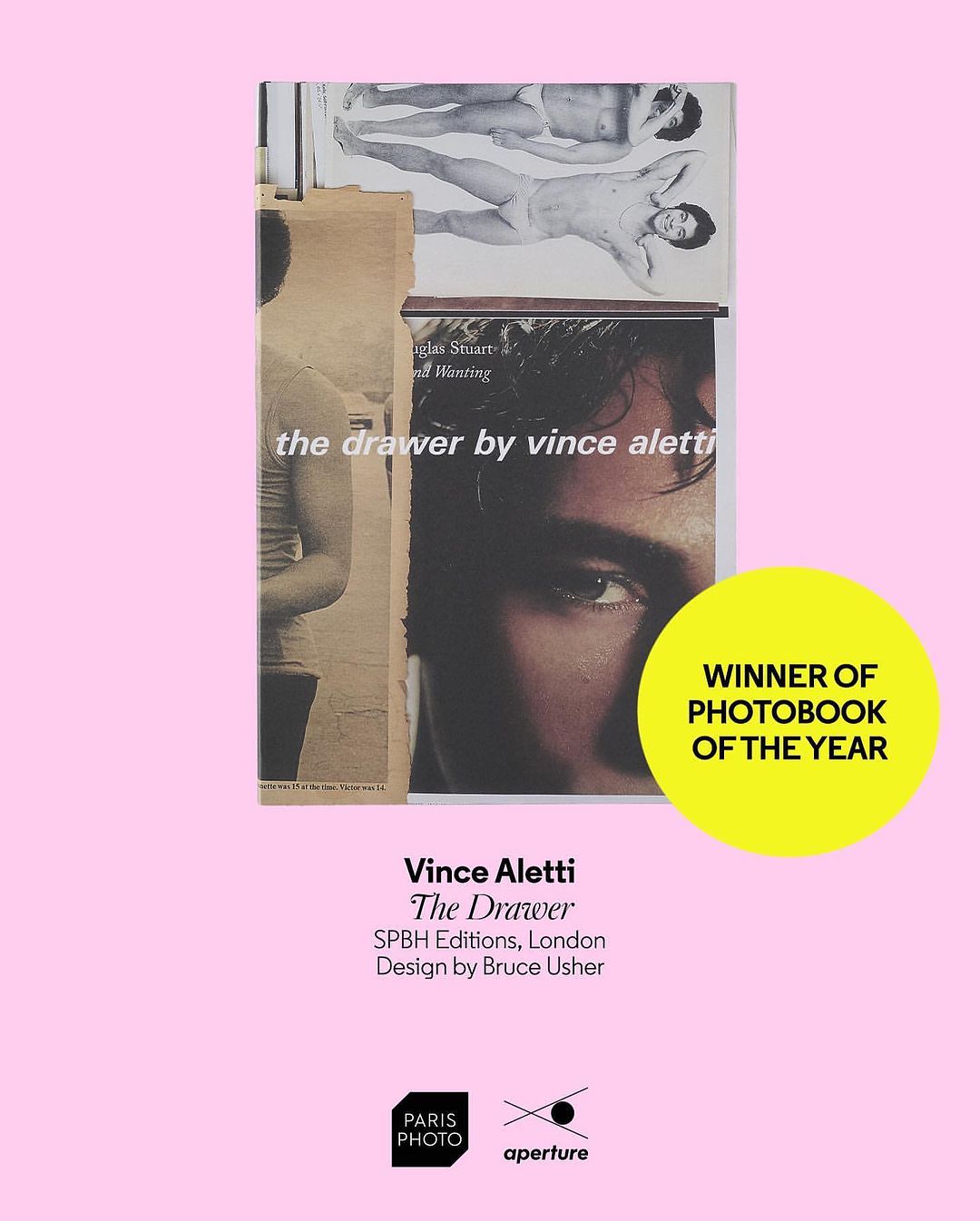 SPBH Editions is delighted to announce that The Drawer by Vince Aletti has been awarded the 2023 PhotoBook of the Year by the Paris Photo–Aperture PhotoBook Awards.
The Drawer illustrates the vivid accumulation of photographic ephemera gathered over the years by esteemed photography critic and curator Vince Aletti. The seventy-five multi-layered compositions brought together in this book include gallery announcements, magazine tear sheets, newspaper clippings, and other printed materials dating from the 1970s to the present. The pages' layout references the chance layering and juxtapositions of Aletti's flat files. Each oversized spread is printed on lush, uncoated paper, unencumbered by text, entwining the worlds of art and fashion with homoerotic candor that feels provocative and daring. The images utilize the entire printed page, as full bleeds from beginning to end. The book is an ode to the collector, a personal yet recognizable retelling through the printed page and the lure of the photographic image.
Statement from the Jury

"This phenomenal publication offers special insight into one person's unique commitment to collecting, curating and archiving imagery in public circulation over several decades. Deeply engaging, it represents a bold testament to complex notions of desire and visual pleasure. A visual feast, it is an apt reflection of Aletti's long-standing career and commitment to art history, inviting readers to an astute mode of looking and seeing which has long nourished his practice as a critic." – Renée Mussai.
Buy the book here.